Take this thing camping for the most ridiculous adventure of your life.
---
Whatever you do, avoid calling this 1993 AM General Humvee M998 a grocery-getter. This is no Hummer H2 or Hummer H3, but instead is very much like the units US Marines and other troops drove back in the day. This rig even has a diesel engine for pulling through particularly difficult terrain and it's for sale, so you could make it yours.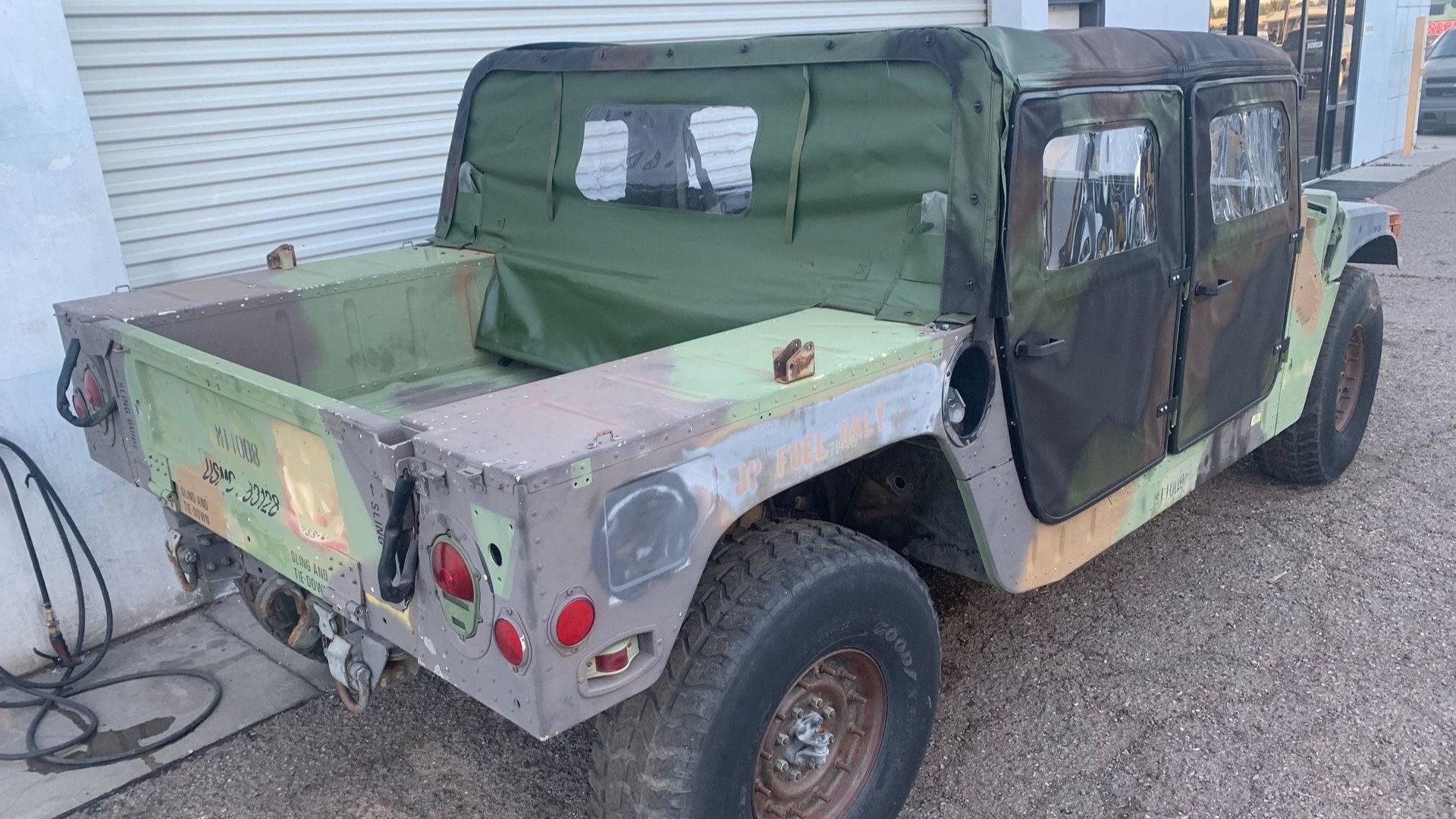 There are a lot of reasons to add this AM General Humvee to your collection of vehicles. First off, these things have been pegged as becoming future classics. Popularized by the likes of Arnold Schwarzenegger as well as Operation: Desert Storm, Humvees are tough-guy vehicles of yesteryear with plenty of nostalgia wrapped around them these days. This one is painted camouflage, really emphasizing its military roots.
Humvees don't just look tough, they are tough. The 6.2-liter diesel engine pulls hard, which is exactly what you want when powering through deep mud or doing a water crossing. Bolted up to it is a freshly-rebuilt transmission. You also get four-wheel drive and a decent bed in the back, so transporting gear for a weekend getaway is a cinch.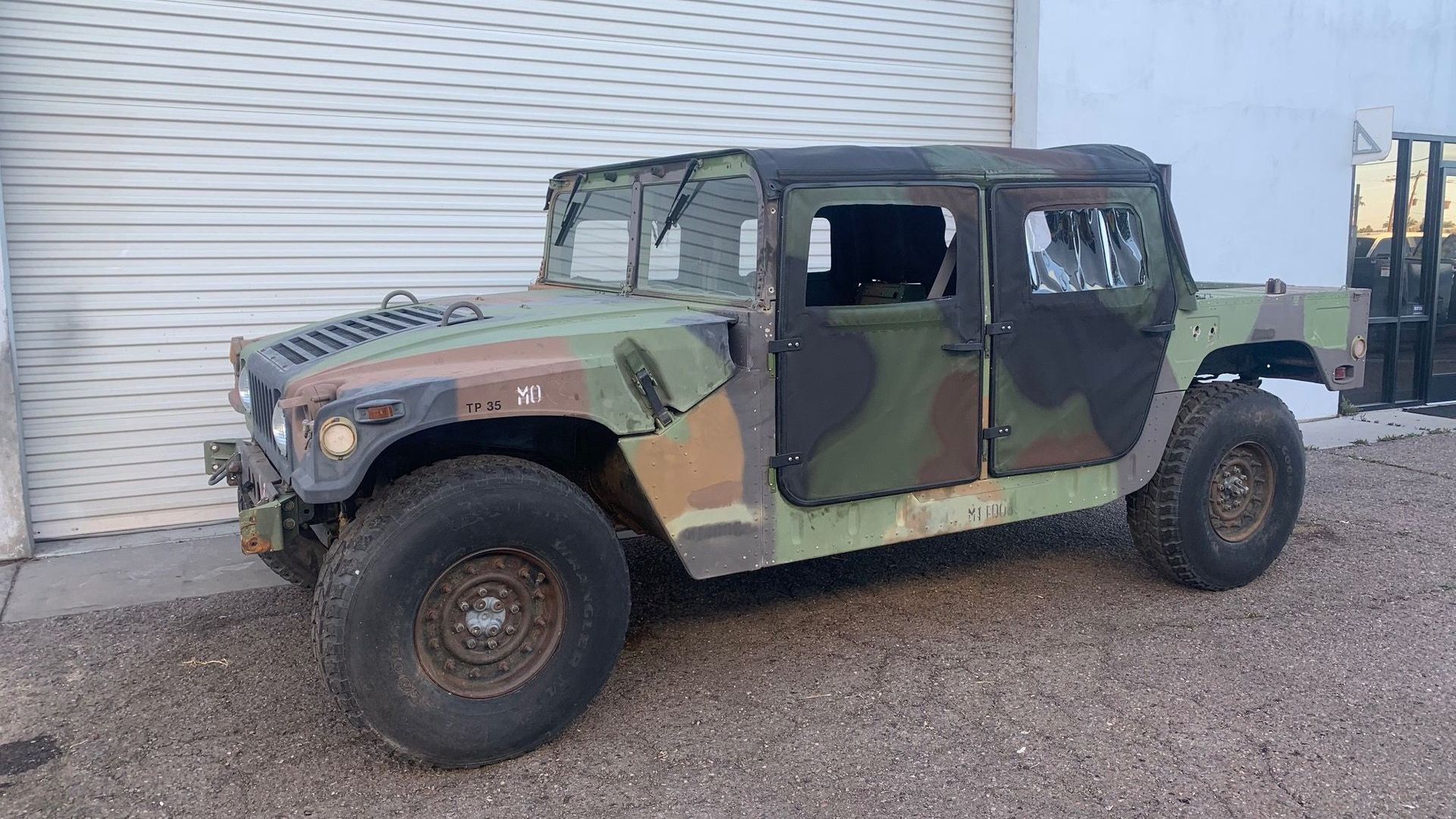 A vehicle like this will turn heads, a lot of heads, probably even more than a sexy convertible or sports car. You just don't see many of these today, so it really jumps out with rugged good looks. Plus, if you really want to be noticed, the soft top and doors can be removed, adding an open-air factor to this ride.
Originally called the HMMWV for High-Mobility Multipurpose Wheeled Vehicle, the Humvee was a mainstay of the US Military for some time. When these vehicles were released to the general public, then called Hummers, owning one was a sign of affluence.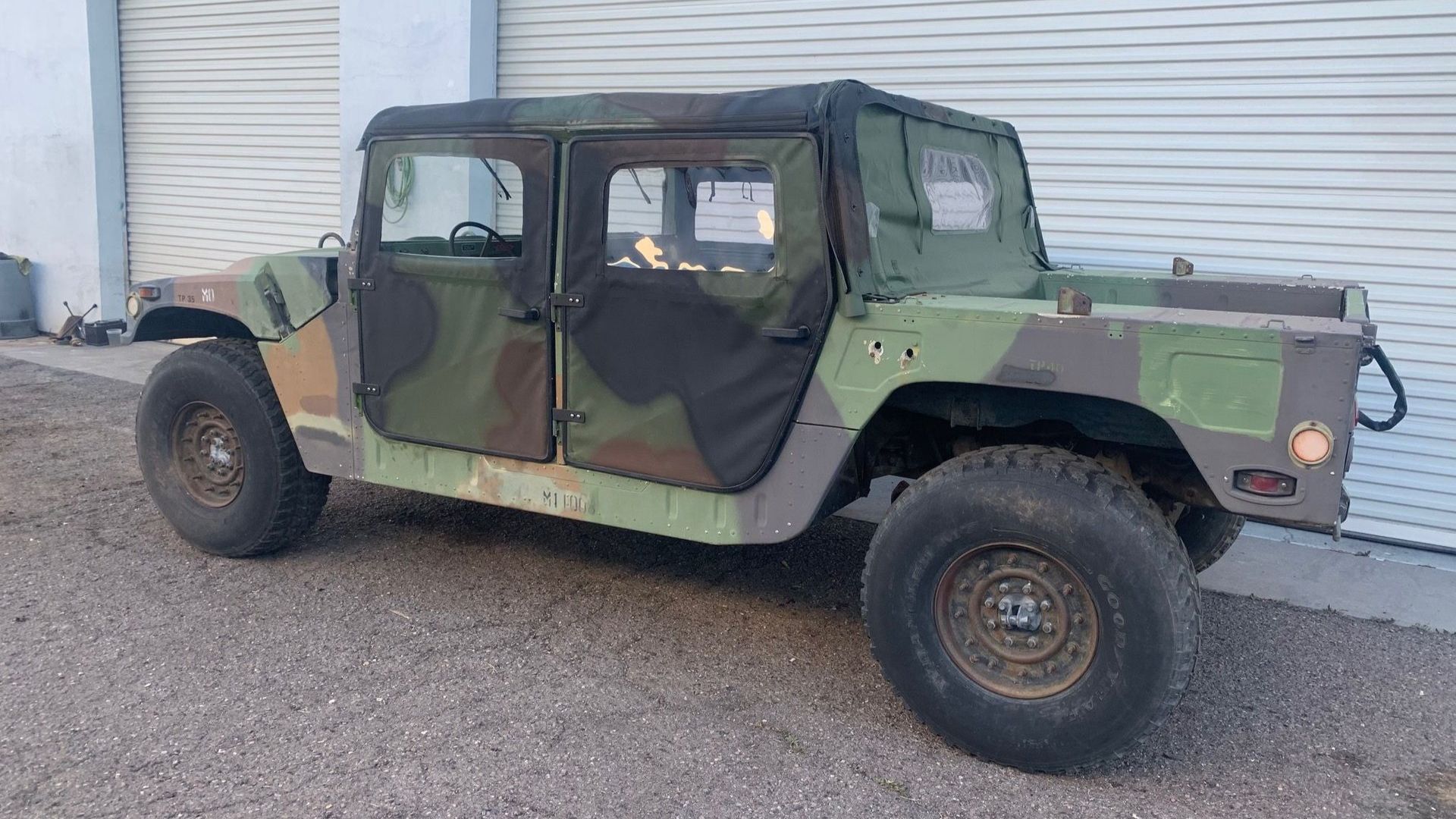 Now is the time to grab one of these AM General Humvees before values skyrocket. This one is being offered through Premier Auction Group.
More Off-Roader Fun