Safer, cooler and more unique than a Subaru Brat!
---
In the U.S., Italy's Lancia automaker might be best known among racing enthusiasts, but this rare 1981 Lancia Zagato is an example of the cool and quirky passenger cars this automaker was capable of. The cool part about this classic car is that like the original Porsche 911 Targa, it features a removable roof panel over the front seats and a convertible canvas top over the rear seats.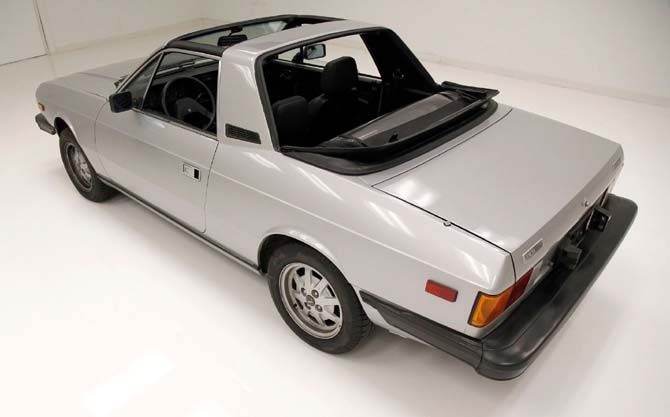 According to the listing, this Zagato has less than 40,000 actual miles, and while the car shows its original, unrestored condition with minor cosmetic and mechanical defects, this Lancia seems to be solid and ready to cruise with the top(s) down. From 10 feet or so, this Lancia Zagato looks surprisingly clean, but it's only upon closer inspection that some of the 39-year-old car's issues become noticeable.
The Zagato was based on the Lancia Beta 2+2 coupe, and as its name suggests, it was shipped to Italian coachbuilder, Zagato, for a transformation from a hardtop coupe to an open-air targa. These cars were all powered by a 2.0-liter DOHC four-cylinder putting out 108 horsepower, and the five-speed manual transmission ensures a sporty driving experience. Aside from its distinctive top, the Zagato is also significant in Lancia's history because it was one of the final cars the automaker sold in the U.S. before backing out in 1982.
As it sits, this 1981 Lancia Zagato would make for a unique daily driver, but with a little love or even a full restoration, this open-air Lancia could be a true show winner. Classic Auto Mall has this Italian drop-top listed for just $11,900, but you can click HERE to make an offer.