This '80s Italian racer stretches its legs in Florida.
---
It's always special anytime you get to see an old racecar in its natural environment, but it's even better when said racecar is an ultra-rare race winner painted up in one of the best racing liveries of all time. Meet the Martini Racing 1982 Lancia LC1 from the Campion Collection.
Only four of these racecars were ever built, and this one is chassis no. 0002 is owned by entrepreneur John Campion. Campion has a total of six Martini-liveried Lancias are up for sale through Girardo & Co., but Petrolicious got to document this LC1 as it racked up some laps at Palm Beach International Raceway.
The LC1 is a unique car in that it was developed for Group 6 endurance racing, but when that class was eliminated, it was forced to compete in the World Endurance Championship's Group C for 1982. As a result of this classification change, the LC1 only raced for a single year before being replaced by the LC2. Chassis no. 0002 is significant because it won four poles out of the six races it competed in, and it won the 1982 Nürburgring 1000km race.
With a Dallara chassis and a 1.5-liter turbocharged four-cylinder from Lancia, the LC1 proved to be a dominating racecar in its limited exposure. When you watch the video, be sure to crank up your volume to hear this car at full rev!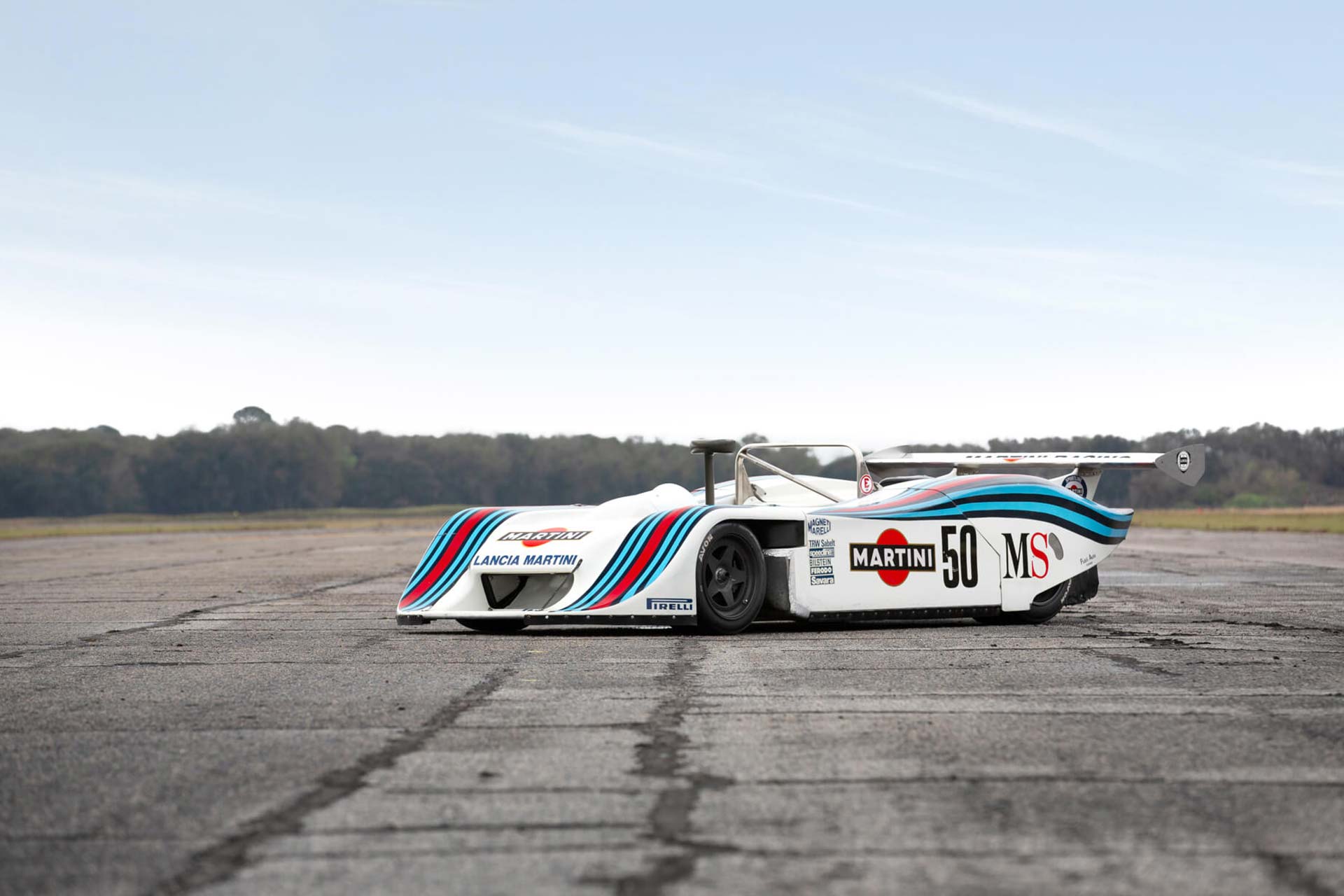 Source: Petrolicious
Related Articles...