This pony not only good-looking and potent, it's even famous.
---
Anyone just walking around this '65 Mustang can tell it's a slick little muscle car. What you don't know until either the hood is popped or you as the driver lay down the hammer is this pony is packing some serious firepower. It's a deadly combination of good looks and shocking performance which make this restomod something to be reckoned with. In fact, this ride is famous, having been featured in Ford Builder magazine, so it might look familiar to you already.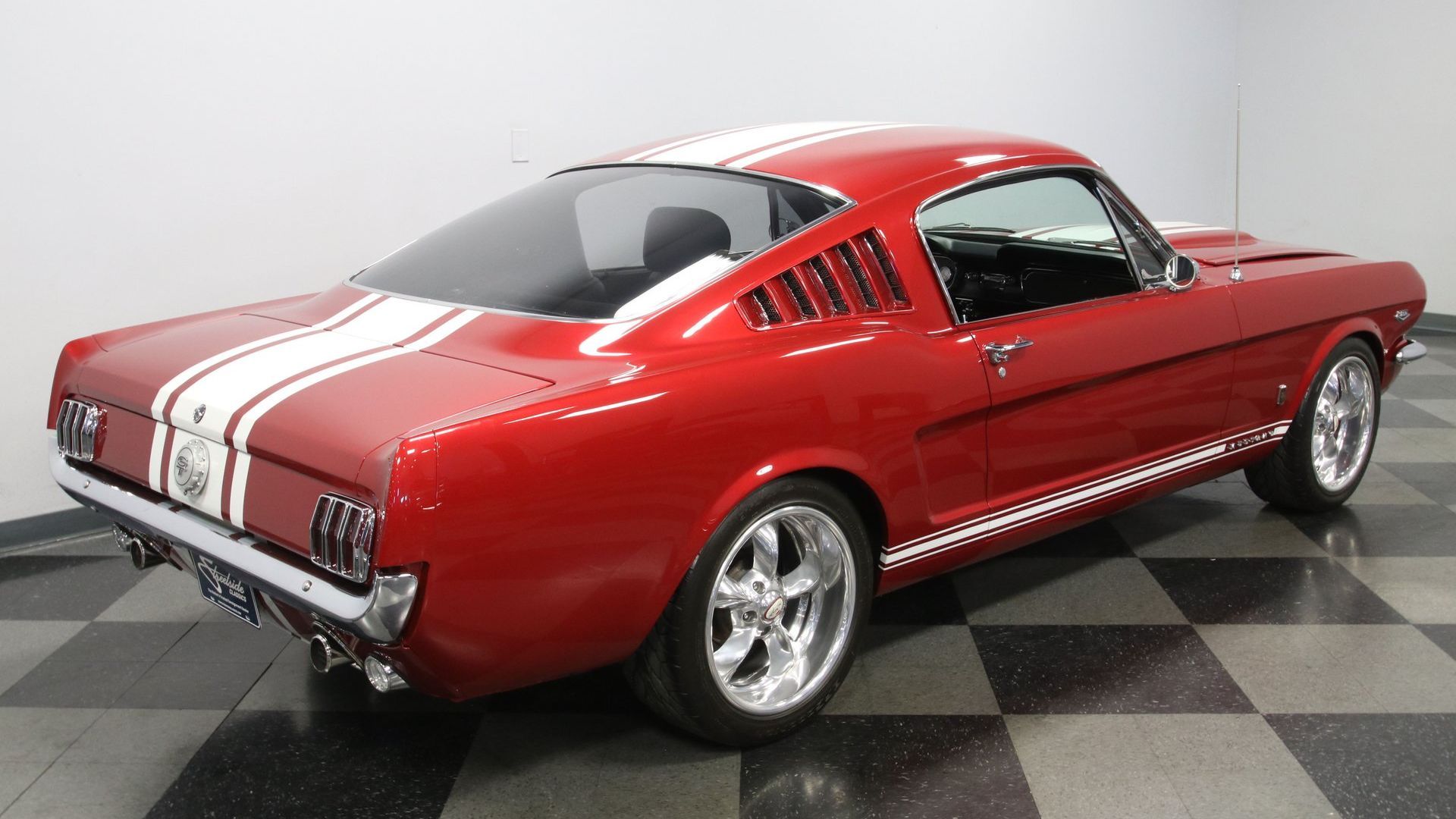 Cutting right to the chase, what you see under the hood is a potent 347ci stroker V8. It was built from a 1988 5.0 by Mark Jones. Among the impressive list of components is a custom ISKY camshaft, 750 Holley 4bbl carb, MSD ignition system, and Edelbrock intake manifold as well as aluminum heads. That setup is good for a claimed 500-horsepower, more than enough to get this pony scooting in a hurry.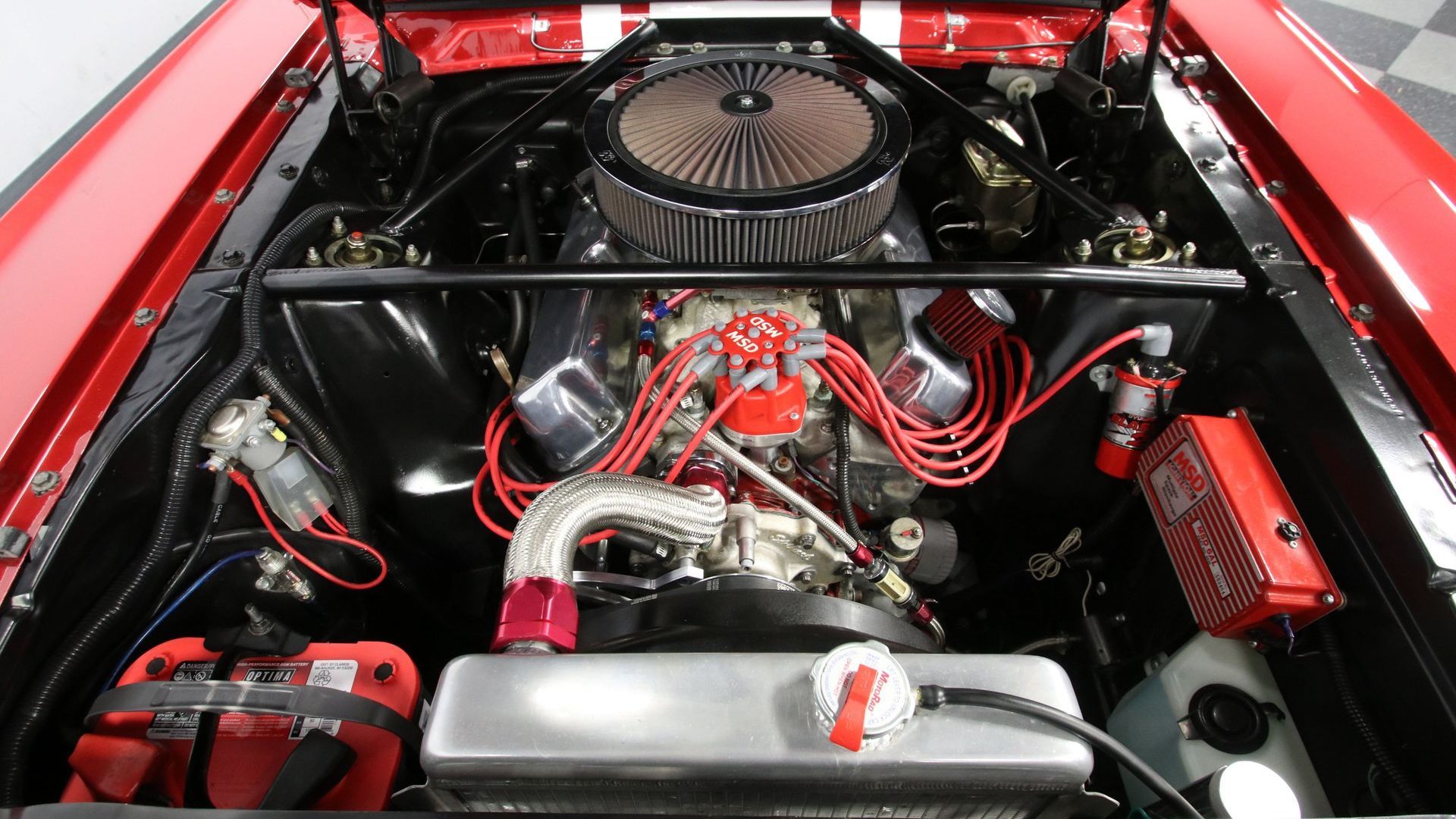 You get to command all that through a 5-speed G-Force manual transmission, which channels the power to a 9-inch rear with 3.73 gears. A wicked soundtrack comes via a custom stainless exhaust with X-pipe. With all that extra power, the added subframe connectors boost rigidity and handling, so this car goes where you want.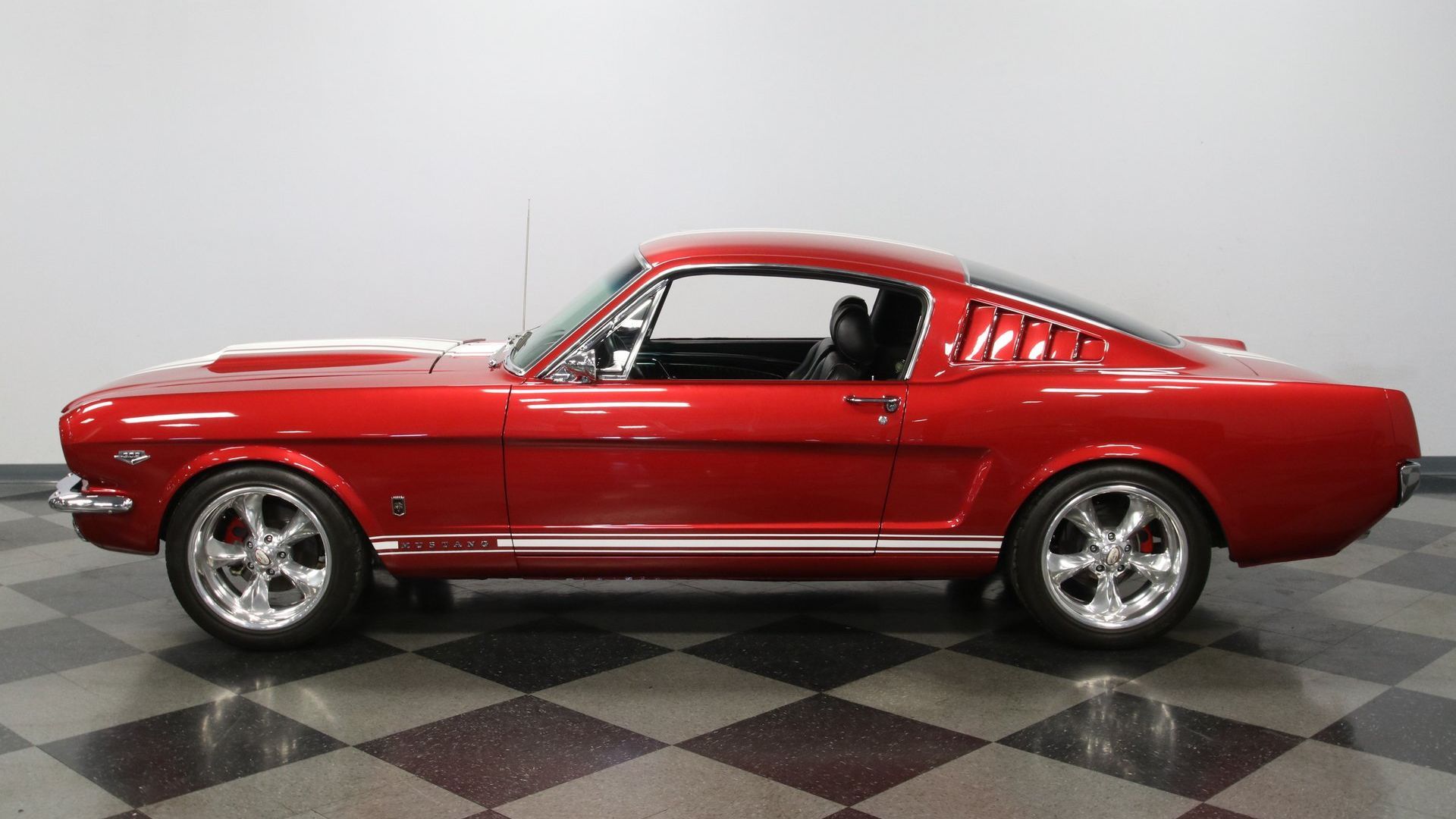 As anyone can clearly see, this Ford Mustang has been given the royal cosmetic treatment. That Laser Red exterior channels everything from the Mustang GT to the Shelby GT350, plus it features crisp lines from nose to tail. That hood is made of fiberglass and features a unique scoop, while there's a vented front valance, chrome bumpers, GT light bar, custom Boyd Coddington wheels, and dual exhaust pipes coming out of the rear valance for a completely unique look. This car is done to up to the nines with show-quality paint and chrome, so it's ready to compete with the best.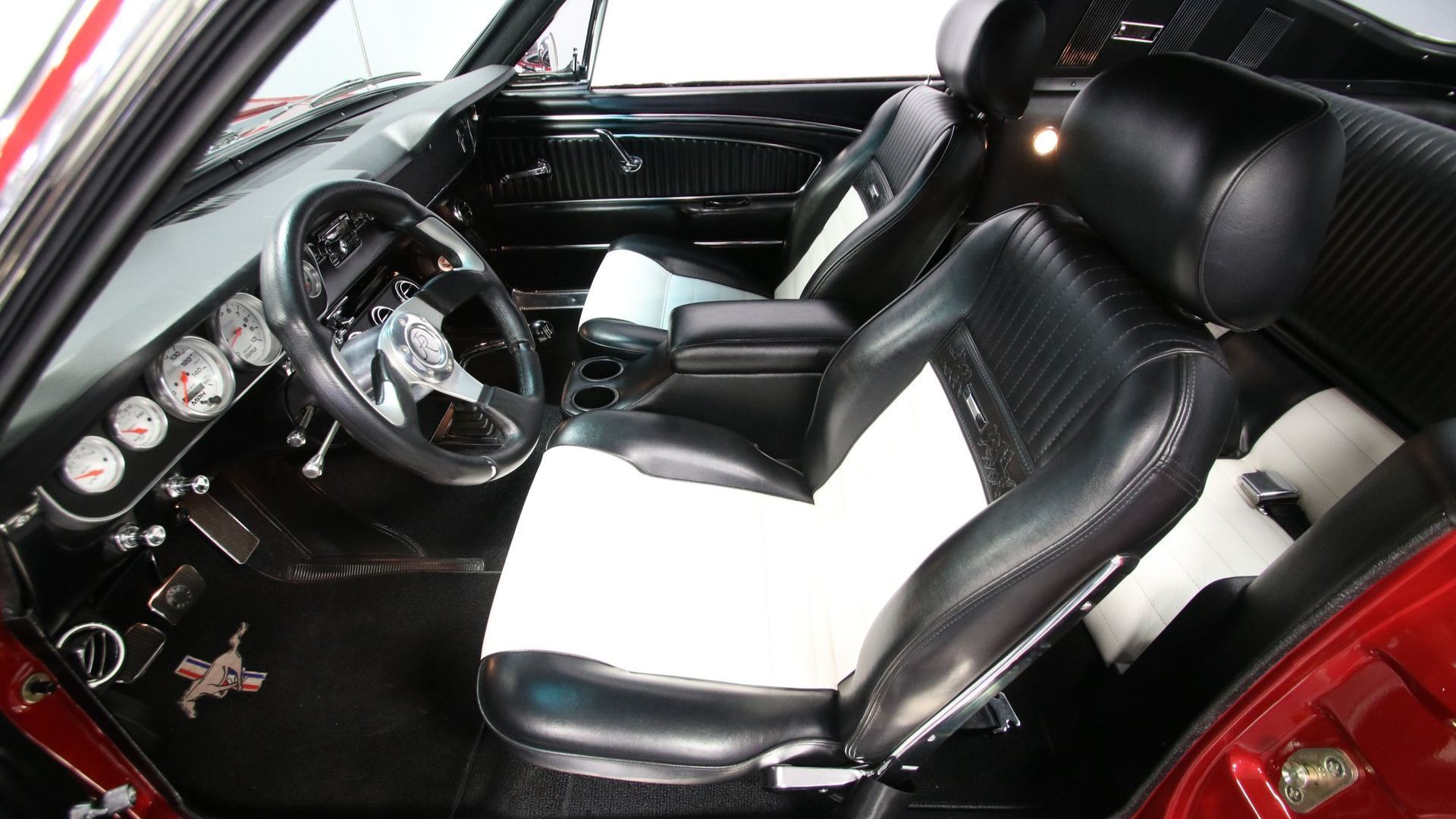 Matching the amazing exterior is the interior with plenty of thrilling details. The seats look aftermarket but are in fact the factory frames with extra bolstering and headrests added. A custom two-tone black and white upholstery mimics the original pattern. You'll note the custom center console with storage and dual cupholders, a nice modern luxury to have onboard. Auto Meter Phantom gauges, custom steering wheel, and a CD player help complete the upgraded feel.
The person lucky enough to snag this 1965 Ford Mustang will have a serious and drop-dead gorgeous restomod on their hands. If you think that could be you, contact Streetside Classics to work out a deal.