You could be sitting behind the wheel of this amazing car.
---
One of the Corvette motorsports legends was created by Zora Arkus Duntov, chief engineer for Chevrolet. He wanted to use the American sports car to dominate in endurance racing, setting his sights on the 24 Hours of Le Mans. As Project "Lightweight" was ready for its reveal, it was given a slick new name by the Chevy marketing crew, Grand Sport. Thanks to a conflict between GM and the AMA, only five Grand Sports were made. Of those five, three were sold to private parties.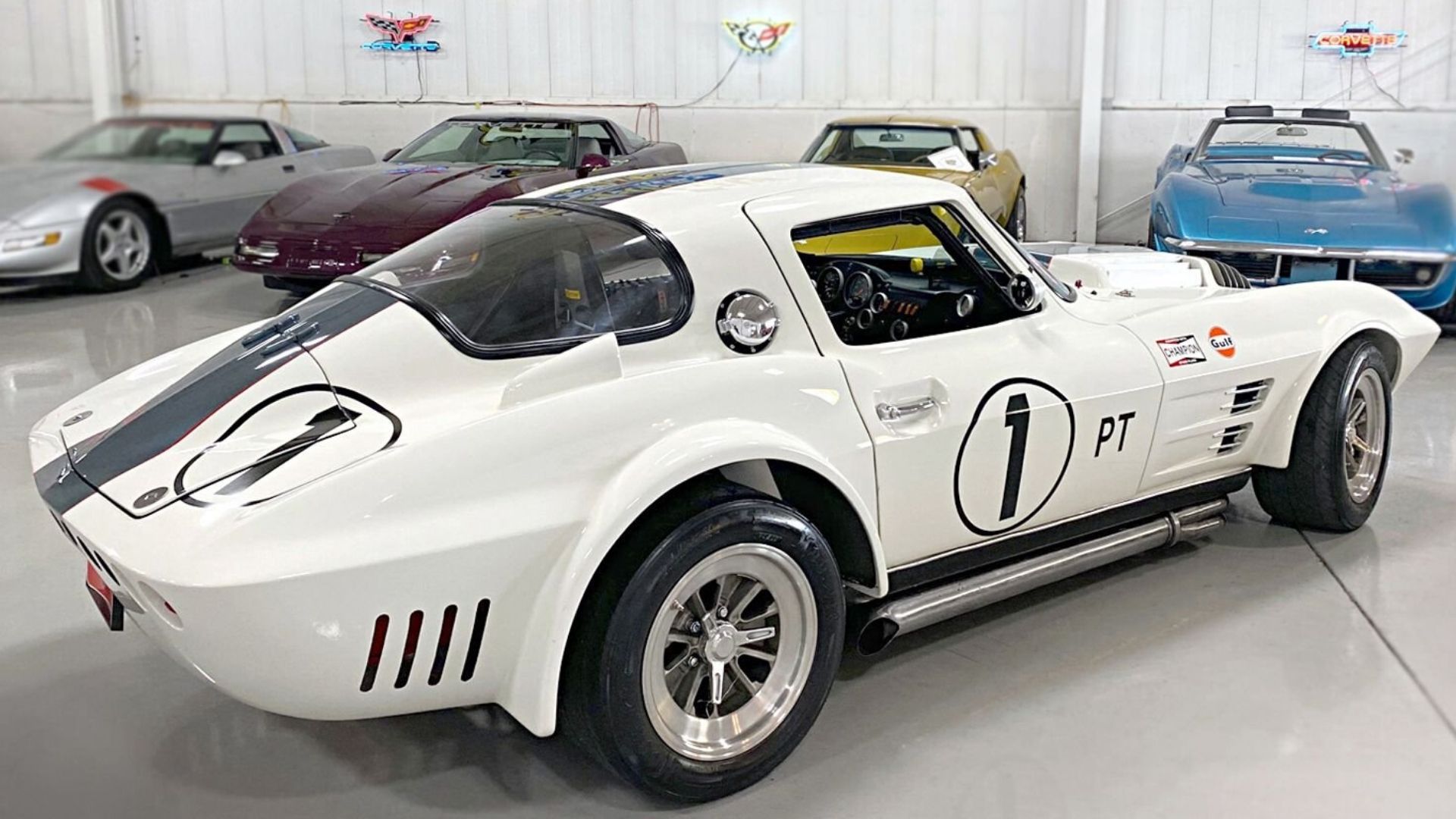 What we have here is an incredibly detailed recreation of the #003 Corvette Grand Sport piloted by Delmo Johnson. He was one of the three lucky people to buy a Grand Sport, using the first big block racing engine in his car. It was the stuff of legends, something that a lucky person could get a better taste for with this car.
Technically, this car is set to hit the track. There's a tube frame and full roll cage, plus Mid America body panels. Under the hood is a McLaren Can-Am ZL-1 aluminum big block V8 running a Chevy/Greenwood cross-ram fuel injection manifold. Backing that up is an Auto Gear custom-ratio four-speed transmission, plus custom drive shaft/half shafts. The interior is definitely set up for racing with details like Butler Seats, Simpson 5-point belts, and everything nonessential stripped out.
While patterned after a race car, this conversion is titled and technically legal to drive on public roads, if you so dare. The previous owner never did bumper-to-bumper competitive racing in this Corvette, so it doesn't have scuff marks you'll need to repair. Instead, it's been carefully preserved and mostly used to wow fans at different racetracks.
Rolling up to any car show or wherever else will immediately give you a feel for who knows their racing history. Anyone mocking this recreation obviously doesn't have any idea what it represents. True fans will be fascinated by it.
The Grand Sport heritage lives on today with Chevrolet having released a Corvette Grand Sport model for each generation since the C4.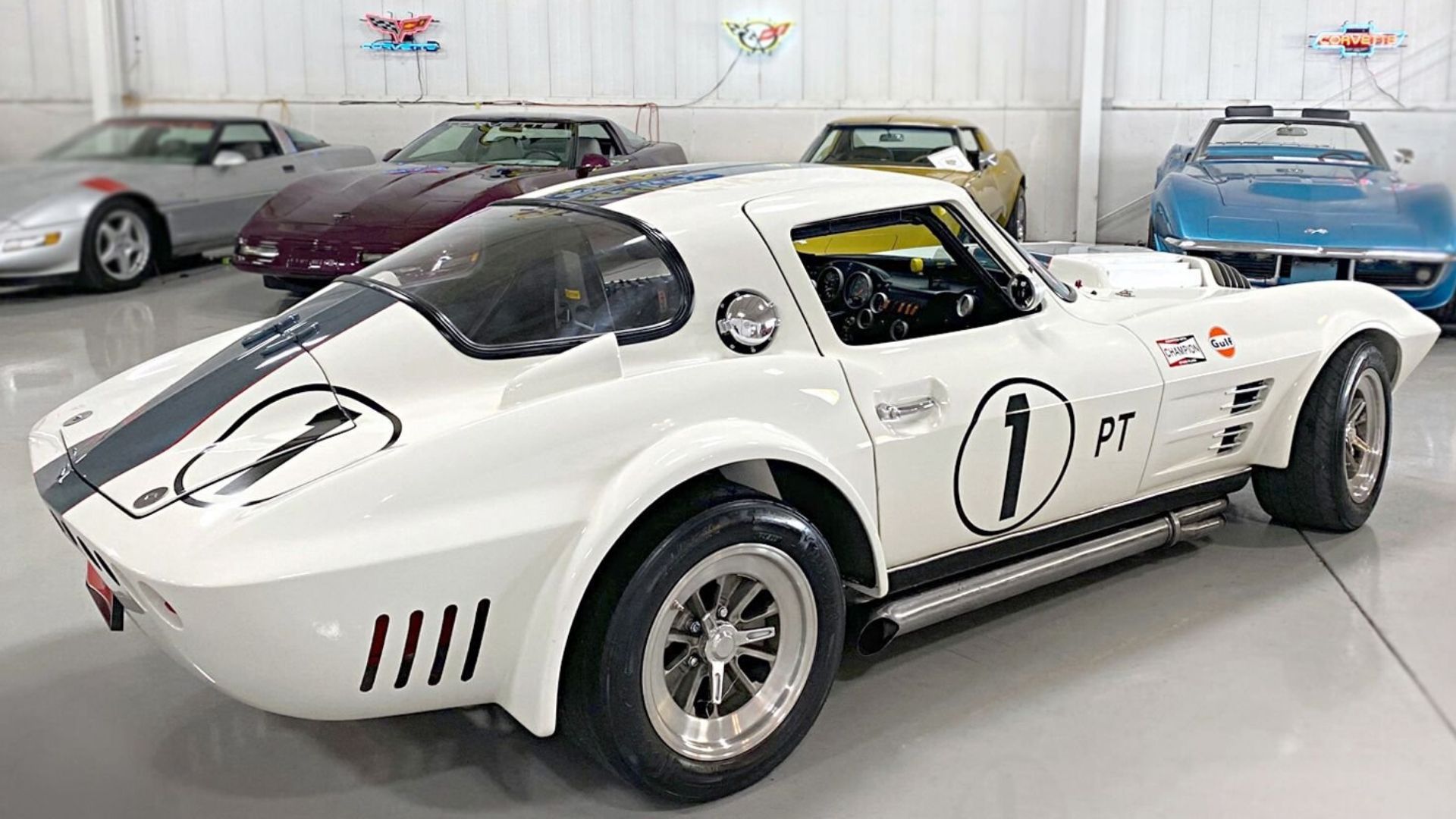 Corvette Mike Midwest is actually offering this 1965 Chevrolet Corvette Grand Sport for sale. That means a lucky buyer will be able to show this off and enjoy plenty of fun behind the wheel.
More Corvette News