They reportedly were only concerned about damage to their cars…
---
A 19-year-old man racing a Dodge Charger against a 17-year-old boy in a Kia Optima crashed into the back of a Toyota RAV4 at 11 pm on April 2, killing an 11-year-old girl in the backseat. One woman in the Toyota was seriously injured and another was in critical condition. Making the situation even worse, authorities say the driver of the Dodge Charger was concerned about whether or not his car was totaled after the accident, not if anyone was injured. Nobody in the Mopar sustained serious injuries.
Learn how a speeding teenager killed a Dodge Challenger driver here.
The driver of the Kia Optima was reportedly also upset about his car, not the innocent people injured or killed. Debris from the fatal crash struck his Korean "masterpiece" and so he was upset about making an insurance claim.
We love cars, but human life always comes first. If you hit and kill someone, especially a child, and the only thing on your mind is whether or not your car is going to be totaled out by the insurance, you need to completely overhaul your priorities.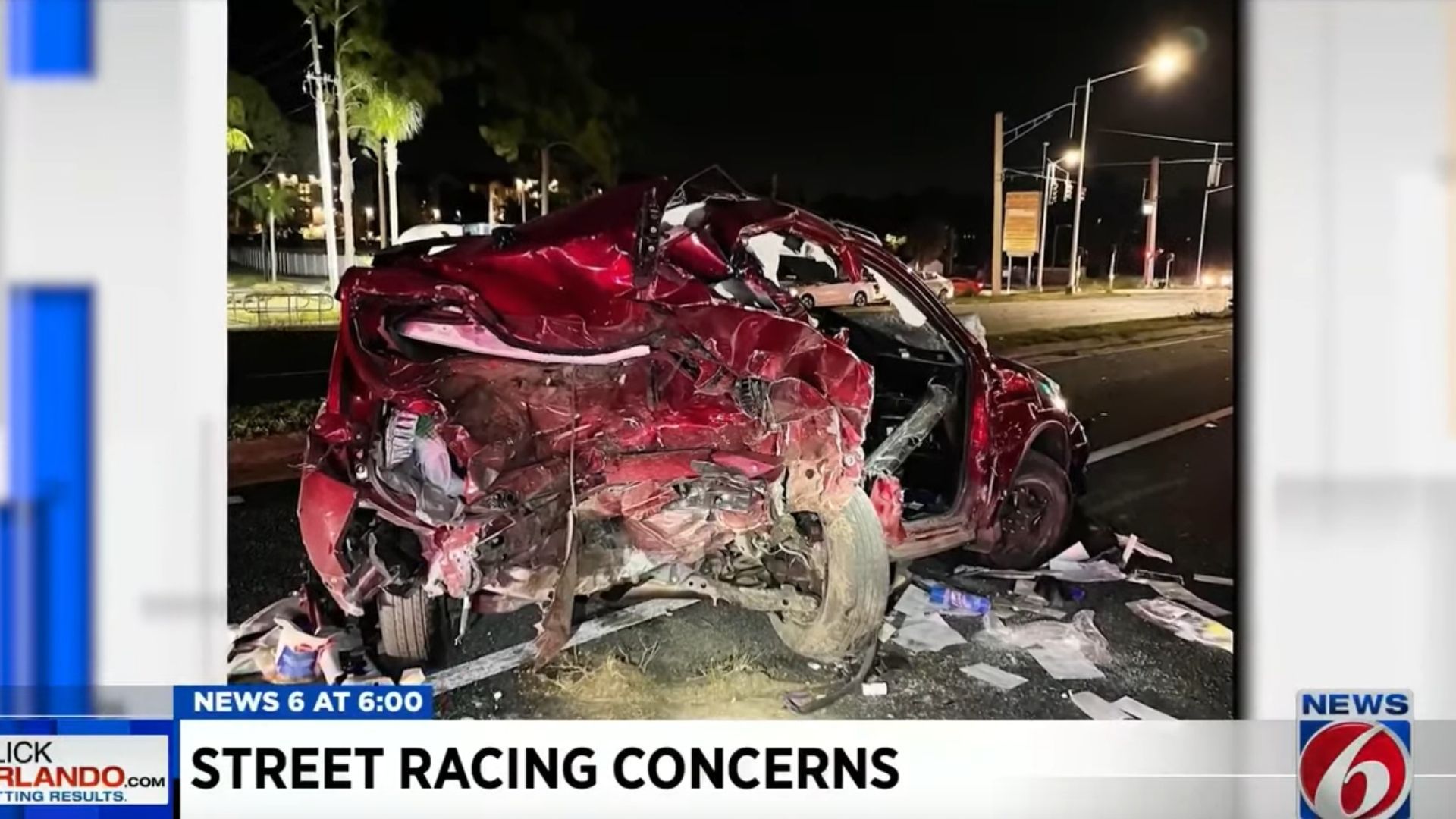 Like in a lot of areas, Central Florida law enforcement has been dealing with a huge increase in street racing. With all kinds of venues shut down because of the virus, people are turning to racing others in their cars on public roads for a release. That doesn't justify street racing, but it does show an unintentional side effect of government shutdowns.
Local news is throwing around the term "street racing epidemic" which is pretty normal. However, there's always the danger of the pendulum swinging too far the other way. And there's the problem of not everyone agreeing how far is too far. As the Osceola County Sheriff Marcos R. Lopez admitted during a news conference, there's no way to prevent all crime or any loss of life from people racing on streets. It would be great if everyone thought about the fact on public roads there are others' loved ones just trying to get where they're going safely, maybe this wouldn't happen. But street racers are inherently selfish as they speed around in traffic.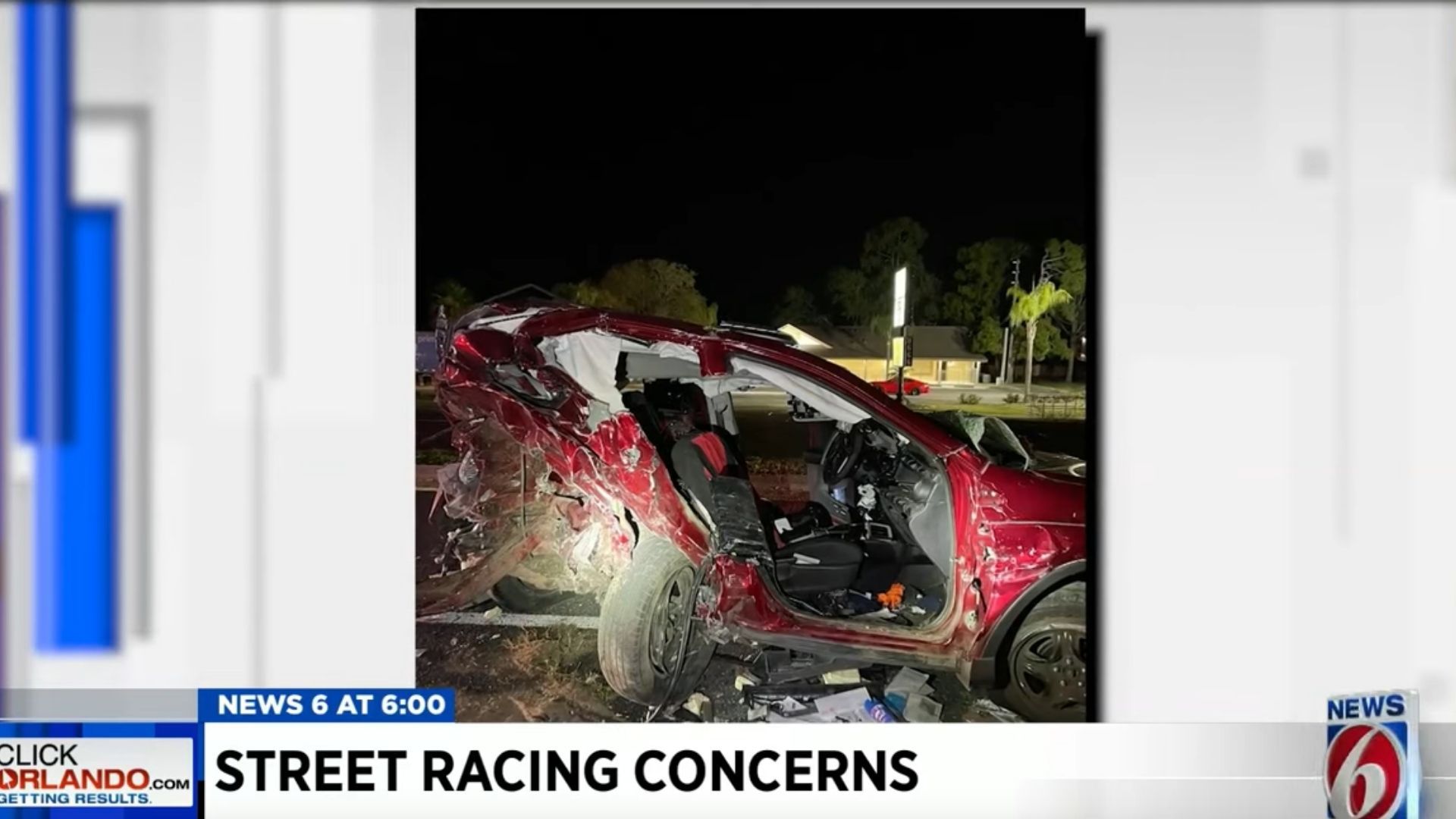 While the Osceola County Sheriff's Office and other local law enforcement agencies have been handing out citations, they're asking the public for help. If you see street racing, a street takeover, or anything else like that going on, call the police. This is true no matter where you live, because hopefully your local law enforcement takes street racing seriously. If you can get plate numbers, great, but at least call with the location and description of the vehicles.
Sheriff Lopez also commented that his office is understaffed, so that's not helping. The shortage of deputies means the aggressive driving unit isn't what it could or should be. He blamed the lack of deputies on the county commissioners, urging citizens to contact them with concerns.
As parents, we're horrified by this story. Yes, we love cars and we like pushing the performance envelope, but public streets aren't the place for that. And we teach our kids street racing isn't cool or fun, it's dangerous and selfish. Honestly, this sort of thing could happen to any of us at any time, so it's a problem we want to see become less common.
Source: Click Orlando