After years of use, this Chevy was parked for almost 30 years. Today it's absolutely stunning.
---
While the Chevy Blazer has gone down in history as one of the all-time great vehicles, today they usually fall into one of two categories - Unaffordably restored or hacked up from years of purposefully intended modifications. Unfortunately, there is not a need for a CB radio anymore and aftermarket stereos just do not usually fit in with classic interiors such as these. For a very small percentage of K5 Blazers though, there is another group that offers the enthusiast a really good value, that is the well-cared for and mostly original, and that is what this 1972 Chevrolet K5 Blazer being offered by Clasiq is.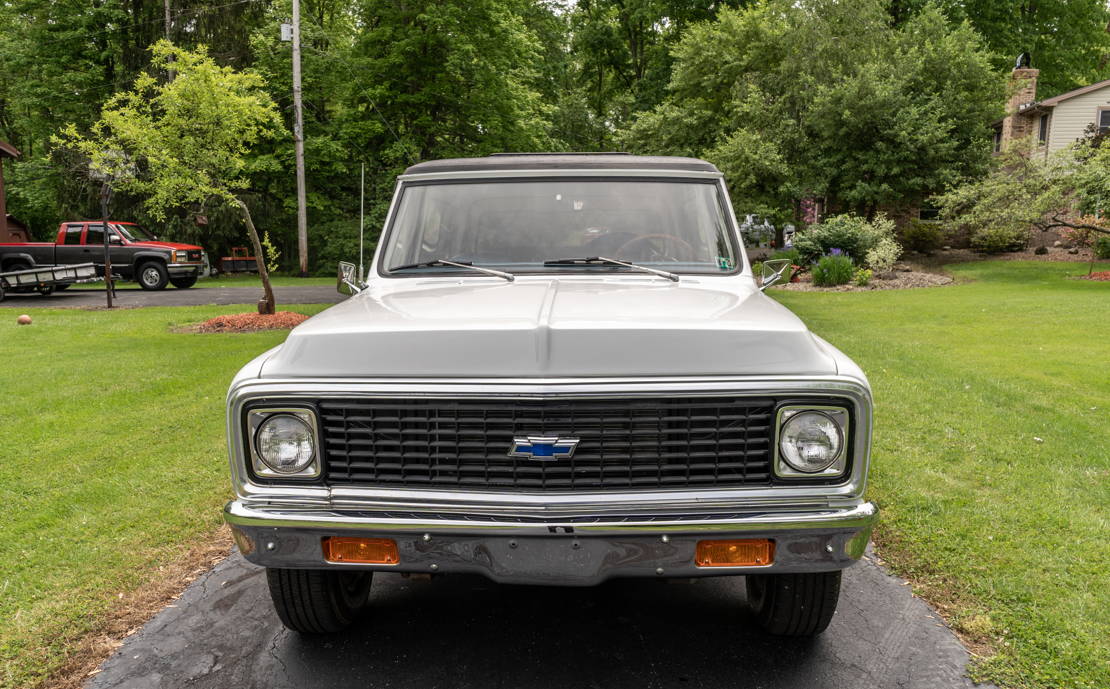 This classic SUV was delivered to its owner in early 1972. For seven years, it served its owner well on the forest roads of Pennsylvania but ultimately made its way into a barn where it was parked for nearly 30-years. In 2006, the old K5 Blazer was brought out and dusted off and in 2015, it received a much needed refinishing in Frost White. Although this vehicle is mostly original, it has had some tasteful modifications done that not only add to its value but make it more comfortable and reliable as well.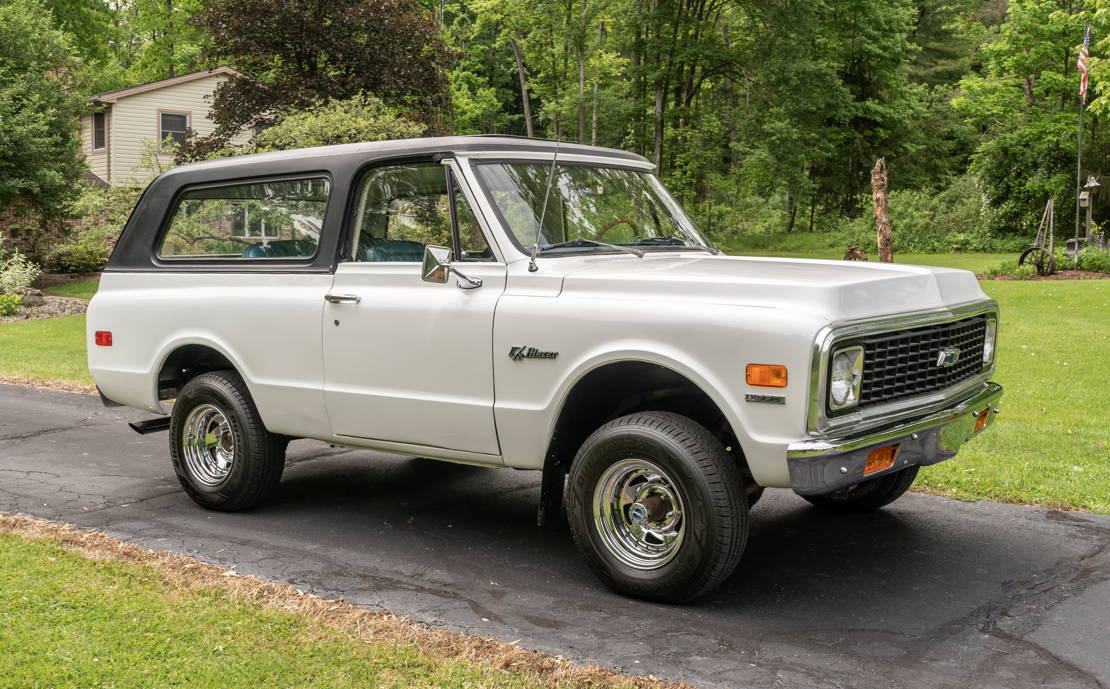 Today this Blazer is a stunning example with just 63k-miles showing on the clock. Freshly painted, lightly modified, and beautifully restored. What could be better. The interior has been reupholstered in blue vinyl and all gauges, switches, and controls work as they should. Under the hood is the original 350-cid engine that has been rebuilt and upgraded with a serpentine-belt system. A stainless steel exhaust and a new clutch were also added. From the stock 4-speed manual transmission back, the rest of the drivetrain is stock. Other modifications include the professional installation of a sunroof and aftermarket wheels but the cut out roof section and the stock wheels will accompany the sale. For more information on this K5 Blazer click here.