To celebrate the recent 69th birthday of the Corvette, here are some Corvettes you can pick up now!
---
The Corvette is an American hero in the sports car market that rolled off the assembly line on june 30th, 1953. This model came out swinging against the notion that a car can have performance and a certain level of luxury, while also being made in America. What the moniker has evolved into is basically an affordable exotic or supercar, but it's where it came from that we're talking about today. Here are some of the coolest classic Corvettes for sale on Motorious.
Watch the latest Motorious Podcast here.
1968 Corvette L71 427 435HP 4Spd Convertible 39k miles #'s Match Both Tops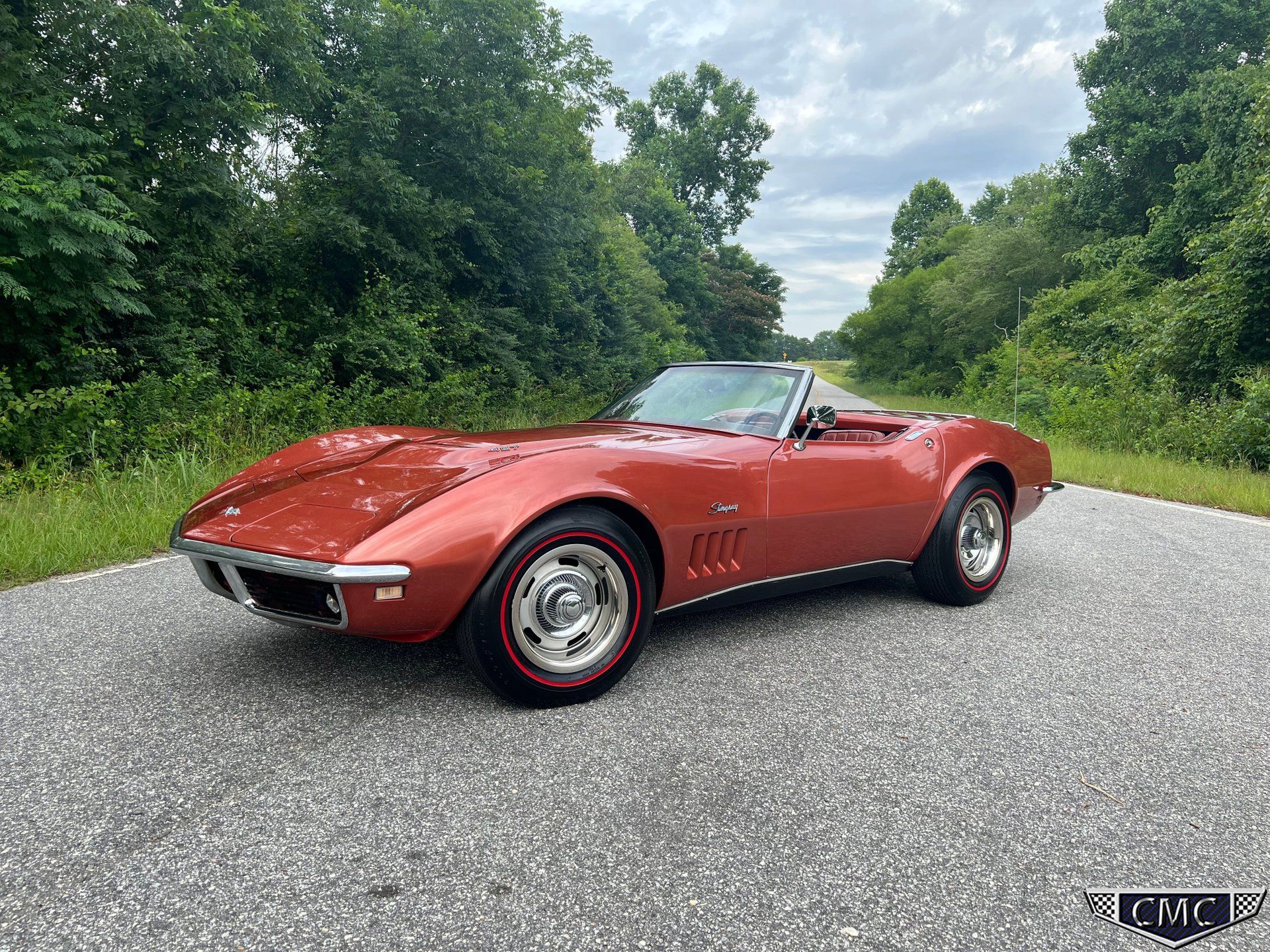 Powered by the numbers matching L-71 427 producing 435 horsepower and backed by the 4-Speed manual transmission, this is a special Corvette. Being driven only 39,842 miles, this is truly a rare find. Finished in the one year only color code 992 Corvette Bronze, this is the original color to this car. The interior is also the rare Dark Orange leather interior code 426. This color combination is very desirable and only offered in 1968. See it here.
Stingray, Numbers Matching 327ci/300hp 4-Speed, Power Steering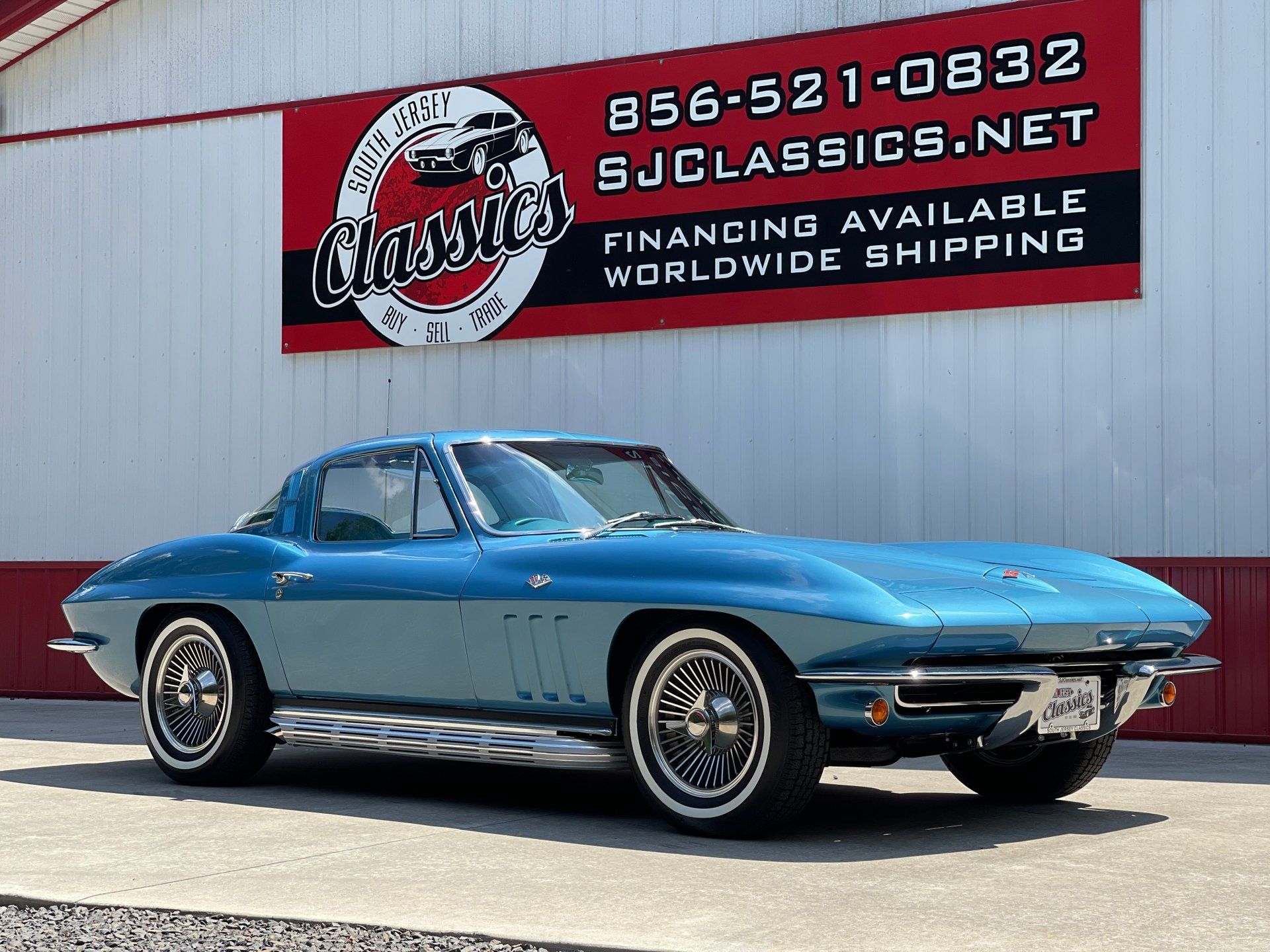 Powering this C2 is the original number's matching 327 V8 300hp engine mated to a smooth-shifting 4-speed manual transmission. This Corvette is also equipped with Power Steering. All gauges and even the clock is working as it should. This highly desirable classic comes in a brilliant Nassau Blue paint job complemented by a clean blue interior. See it here.
1960 Chevrolet Corvette Fuelie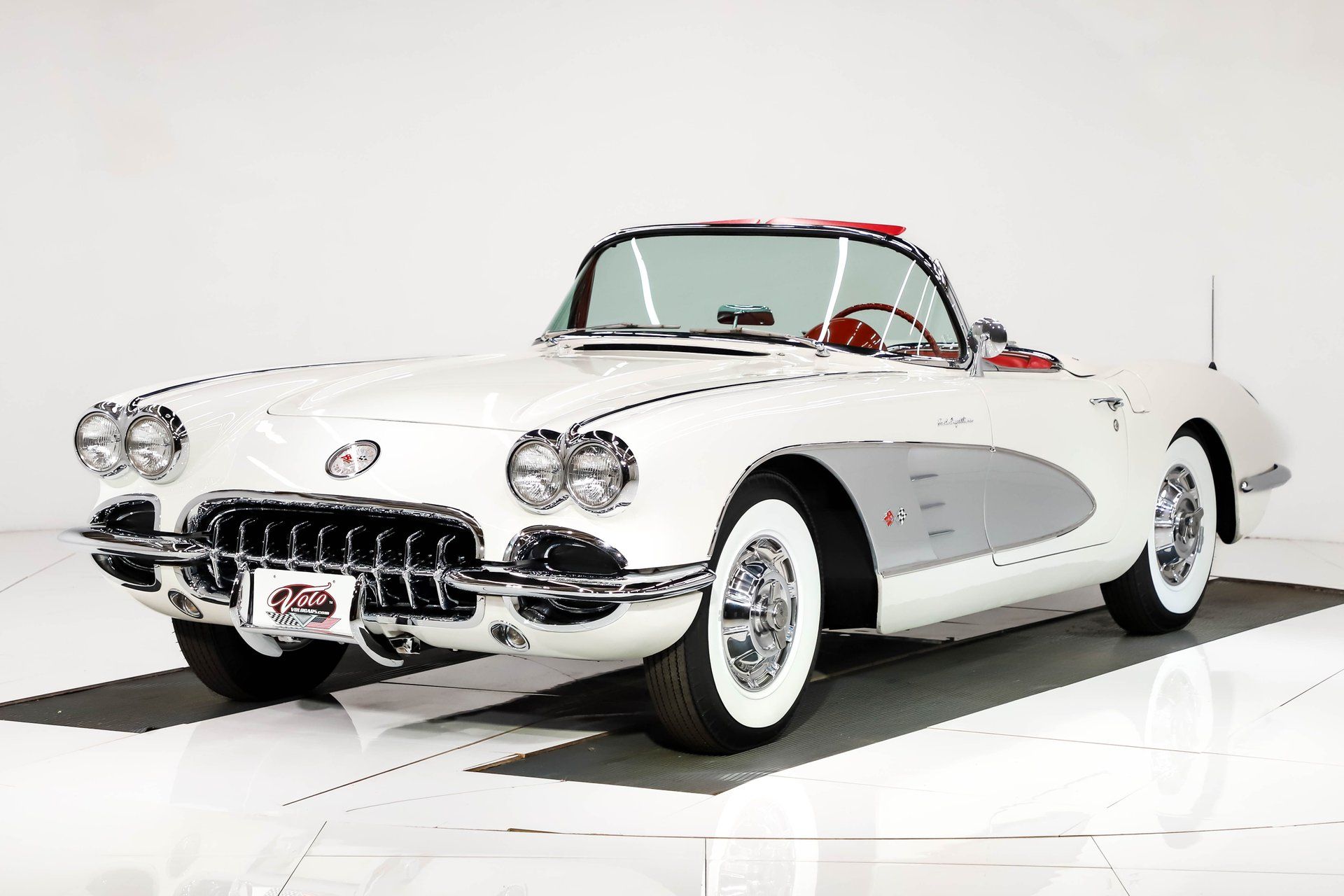 This very desirable fuel injected Corvette restored to original condition. One of the last 1960 Corvettes built! Built on last day of production, August 30th 1960. #10,238 out of 10,261 built. Only 23 were made after this one. See it here.
427/425 HP 4 Speed Side Exhaust Bloomington gold NCRS Top Flight Documented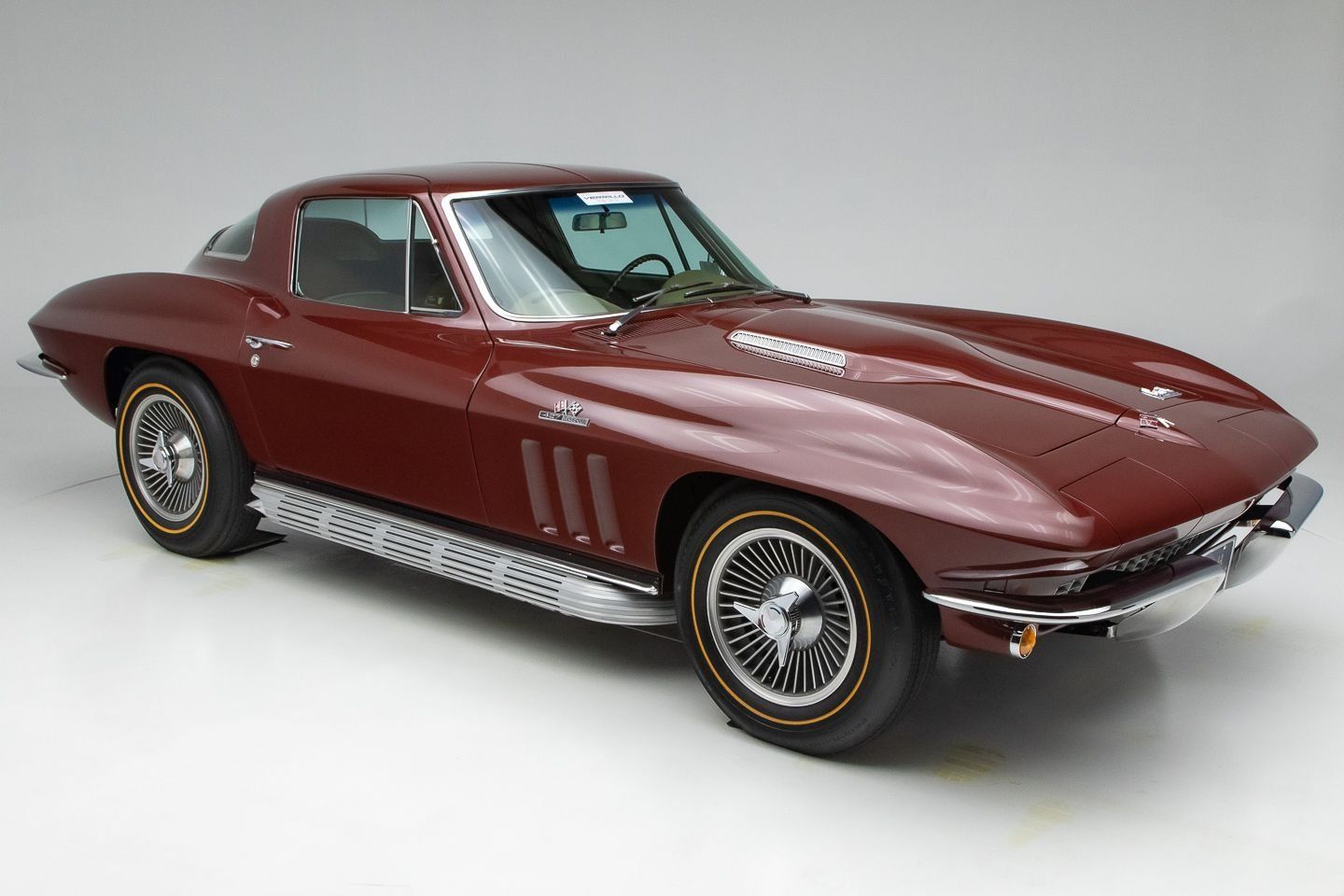 Featuring Milano Maroon Saddle Interio, a 427 hp/425 torque engine backed by M21 Muncie Close Ratio 4 Speed Manual Transmission moves this Corvette. It exhales through side exit exhaust original Kelsey Hayes knock-off aluminum wheels, wrapped in gold line radial tires. It has received Bloomington Gold twice and NCRS Top Flight twice. It received a comprehensive frame off restoration. It's comes with a highly documented binder of restoration photos. See it here.
45 Year Ownership/Carl Ruth Rebuilt Engine/327ci V8/Muncie M20/Stinger Hood
1964 was the second year of the second generation (C2) Corvette. Gone was the split window and the fake hood vents although the recessed area where the vents were remained. This generation also introduced independent rear suspension, which would remain on the car even to this day. The Sting Ray name also appeared with this generation and this particular model made use of the hood "stinger" as it has come known to be. The love affair continues to this day with the Corvette, straight from the mind of Zora Arkus-Duntov. From Zora Arkus-Duntov's mind, through our consignor's vision and now to your eyes, we offer up this C2 second year 1964 Sting Ray coupe. See it here.
NM 427ci L71 V8/Tri-Power/Muncie M20/Chrome Side Pipes/4-Wheel Discs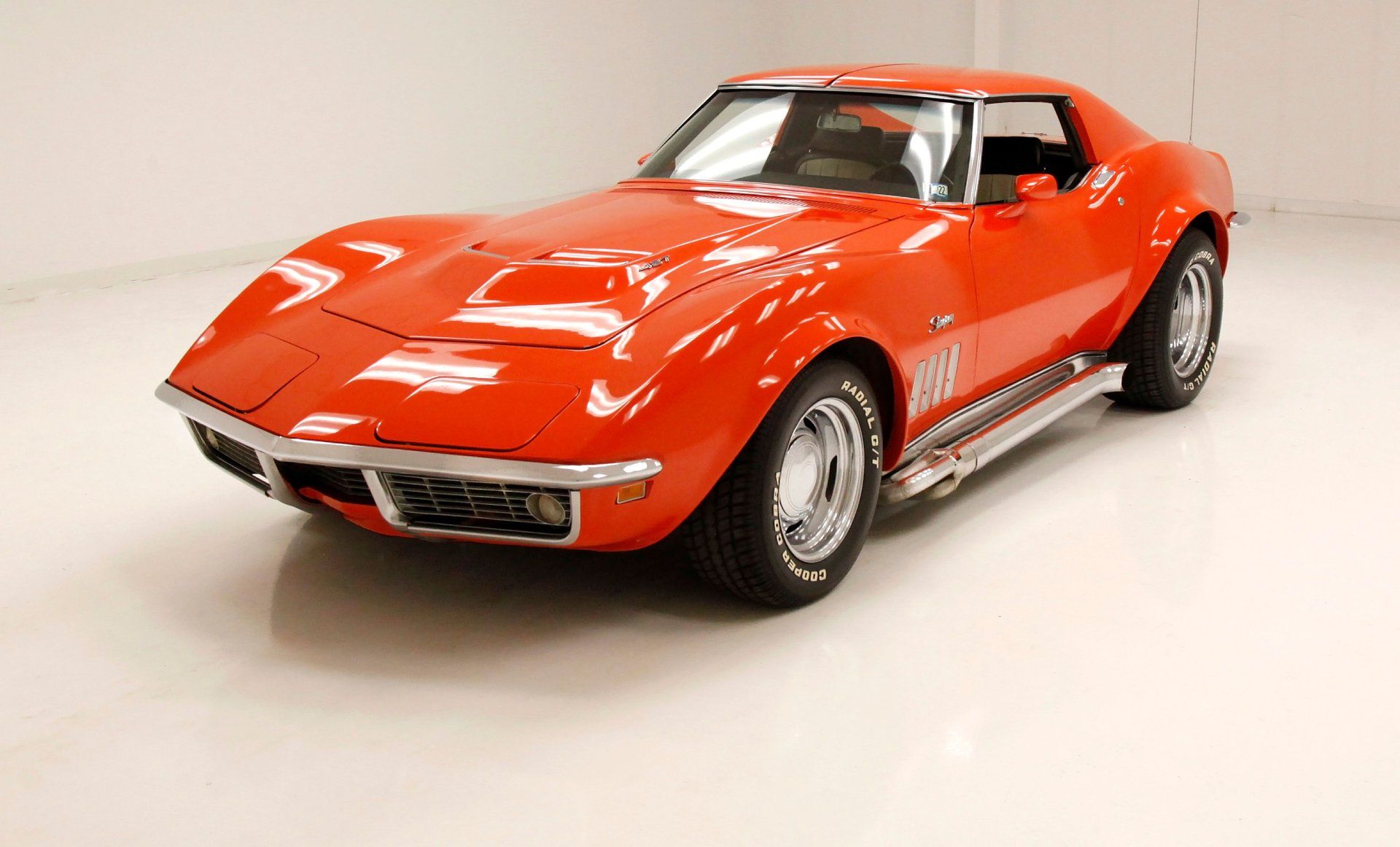 The sales brochure in 1969 claimed that the car had a gauge "for everything but your blood pressure". Tachometer, ammeter, oil pressure, sweep second rally clock, fuel gauge, mileage and trip odometer, warning lights for seat belts, headlight position and door ajar. The center console houses fingertip controls for the heater, defroster, radio, vents, ashtray, cigarette lighter, shift lever and parking brake, plus an engine rating plate and softly glowing space-age fiber optics that monitor outside running lights. See it here.
1962 Chevrolet Corvette, Crate Super Charged LT4, 8-Speed Auto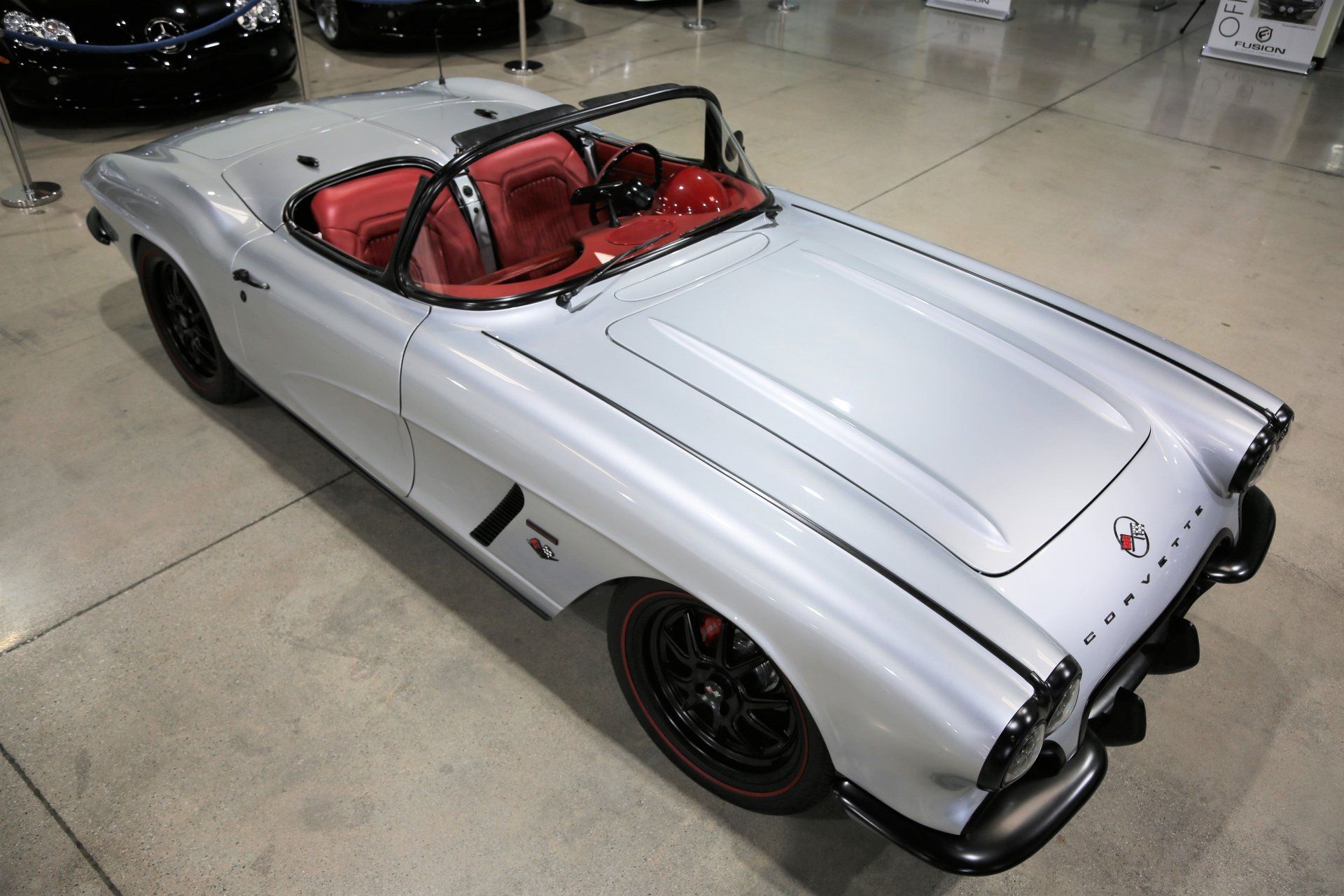 The legendary Corvette has always been leading edge in terms of style and performance. This 1962 Vette retains the classic bodylines of the 1st Generation Vette, but under the hood hides something completely different. The vaunted Super Charged LT4 found in the C7 Z06 with a staggering 650 Horsepower and 650 ft-lbs of tire shredding torque. Finished in a gorgeous Silver with stunning Red Leather Interior by Al Knoch, the bumpers and trim have been painted black to match the wheels. See it here.