This is a different kind of snake.
---
You've probably already seen Green Mamba somewhere before. The 1968 Pro Touring Corvette has a distinct look that's not easily forgotten, one many would say is definitely over-the-top. Despite the obvious appearance upgrades, owner Bob Bertelsen built this car to be an autocross champion. That means functionality over looks, but he definitely went with a theme here.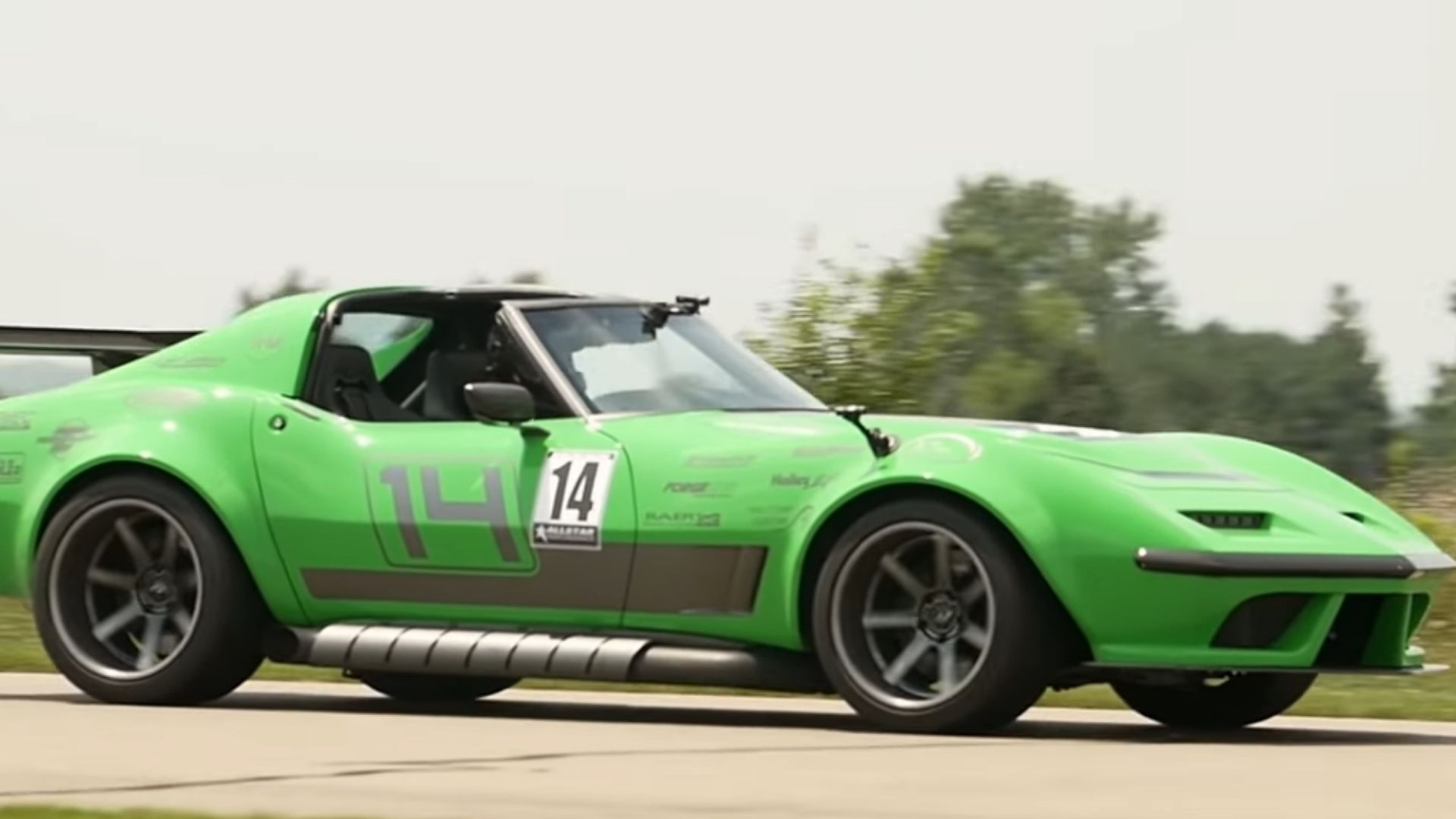 Corvettes are some of the most successful cars in autocross competitions. They have good power and handle well, so it's really no mystery why. While Bertelsen could've easily gone with a C6 or C7 and been playing with excellent performance out of the can, he instead wanted to build up a 1968 C3 Corvette.
The man has said he wanted a C3 because of its short wheelbase and good power-to-weight ratio. That's fair, but what he isn't saying is that getting a C2 would've been way more expensive.
What began as a largely stock C3 in 2014 quickly turned into very much a different beast. Bertelsen remarked at how clean the Corvette was, including the chassis once he started stripping it down. The previous two owners claimed to have kept it hidden from the harsh Ohio winters and it sounds like they weren't lying.
Over 12.5 months Bertelsen labored over the car, completing it in his two-car garage. That's impressive. It's called the Green Mamba "because it kills the competition at the racetrack." Considering GM has stayed away from snake names and has even nicknamed Corvettes to mock Vipers and Cobras, it's an odd choice.
This wasn't just some fly-by-night build, but instead started off with a rendering. Carbon fiber abounds on the car, there's custom billet aluminum pieces, and other professional-grade treatments. Bertelsen designed some of the parts using CAD, so he's not some average guy just tinkering. To get more in-depth detail on the build, watch the video accompanying this article. It provides plenty of insight and you get to see Green Mamba in action.