Someone is going to pony up big for this classic…
---
Many times in this industry when we're talking about a barn find car, what we're really talking about is a car in barn find condition, not that it was actually found hidden away in a barn. Then there's this 1956 Porsche 550 Spyder – it was actually found in a barn in the countryside of Switzerland. And now the very rare classic is heading to the Gooding & Company London Auction in September, generating quite the buzz.
Watch the latest Motorious Podcast here.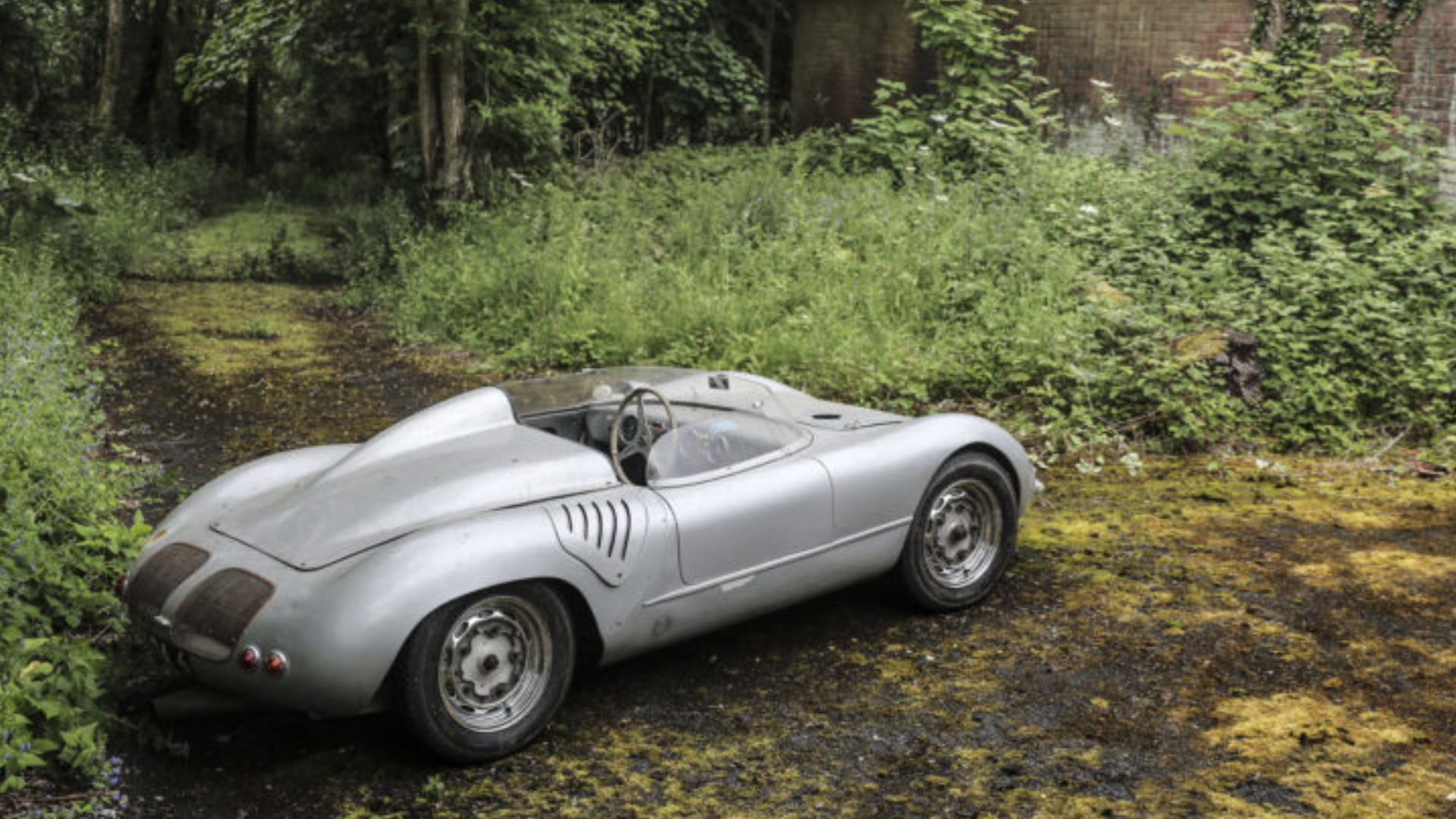 Per the auction house, back in the 1960s someone swapped out the four-cam flat-four engine and the aluminum body (which weighed a mere 1,200 lbs.) as they tried making this classic Porsche a race car. They replaced those with a new factory engine and an alloy RS60 body. That's too bad, because the aluminum-bodied 550 Spyders are incredibly rare.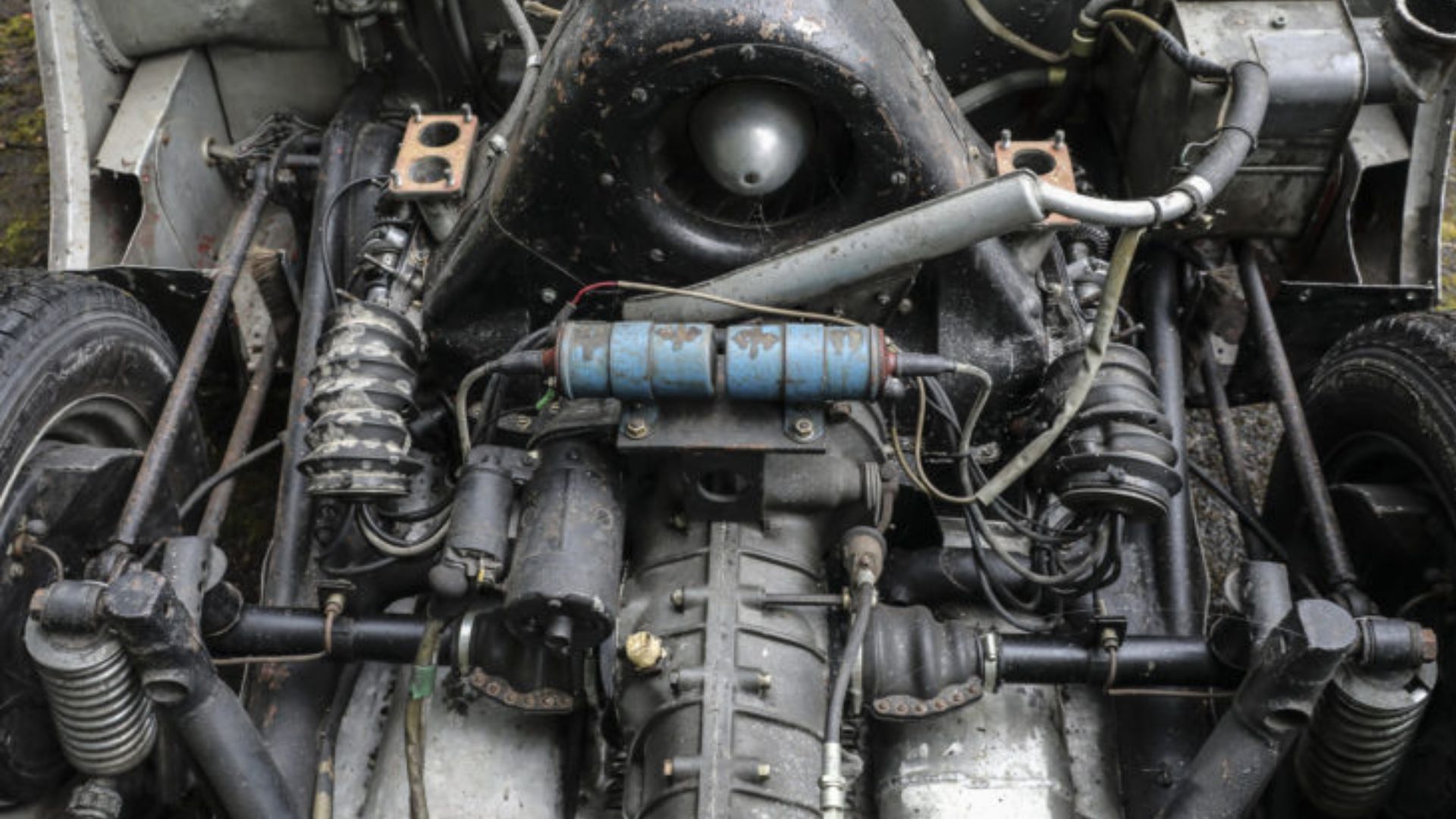 For a lot of people, the first thing they think about when the Porsche 550 is mentioned is James Dean since he was killed while driving one in 1955. Even if the movie star hadn't perished behind the wheel of one, these purpose-built track cars still would have carved out a serious reputation on racetracks in the '50s, which is what helps make them so desirable today.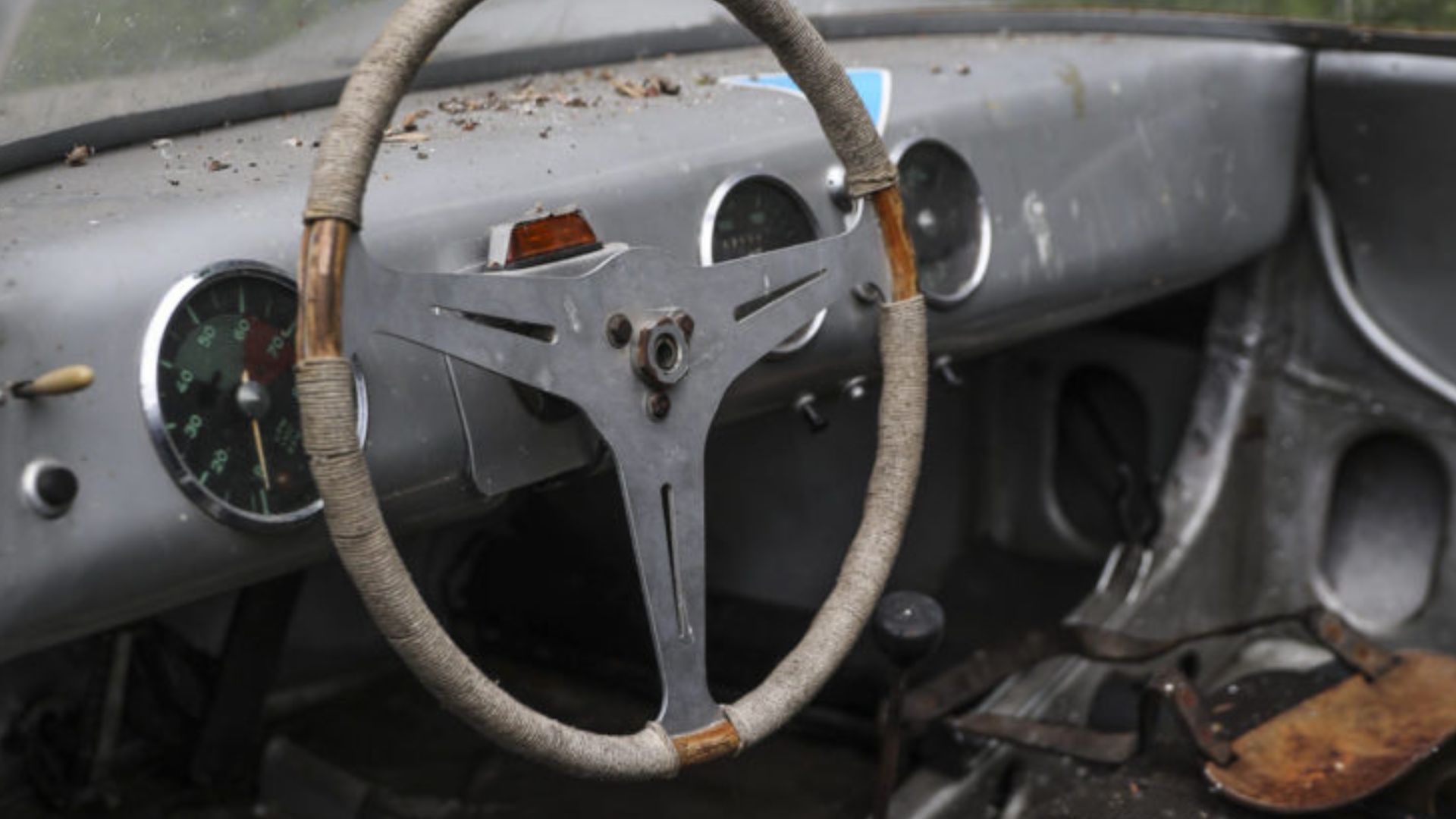 You might recall a little over a year ago a 1955 Porsche 550 Spyder that was discovered in a shipping container in California was subsequently sold for an estimated $4,500,000. Yes, all those zeroes are correct, not typos. That's why so much excitement about this one, especially since only 90 were built between 1953 to 1956, so it's not like people are just tripping over the things.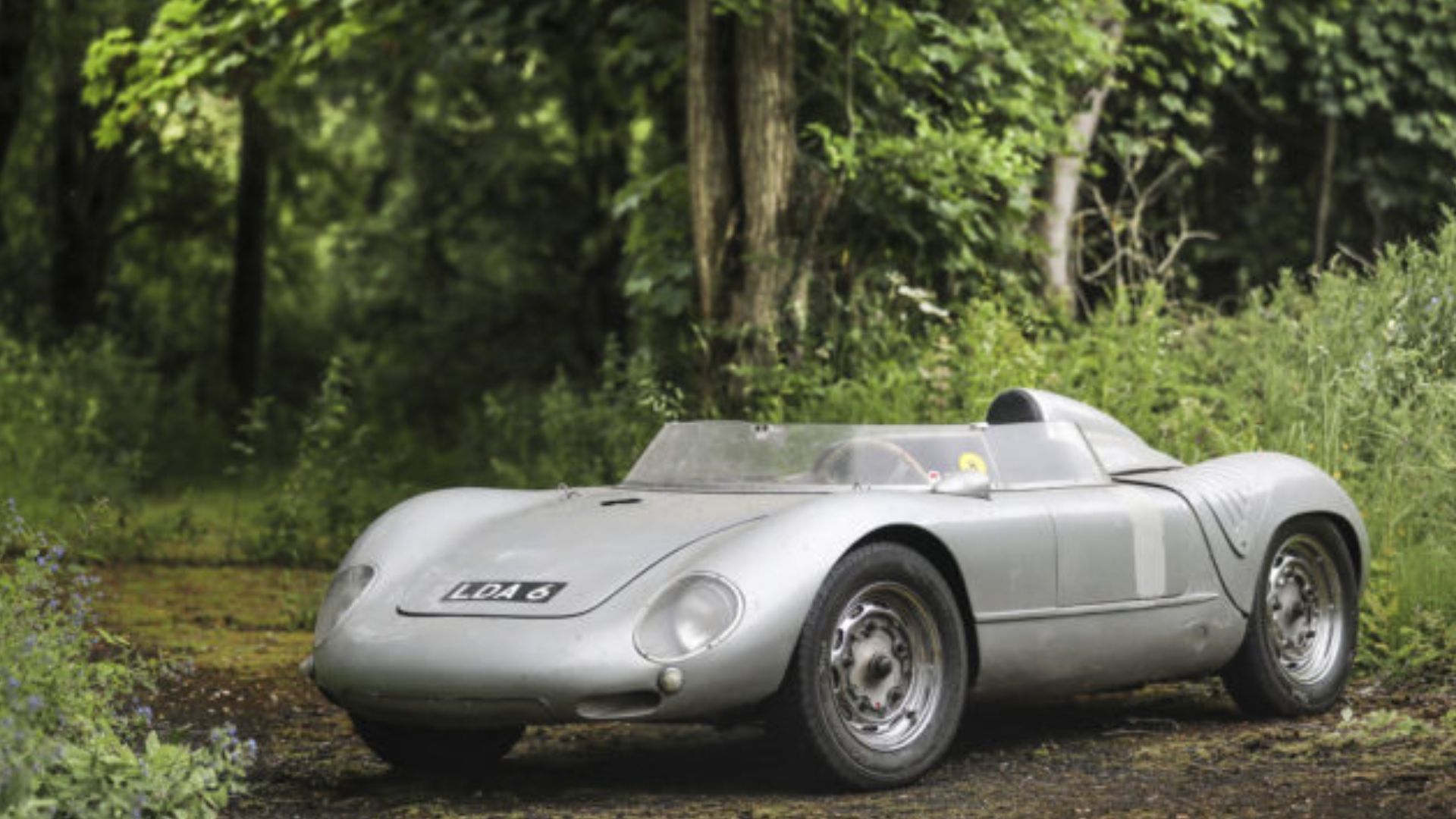 There's little doubt this classic will pull down a healthy sum while it's on the auction block, with the official estimate at about $1.5 to $2.2 million, but we'll just have to wait until September to find out just how much. Unfortunately, if someone hadn't decided to mess with the body and engine it would probably at least double in value, so think about that.
Check out the lot listing for yourself here.
Photos via Gooding & Company