This is what having billions does for you…
---
For most, owning a Bugatti Chiron is nothing but a daydream which will go unfulfilled. But, as the French automaker declares in a recent press release, of those who are unfortunate to finally buy one, they go on to own multiple Bugattis. And those subsequent hypercars need to be increasingly personalized by the factory, which is where the company's bespoke capabilities are optioned, of course for a steep price. It's in that vein that Bugatti recently unveiled a one-off customer call it calls the Chiron Habillé Par Hermès.
Check out Cristiano Ronaldo's one-off Bugatti La Voiture Noire here.
Created exclusively for entrepreneur and real estate investor Manny Khoshbin, it's being used as a shining example of why more one-percenters should be dropping even more cash to buy a highly bespoke, one-off Bugatti.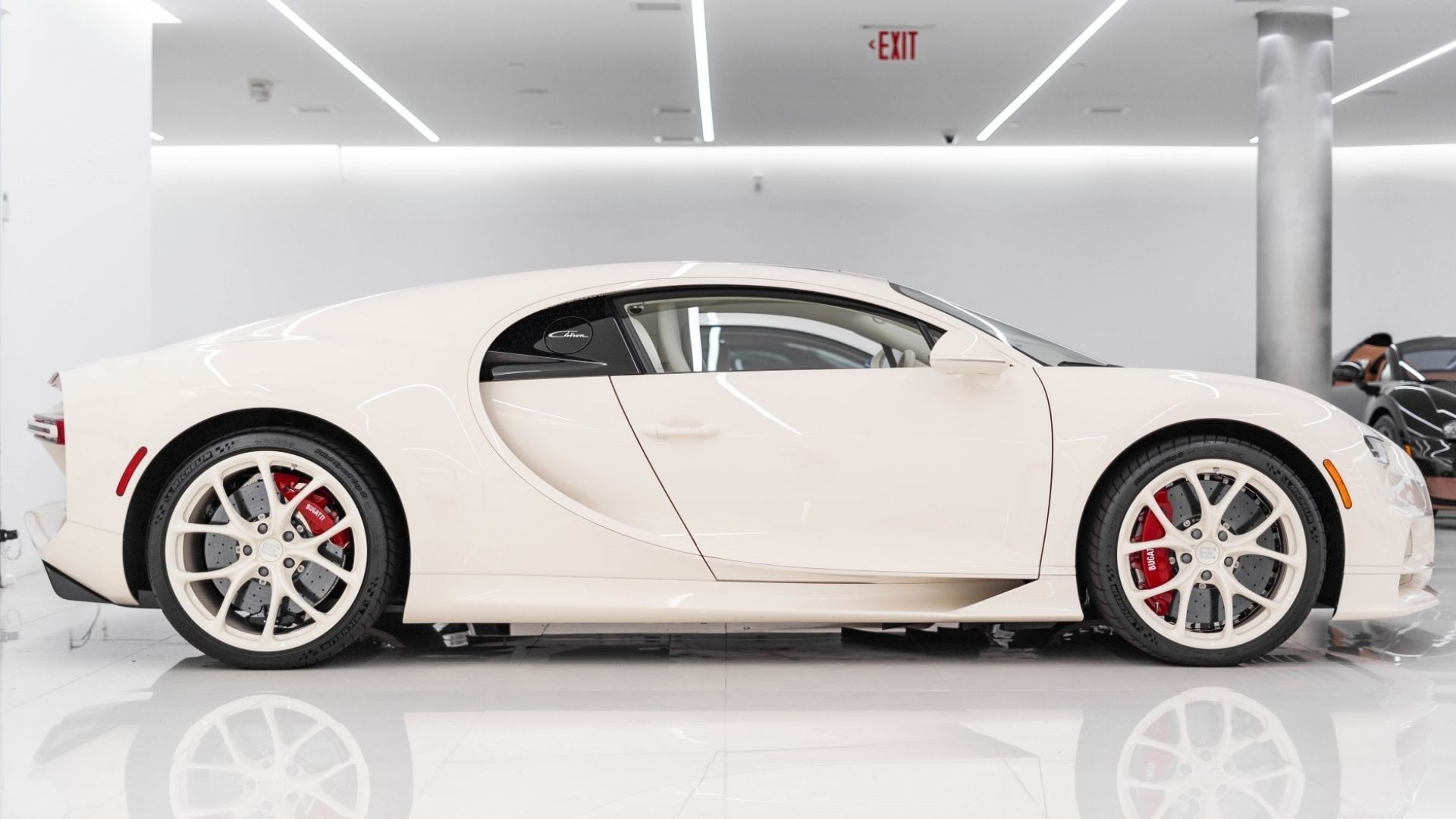 We don't think anyone will ever think of Bugatti quite like how most view Rolls-Royce, the pretty much undisputed master of bespoke builds in the auto industry. After all, you can't get all those insane luxuries available in a British sedan, but this Chiron Habillé Par Hermès is loaded with features you might be surprised weren't installed by some aftermarket shop.
As is the case with other automakers which offer bespoke buying experiences, Bugatti worked closely with Khoshbin as he helped guide the creative process of creating the one-off hypercar. No doubt, the man had to sort through countless paint hues, fabrics, and finishes to reach the final product.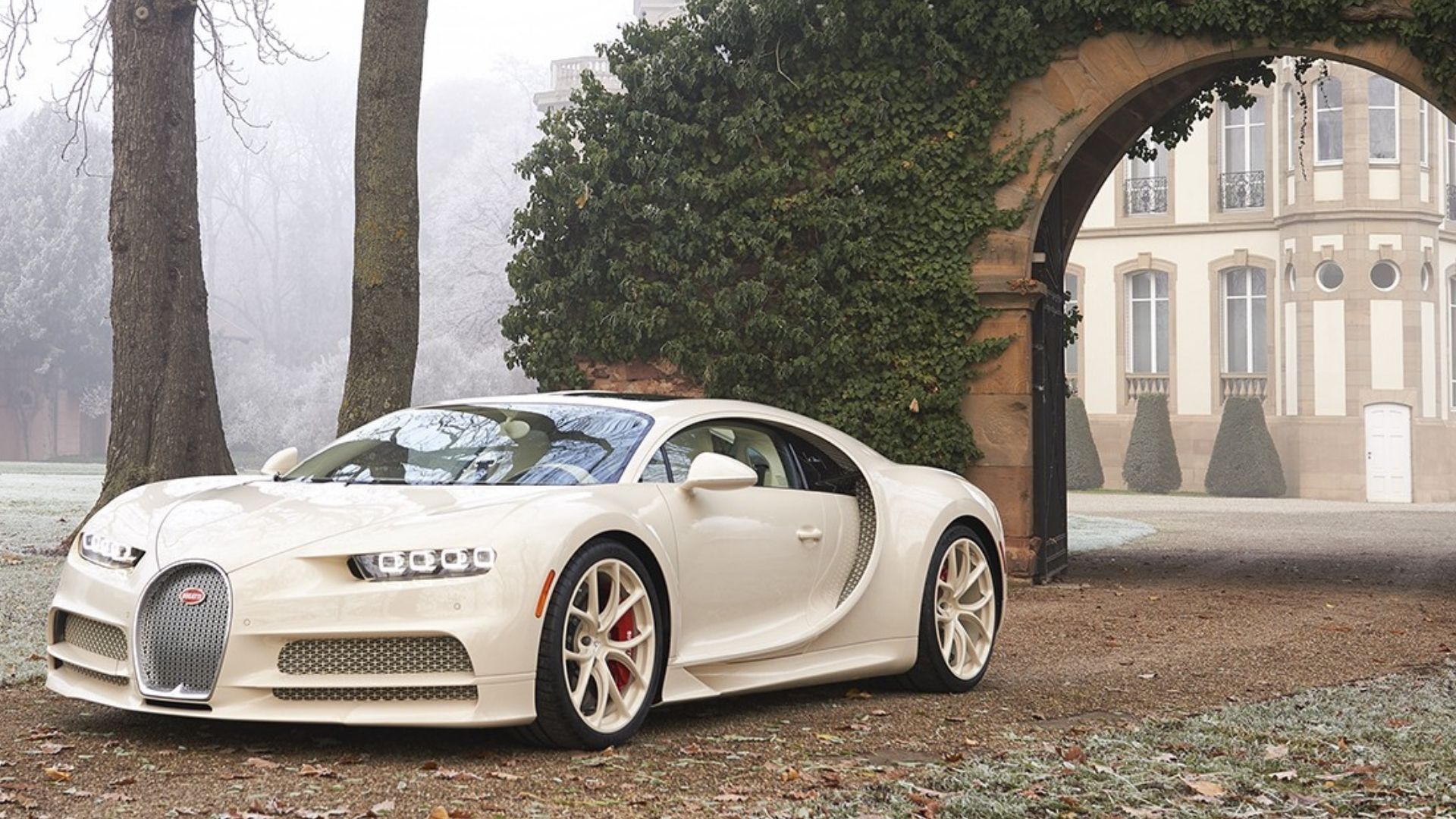 The off-white, chalk-like paint hue applied to this Chiron would look familiar to fans of the luxury fashion brand Hermès. Called "Crale," it graces handbags and other items, but isn't something you see on another Bugatti. Plus, most Chirons have a two-tone exterior, but this wears only the one, making it even more of a standout.
Furthering the unique look, trim pieces like the bumpers, grille covers, wheels, etc. are all painted Crale. Other details depart from what you normally see on a Chiron, like the monogram "H" badge on the front grille. A Courbettes motif, which portrays rearing horses as a way to communicate the extreme power of the hypercar, is featured on the underside of the rear wing.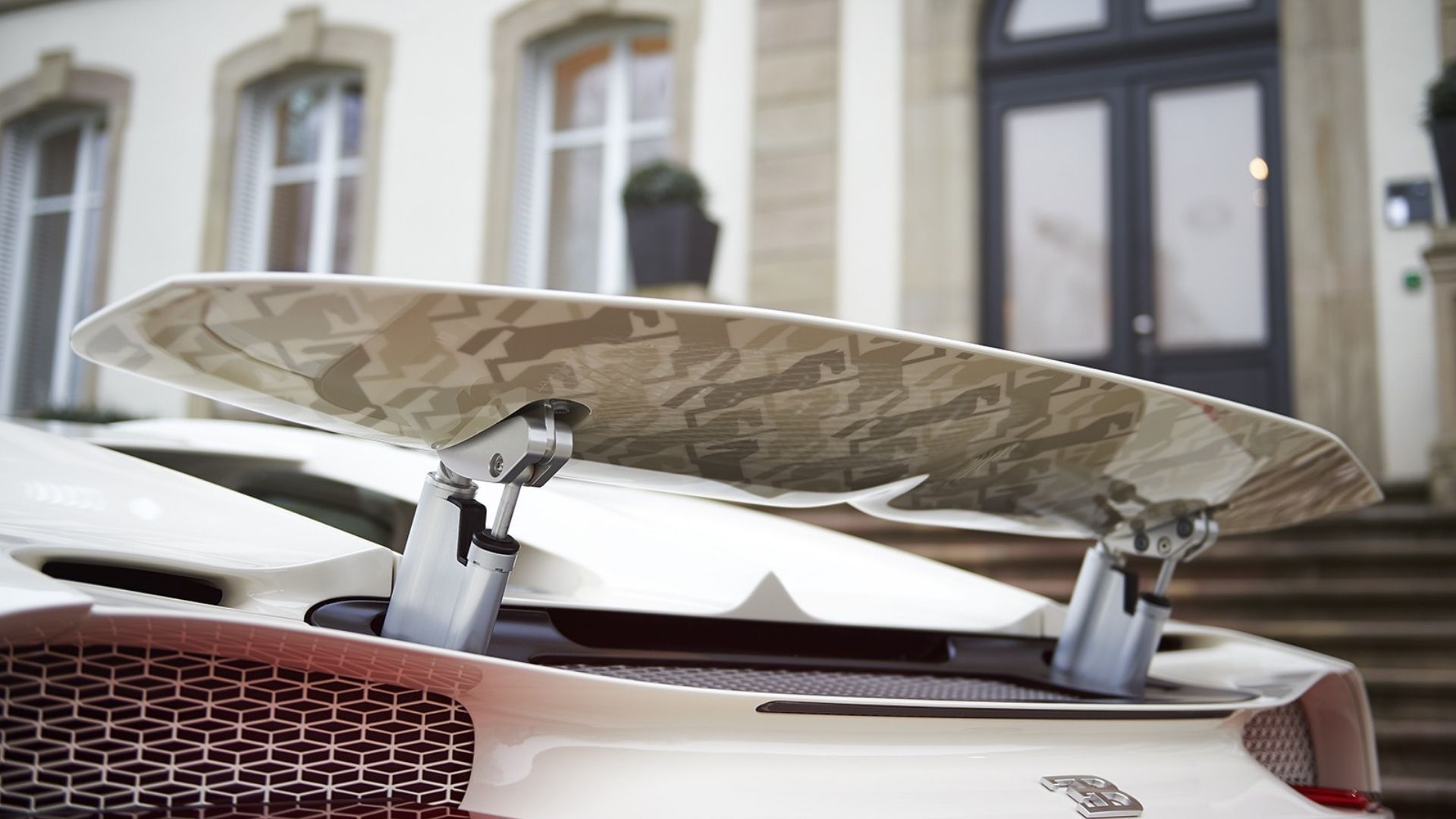 As if that weren't enough in the exterior customization department, Khoshbin added the optional Sky View glass roof, adding fixed glass panels over the driver and passenger seats for a more open feel. The engine bay sits exposed and doesn't have any Crale trim in it. Red brake calipers stand in stark contrast to the rest of the Bugatti, making a striking statement.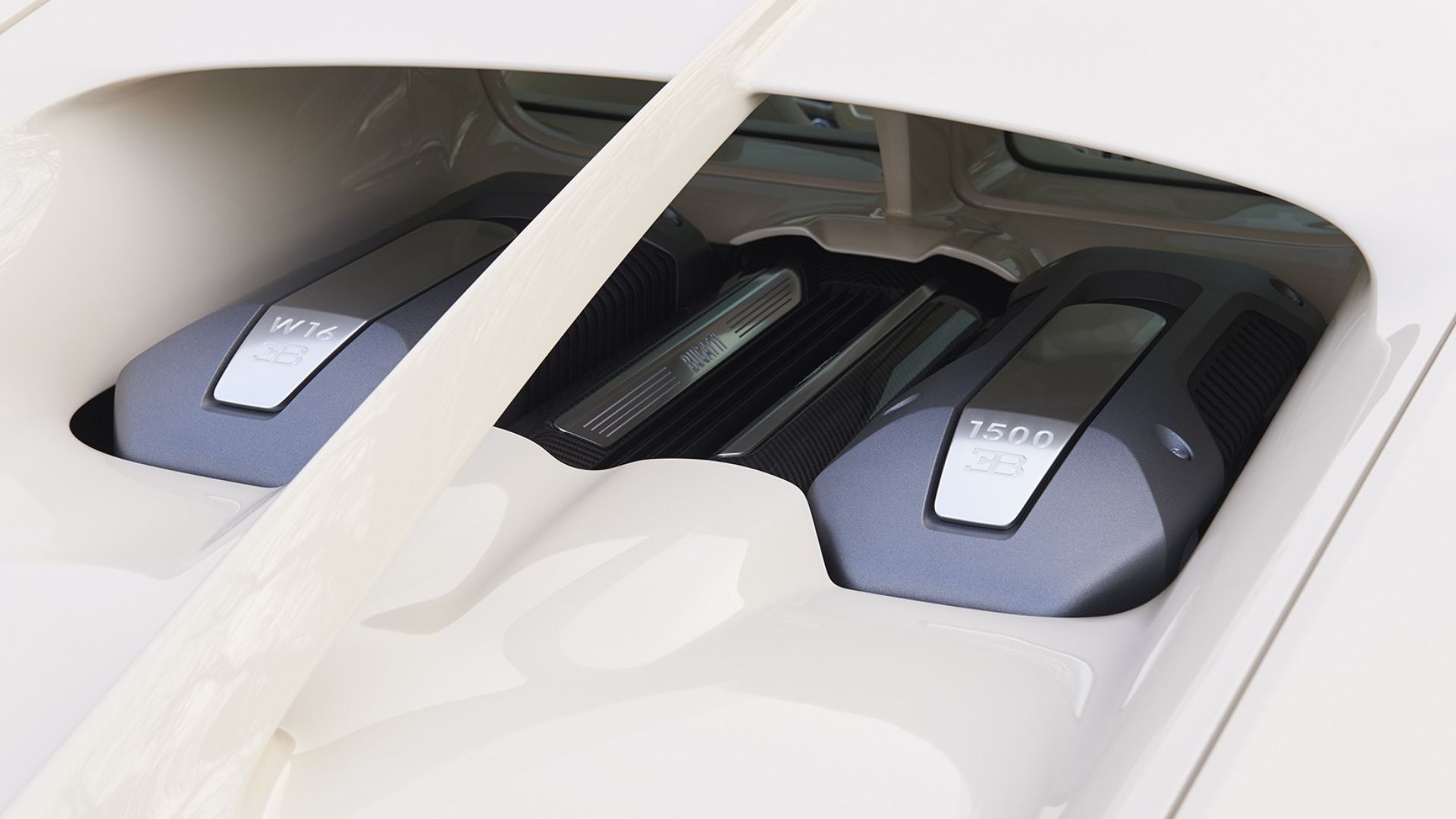 Opening the doors, the driver and passenger are greeted by unique aluminum-finish door sills with "Chiron Hermès 1 of 1" engraved. The bespoke nature of the hypercar is really kicked into high gear throughout the cabin, which features the Courbettes motif on the door panels, and center console. Hermès provided many of the materials, including the Crale leather upholstery for the seats, middle console, roof, and doors. Offsetting that is Ecru leather developed by Bugatti, which is on the center console, dash, and other places.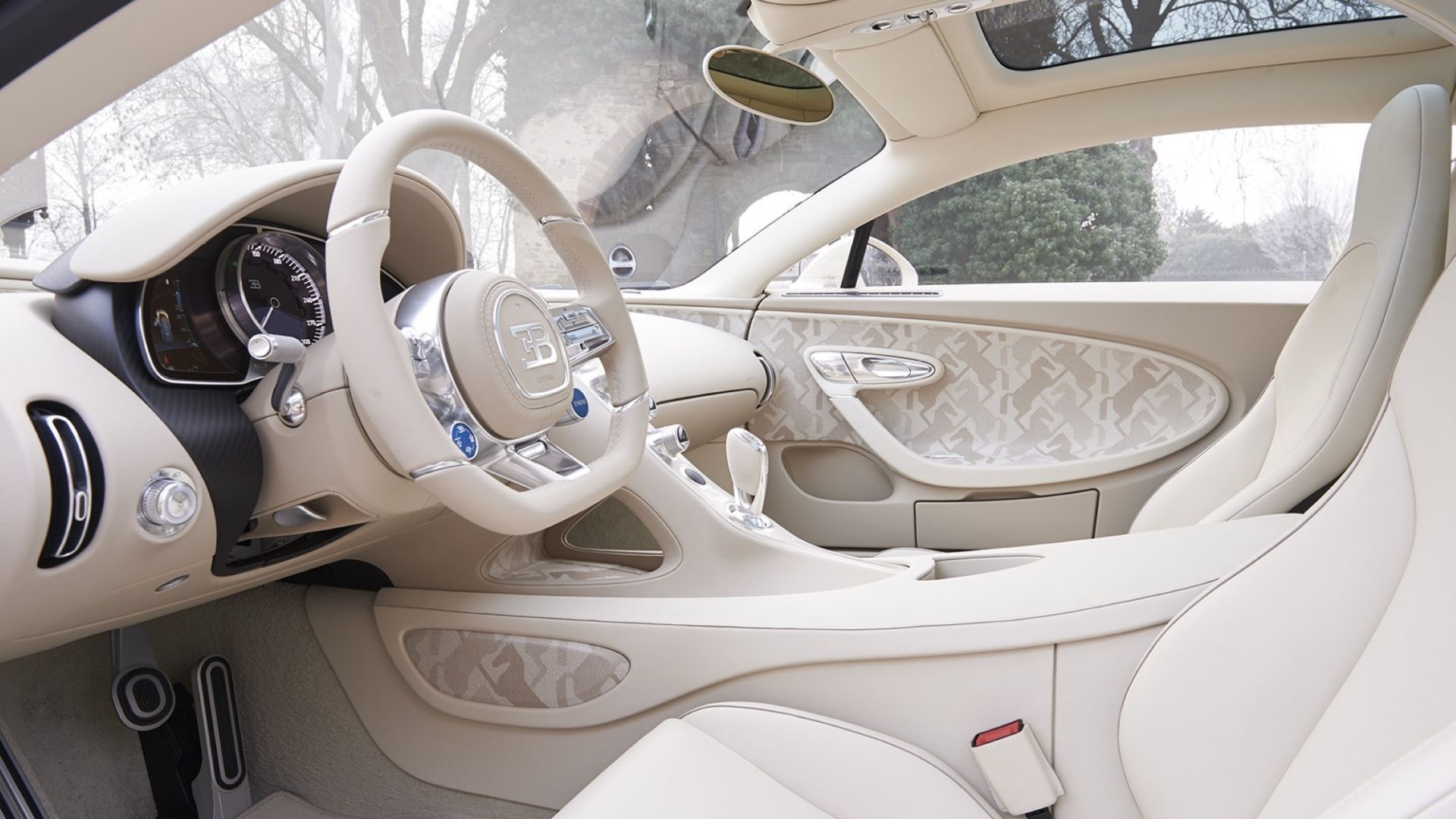 Essentially, Bugatti is trying to yet again pump up consumer awareness of its bespoke building capabilities.  The Bugatti Chiron Habillé Par Hermès is quite the rolling piece of marketing, a hypercar which we likely will see again and again, reminding high-rolling gearheads they don't have to settle for just a "regular" Bugatti.