Yep, Shmee150 is your guide for this remote tour, so lucky you.
---
Plenty of car enthusiasts love model cars. A well-done model looks amazing, takes up the fraction of the space the real thing does, and you don't have to take it in for servicing ever. You also can decorate with model cars, which is far better than porcelain cats or spoon collections. One of the premiere model car brands is the Amalgam Collection, which is the subject of the video below.
You're probably wondering how this British brand makes such amazing models. They sell for thousands of dollars each, a steep price for any miniature, and people gladly pay it. Even if you personally would never shell out that kind of cash for a model, seeing how they craft such beautiful creations is definitely interesting.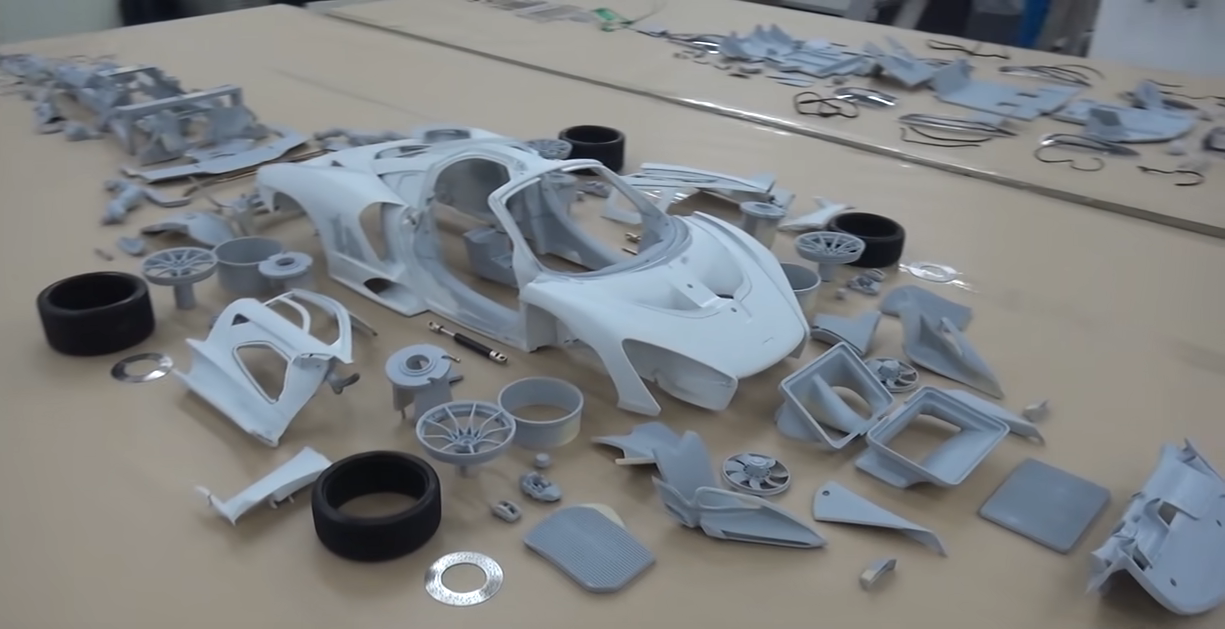 In the tour below you get to see the level of detail involved with these models. For example, a 1:8 scale McLaren Senna model has about 1,000 pieces and requires about 300 hours to build. To be upfront, you're not going to see any American cars being honored through Amalgam Collection models. Why? It's a good question. Maybe chock it up to European snobbery?
For some the big drawback of this video is that it's from Shmee150. We get it and if he annoys you, just mute the video and stare at the model cars. The real action begins at about 7:40, so if you want to skip Shmee's ego trip and rambling at the beginning you totally can. Just know he stops by a detailing shop on the way, where they have some impressive cars like the Lamborghini Aventador SVJ Roadster, a new Porsche 718 Cayman GT4, and more.
The whole point of Shmee going to the Amalgam Collection supposedly is to order a bespoke 1:8 model version of his new McLaren Senna. Sure, he could just do that on the website, but then there's no making a tour of the facility and getting more attention online. At least we get a behind-the-scenes look at how these amazing models are made.
More Places To See From Your Couch