The Arizona Cardinals star cornerback is a car nut.
---
Patrick Peterson of the Arizona Cardinals is not only a star cornerback in the NFL, the man is also a fellow gearhead. In fact, the athletesays he first got into cars when he was about 7 years-old around the time his dad was building a 1972 Chevy Nova. He said he caught the bug and wanted to build his own ride one day.
Like other celebrities, he's used his wealth to acquire an impressive assortment of cars he estimates is worth somewhere around $3 million. And while his collection is a dream come true for many, something tells us he's not quite done adding to it. However, Peterson explains that each car has some significance for him beyond just that they're rare or expensive.
1972 Chevrolet Chevelle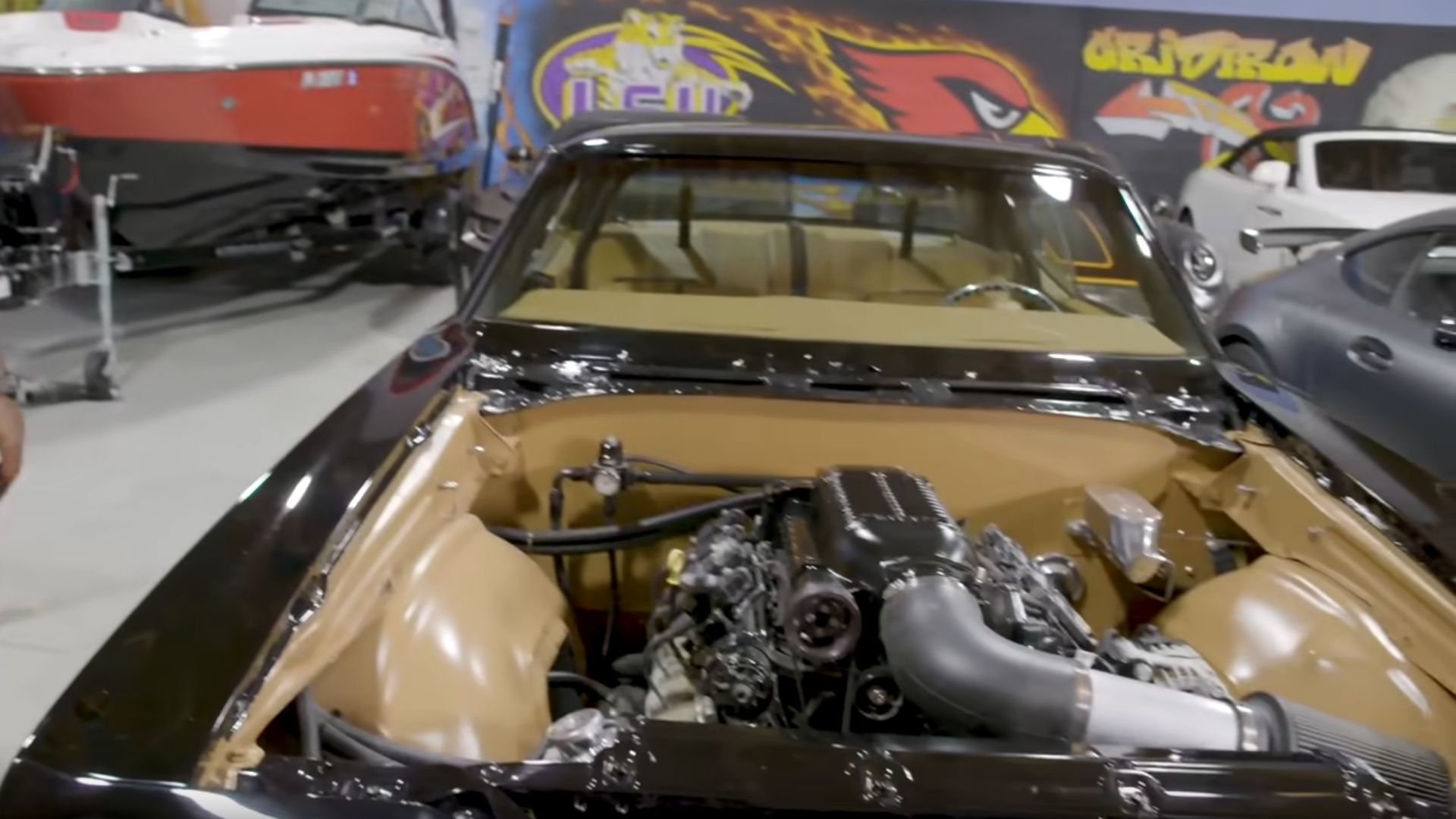 Heavily modified with a 427ci V8, Whipple supercharger, new leather interior, and more, this is an impressive restomod. Peterson says it's still a work in progress but is getting close to where he wants it.
1968 Chevrolet Camaro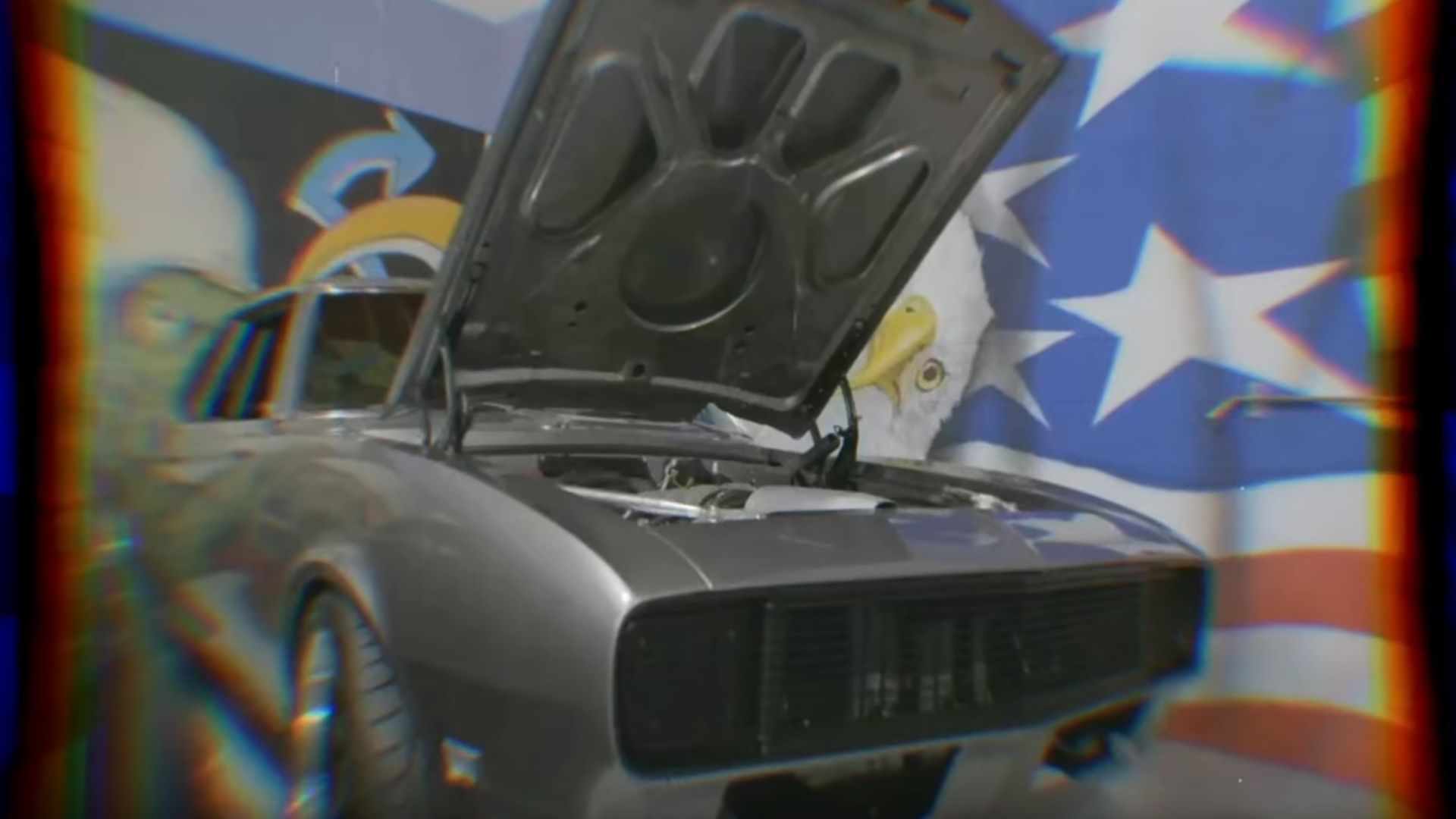 The car Peterson calls "Bodacious" is running an LSX. He says the pony car will burn through tires like crazy and we have a good idea how. The interior hasn't been changed much at all, an unusual thing for the collection.
1973 Chevrolet Caprice Convertible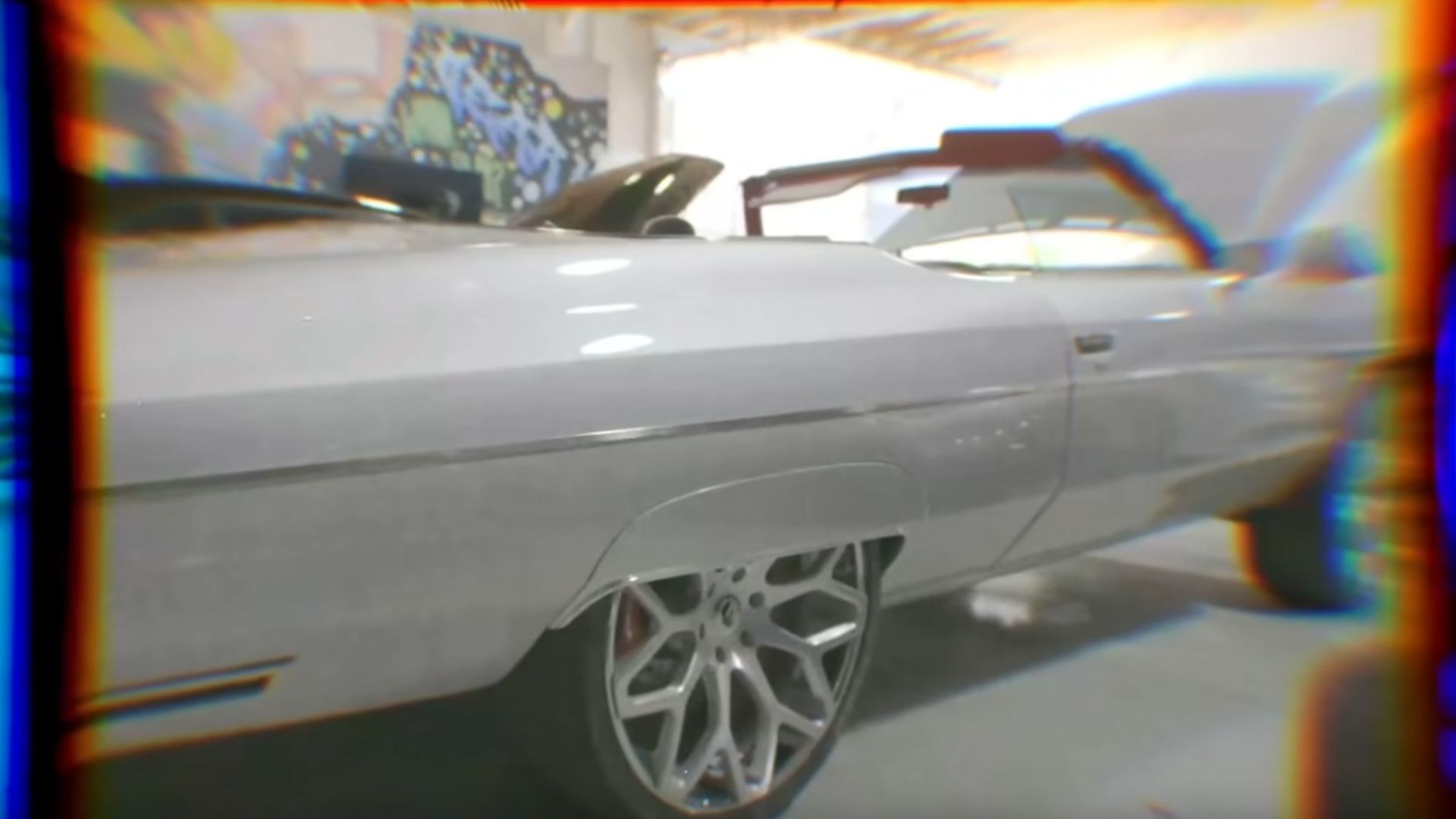 Peterson calls this big Donk "Rocky" since it was a "rocky road" customizing the thing. It's been updated with all kinds of tech like a push-button ignition, Bluetooth sound system, etc. You can see this Chevy is also loaded with custom touches, including the steering wheel shaped like a split 10-spoke wheel to match the 26-inch Forgiato wheels.
2001 Chevrolet Camaro SS Earnhardt Edition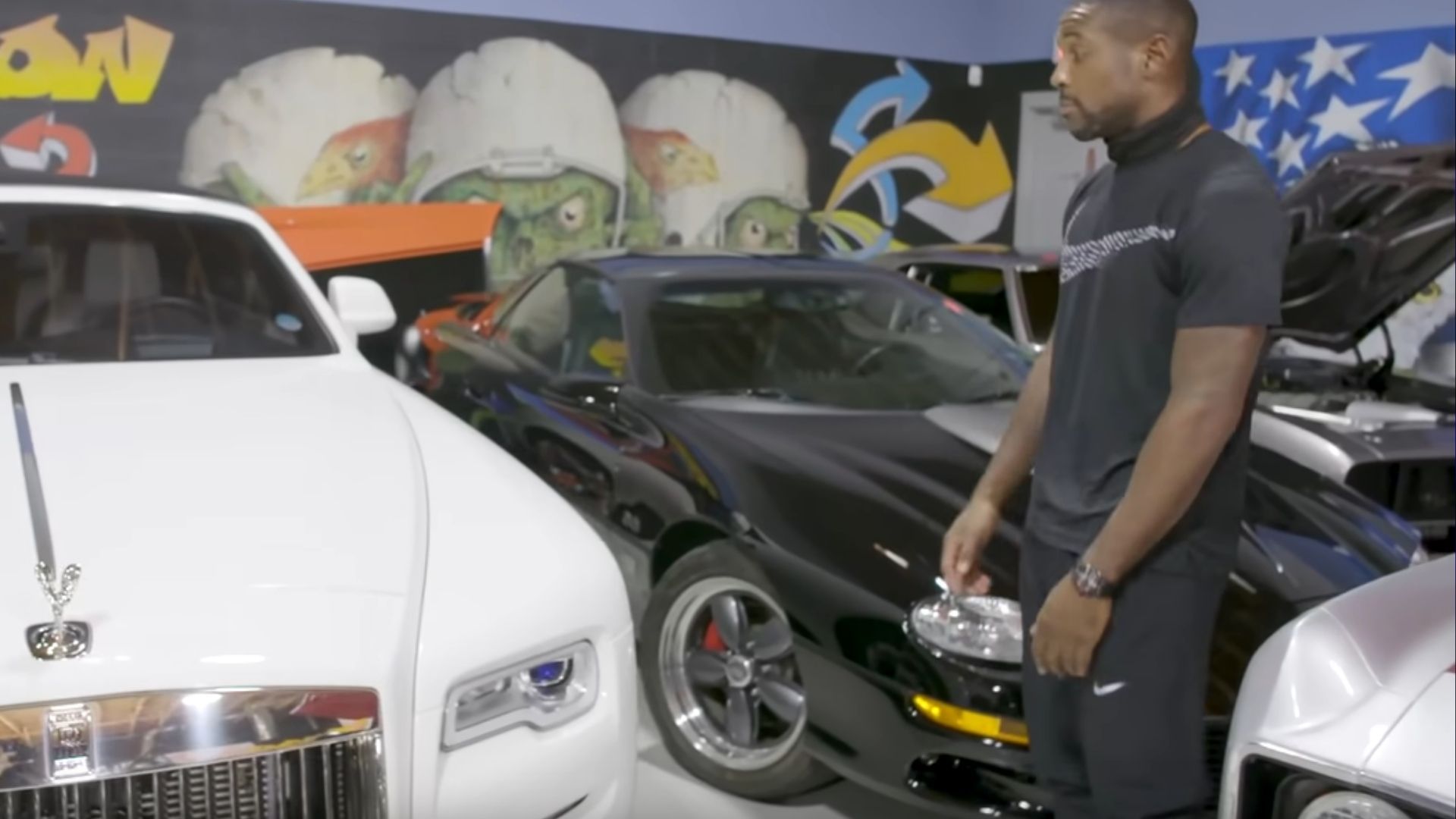 Yep, another Camaro, this time a fourth-gen Peterson lovingly refers to as "Car 55" as a callout to its production number. He's done absolutely nothing to it and is obviously keeping it in excellent condition with under 6,000 miles on the clock.
2013 COPO Camaro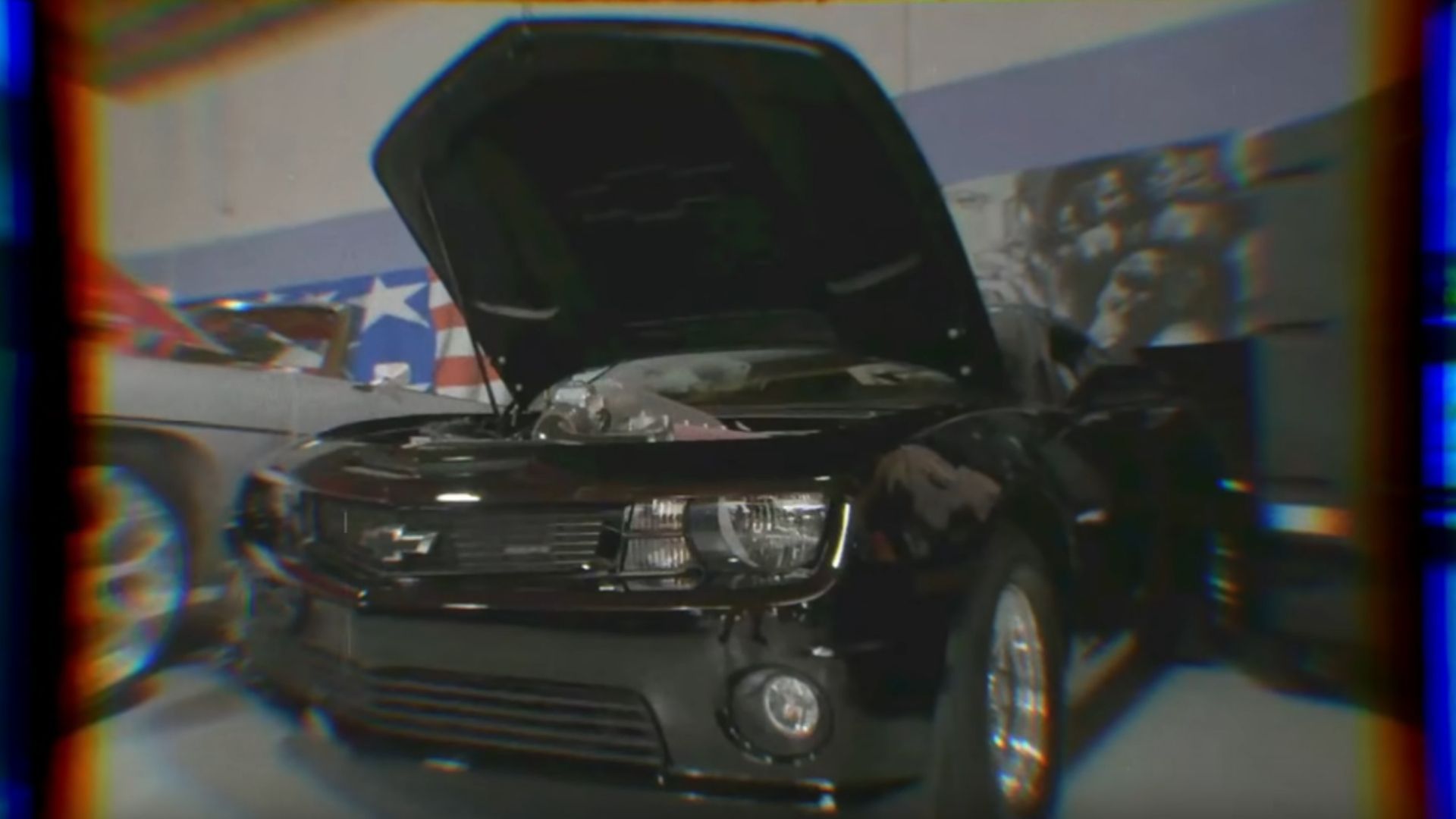 Peterson is obviously a Chevy fan and he definitely likes his Camaros, but he didn't grab just any modern Camaro. Instead of scooping up a ZL1, which would've been impressive enough, the football player went for the big one and grabbed a COPO Camaro. It's also 1 of 3 out there, so it's a nice addition to his collection.
2017 Chevrolet Camaro ZL1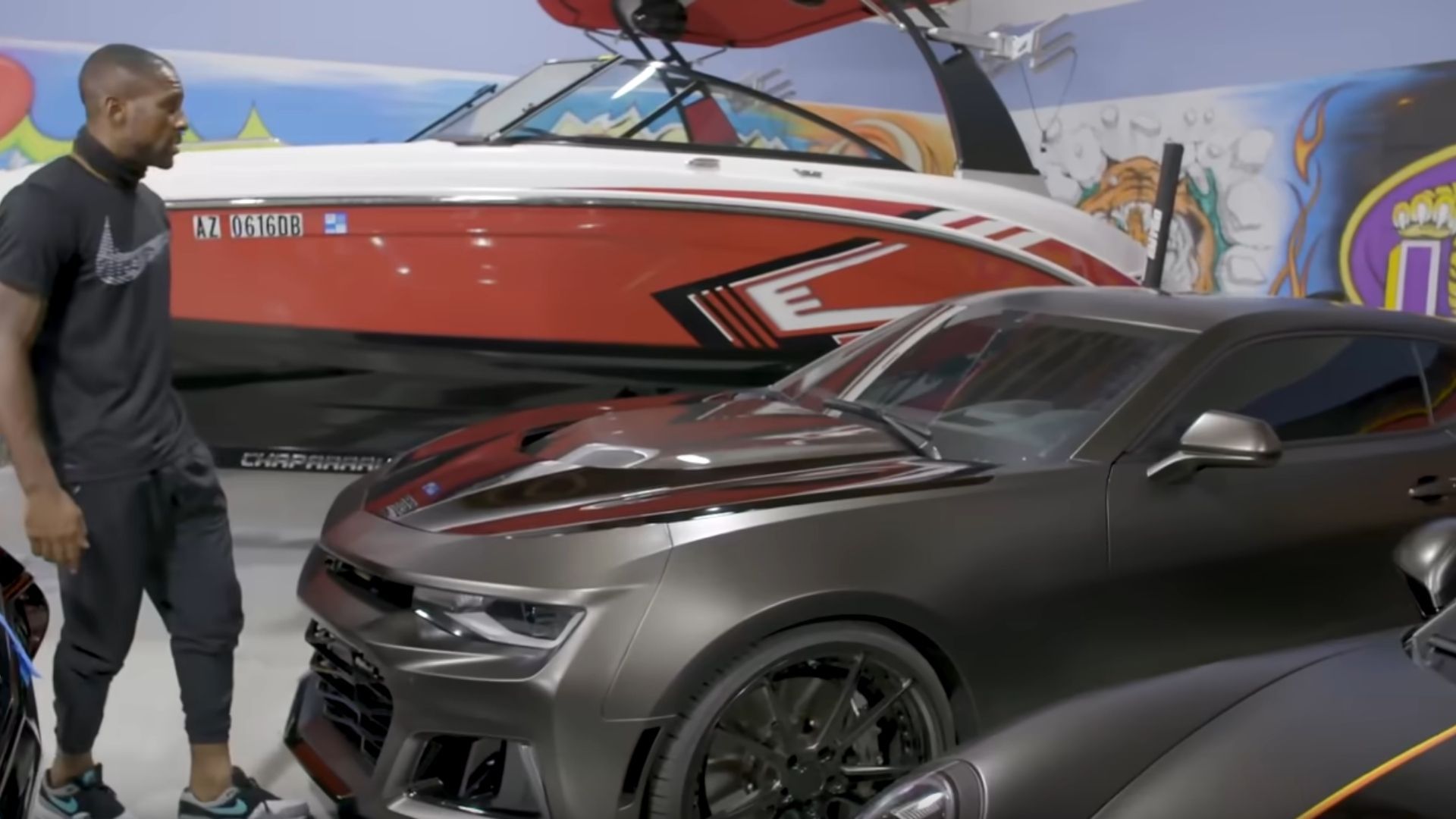 Bet you didn't see another Camaro coming! This ZL1 is named "Grey Smoke" for its matte gray exterior. Also, he likes smoking the rear tires.
2020 AMG GT R Pro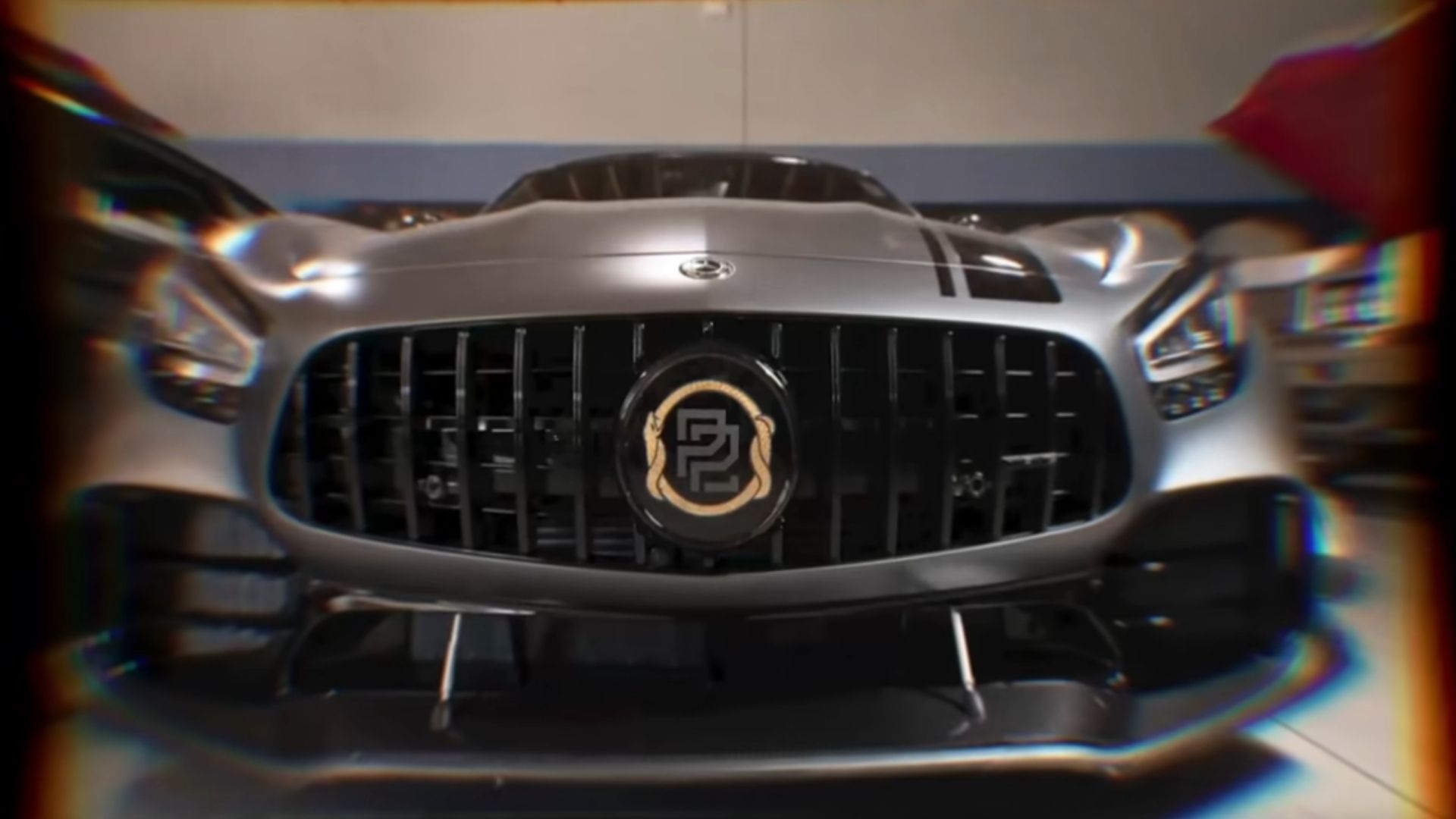 Nicknamed "Mamba," these cars retail for about a quarter of a million. Peterson has only added some cosmetic modifications to the car, like his own badge on the front grille. These are impressive right out of the factory, whether you're flogging them on the road or track.
2017 Porsche 911 GT3 RS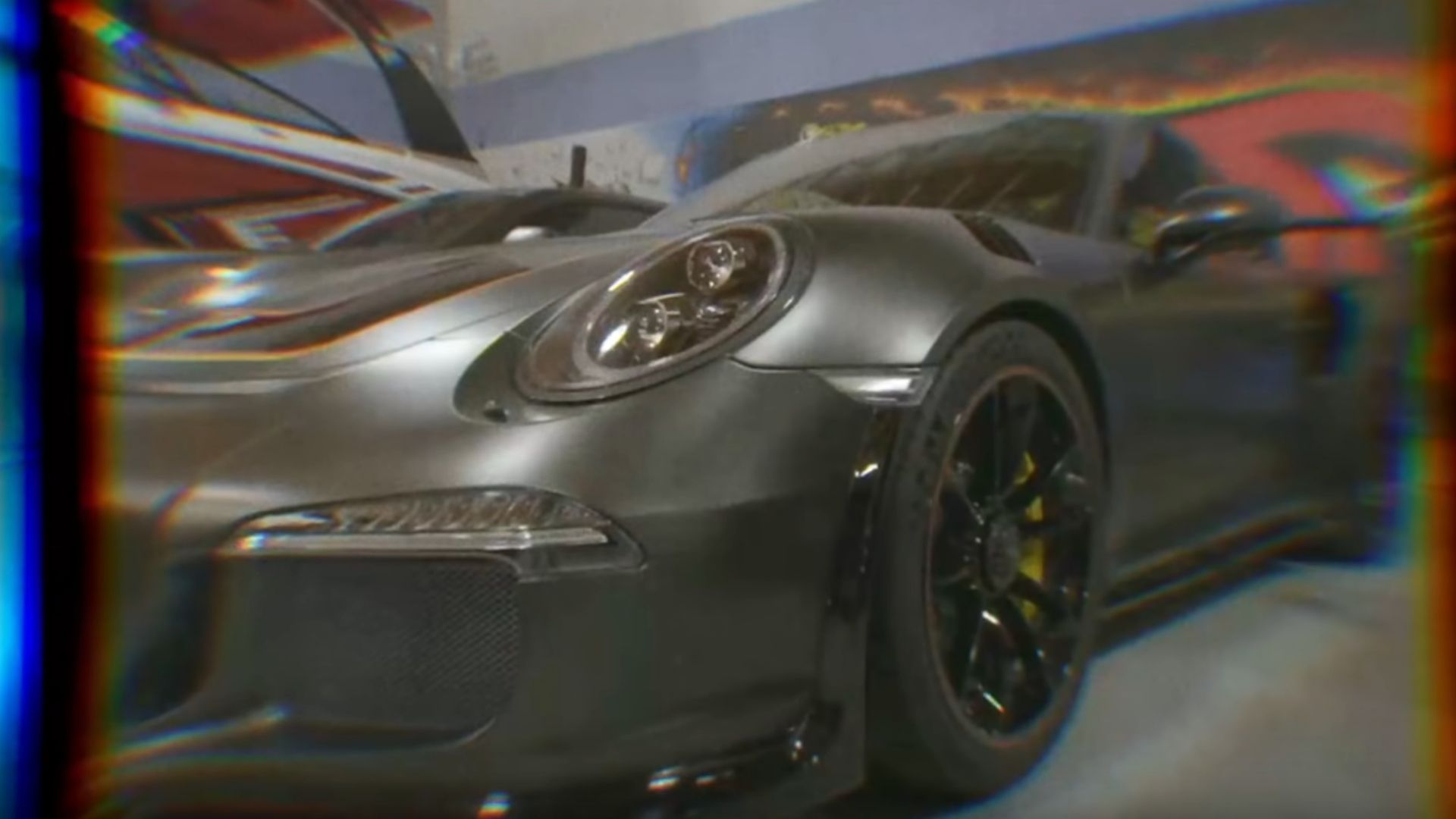 Another impressive European performance car, this Porsche 991 GT3 RS is nicknamed "Stallion." This was his first track car and so it opened some new doors for the man.
2018 Rolls-Royce Dawn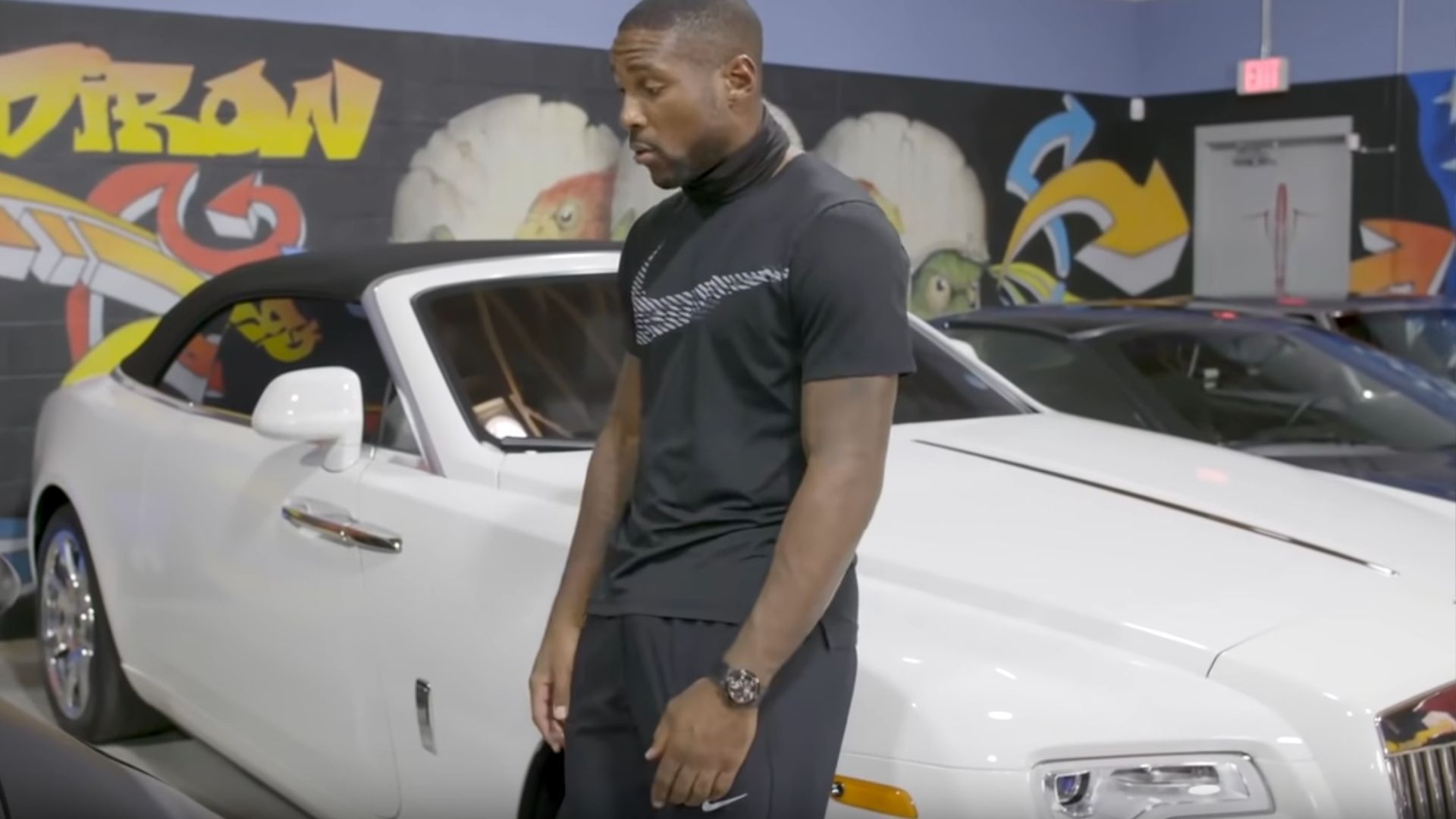 If you were expecting some crazy-expensive cars to be in Peterson's garage, this one might satisfy you. Called "Boss Lady" for reasons we don't want to really understand, it came customized from the manufacturer and is a real power statement. It's also the car he usually drives before home games.
Chevrolet Tahoe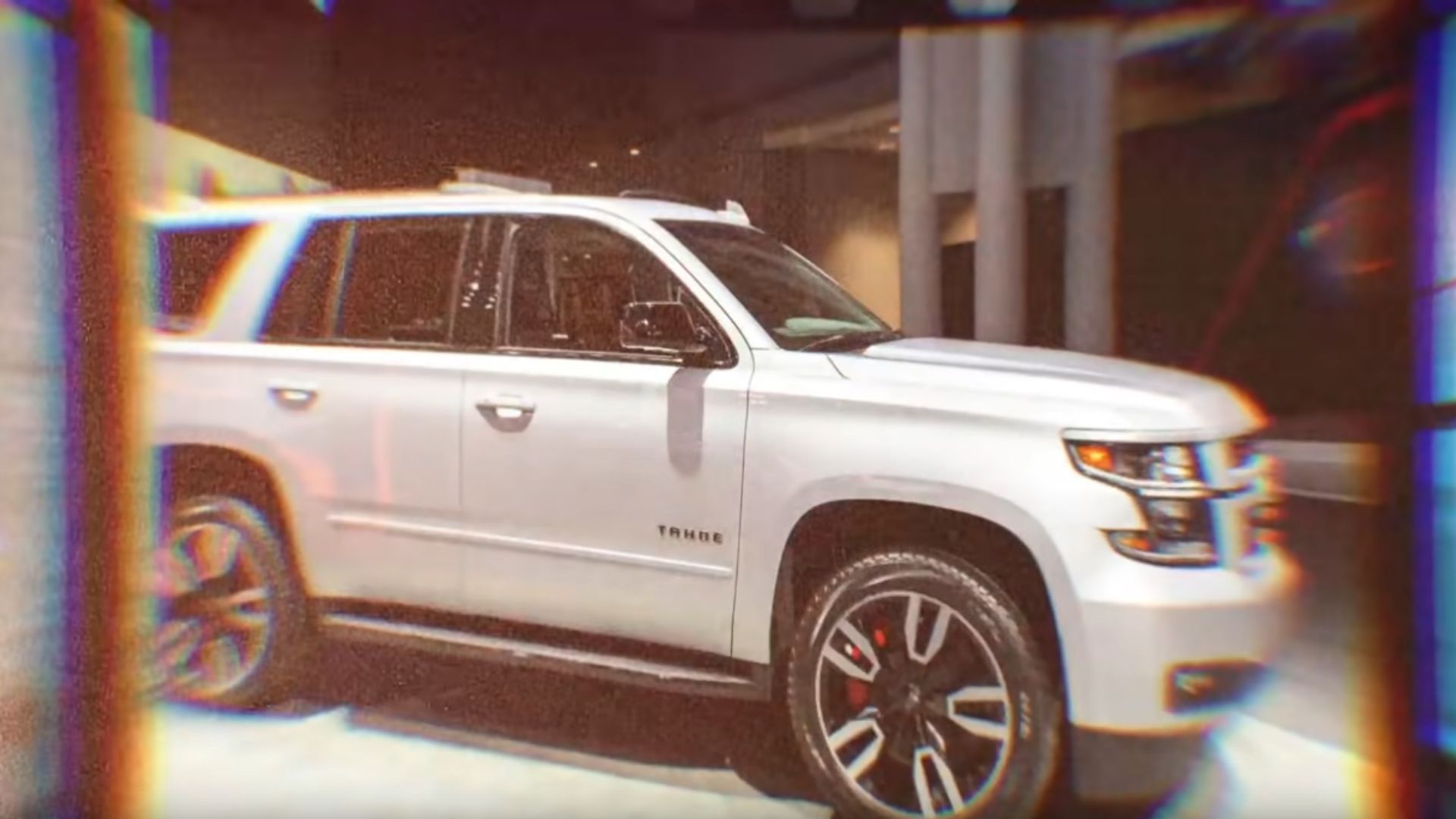 While not an overly impressive ride since it's not a classic and it's not an enthusiast vehicle, for Peterson this SUV holds sentimental value. It was the first car, having purchased it his rookie year. It conveys a practical nature about the man that the first thing he acquired was a solid daily instead of some exotic supercar.
1973 Chevrolet C10 Cheyenne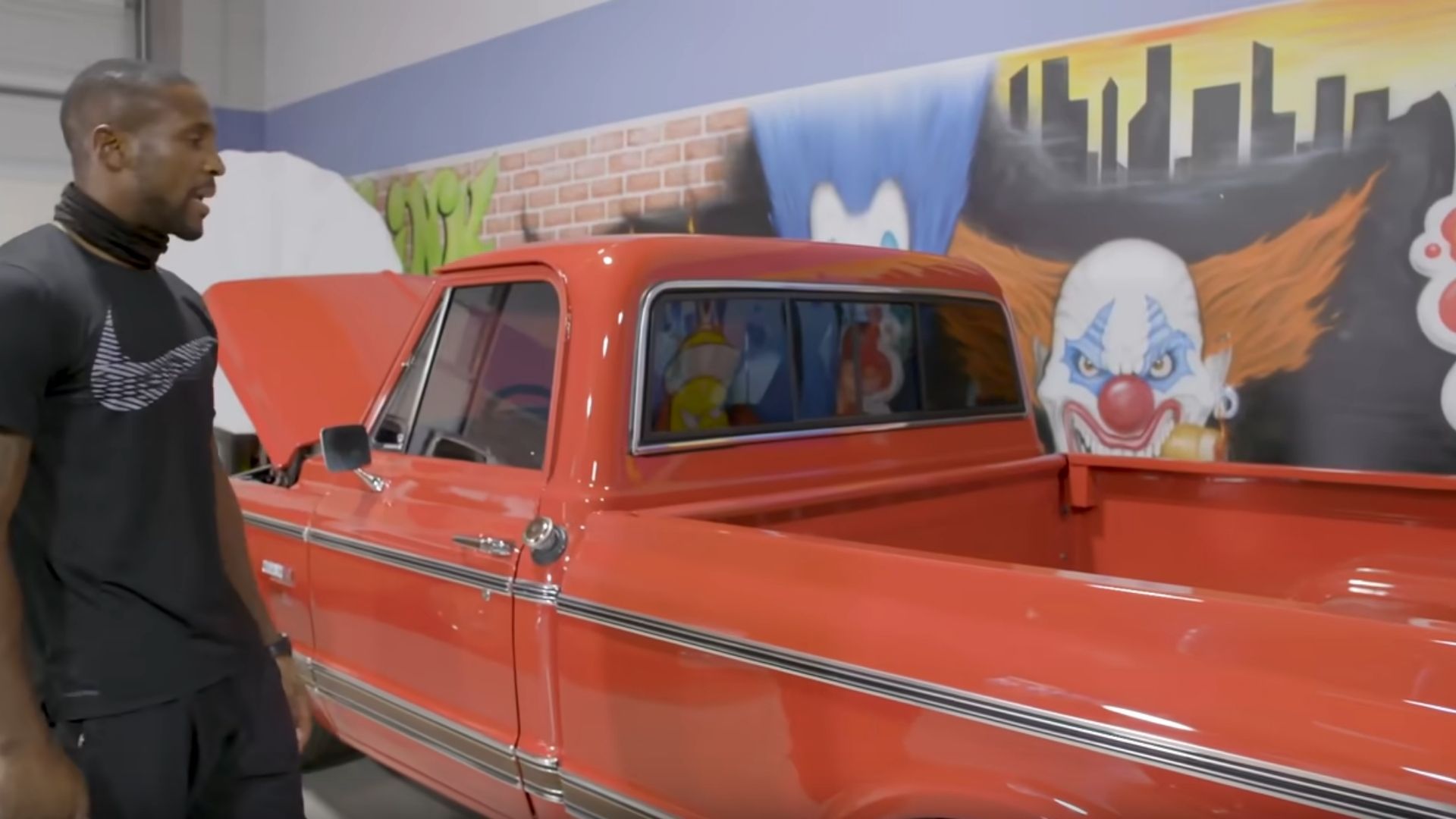 One of Peterson's classic trucks, "Gramps" has been lowered, plus it rides on bigger wheels, but other than that it's been kept largely factory spec.
1972 Chevrolet C10 Cheyenne
Obviously, Peterson really likes these old trucks since he has two successive model years. This one, "Pokie," has been painted to look like it sat outside for a long time. It also has a new 454 Big Block V8 and some other mods.
BMW 650i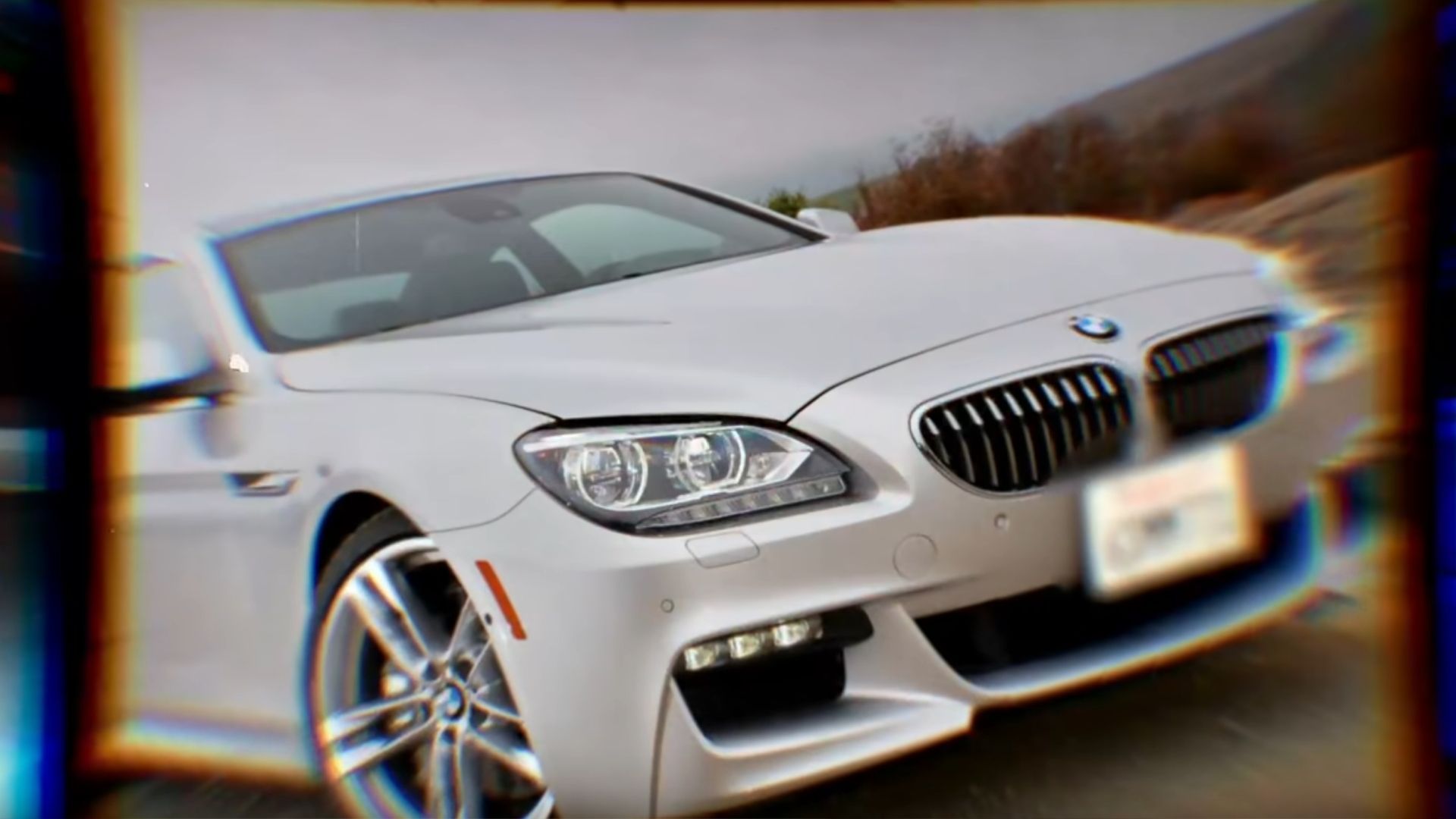 We can praise Peterson for being practical, but his second car purchase was a little more extravagant. He bought a BMW 650i for his then-girlfriend who's now his wife. We can't endorse a move like that as a good courtship practice, but it seems to have worked out for him.
You can see Peterson's entire car collection in the video accompanying this article and hear him describe them in his own words.