That's wonderful news!
---
A 1963 Aston Martin DB5 originally used in the filming of the James Bond film Goldfinger has reportedly been found. As we reported before, Chassis No. DP/216/1 was being stored at the Boca Raton Airport in Florida inside a secured hangar when thieves broke in and stole it in June of 1997. The only thing left were tire tracks from the classic British car being dragged, presumably to a wrecker, although some have theorized it was loaded onto a cargo plane.
Check out Daniel Craig's secretive car collection here.
While some believed the car was kept in the United States, others firmly believed it was taken overseas, leading to a worldwide hunt. Now, investigators believe they've located it in the Middle East. Where exactly it's being kept hasn't been divulged by Art Recovery International, a group which has tracked down countless stolen items. The only clue is that a witness saw the movie car in a "private setting" and that Dubai, Saudi Arabia, Kuwait, and Bahrain are "particular areas of interest."
What makes this Aston Martin a standout even among the few of its peers on the planet is the fact this one is the "gadget car" used in filming Goldfinger. Among the many interesting features installed for the movie are pop-out machine guns, tire shredders, smokescreen funnels, as well as water/oil sprayers. That makes the movie car ultra-cool and ultra-distinct and worthy of being driven by 007.
Reportedly, someone has been able to verify the serial number on the '63 Aston Martin DB5 is a match for the missing car. It's estimated the classic is now worth over $25 million. Christopher Marinello, chief executive of Art Recovery International is optimistic the movie car will be recovered soon.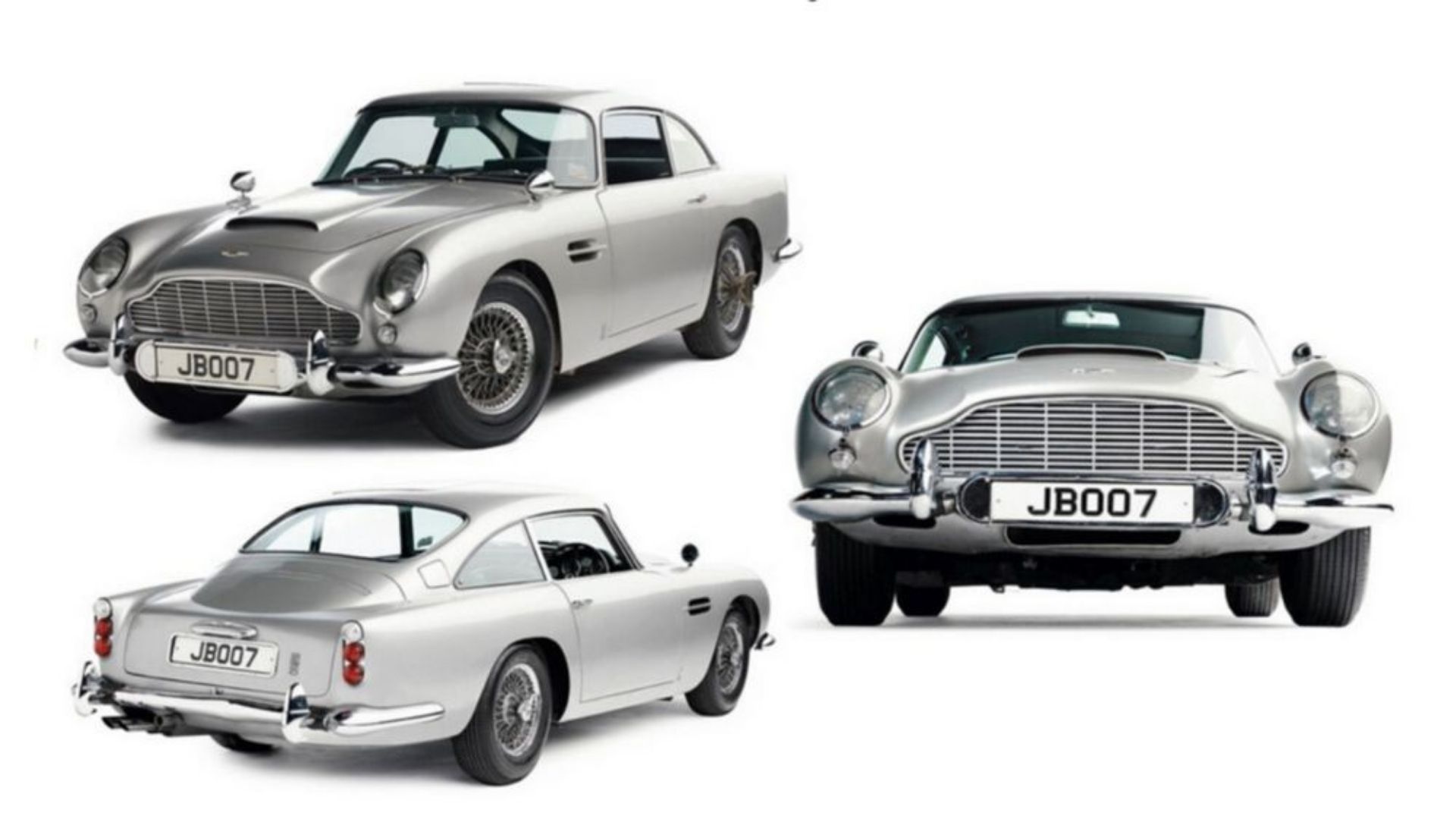 "I'm hopeful that the possessor will come forward voluntarily before I have to make an announcement," Marinello told The Telegraph in an interview. "It's my policy to give possessors of stolen and looted objects every opportunity to do the right thing. I don't believe the current possessor knew the car was stolen when he or she acquired it. Now they do know, I think they should make every effort to have a discreet confidential discussion about how we clear the title to this iconic vehicle."
Anthony Pugliese, an American businessman and car collector, was the owner of the James Bond Aston Martin DB5 when it was stolen. Some accused him of paying to have it stolen as part of an insurance scam, going so far as saying it was dropped into the Atlantic Ocean from a plane so it would never be found. Pugliese has denied those allegations, saying he could have easily sold the classic movie car instead of collecting the insurance money.
Pugliese bought the car for $275,000 at a Sotheby's New York auction back in 1986. After it was stolen, the insurance company paid a whopping $4.2 million and is offering a $100,000 reward for information leading to the safe return of the Aston Martin. Considering its value today, the insurance company might make off like a bandit when all is said and done.
Theories about where the Goldfinger 1963 Aston Martin DB5 driven by Sean Connery when he played James Bond went have run the range. Some believe an ultra-rich person paid to have it stolen and has it sitting in a private collection in his house, just like a real-life Bond villain. Others think it's been sold on the black market, although you can't really hide a car like this.
Source: The Telegraph