Be on the lookout for this distinct ride…
---
Trailer theft is one of those things most people don't think much about, until it happens to them. What's worse is when you have something far more valuable inside the trailer and it's taken as well. That's the situation Ekins Garage in West Jordan, Utah was facing when someone stole a trailer with a 1950s Dodge truck inside sometime in the night on December 21. Thankfully, someone spotted the trailer on December 26. It was recovered with everything still inside, making for a true Christmas miracle.
Learn about the UK's move toward eliminating private car ownership here.
According to the restoration and customization shop, only minimal damage was done to the trailer and truck. Ekins had been working on the customer's truck for 2 years, making it more like a labor or love than just another job. The Dodge was loaded into the trailer so it would be ready to be delivered to the customer the next day.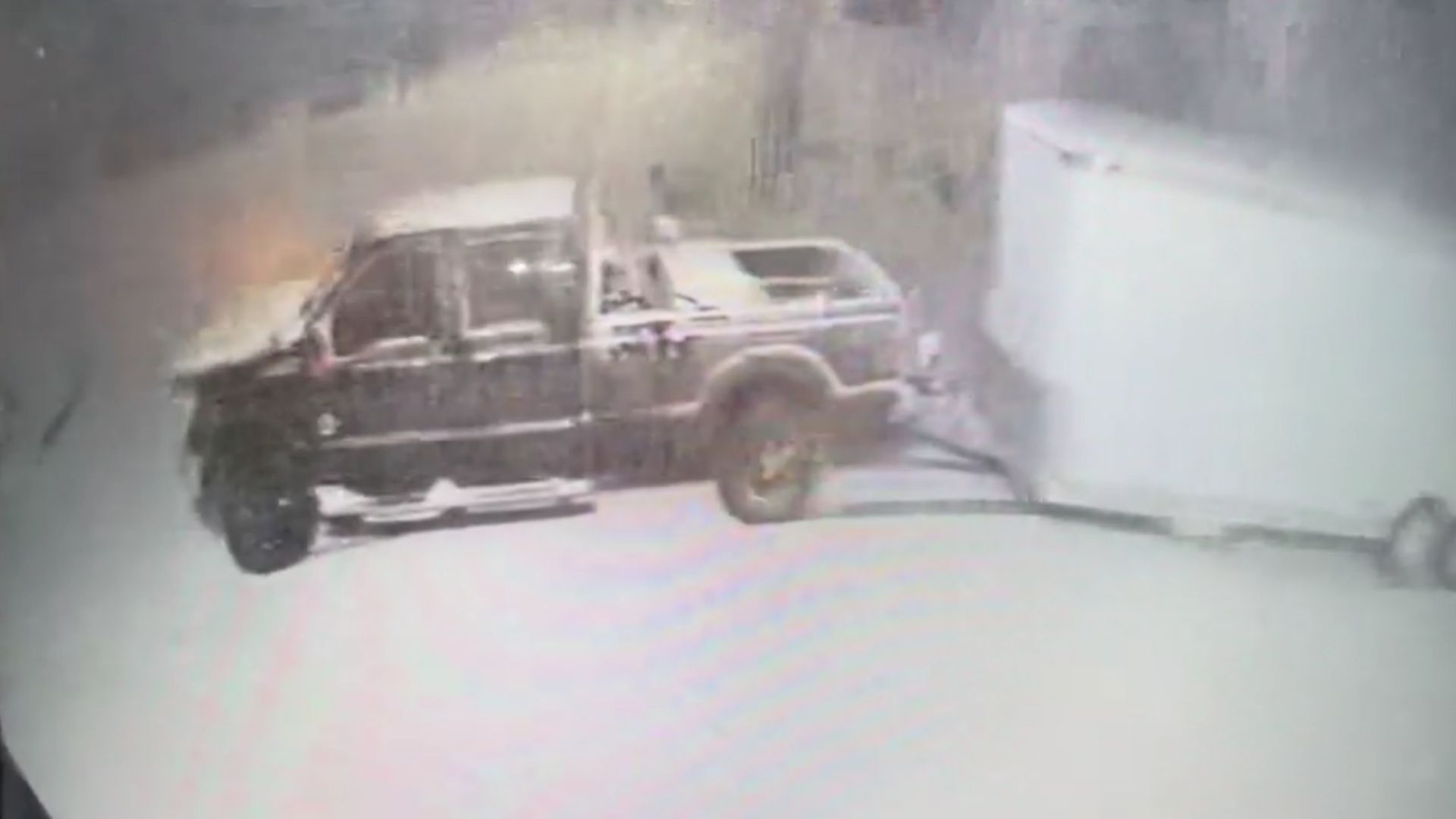 Surveillance video posted by Ekins Garage shows a black four-door Ford Super Duty towing the trailer out of the business' parking lot. Since it was snowing at the time, it's hard to see all the details, but it appears there's an auxiliary fuel tank in the payload and there are tube steps flanking the cab.
Ekins says there were three locks on the trailer, but the thieves were able to get through those and hook up the trailer to their truck in about 10 minutes. Unfortunately, professional thieves know how to get past such things, which is why it's not a bad idea to consider a trailer alarm and multiple GPS trackers.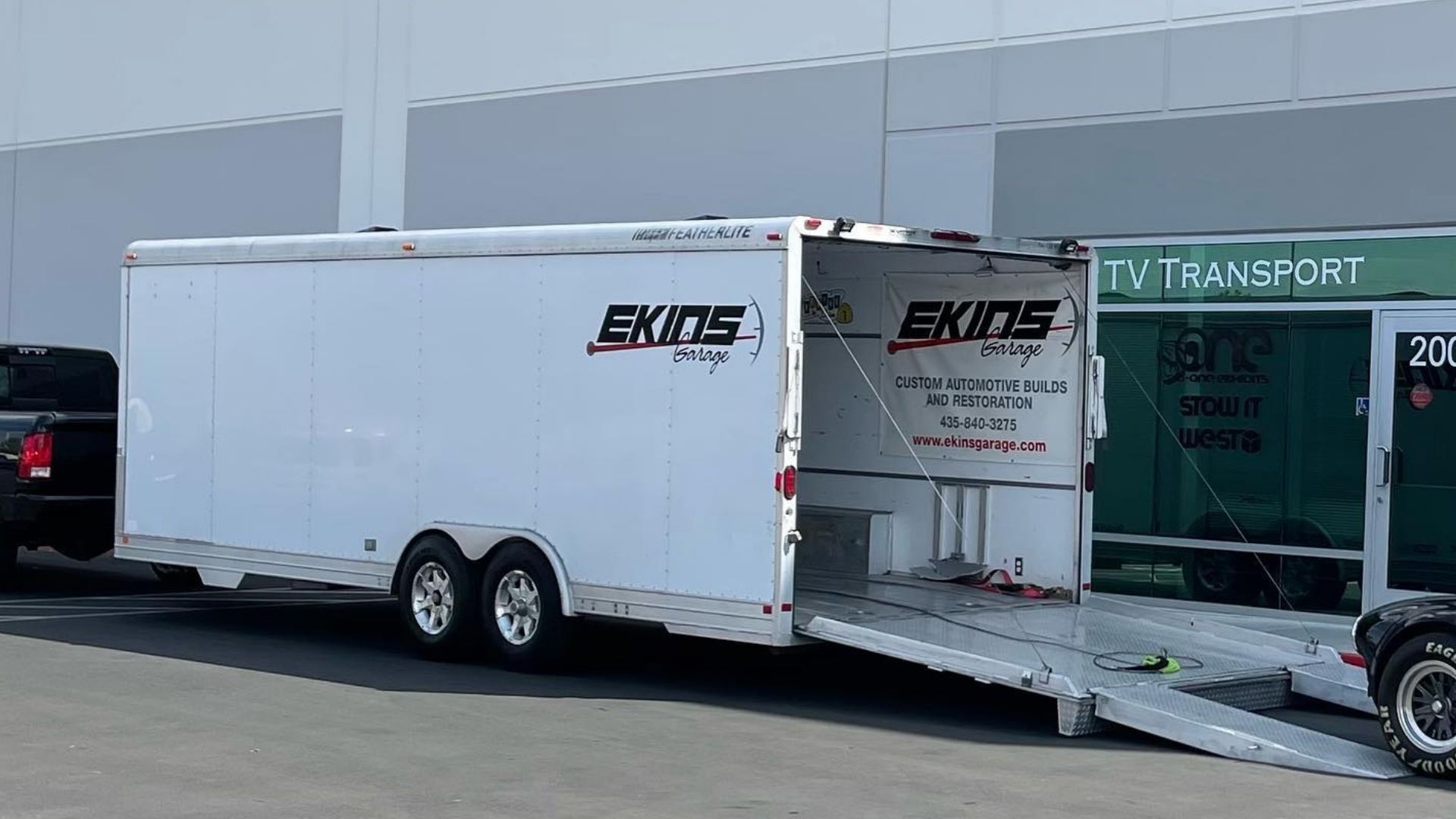 Nothing has been said about the suspects in the theft, so we're guessing they haven't been caught. Since these people target anyone's car, stealing even family heirlooms which can't really be replaced, we sincerely hope they are caught and prosecuted to the fullest extent of the law. This trend of car thefts gone wild all over the nation (and really all over the world) needs to end now.
Source: Fox13