The Arsenal forward certainly has enough cash to buy whatever he wants.
---
When you're a superstar footballer (soccer player for all our North American readers) in the British Premier League, you get showered with all kinds of cash. Suddenly items which are far out of reach for the average person become quite affordable. Nothing makes that so evident as the opulent supercar collection Arsenal forward and captain Pierre-Emerick Aubameyang has amassed.
We don't know anything about football (soccer) since we're a car site. But we do know when someone has collected well over a $3 million in vehicles, which Aubameyang obviously has done. Of course, he recently signed a new contract with Arsenal, so he's not hurting financially at all.
Ferrari LaFerrari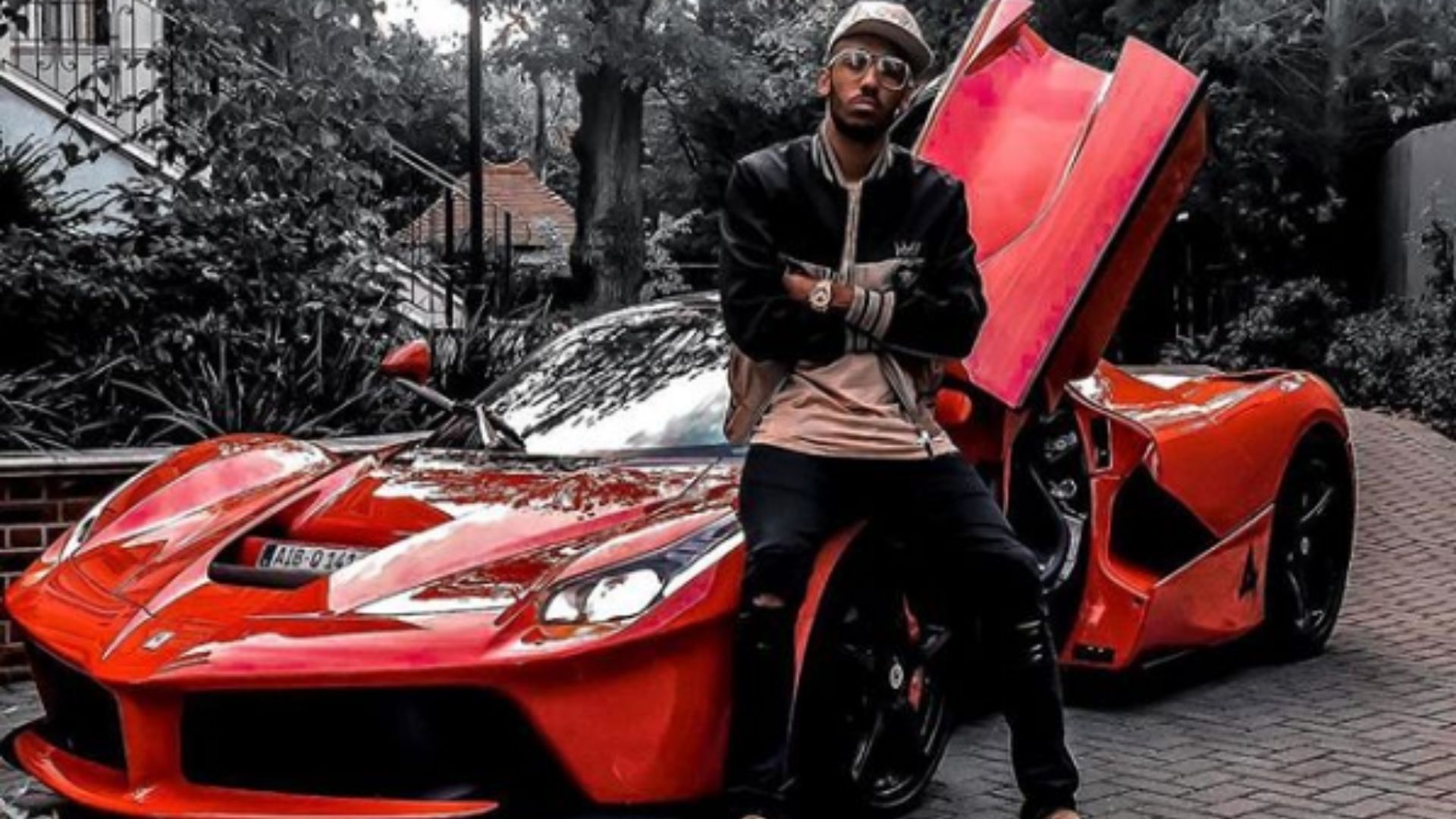 Owning one of the most desirable modern Ferrarisis a big deal, so when Aubameyang revealed his LaFerrarion Instagram the post just exploded with likes and comments. Wearing the proper Rosso Corsa or red everyone loves to see on Ferraris, people were angry when he had this car wrapped in a pearlescent chrome, so that was a controversial move to say the least. People get emotional about LaFerraris, which had a production run capped at 499 for the global market. Many accused Aubameyang of ruining his, even though a wrap can easily be removed without damaging the original paint, which is the whole point of the car. Anyway, the rarity of these LaFerraris has helped the value appreciate considerably with no sign of that stopping anytime soon.
Lamborghini Urus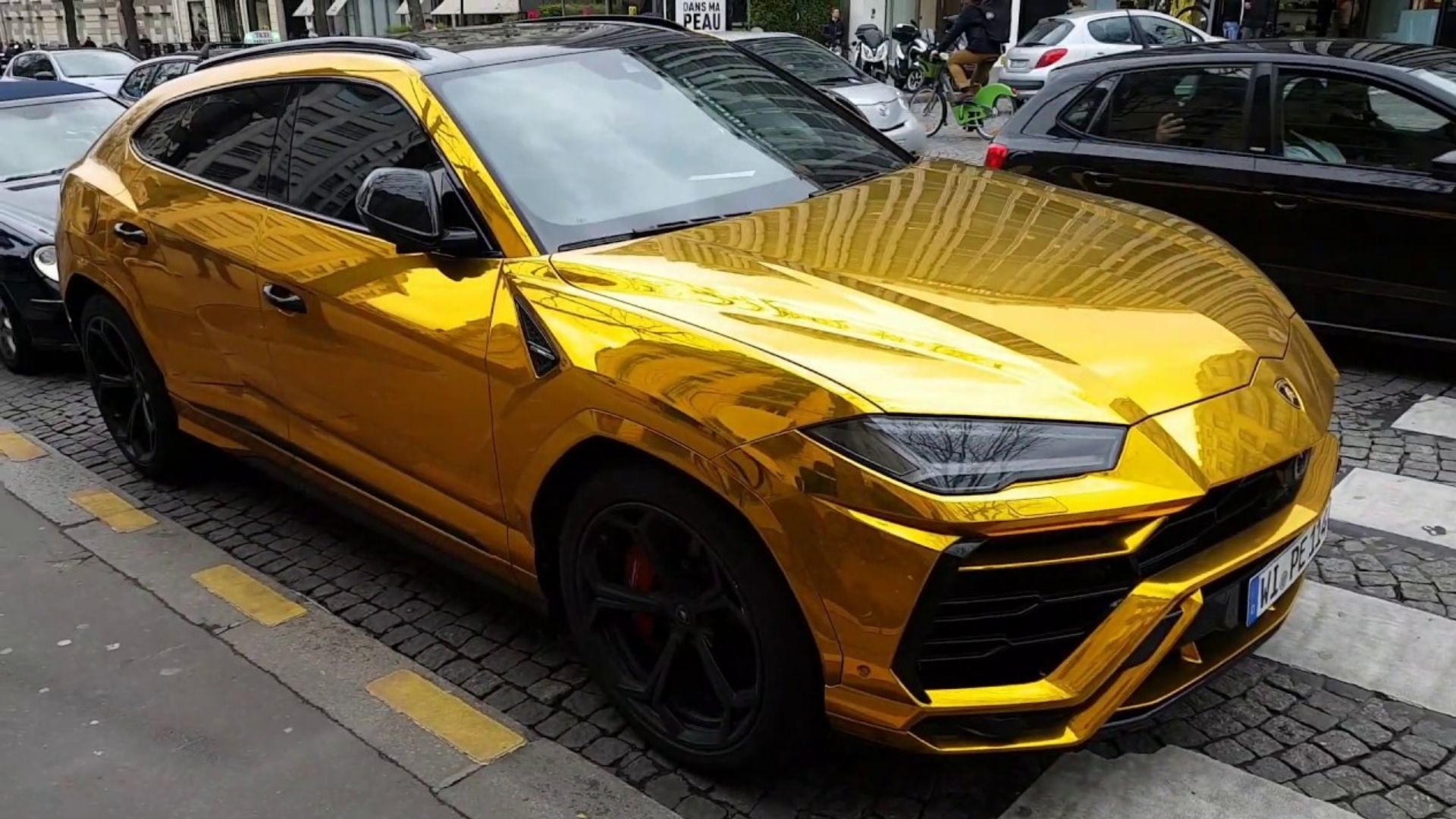 One of his gold-wrapped vehicles, the Lamborghini Urus is a 641-horsepower super SUV. With a starting price in the US of over $200,000 they are definitely playthings for the rich. Anyone can tell these are Lambos because of the aggressive, angular aesthetics which have become the staple for the raging Italian bull's car lineup for a few decades. That kind of brashness obviously suits Aubameyang quite well indeed, which might be why he has a second Urus in his collection.
Range Rover Sport Masonry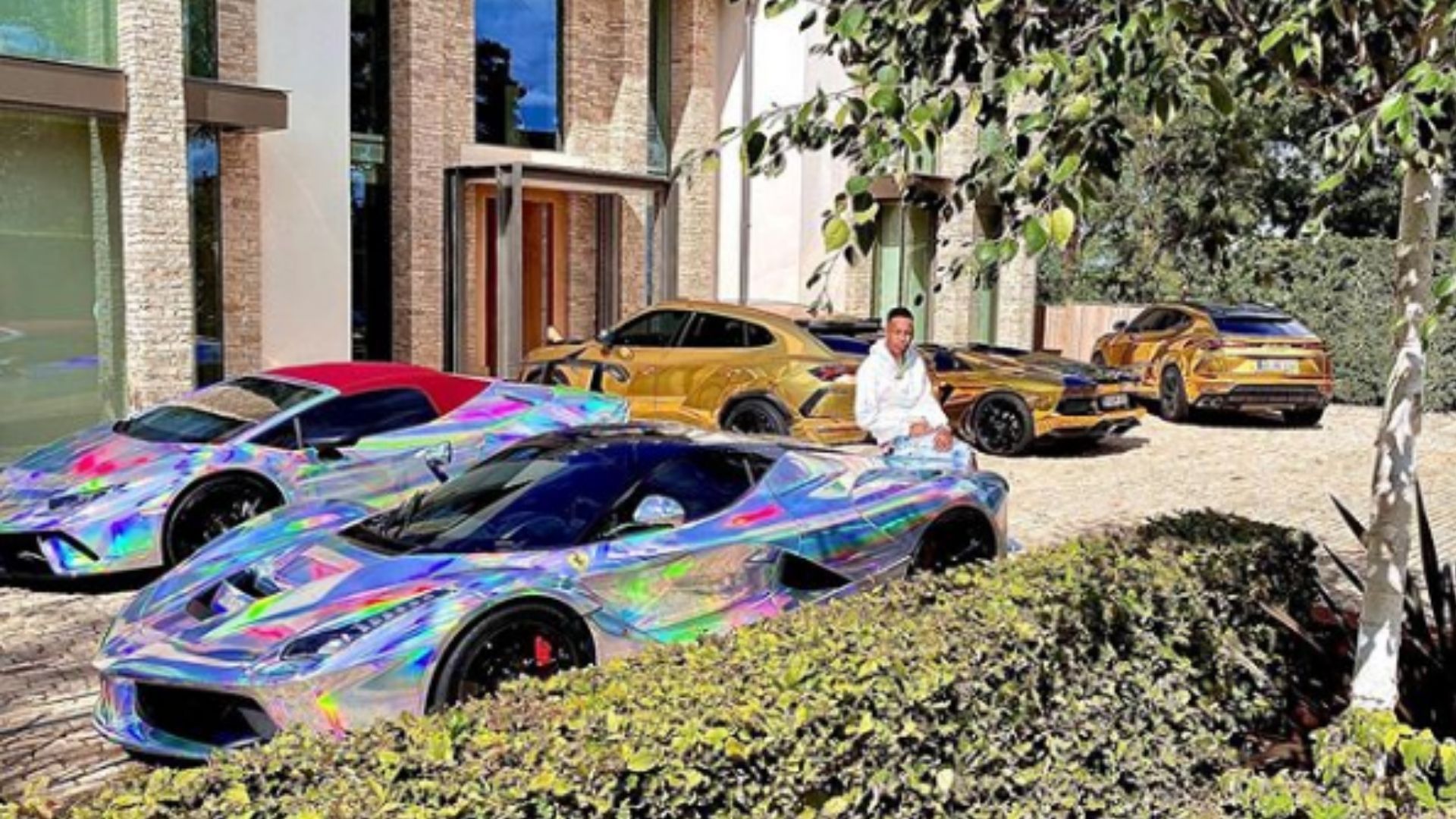 Another of the gold-wrapped vehicles in Aubameyang's collection, this is a modified version of the already impressive luxury SUV. Among the improvements Masonry makes are exclusive details like a carbon-fiber front spoiler, doors, and rear apron. Unique wheels and an even more luxurious cabin come with the much higher price tag, which we think Aubameyang can handle no problem.
Lamborghini Aventador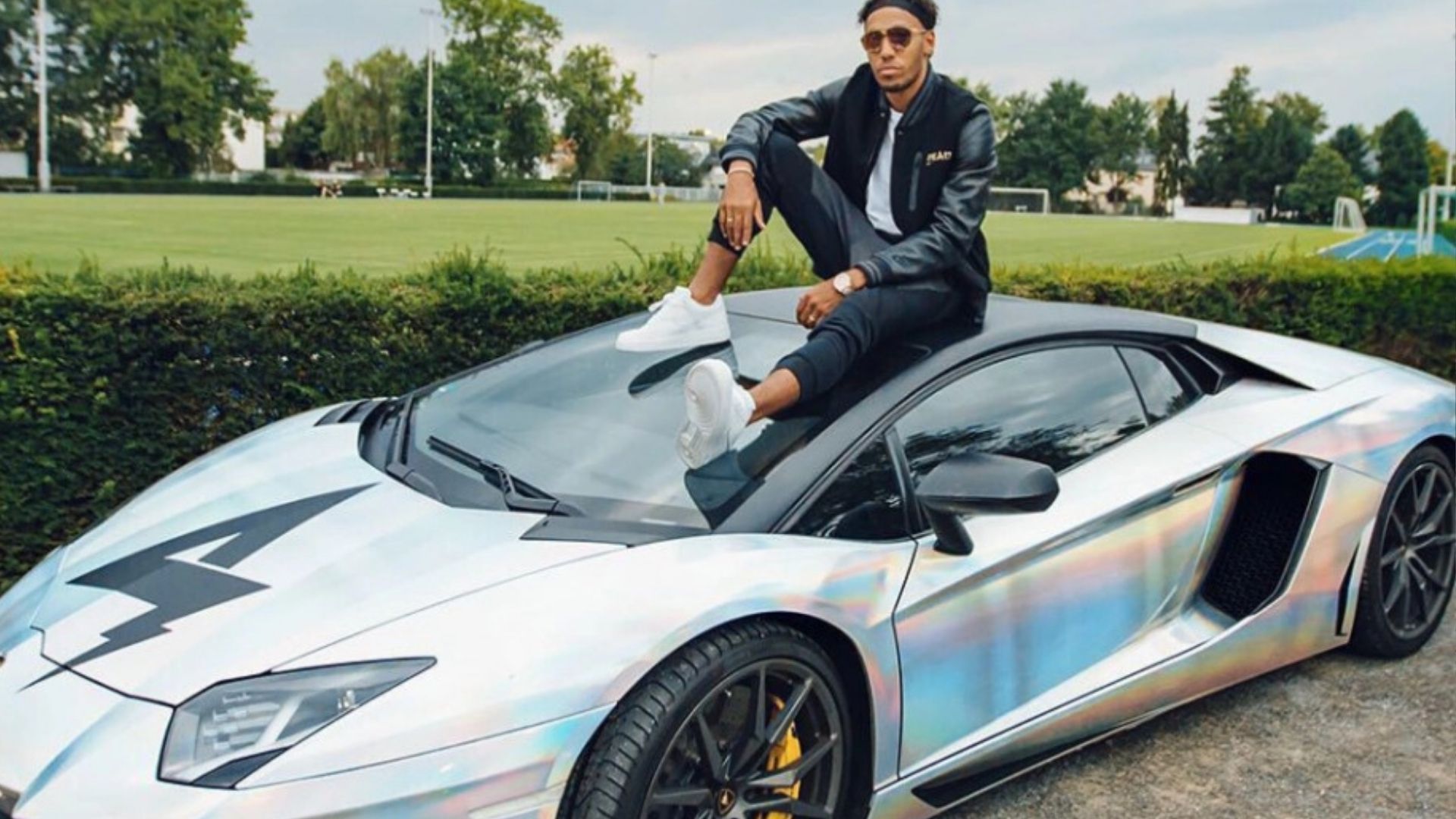 In stock form, an Aventadoris a real head-turning supercar. But it wasn't enough for Aubameyang, who had a pearlescent chrome wrap professionally applied. Before that, he had golf and silver wraps applied to the same car, so obviously he likes to change things up.
Lamborghini Huracan Spyder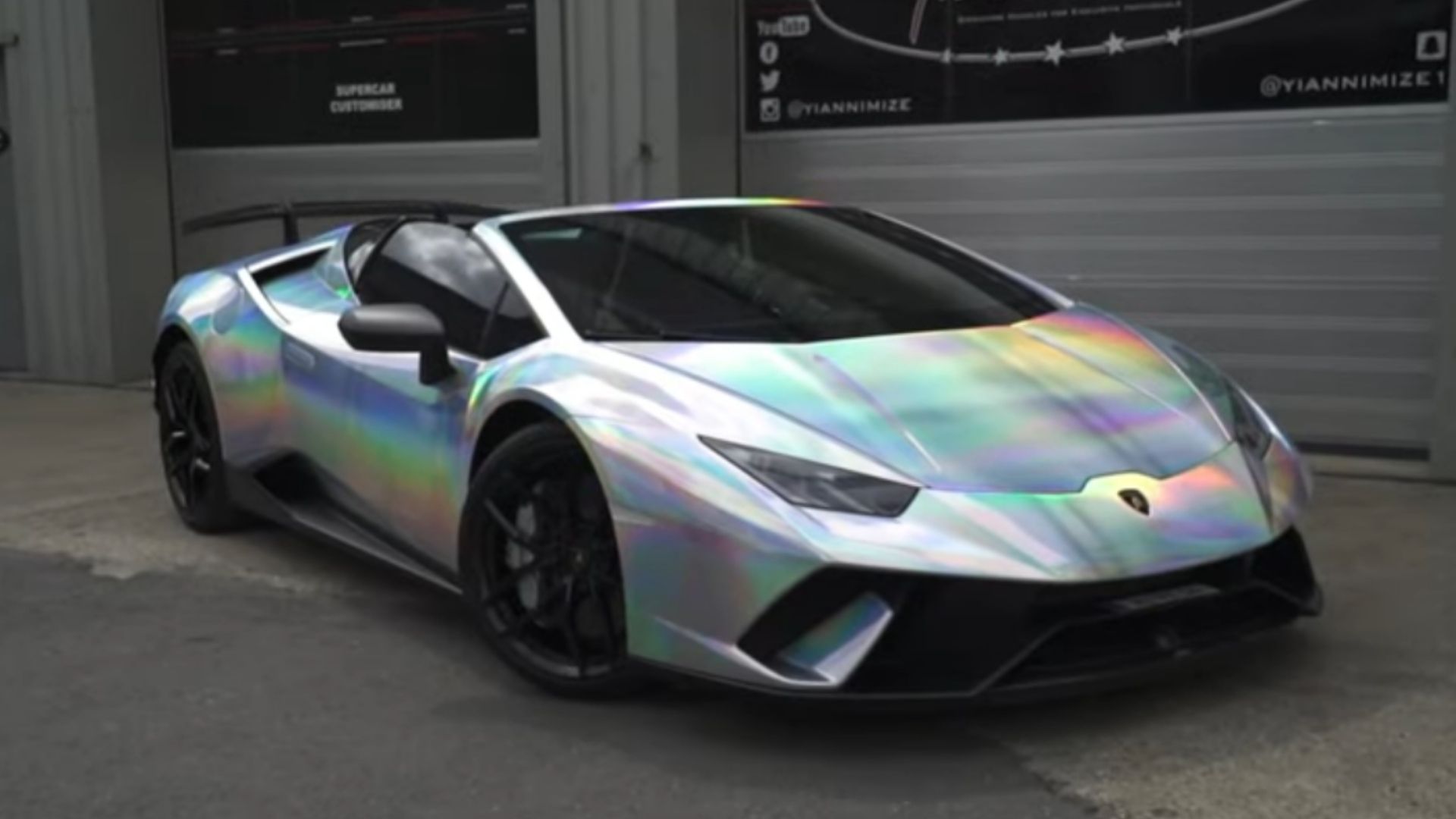 Sporting a red convertible roof that really sticks out, this Lamborghini Huracan Spyder is another of Aubameyang's pearlescent chrome wrapped supercars. It has a snarling V10 engine as well as a chassis made of carbon fiber and aluminum, so it's surprisingly lightweight. Plus, the cabin is more comfortable than you might suspect, making the Huracan Spyder a viable option for daily driving.
Bentley Bentayga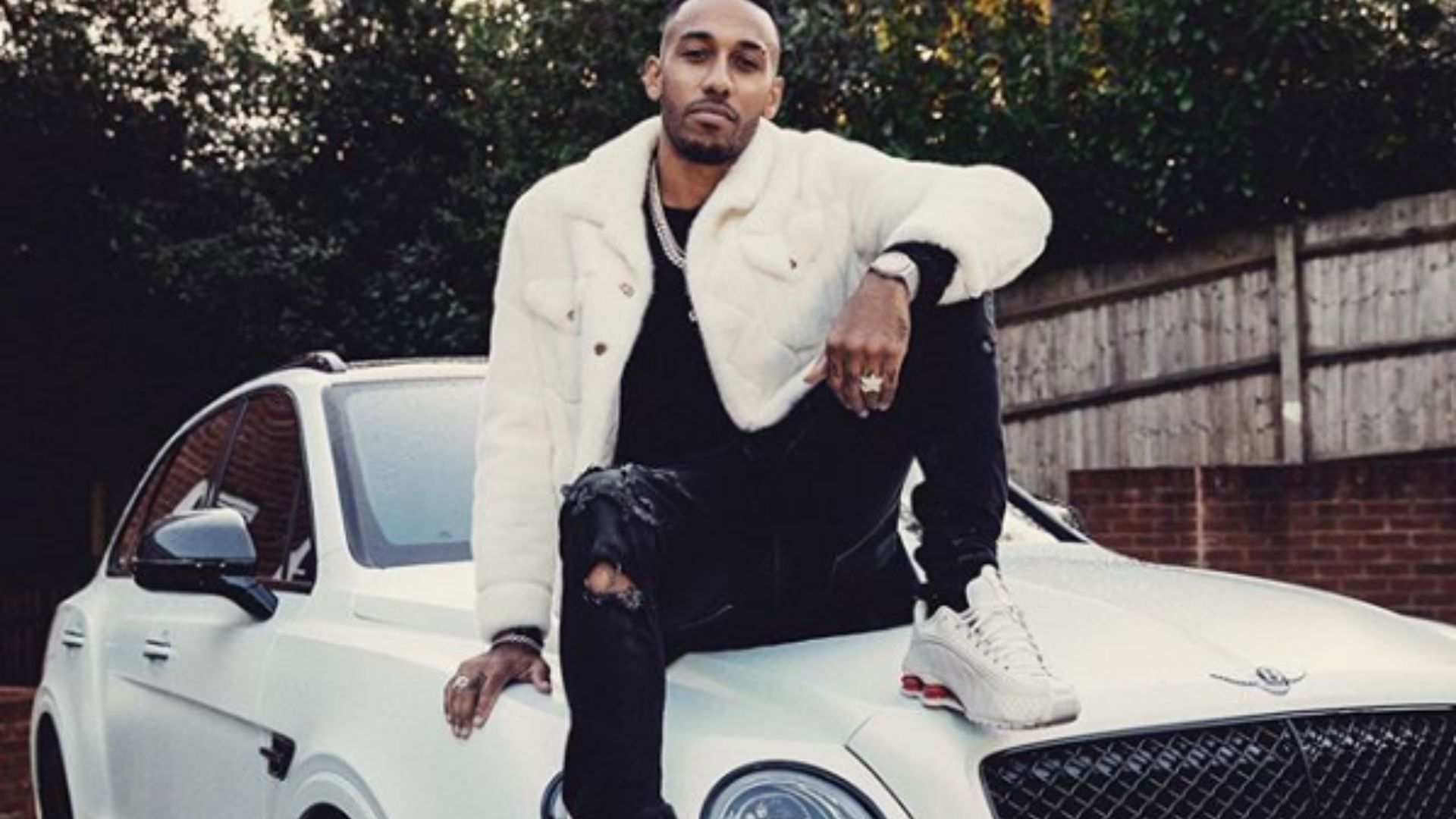 With a price that starts well into the six digits, the Bentayga is the SUV you buy when just a regular crossover is too plain and boring. Aubameyang owns a white once with black trim, which he showed off on Instagram a while ago. You might cringe that he's sitting on the hood of the luxury sport utility, has one foot on the vehicle, and is resting a hand with a ring on the paint, but he doesn't seem to have a care in the world.
Ferrari 458 Italia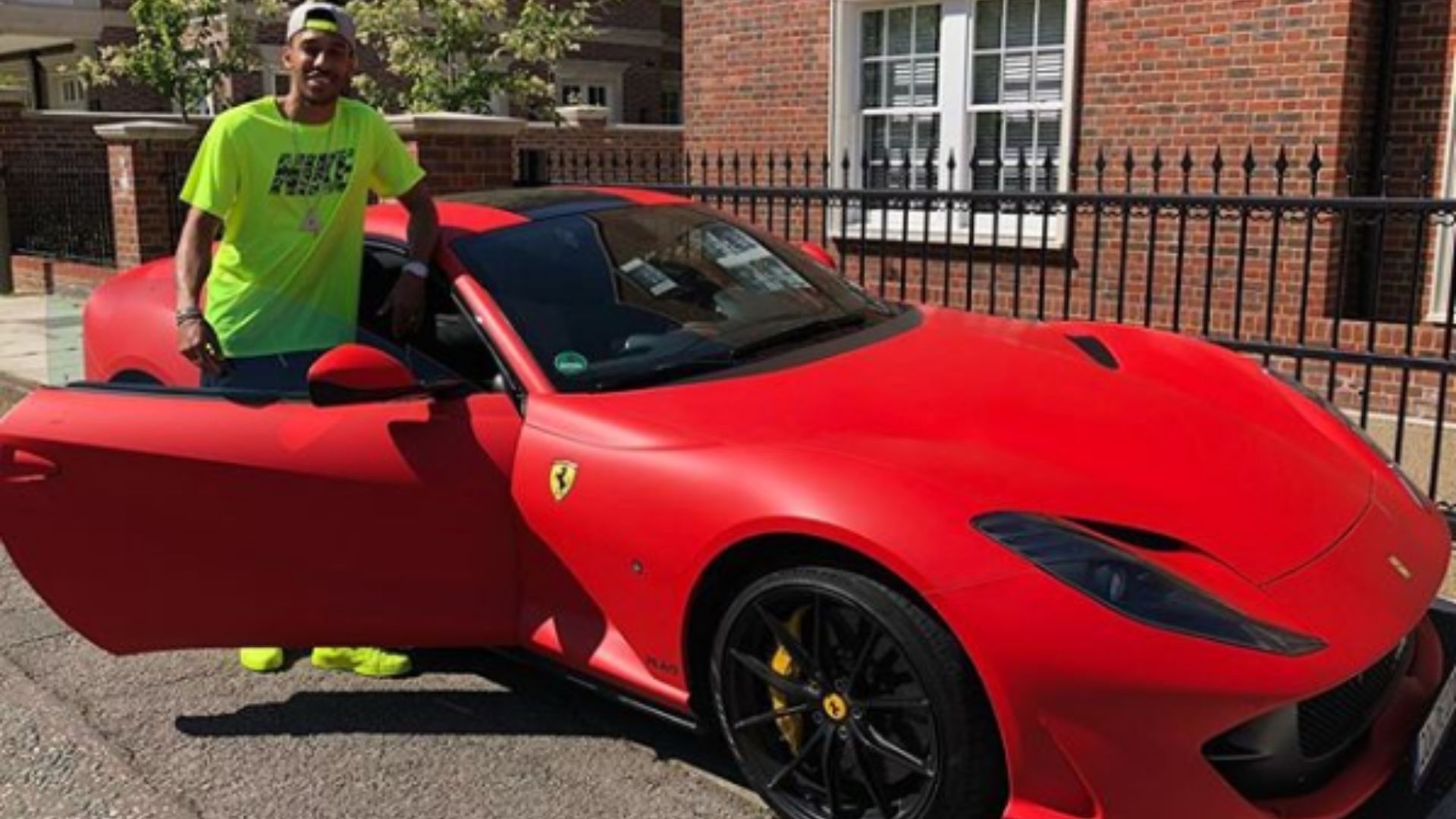 Instead of changing the color of this notable Ferrari, Aubameyang decided to give the Rosso Corsa a matte finish. Not everyone's a fan of such a sexy, curvaceous car not glistening in the sun, but plenty of people have complimented the looks of this, which also sports black wheels and darkened headlight lenses while retaining the Scuderia Ferrari shields on the front fenders.