With few miles, this LaFerrari Aperta is a hot ride.
---
The world was set on fire when Ferrari unveiled the LaFerrari. That same excitement carried over when this 2017 Ferrari LaFerrari Aperta was made, one of only 210 to reach eager collectors. Now thanks to RM Online Auctions, you have the chance to bid on this ultra-exclusive Italian masterpiece. It's part of the Palm Beach Auction, which is being run online only from March 20-27.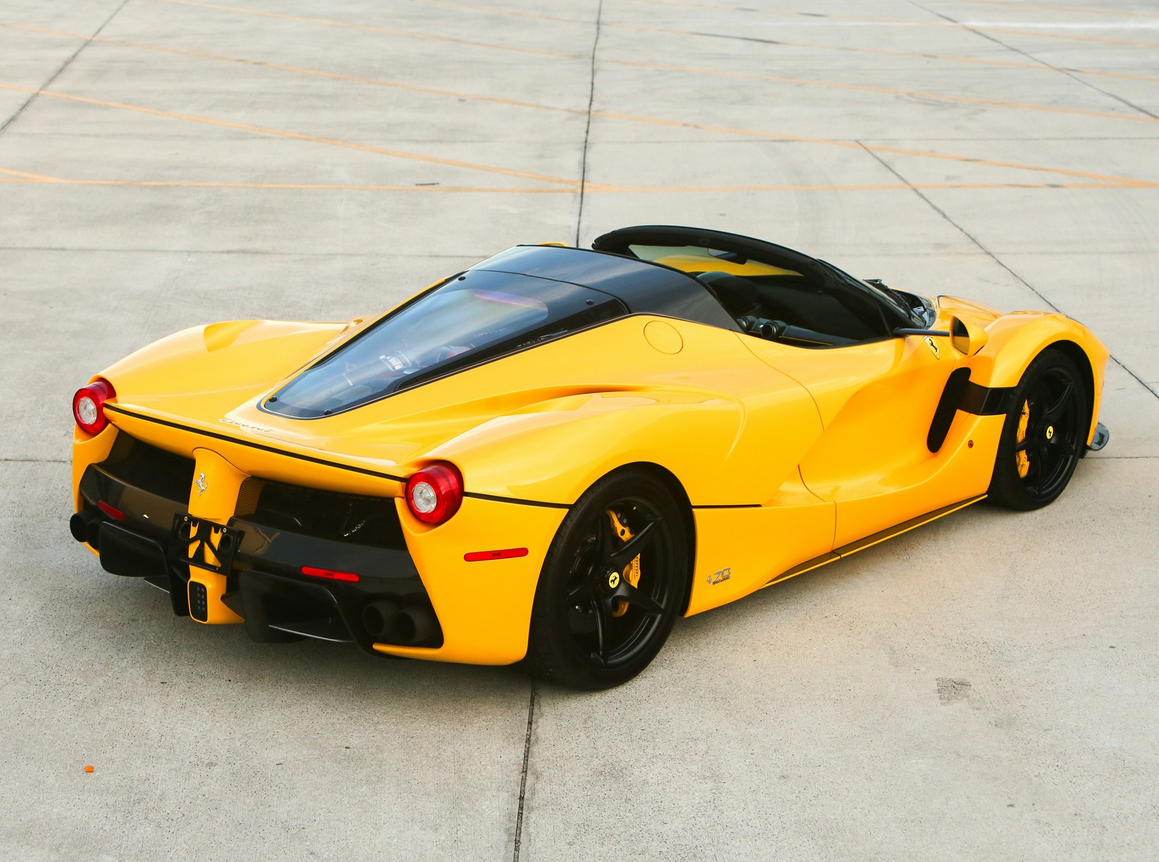 When you see a LaFerrari Aperta in person, it's undeniable how progressive the design is. Strong, flowing lines and the characteristic restraint separate this Ferrari from those who would try unsuccessfully to imitate the look. Accentuating and even flaunting that is the optional Giallo Triplo Strato in Ferrari Extracampionario paint, a vibrant yellow with triple layers to create a hinted pearlescent effect which absolutely demands attention and mesmerizes the eye.
Just as impressive is how Ferrari was able to slide a big 6.2-liter V12 engine as well as a 120 kW electric motor under that svelte body. This supercar helped change how people thought of gasoline-electric hybrids. The fact output tops out at 950 bhp is enough to make a believer out of anyone.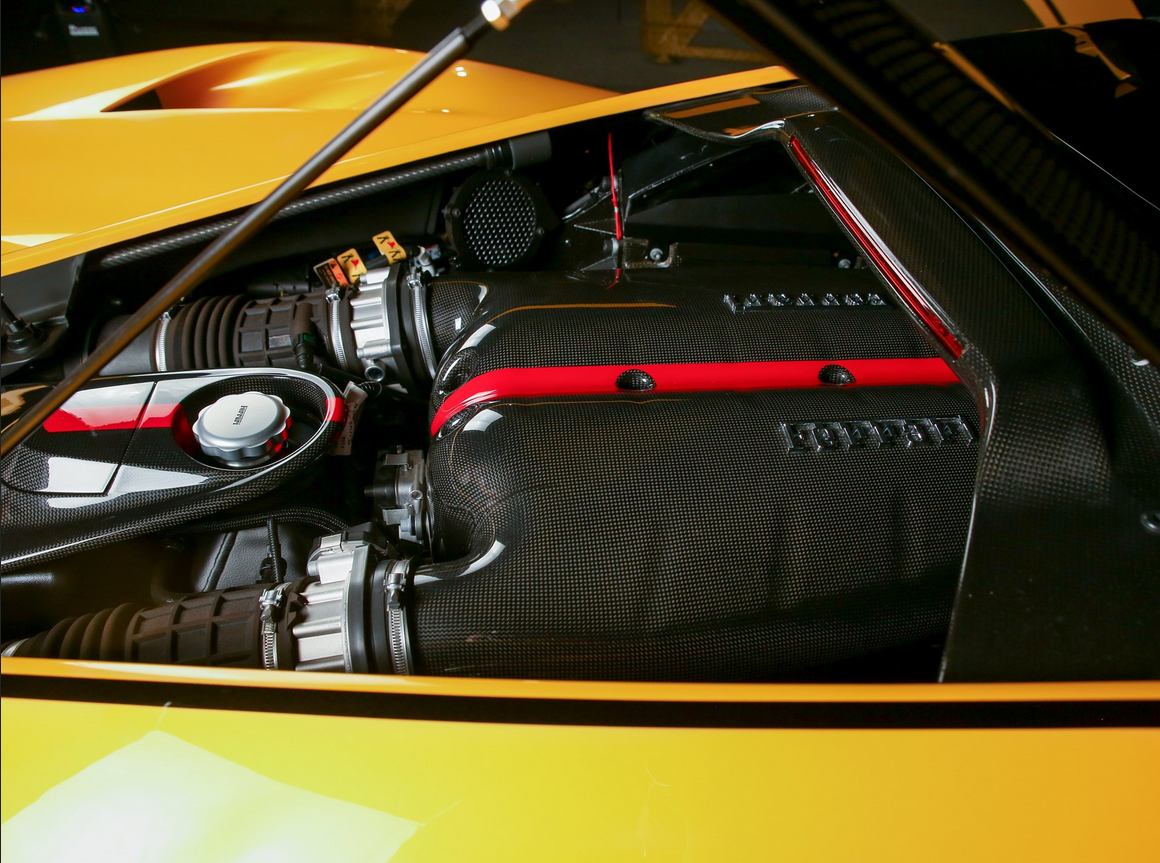 Highlighting the black interior are yellow accents to complement that extraordinary body. Carbon-fiber trim for the exterior, yellow brake calipers, racing stripe, sport exhaust pipes, large seat cushions, and a suspension lift are among the factory items added to this immaculate ride. The seller says a mere 175 miles have been accumulated on the odometer.
To even have a chance of buying an Aperta from the factory, collectors had to already own a LaFerrari, adding to the exclusivity of this open-top supercar. This particular one was delivered to an American collector, and now it could be heading to your garage.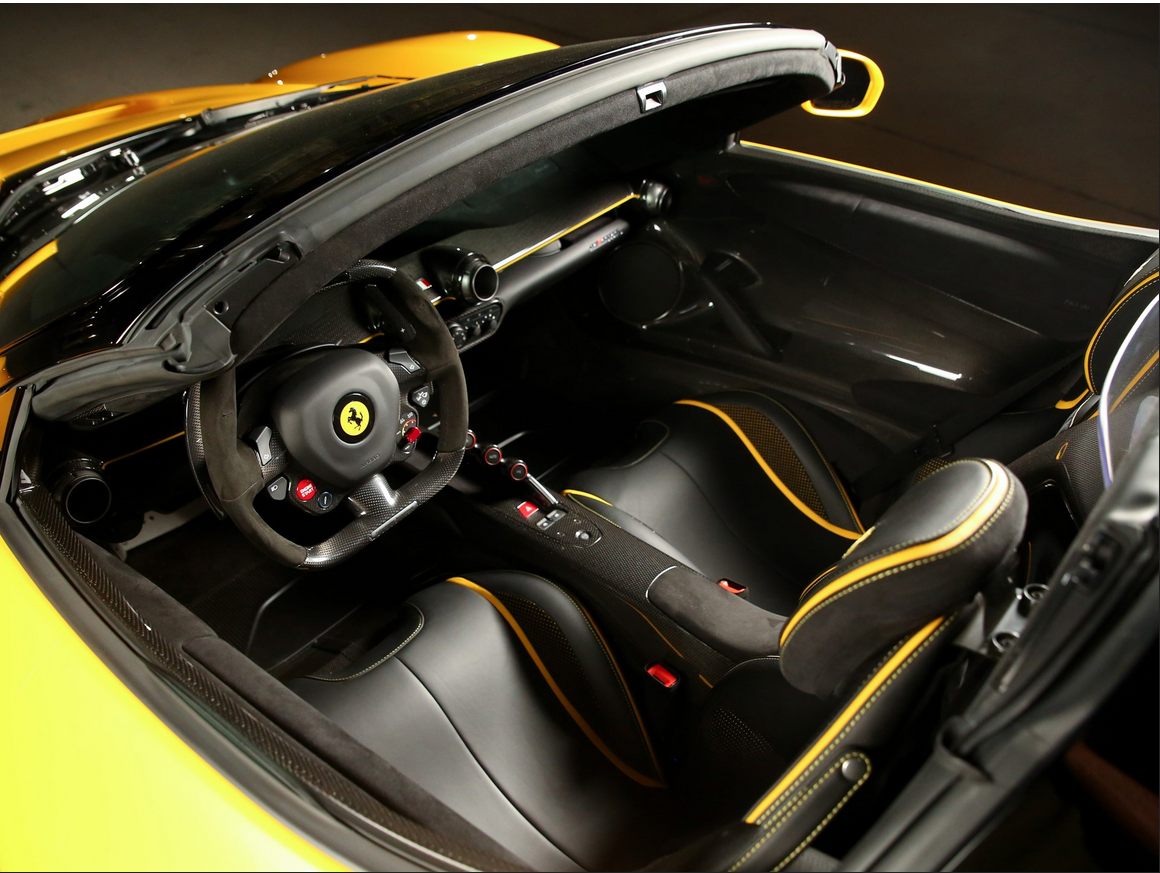 If interested, you'll need to register for bidding and be online for the auction. Also, you can see what other cars are included in the Palm Beach Auction here.
More Cool Cars