A history lesson in Porsche 911 collectibility.
---
The 930 Porsche 911 Turbo is one of the most iconic 911s ever made with its wide-body looks and whale-tail spoiler, but back in the day, if you didn't want the extreme performance to go along with this styling, Porsche offered the "Turbo-look" M491 option package. This feature made the standard 911 Carrera 3.2 look identical to the 930, and this particular 1988 Porsche 911 being sold through Motorgroup Auto Gallery is special for a couple reasons.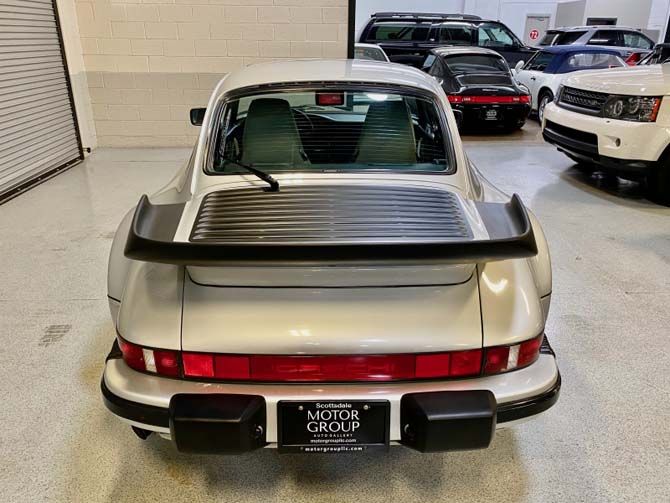 For starters, Porsche only made 123 M491 cars in the 911 Carrera 3.2's final model year, and of these, just 37 were produced for the U.S. market. Not only did the Turbo-look add the wide rear haunches and massive spoiler, it also upgraded the Carrera 3.2 to the suspension and brake setup from the 911 Turbo. All that's really missing from the M491 is the Turbo's 292 horsepower turbocharged flat-six, but the Carrera 3.2 still has plenty of pep with its 217-horsepower, 3.2-liter flat-six.
And to make this rare Porsche 911 even more valuable to collectors, this particular example has just under 7,500 actual miles on it! It has been properly stored since 1994, and to make it roadworthy, the 911 was recently serviced and given a brand new set of Pirelli tires. This Turbo-look 911 Carrera 3.2 is 100 percent original right down to the factory books and tool kit, and it will make a great addition to any classic car collection.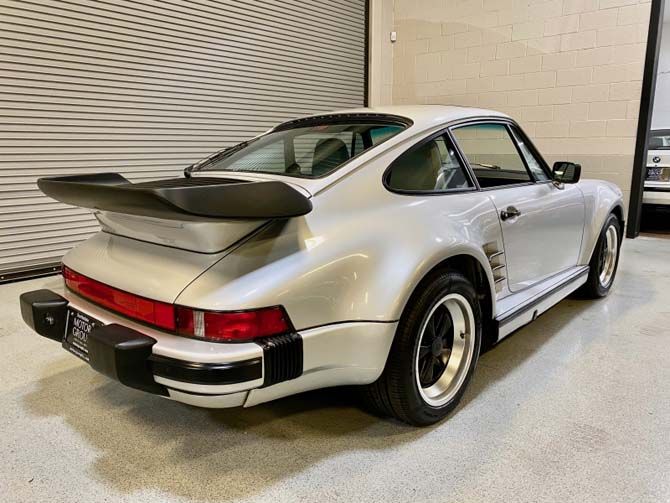 The M491 wide-body 911 might not have the high-performance capabilities of the 930, but due to its limited production, these cars are worth a lot more. Combining its low miles and even lower production, Motorgroup Auto Gallery has this ultra-rare 1988 Porsche 911 listed for $295,000.