It doesn't get more epic 80s than this slice of red-blooded American advertising.
---
Below is a commercial which will take certain people back, although Ford fans might want to either sit this one out or maybe grow up a little bit. That's right, we have a bona fide 80s Camaro commercial. It's actually for the super-hot IROC-Z, a muscle car that was cooler than feathered bangs and all-white Pony sneakers. After watching it, you might find yourself listening to Duran-Duran or Twisted Sister for a few hours while wishing you had some Aqua Net on hand instead of so much toilet paper.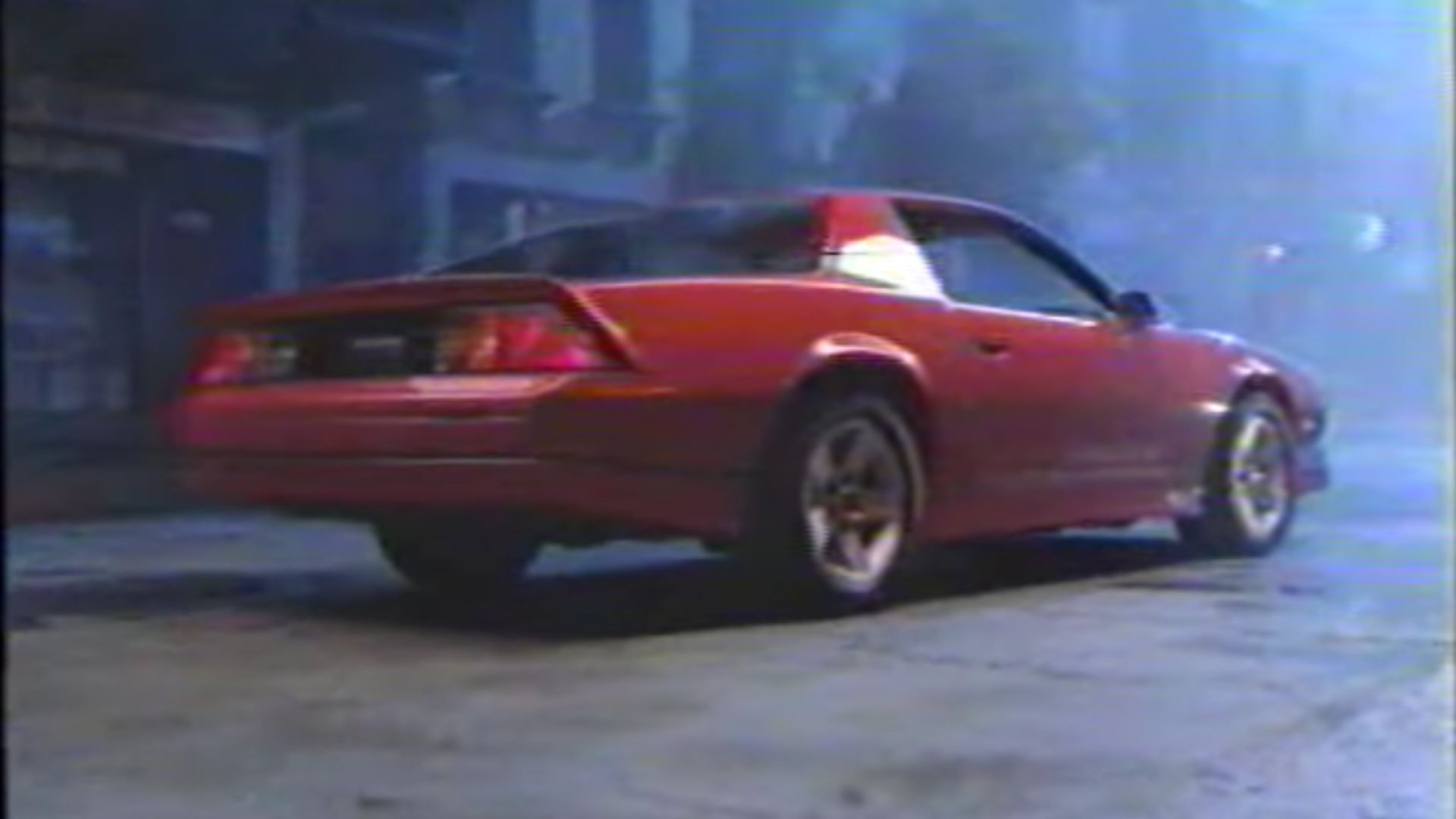 In the early 1980s people who hated masculinity declared with glee that American muscle was dead. It wasn't really dead, it was just hibernating for a really long time. Thankfully that declaration turned out to be a jerk thing to say and Chevrolet helped prove that by launching the Camaro IROC-Z.
The whole point of naming the car after the International Race of Champions was to give the new range-topping Camaro model an image tied to Chevrolet's racing exploits. It replaced the Z28, a model that before and after had been popular but had lost its luster (thank you, efficiency and emissions standards).
From 1985 through 1990 the IROC-Z was the top dog in the Chevy Camaro lineup. And you can glean from this commercial that if you drove one your hand would perpetually be at the 11 and 1 positions on the steering wheel while women with enormous hairdos and excessive eyeliner would stare as if you were a juicy stake. The fact you would park on foggy streets at night in front of the Jazz Café certainly helped, naturally.
In all seriousness, there was a lot to be excited about with the rebirth of American muscle cars, particularly the IROC-Z. While the 215-horsepower and 275 lb.-ft. of torque squeezed out of the 305ci V8 is laughable by today's standards, it was exciting for consumers who'd been subjected to some pretty ho-hum cars for years. Plus, the IROC-Z came with styling flairs like a deeper chin spoiler and ground effects, plus non-functional hood louvres.
If nothing else, the Chevy Camaro IROC-Z helped prove that if automakers churned out some hot muscle cars there was a hungry market for them. There's no telling where we'd be today if American brands have completely given up on muscle back in the 80s.