The highest performing Camaro at the time, this example is all-original down to the tires with just 3,134 actual miles.
---
For the 1985 model year, General Motors introduced their highest performing Camaro yet, the IROC-Z. Even on its sales brochure, the car was called the "Ultimate Z28" and "one very serious contender for the title of World's Best Sports Coupe". While the Camaro model didn't change much in regards to styling except for a minor facelift, it was apparent that GM was armed and ready to play in the high-performance market with this new model. This is an immaculate example of a 1985 Chevrolet Camaro Z28 IROC-Z that has just 3,134 original miles. This low-mileage example is listed on Bring A Trailer through their online auction. There are two days left to place your bid on this low-mileage time capsule.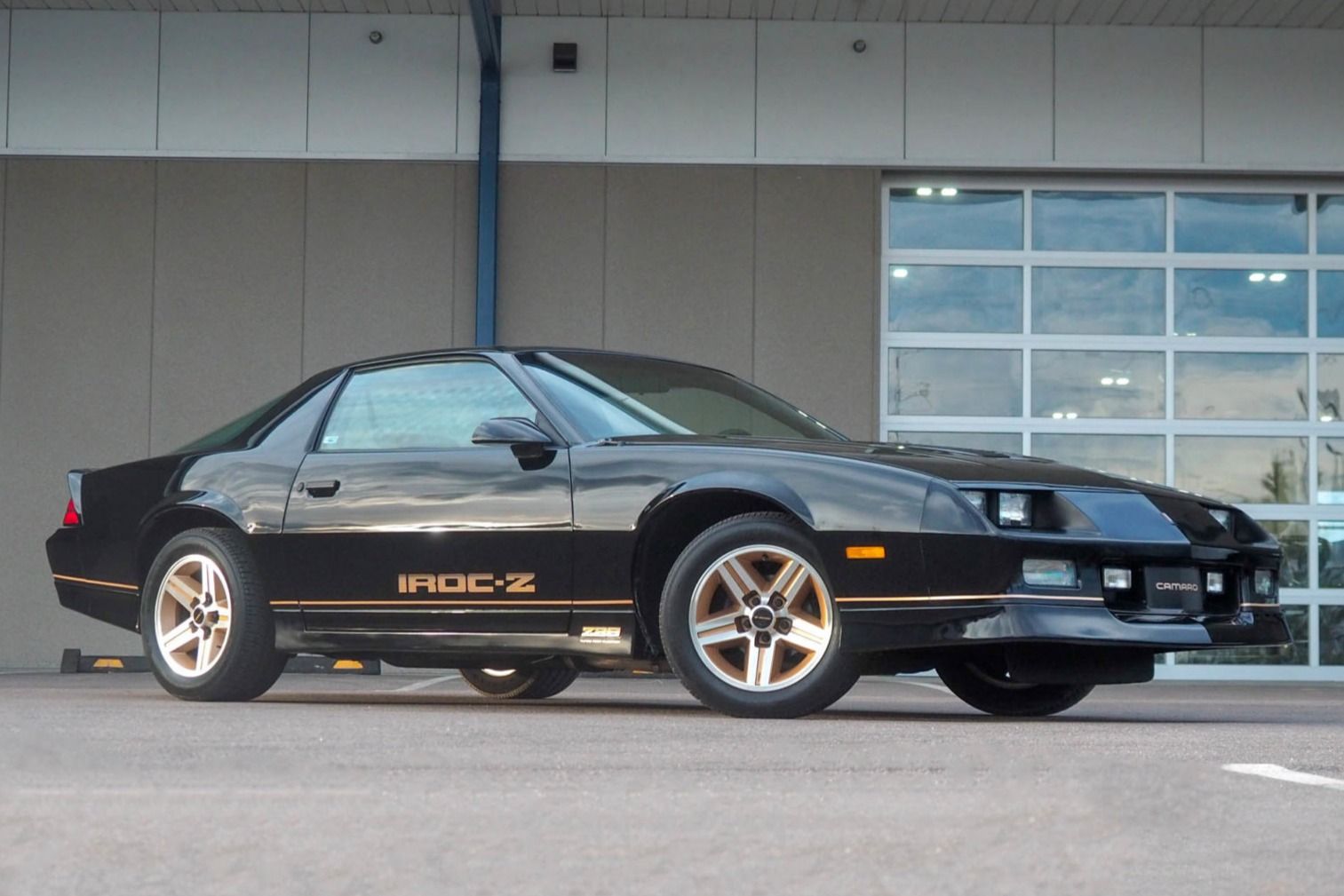 Although, all 1985 Camaro cars were given minor changes to the front bumper, the IROC was easily distinguishable with its very own grille and fog lights, along with special IROC graphics, unique wheels, and a different pinstripe then what was given to the regular Z28 models. The exterior of this '85 Camaro IROC-Z is finished in black complete with contrasting gold IROC-Z graphics, hood louvers, and a rear lip spoiler. Unique stock wheels were given to this new performance model in the form of 16-inch five-spoke alloy wheels with gold accents are wrapped with the original Goodyear Eagle VR50 tires ( 245/50). Out back, the car wears Bilstein shocks. Everything looks to be in brand new condition, as it should considering how little it has seen the road.
For this new performance model, the IROC was stuffed with tuned-port 5.0-liter V8 with fuel injection that generated 215-horsepower brand new, a healthy bump over the 155-horsepower rating for the regular Z28 model. Power is shifted to the rear wheels via a 4-speed automatic transmission. When the car first debuted, the performance was tested and the results showed that it could sprint from o to 60 miles per hour in 6.8 seconds and conquer the quarter-mile in 15.3 seconds at 89.1 mph.
Behind the doors is an incredibly clean black cloth interior that appears brand new. Again with just 3,000 miles, the car hasn't been used enough to develop any wear or tear, so the interior appears in showroom condition. Factory interior equipment includes a power adjustable driver's seat, an AM/FM cassette player, power windows, and air conditioning. Factory gauges embedded in the dashboard include an 85-mph speedometer, a tachometer that redlines at 5,500-rpms, and other gauges that monitor important vital signs such as fuel level, coolant temperature, voltage, and oil pressure. The odometer is correct with just 3,134 actual miles. The heater core was replaced in July 2017, and the a/c system runs R12 refrigerant and does not run cold.
This incredible low-mileage survivor, this stunning IROC is being offered with a clean Carfax report and clean Colorado title. In the report, the fuel tank and filler cap were both replaced in 2016 with no accidents or damage to be found. This car was first registered in October 2001, and it has history in Illinois, Utah, and Colorado. Mileage was first recorded in 2016 at 1,942 miles.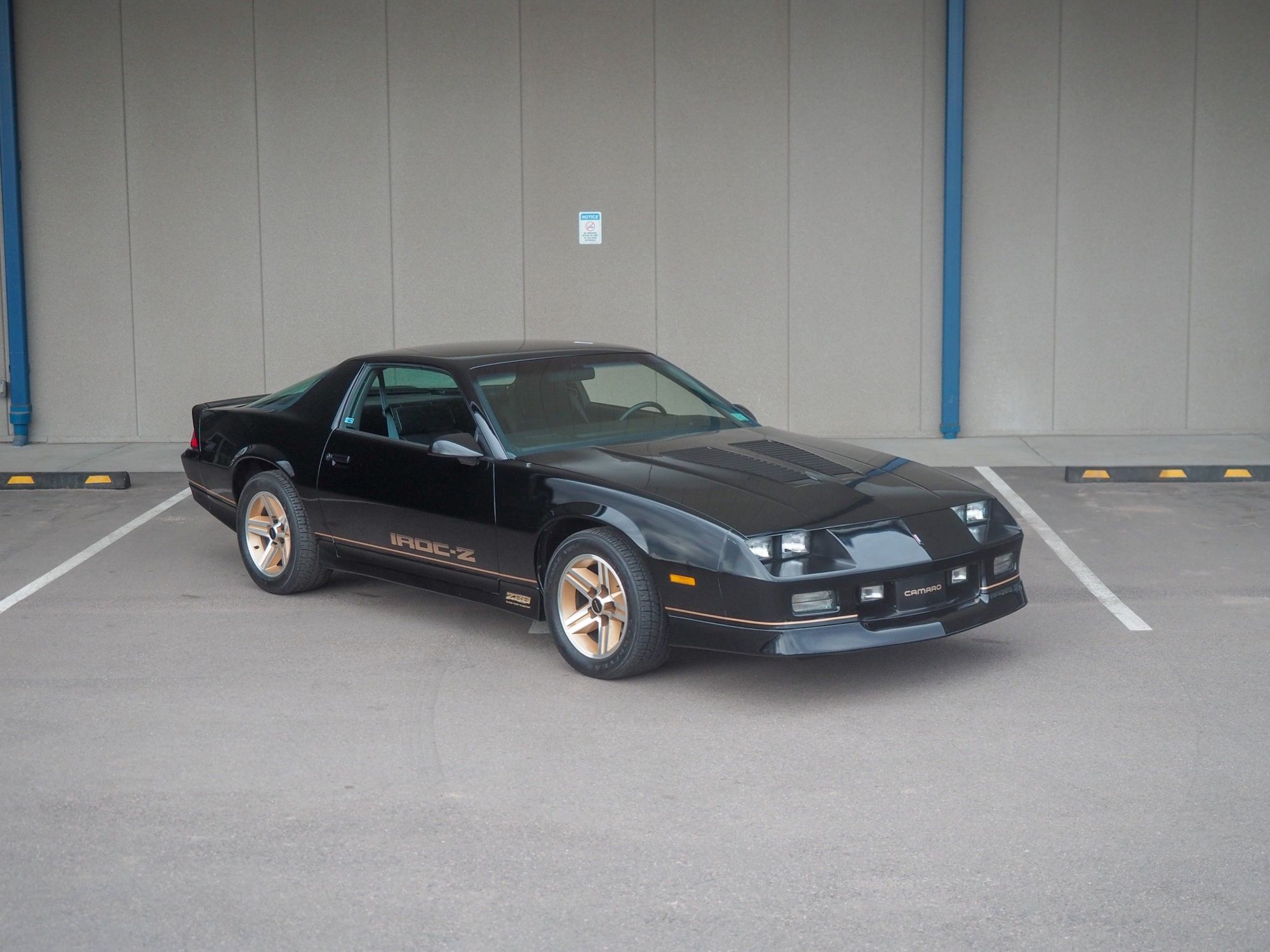 If this low-mileage 1985 Chevrolet Camaro Z28 IROC-Z brings back waves of '80s nostalgia and would make the perfect addition to your garage, make sure to visit the online auction through Bring A Trailer and place your bid. Hurry and register, only two days are left.
More Car News Here...