Normally a Volvo doesn't get us going, but this…
---
Restomods can give you that perfect mixture of classic looks and modern performance, as well as some of those conveniences we've all become convinced we can't live without. That has made them increasingly popular with enthusiasts who aren't diehard purists. And while there's no shortage of restomod Porsche 911s, Ford Mustangs, and Chevrolet C10s out there, it's not everyday you see a restomod Volvo.
Generally, Volvo is regarded as a brand for people who are obsessed with safety or who can't afford a Mercedes. Many of the models from yesteryear are incredibly boxy, especially from the 70s and 80s when many designs were boxy, yet the Swedes found a way to make their cars even boxier. However, the P1800came about at a time when Volvo was thinking curvy was good, and they sure hit a homerun designing the car.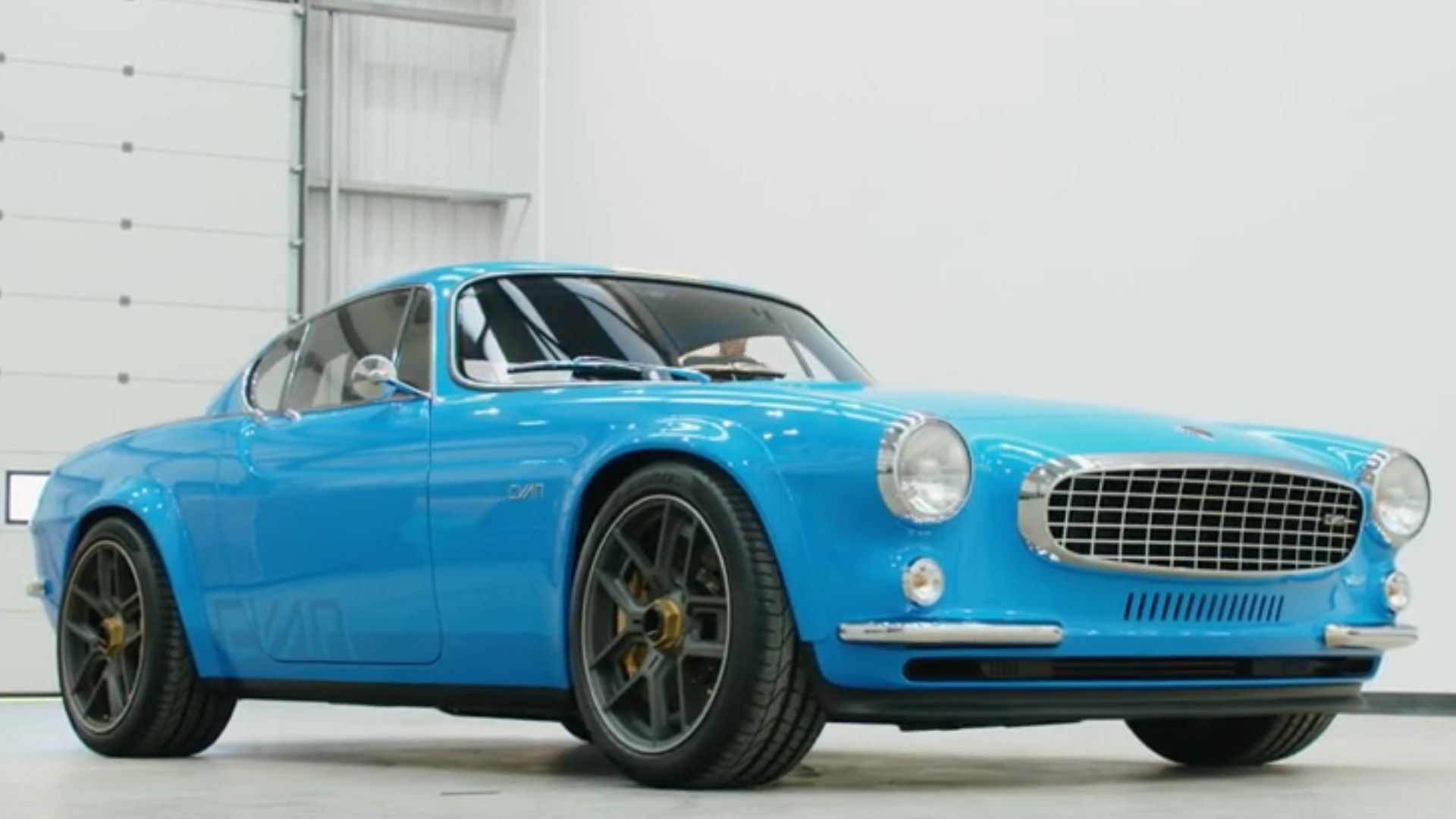 That's partly what makes the Volvo P1800 a good candidate for a restomod project. After all, if you're going to pour all the time and money into a vehicle to make it drive better, it might as well also be nice to look at.
What's really interesting about this restomod is it was done by Cyan Racing, which is based out of Sweden. They're the same guys who founded Polestar Performance back in the day, which Volvo bought about 6 years ago. They know how to tweak Volvos for maximum performance, although boosting a P1800 is a little different than taking on an S60R or C30.
It took Cyan Racing a few years to develop this restomod, so they took their time and got things right. It sure looks clean and has that amazing blue which used to be Polestar's calling card. As you can see in the video, it seems to perform like a champ. We highly approve of this build and hope it inspires more.