This is really a no-brainer…
---
It's universally agreed upon that some of the most beautiful and sought-after custom Porsche 911s emerge from Singer. The Los Angeles-based shop has churned out plenty of impressive examples, but until now we can't recall seeing a safari model bear the name. That's why this video from Top Gear showing off the All-terrain Competition Study (ACS) from Singer is so glorious.
After all, Safari Porsche 911s are also some of the most storied versions of everyone's flat-engine GT. The German automaker has been using 911s in rally races for a long time, even though the average person would be shocked to see one jacked up with knobby tires and other trail-ready modifications.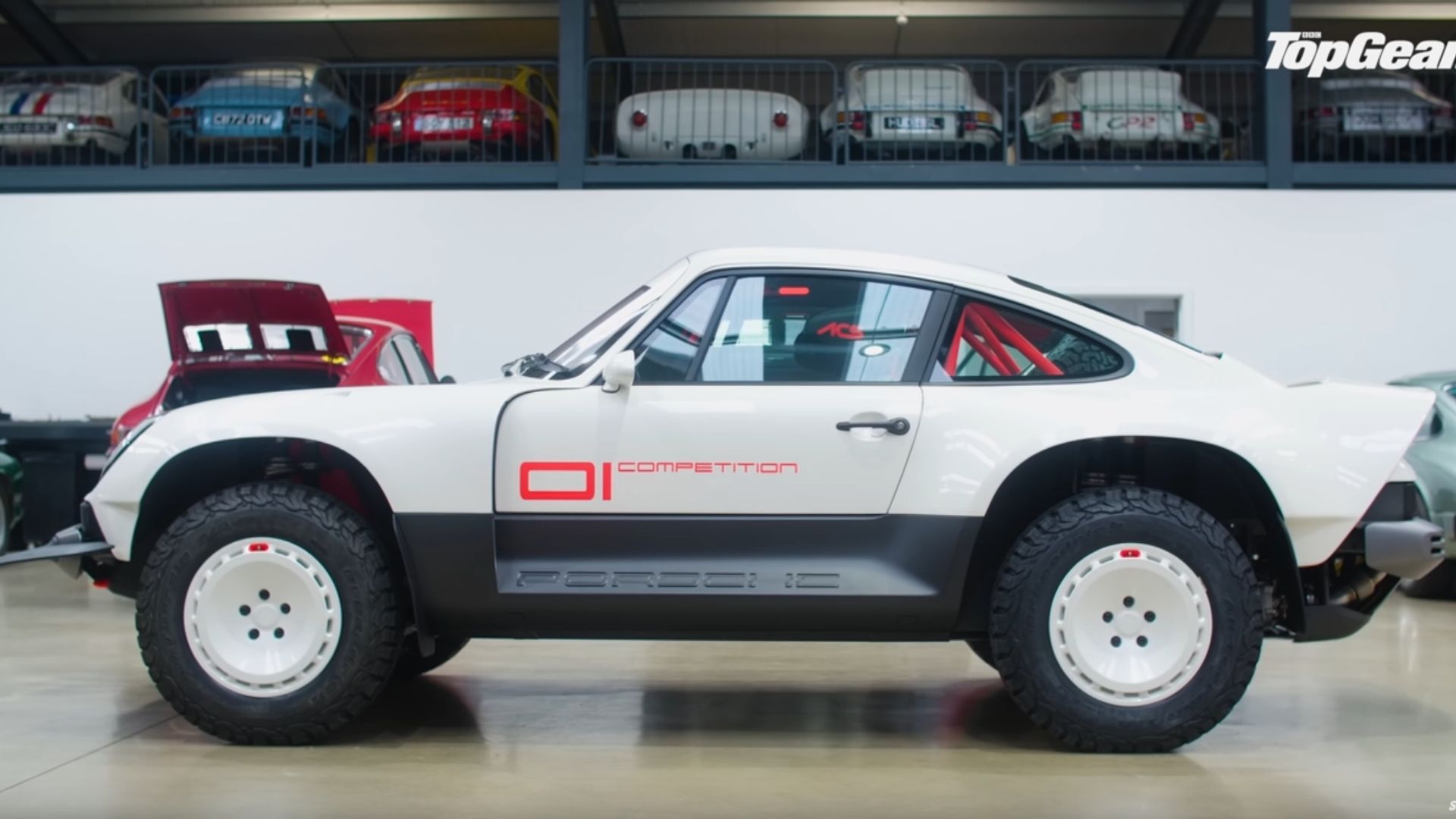 To create the ACS, Singer teamed up with Tuthill Porsche out of Britain. A client of Singer wanted an air-cooled 911 read for extreme off-road races, likely drawing inspiration from the storied Porsche 959 Safari.
This Singer ACS not only looks the part of being a badass, it comes with four-wheel drive for pulling through difficult terrain. The flat-six engine is turbocharged, squeezing out more power. With carbon panels some of the weight gain contributed by the rally-ready mods is annihilated. Ditto for the stripped-down interior that's devoid of niceties, showing this isn't a build for grabbing coffee or just cruising around town but instead is geared for motorsports without apology.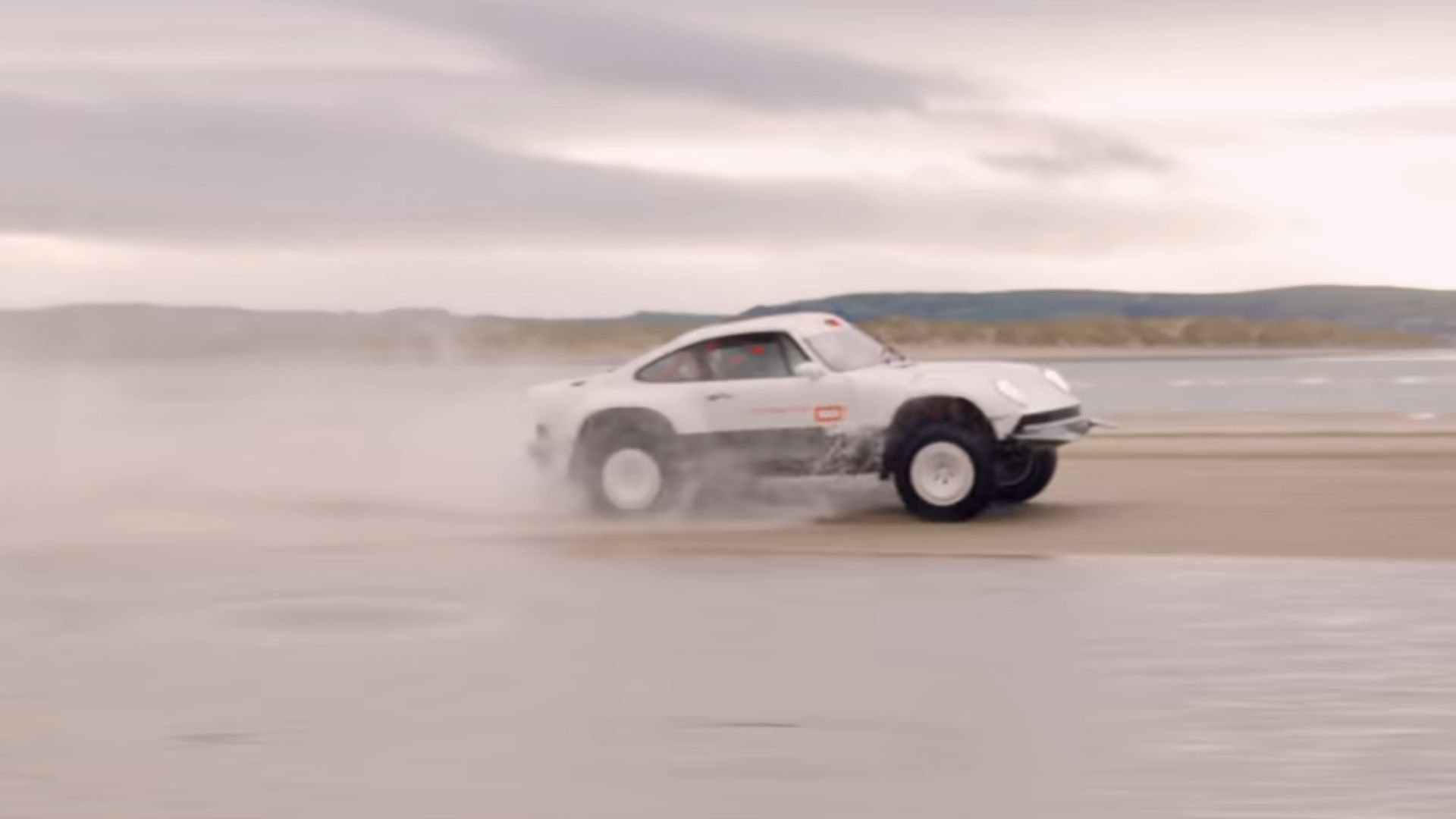 Despite the utilitarian nature of the vehicle, this 911 still shows the crazy level of detail Singer always leaves on each of its creations. Some of those might be marred in some racing incidents, but we're assuming the owner has the money to fix it and keep racing.
In the video, you get to see Jack Rix flog this Singer ACS. Then you're treated to a full tour if you want to hear about all the technical details of the build.