This Camaro doesn't just look mean, it has the performance to back that up.
---
The old saying is you can't judge a book by its cover. That's true of cars, because there are some which look fast, but they don't have the performance chops. Then there's this 1969 Chevrolet Camaro Restomod. In stock forms it's a muscle car to take seriously. But now it has a 427 and a long list of enhancements to make it a legitimate track weapon. Hip Rides is offering this Chevy for purchase, so fortunately this isn't a look-but-don't-touch opportunity.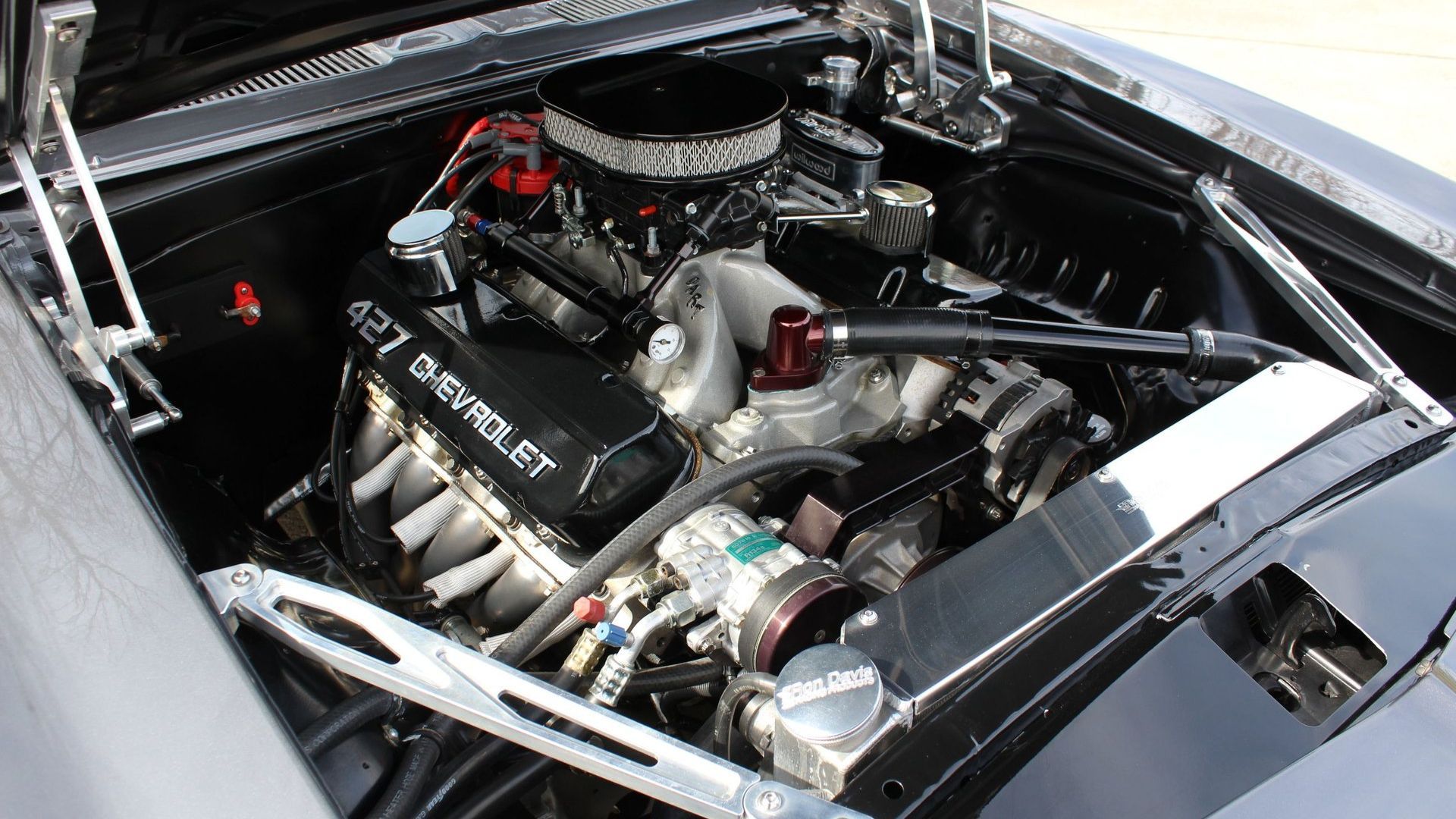 Naturally, the star of the show is the engine. What's hiding under the bulging hood is a Gen Vi Chevrolet Performance "Bow Tie" block with all kinds of goodies loaded in, like Comp solid roller cam, Eagle forged steel crank/rods, Jesel Rocker Arms System 1.7, GM Performance aluminum heads, Dart intake and heads which were prepped by Jimmy Bridges Racing, and Quick Fuel Technology 850 CFC. Hooker Super Comp headers are bolted up, with Borla mufflers adding to the growl. Needless to say, this restomod has plenty of bite, too.
There's a lot more to help you have fun and make the most of all that power. A Tremec 5-speed manual keeps the drive engaging, while chassis tweaks like Global West control arms and a TCI torque arm suspension with rear track bar provide a heightened level of precision. Superior stopping power comes via Wilwood Brakes with six calipers in the front and four in the back.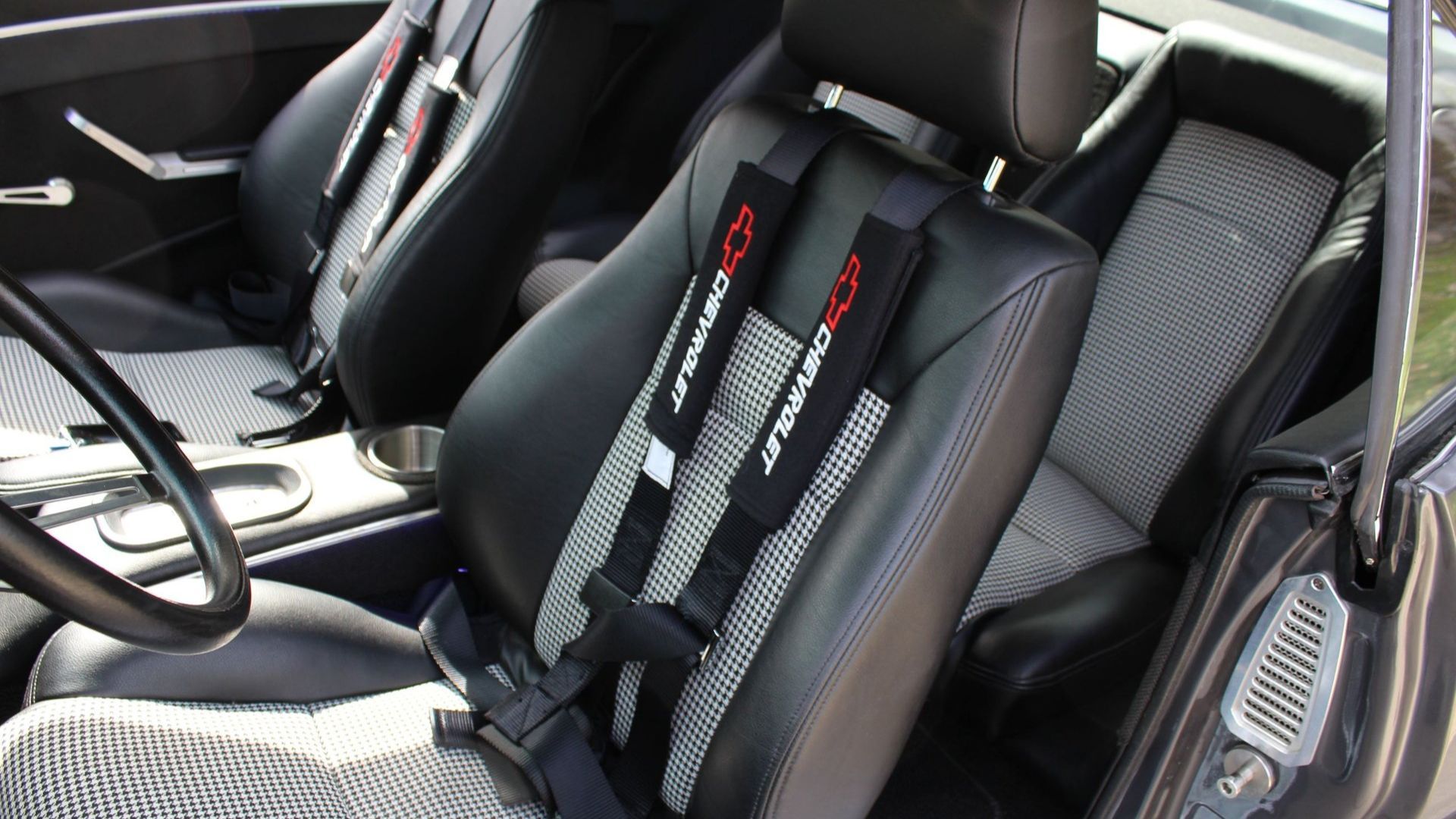 Of course, looks are most definitely important, and this car makes one hell of a first impression. That's helped largely by the Lexus Nebula Grey Pearl paint paired with Pearl Titanium Hockey Stick stripes. Making all that really shine are six coats of DuPont Clear. Those Forgeline wheels with Michelin Pilot Supersport tires wrapped around are tucked in nice and tight like a tiger ready to pounce, with a Detroit Speed mini tub in the rear.
This Camaro restomod even has some interior luxuries to treat you right. There are heated front bucket seats, a tweed headliner, navigation, backup camera, power door locks, Viper alarm system, and an incredible sound system with an ARC Audio 1100.5 amp plus a Pioneer Swallow 10-inch sub just in case you don't want to hear the 427 sing.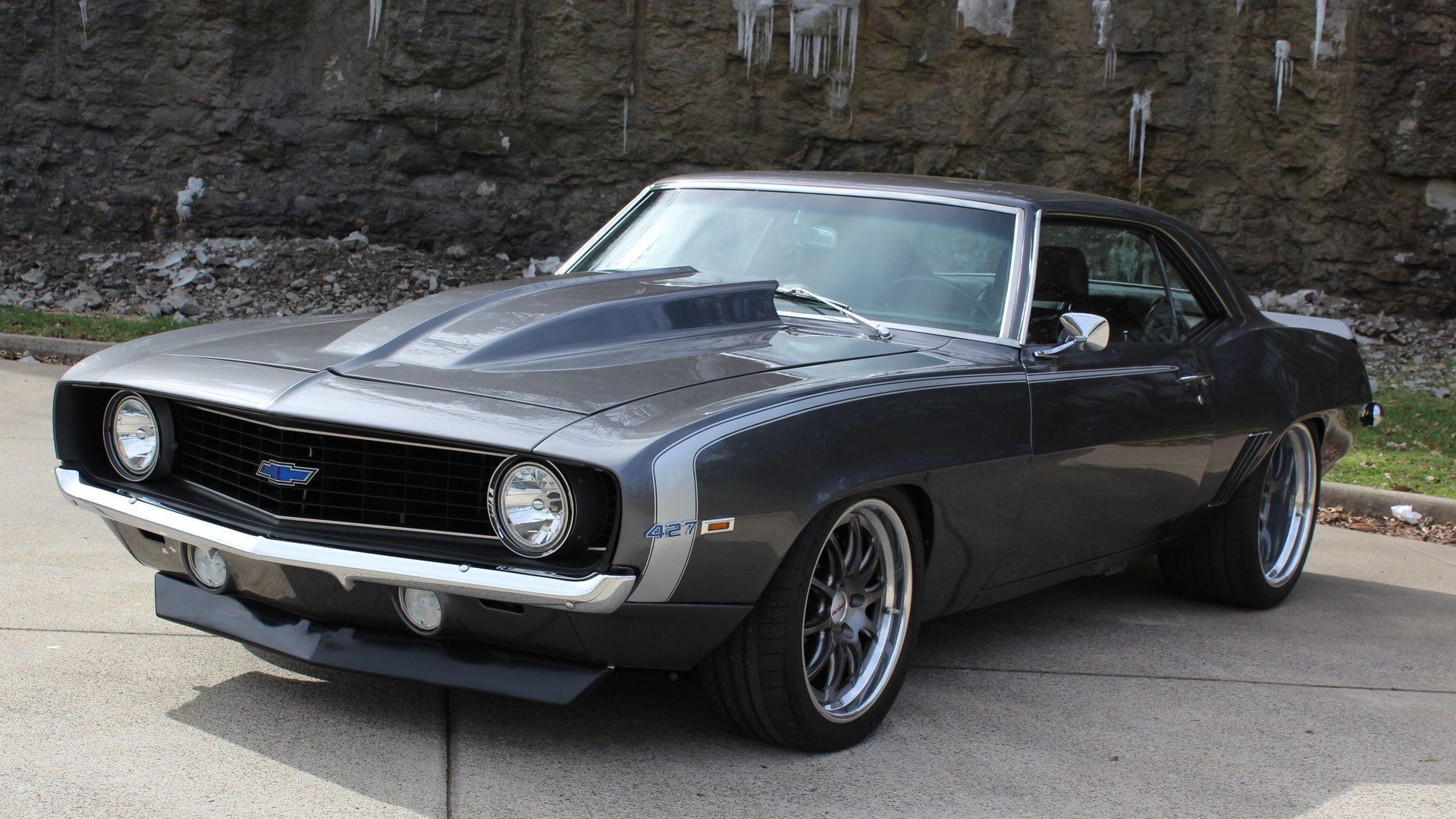 Hip Rides has this amazing Chevy Camaro listed for $94,900. For what it is, you could do far worse. However, if you're not sure this is the ride for you, the dealer has a lot of other interesting cars to suit a variety of tastes. You can secure a loan through Hip Rides, arrange for transport of your purchase, and in the near future get professional restoration work done on your vehicle.