All of these '50s icons are for sale!
---
Of all the classic American cars ever made, the Tri-Five Chevy is one of the most popular. These cars were built in 1955, 1956 and 1957, and they were offered in a number of nameplates such as the 210, Bel Air and Nomad not to mention an equal variety of body styles. From the rare Chevy Nomad to the popular '57 Bel Air and from bone stock to tricked out, here are the 10 coolest Tri-Five Chevys currently for sale on Motorious.
Check them out and be sure to comment below to let us know which Tri-Five Chevy is your all-time favorite!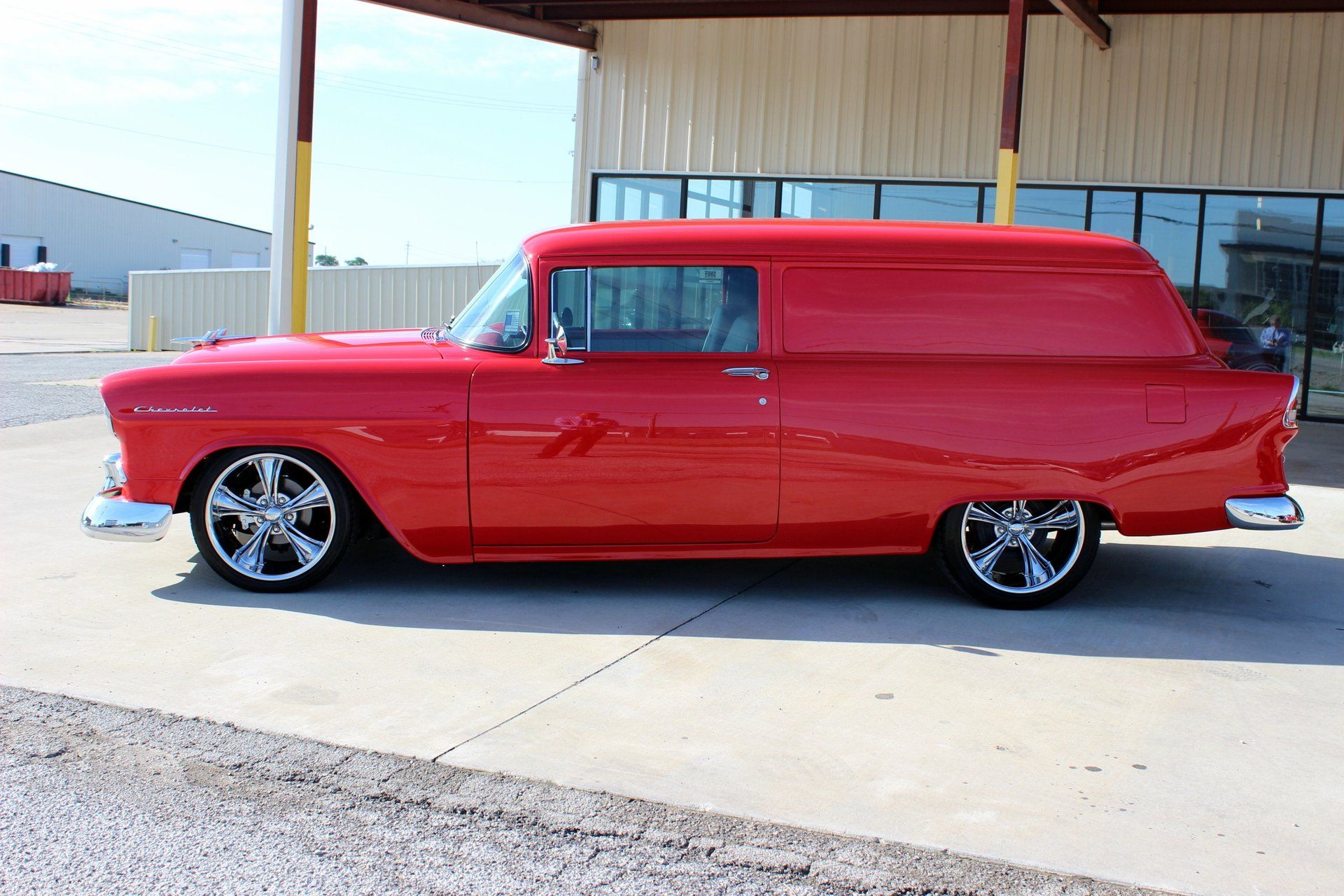 As many post, hardtop and even convertible Tri-Fives that you see out there, this 1955 Chevrolet Sedan Delivery is one of the coolest options out there if you're looking to stand out. This two-door station wagon was intended for delivery purposes with its lack or rear side windows, and this one is really unique fresh off a complete restoration and packing a modern fuel-injected LS2 Chevy V8. You can pick this one up through Triple F Automotive for $69,995.
1956 Chevrolet Bel Air Sedan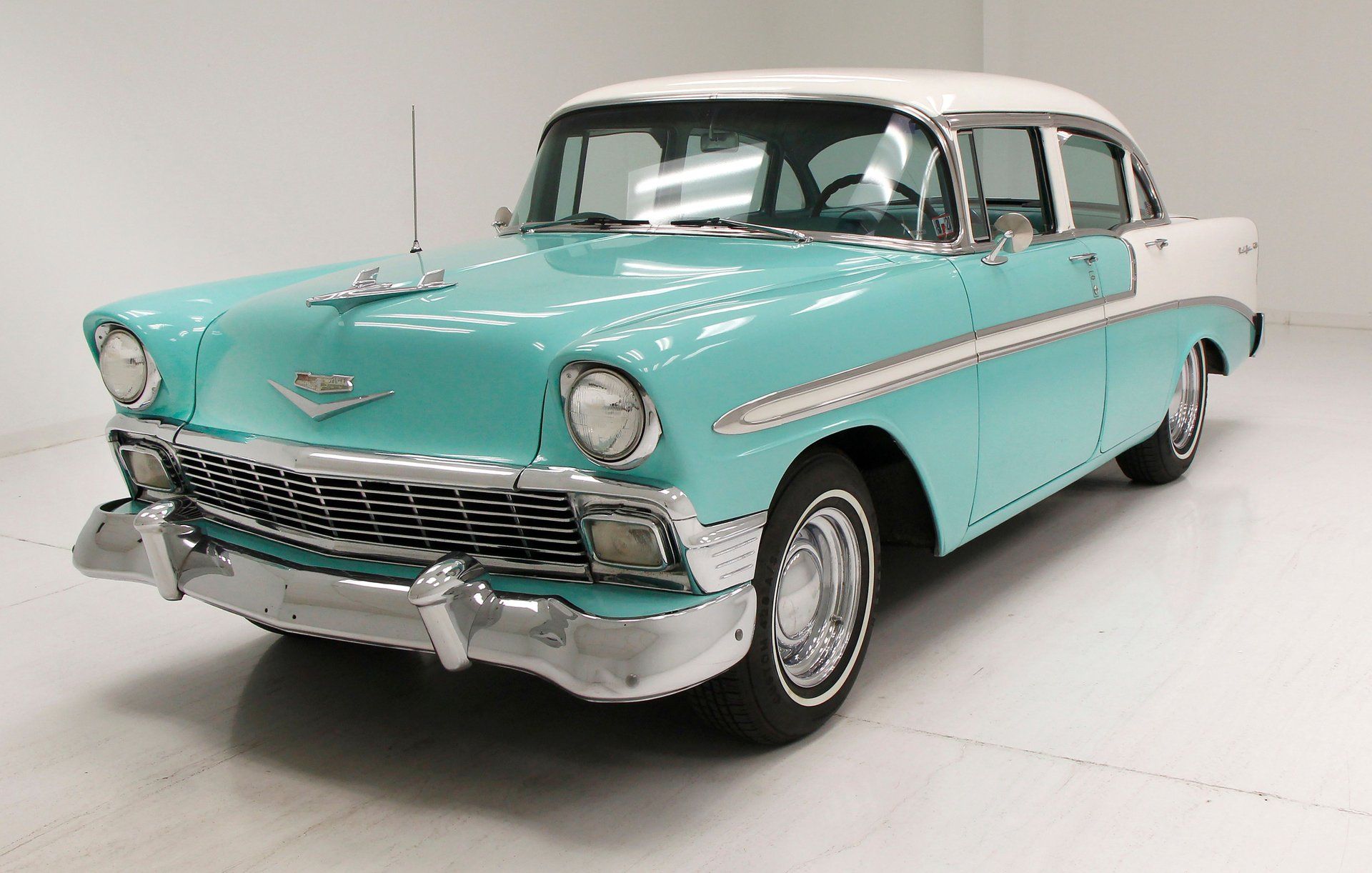 While the coupes and convertibles tend to be the most popular (and most expensive) Tri-Five body style, you can usually pick up a stock-looking sedan for a song, and this 1956 Chevrolet Bel Air Sedan is proof of that. Classic Auto Mall has this three-owner Bel Air listed for $22,900, and it's ready to go cruising today.
1957 Chevrolet Bel Air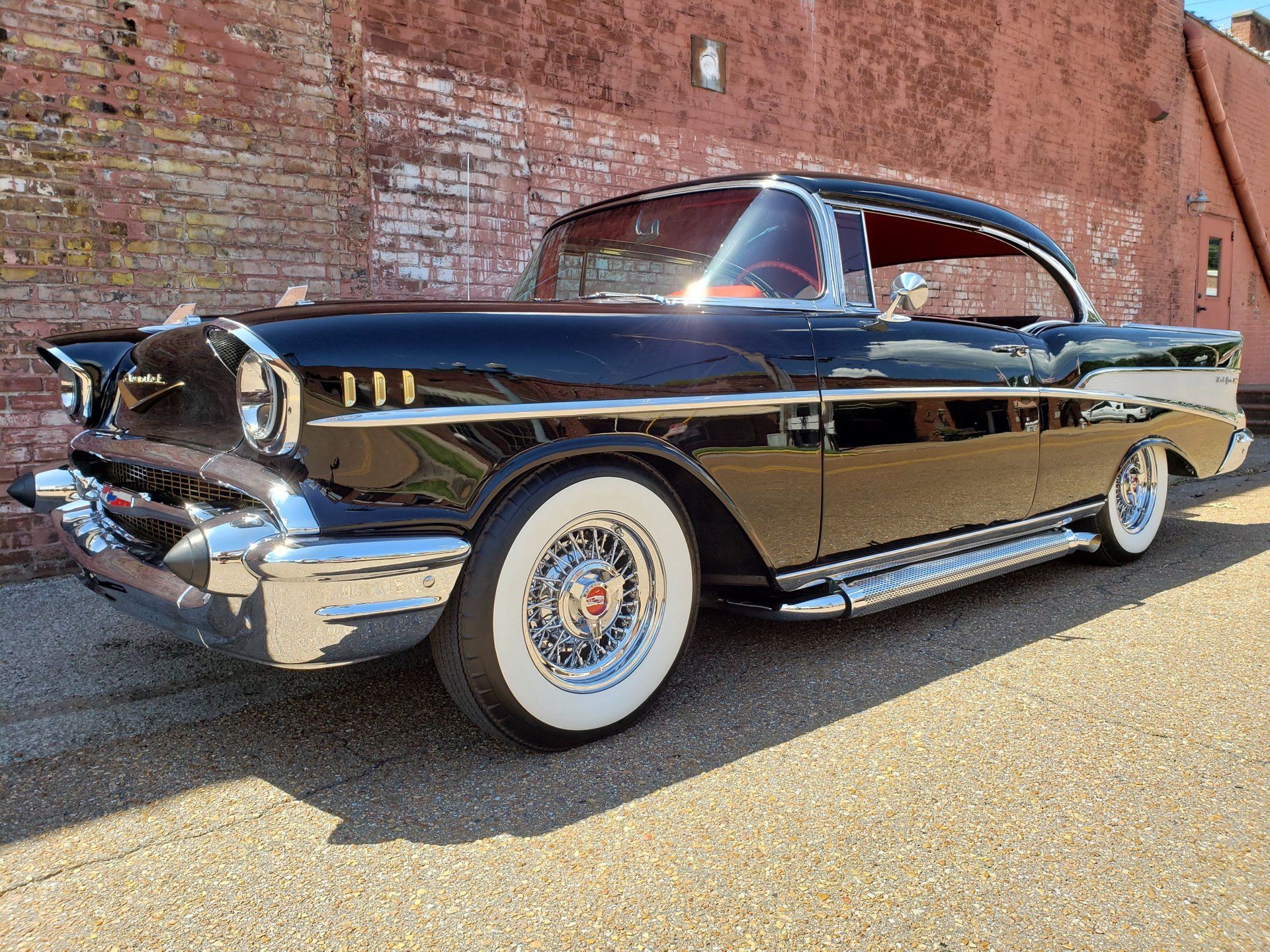 Looks are always subjective, but a Tri-Five doesn't get any better looking than a '57 Bel Air Hardtop. The hardtop design lacks the center B-pillar post helping to complement the smooth lines and those big tail fins. This one adds several custom touches including side pipes, and it's being sold through Art & Speed Classic Car Gallery for $67,900.
1957 Chevrolet Nomad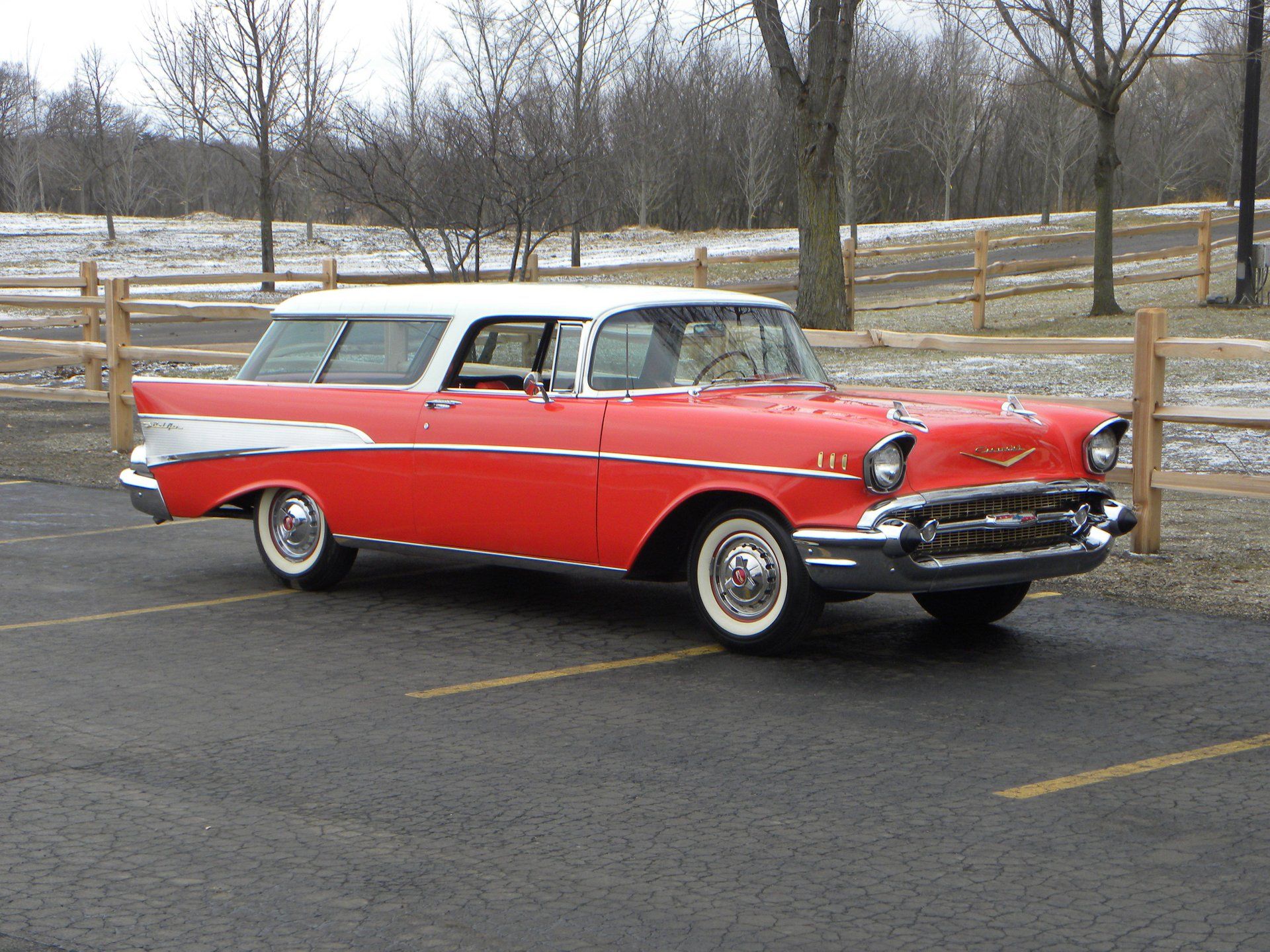 Of all the Tri-Five body styles, the Nomad was definitely the rarest and remains one of the most sought after examples. This 1957 Chevrolet Nomad may be an older restoration, but it's an excellent look at what the Nomad looked like without any modifications. From the white-wall tires to the wraparound windows, this Nomad is just oozing class, and Volo Auto Museum has this bad boy listed for $69,998.
1957 Chevrolet Bel Air Convertible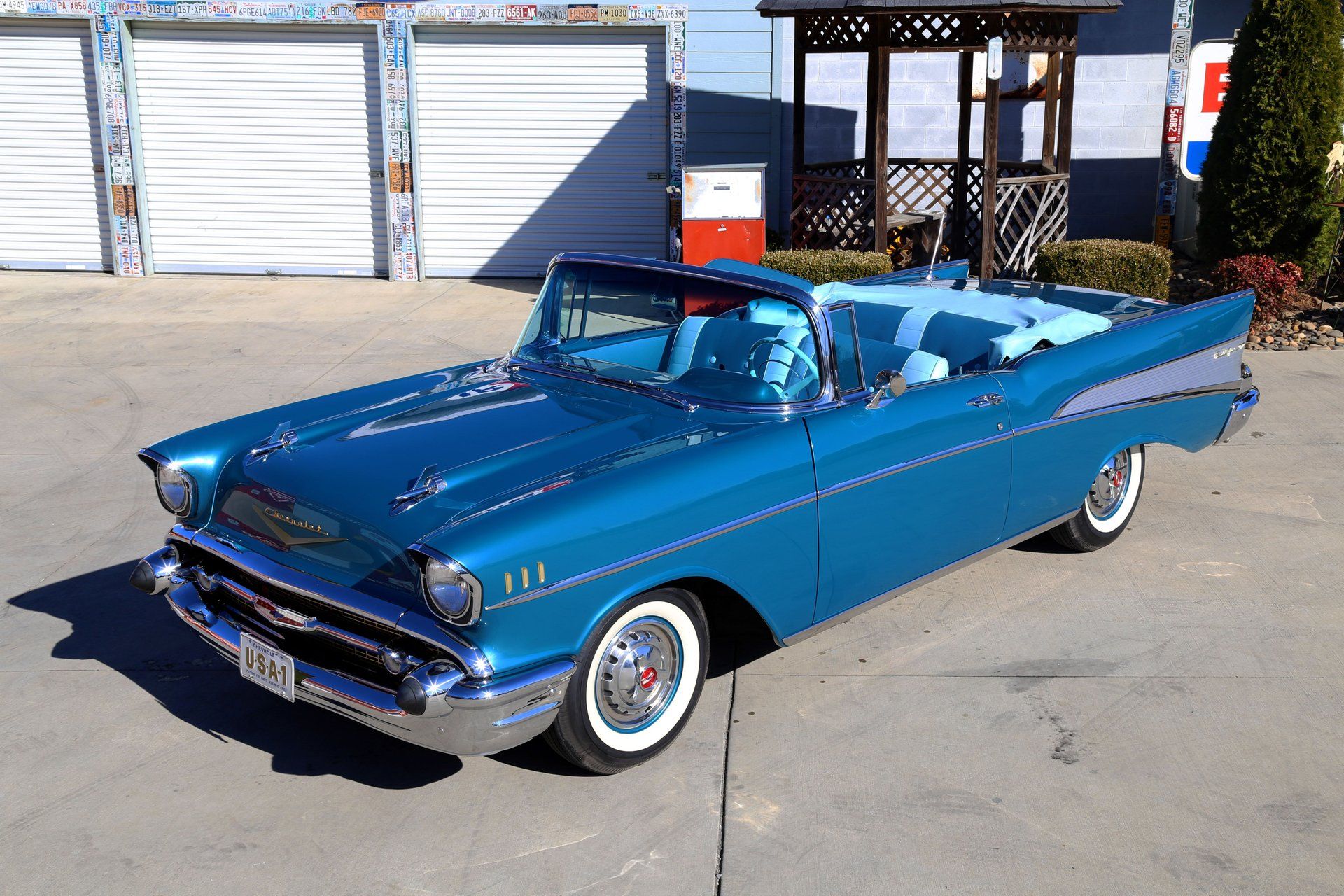 If dropping on the top on a '57 Chevy is more your style, Smoky Mountain Traders has this award-winning Bel Air Convertible up for sale. Painted in Harbor Blue with a matching blue interior, this 283-powered 1957 Chevrolet Bel Air Convertible is about as clean and straight as they come, and it would definitely be a show piece in any collection. It's listed for $124,999.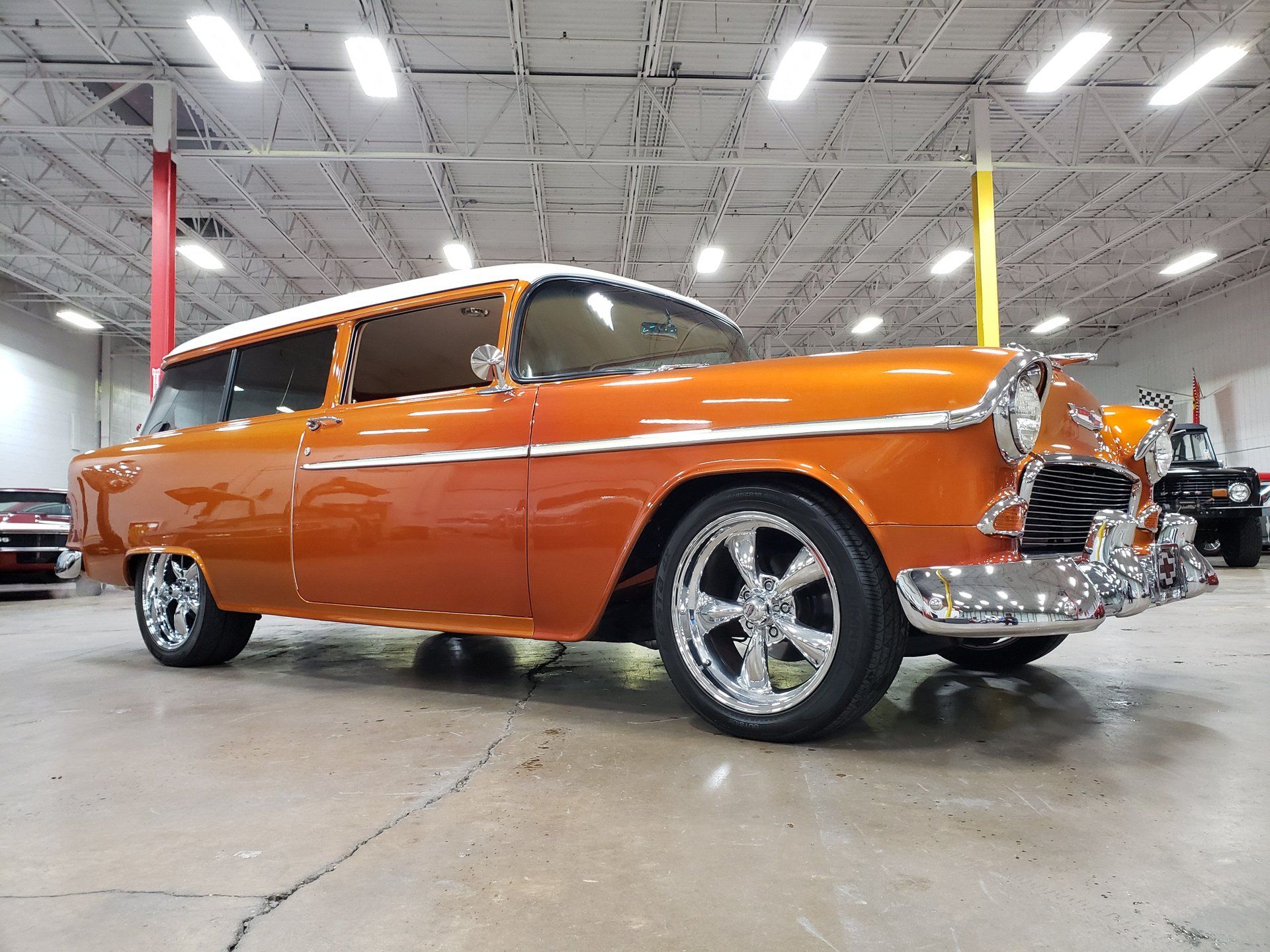 The Nomad wasn't the only two-door wagon version of the Tri-Five, and this custom 1955 Chevrolet 210 Handyman shows that even the lower trim levels can look good with this design. This Handyman is rocking a cool Orange Metallic Pearl paint job and a 5.7-liter LS1 V8 under the hood, and Art & Speed Classic Car Gallery has this one listed for $48,900.
1957 Chevrolet 210 Wagon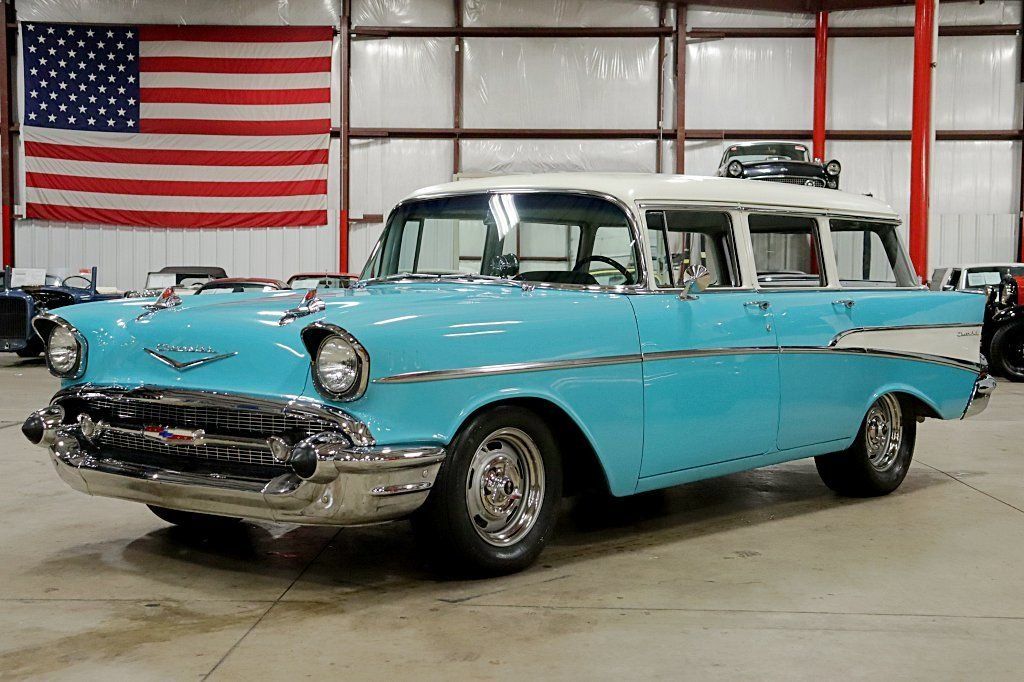 No matter what body style the '57 Chevy is in, that chrome bumper and rear tail fins are unmistakable. This 1957 Chevrolet 210 Wagon looks stunning in its two-tone paint job, and would make a perfect family cruiser with its 327 cubic-inch V8. GR Auto Gallery has this restored yet preserved 210 Wagon listed for $25,900.
1956 Chevrolet Bel Air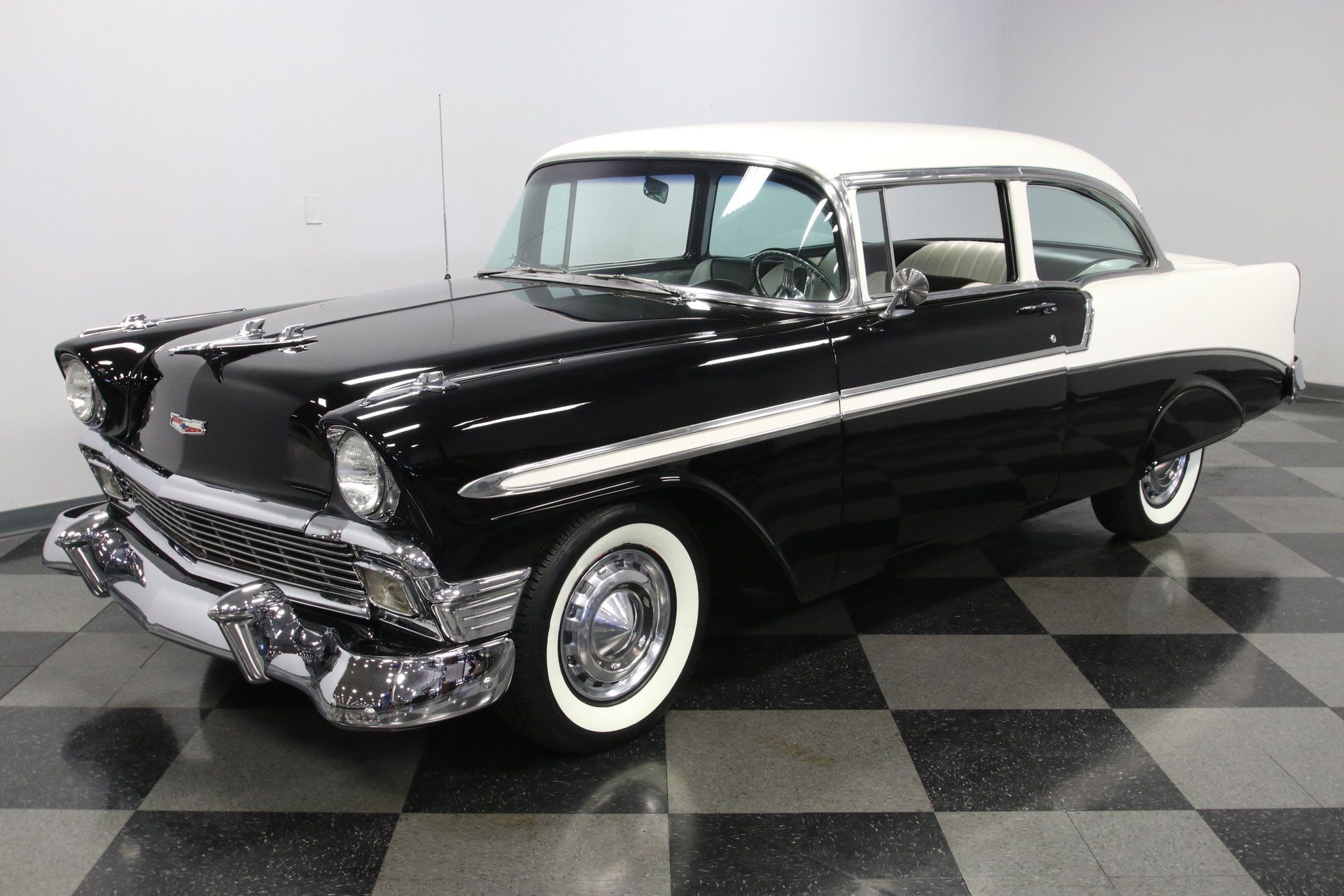 The '56 Chevy is an underappreciated version of the Tri-Five Chevy lineup, but these cars are unique in their own way. There's still lots of chrome including one of the coolest hood ornaments ever made, and its distinctive body trim results in a cool two-tone design that stretches the full length of the car. If you want to stand out and still drive a Tri-Five Chevy, this 1956 Chevrolet Bel Air post-style coupe is being sold through Streetside Classics for $34,995.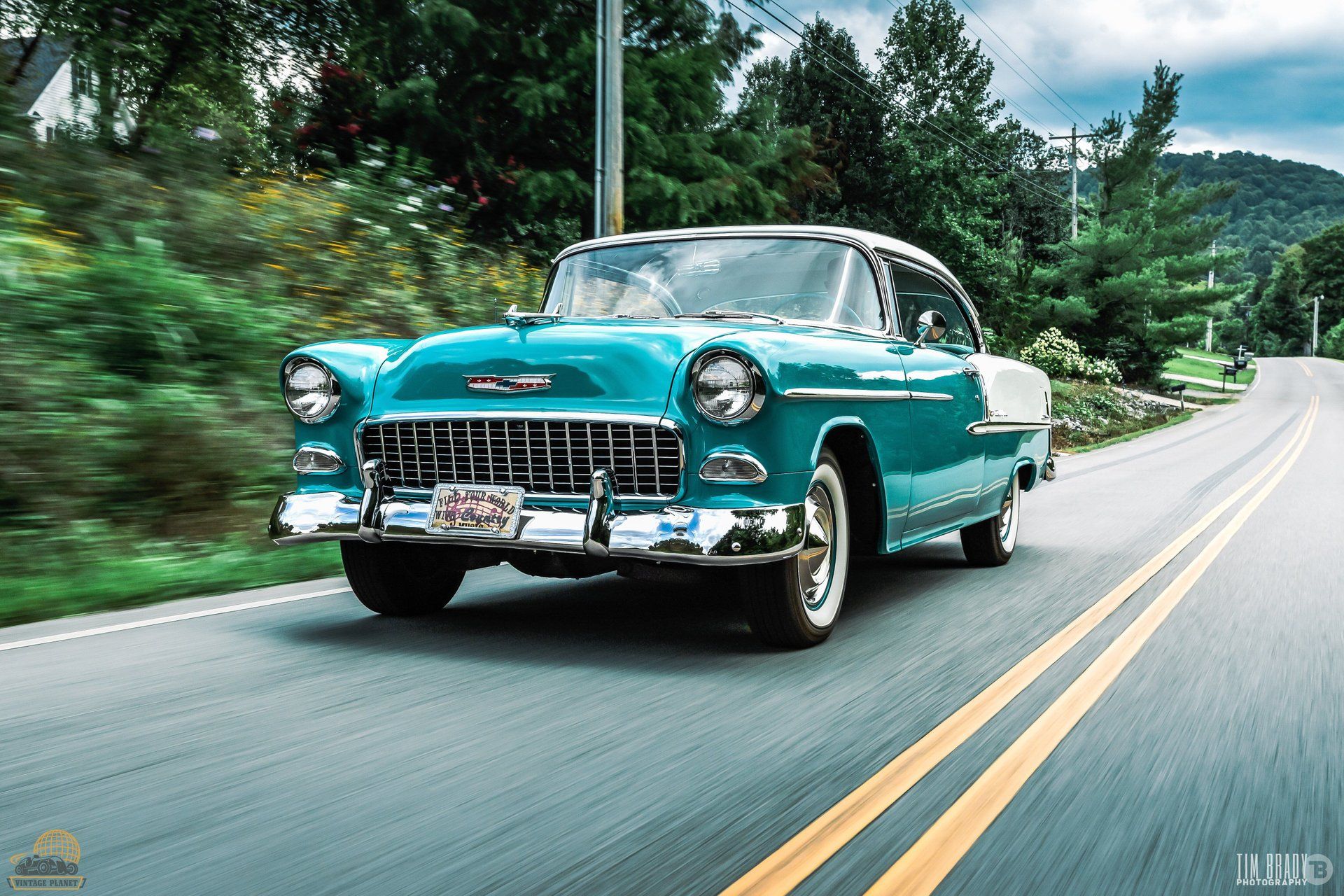 Celebrity-owned cars always hold a little extra value among collectors, and that is especially the case when a car was previously owned by an iconic legend. That's exactly what we have here with this gorgeous 1955 Chevrolet Bel Air that was previously in the collection of the late country music star, George Jones. Not surprisingly, Jones' fully restored Tri-Five Chevy is up for sale in the Nashville area through Vintage Planet for $115,000.
1957 Chevrolet 150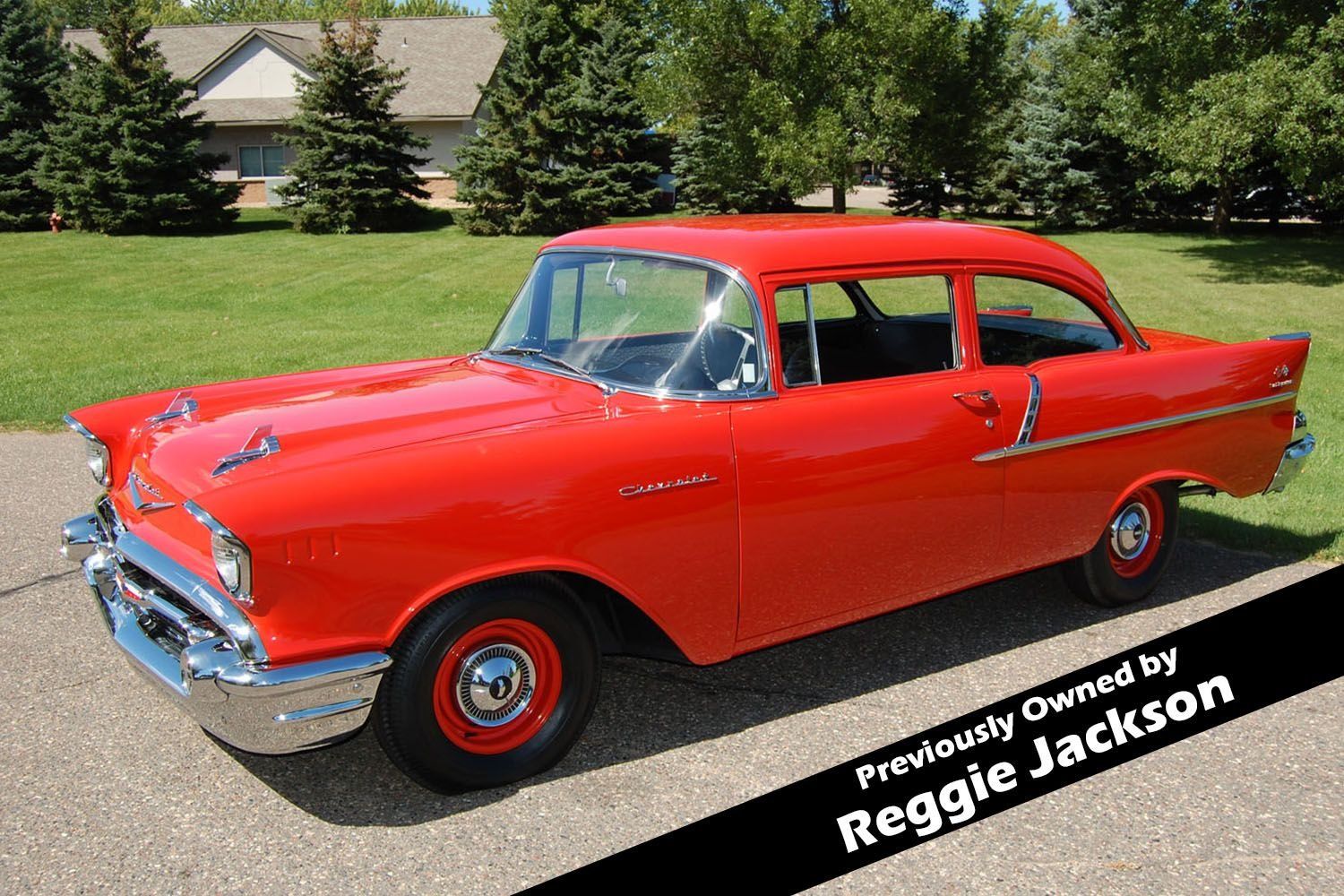 As nice as the late George Jones' gorgeously restored Bel Air is, it somehow isn't as cool as this 1957 Chevrolet 150 that was apparently formerly owned by MLB Hall of Famer, Reggie Jackson. The 150 was the base model of the '57 Chevy lineup, but this one looks spectacular with limited chrome trim and body-colored steel wheels. What makes this restored Chevy really rare, though, is that it features the fuel-injected 283 V8 under the hood. Ellingson Motorcars has this Tri-Five priced at $62,995.