Orlando Magic player Terrence Ross is in mourning…
---
Orlando Magic star Terrence Ross took to Instagram to share with fans what he calls a "crazy' story of how thieves stole and wrecked his beloved Lamborghini Urus. It plays out like so many other stories we've covered, so we're a little more jaded and not as easily shocked about the details. Still, it illustrates that even when you think you've left your ride somewhere safe, it might not be all that secure.
Check out Michael Jordan's cool car collection here.
According to Ross, he left the Lamborghini with a dealer service department. That's not really something you can avoid, leaving a vehicle with a shop overnight. However, thieves have been concentrating on swiping cars from shops quite a bit lately (as well as just about everywhere else) and that's exactly what happened to the Urus.
After breaking a window to get into the service department, the thieves were able to break into a desk drawer where keys for the cars were stored. How they knew that was the spot where the keys were kept is something hopefully the police are looking into. After grabbing a bunch of keys, they went to where the customers' cars were kept and Ross' Lamborghini was the one they could get into.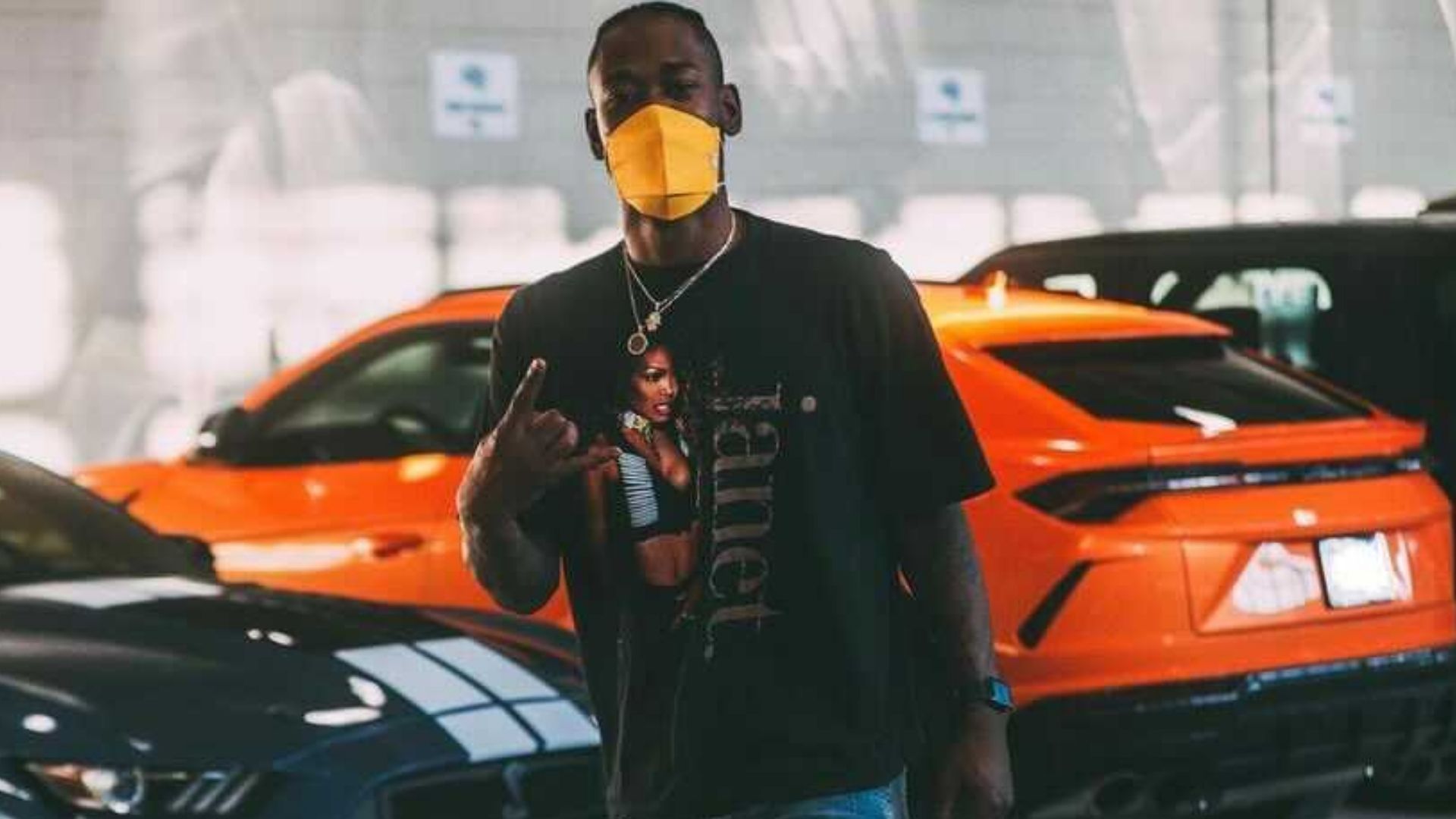 Police were on the lookout for the Urus and eventually they spotted it. Rather than give themselves up, the guys inside tried running and the police gave chase. The criminals' driving skills weren't equal to the Lambo as they wrecked into the side of the building. From Ross' description, it sounds like the performance SUV sustained significant damage in the front and rear, including the rear wheels being absolutely demolished.
Unfortunately, the thieves got away on foot after wrecking out. Now Orlando Police are looking for them. Ross said he wants to "go and cry in the corner" after finding out what happened to what he calls the "greatest car I've ever had."
While having your property stolen and wantonly destroyed certainly is distressing, as unfortunately many of you readers know firsthand, Ross isn't exactly lacking the financials to replace his ride. After all, the Instagram video where he explains the whole story was done as he walked around the Lamborghini dealer showroom, obviously shopping for a replacement vehicle. That's not to say what the thieves did wasn't wrong, but it's important to note those with fewer financial means have a much more difficult time replacing a car which has been stolen.