This car holds special sentimental value for the owner.
---
Thieves recently stole a 1963 Chevrolet Corvette Convertible belonging to a woman who desperately wants the car back, and not just because it's worth a ton of cash. It was her father's and he customized the 'Vette to his liking, so it holds considerable sentimental value. No doubt, the criminals just saw a rare, valuable car they could sell for top dollar, but to the rightful owner it's a strong connection to the man who raised her and has passed on.
The '63 Corvette was left in an auto body shop lot, secured behind a fence, which obviously wasn't enough. But on Labor Day weekend someone used a beat up old sedan and a rope to tow the Chevy away. That unsophisticated method likely means the thieves aren't exactly professionals, but they still got away with the car.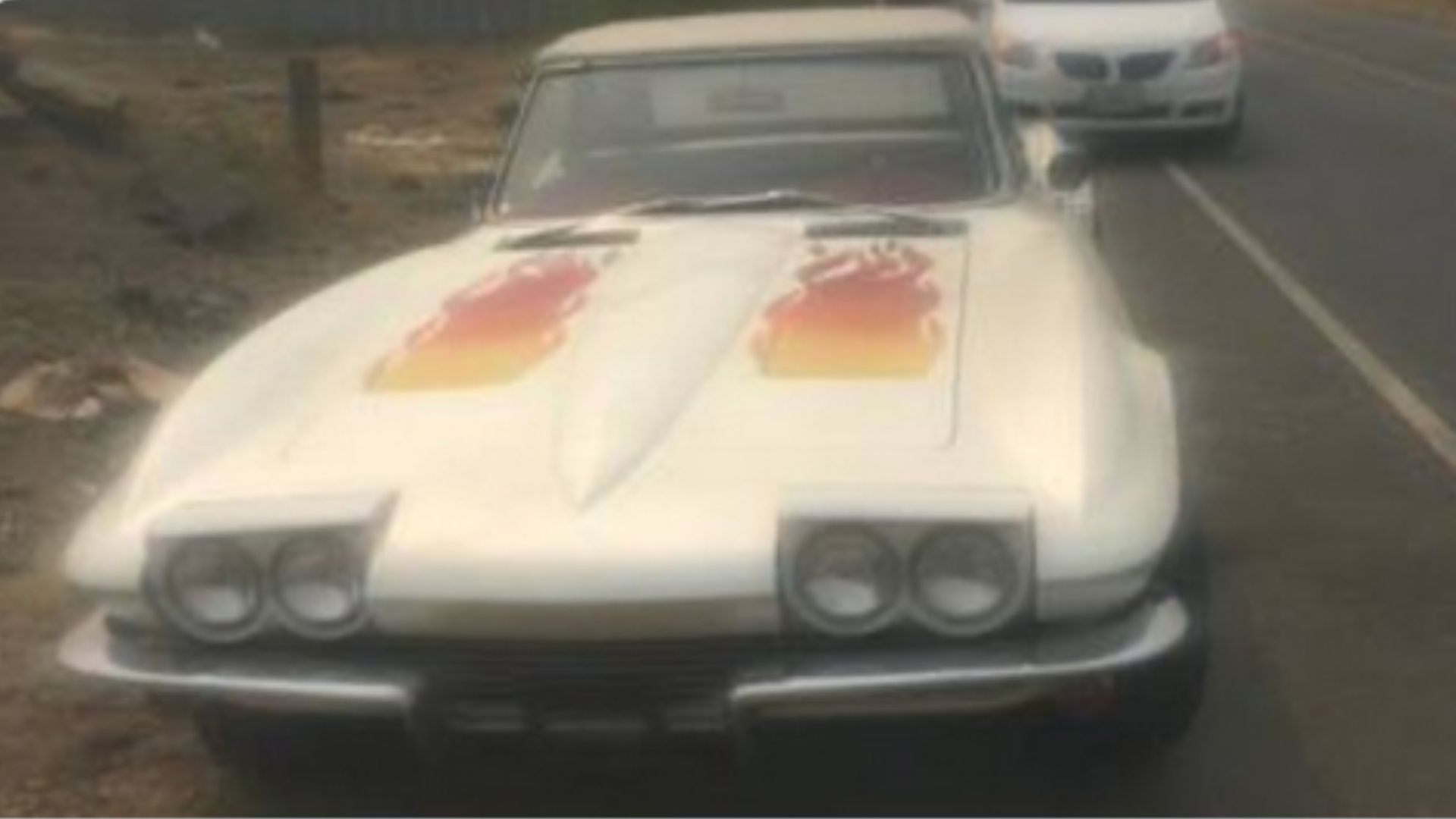 Since this is a custom car, it has some unique characteristics which would make it harder for the thieves to fly under the radar. Over the Pearl White paint are orange and red flames down both sides and on the hood. It also wears flared fenders.
However, there's good news in this story. Thankfully, the day after this story originally aired in the Sacramento, California area the car was recovered. Police found it not too far away from the shop, which wasn't a surprise to them since it couldn't have been towed far using a rope. They did not provide details on the condition of the Corvette, but local reports say it was in "good shape."
It's great this story has a happy ending. Too often we see classic cars which are worth a lot of money but have high sentimental value stolen and never returned. It's not clear if the thieves saw the woman's cry for its return or if they were just sloppy criminals, but at least she got her father's Corvette back.
Source: CBS Sacramento