What will the modern off-roader do to the collector market?
---
There's no doubt about it, Land Rover Defenders are hot items on the collector market. That's especially true in the United States, where we haven't had new Defenders grace Land Rover showrooms in some time. It's not uncommon to find high-end restorations and restomods, including at some of the biggest car auctions around. But the big question that's been looming is what will the new crop of Defenders do to the market?
A first wave of 2020 Land Rover reviews are coming out now, so it's a great time to analyze just what the off-roader is all about and how it could affect the collector market. Below is a review from Carfection. Like so many other early reviews, it involves a curated trail adventure crafted by Land Rover. Admittedly you have to be careful about such experiences, because automakers have been known to refine the drive to specifically eliminate anything which could make the vehicle look not completely stellar.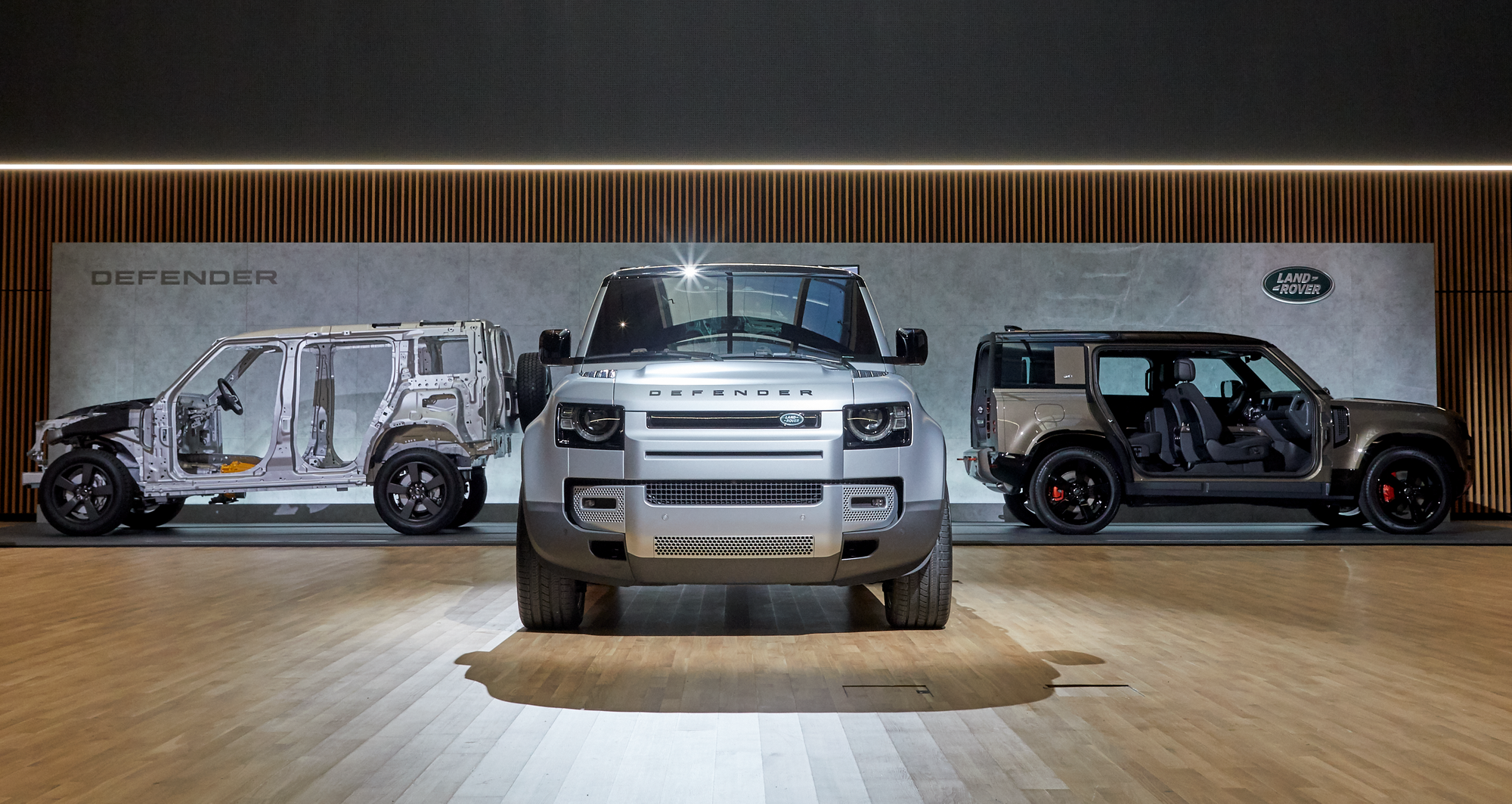 That being said, reviewers are noting the air suspension in the new Defender makes it far more comfortable than the original rig. No surprise there, considering you can feel every bump in the road, unless you go for a restomod that has air suspension installed.
But how well can the 2020 Land Rover Defender off-road? That is precisely what it's supposed to be designed for. According to Henry Catchpole, the guy doing the review, on day two of his journey they tackle the most difficult trail in all of Namibia: Van Zyl's Pass. Instead of wearing aggressively knobby tires, it's shod with some that look decent for trail runs.
Unlike the original Defender, this new iteration makes use of all kinds of technologies like hill descent control. Some people think that's cheating, but it does make pretty much any rig easier to navigate through difficult sections of a trail. Anyway, at a steep grade and with at least one wheel off the ground often, the Defender seemed to do just fine. Just remember, this is a test Land Rover obviously chose, so real world results might vary.
Not everyone is going to get onboard for the new Defender. The fact it's a unibody, doesn't look the same, isn't as burly and difficult to wrangle, plus a million other reasons will be the cause. It's similar to how some are still miffed the Porsche 911 switched to liquid cooling or that the Dodge Charger now has four doors.
For those who always dreamed of owning an original Land Rover Defender, whether restored or restomodded, the new generation will hold little to no appeal. There should be enough longing for the nostalgia to keep demand for those old school off-roaders high. In other words, don't expect the Defender collector market to bottom out anytime soon.
Images credit: YouTube and Jaguar Land Rover
More Off-Road Fun