This Defender 110 has plenty of attitude and torque!
---
The market for classic off-roaders is red hot right now, and this diesel-powered 1990 Land Rover Defender 110 is a beautiful example. This overlanding rig was fully restored and shipped to the U.S. right at the 25-year import mark, and now it's up for auction on Bring A Trailer by Avant-Garde Collection of Portland, Oregon.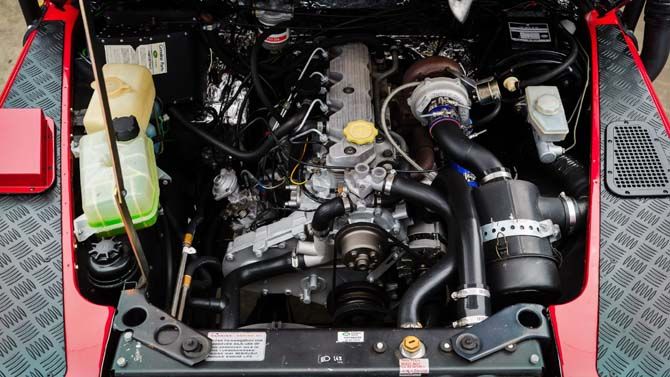 Restoration work was performed by The Landrovers, marque experts located in The Netherlands, in 2015, and the overall quality and attention to detail on this Defender is incredible. It's hard to miss any Land Rover Defender 110 that has been modified, but this one is especially eye catching since it is finished in a bright Portofino Red hue with black wheels, exoskeleton roll cage and gloss black fender extensions. The roof rack holds just about anything you'll need for an off-road adventure including a high-lift jack, axe, shovel and, of course, a pop-up tent with an integral mattress.
The interior is equally prepped for excursions with a storage drawer and 36-liter water tank mounted in place of the third-row seats, and it's highly luxurious with a beautiful quilted stitching throughout the cabin including on the heated leather front seats. To ensure this 1990 Land Rover Defender 110 is ready for the trail, the interior has also been fitted with GPS, a back-up and an aftermarket stereo with Apple CarPlay compatibility.
What will definitely make this Land Rover fun on the trails is its 2.5-liter turbo-diesel four-cylinder engine backed by a five-speed manual transmission and two-speed transfer case. This torquey engine provides plenty of low-end grunt to motivate the meaty mud-terrain tires, and this restored off-roader should have no troubles traversing harsh terrain but will look just as good rolling up to a local car show.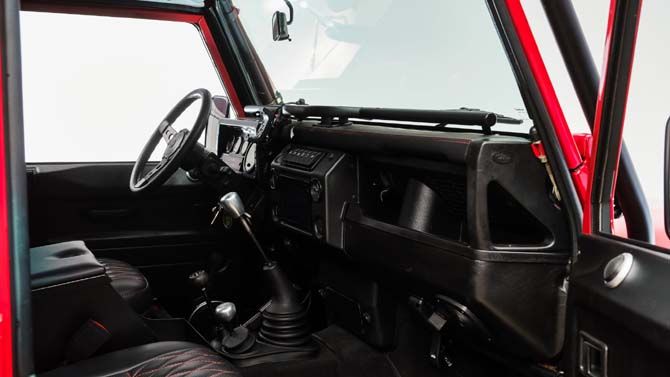 The auction for this fully restored, diesel-powered 1990 Land Rover Defender 110 ends on September 17th, so be sure you're registered to bid for a shot at this trail-ready classic.