This Corvette will be a 'holy grail' car in a few decades!
---
Brian Bowling was one of the not-so-lucky owners of a 2020 C8 Corvette that had a major quality issue. After about 500 miles on the clock, Bowlings C8 started to leak oil going down the highway before ultimately catching on fire. While he walked away unharmed from the incident, unfortunately the car was simply gone. Though the incident could have been worse, one can't help but to feel immense empathy for Bowling's disappointment in losing what was probably his dream car.
Even though it is an absolute shame, this is not the first time a new design has had quality issues and many times automakers are not so quick to right the wrong. In breaking with the tradition we've seen from many automotive manufacturers over the years of sweeping quality control issues under the rug, GM has instead decided to face the problem head on, in Bowling's case anyway, by giving him the very first 2021 production C8 to roll off the line.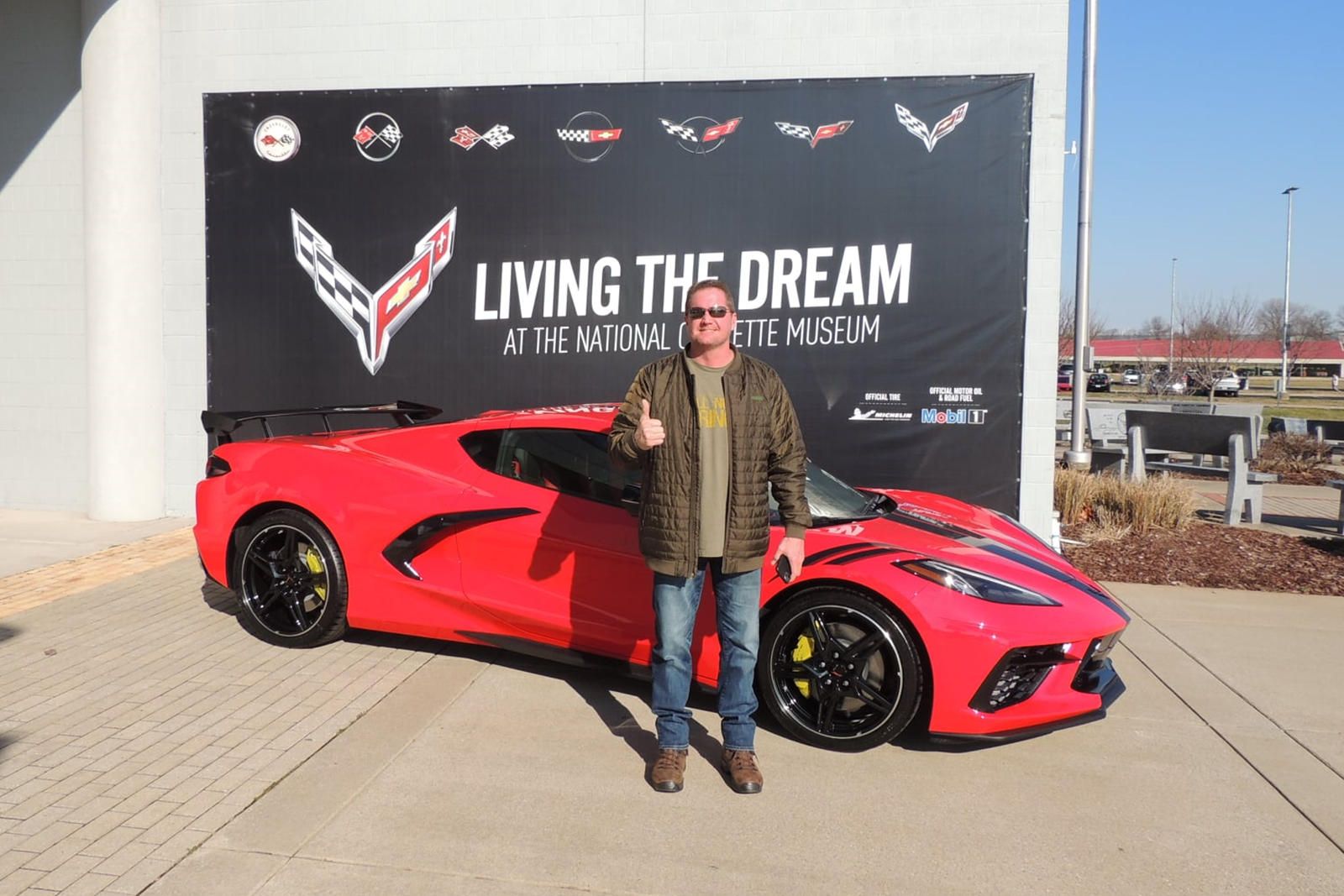 The car, serial number M5100001 is ironically Torch Red with contrasting carbon flash racing stripes and hash marks on the fenders. It also has the high wing spoiler to match. This red and black color scheme continues to the interior. In fact it seems that GM only broke with the theme in favor of yellow brake calipers. Mechanically, the car is a top of the line 3LT model with the Z51 performance package.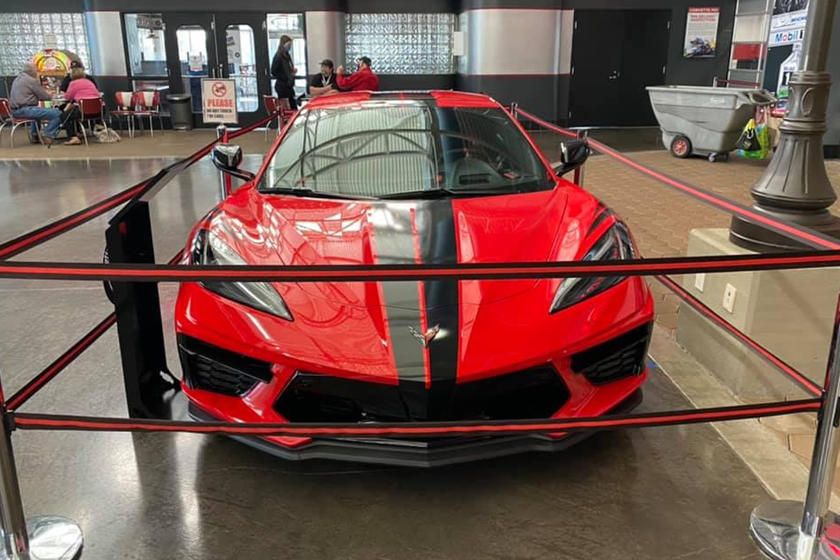 In addition to getting one heck of a replacement car, Bowling also got to pick it up at the National Corvette Museum. Not to mention, it is the very first one to roll off the line which is not only cool but adds to the value of the car. Considering the 2020 C8 VIN 001 sold at Barret Jackson for $3 million, it's hard not to wonder if Bowling will opt to keep the new C8 or turn a profit.