Chevrolet put a lot of work into the 5th-generation Camaro with multiple concept cars and a long list of special editions but in 2012 it took the pony car to a whole new level with the ZL1.
---
Proving to be the most capable Camaro made up to that point a ZL1 completed a lap of the Nürburgring in 7:41.27. This put the new Camaro on par with cars such as the Porsche 911 Turbo S and Mercedes SLS AMG, immediately catching enthusiast's attention. Powered by a 6.2-liter supercharged LSA V8 engine paired with either a beefy six-speed manual or a 6L90 3-mode automatic transmission, the ZL1 also featured an upgraded suspension system capable of adjusting damping rates up to 1000-times per minute.
To keep all of that new-found power under control, Brembo supplied a 6-piston front and 4-piston rear braking system. All of these high-performance upgrades increased the Camaro's cooling requirements and Chevy's solution was to add brake cooling ducts to the front end, build an oil-to-oil heat exchanger into the differential, and supply both the engine and transmission with an oil-to-coolant heat exchanger as well. The result is one of the fastest Camaros with the ability to keep pace for as long as is needed.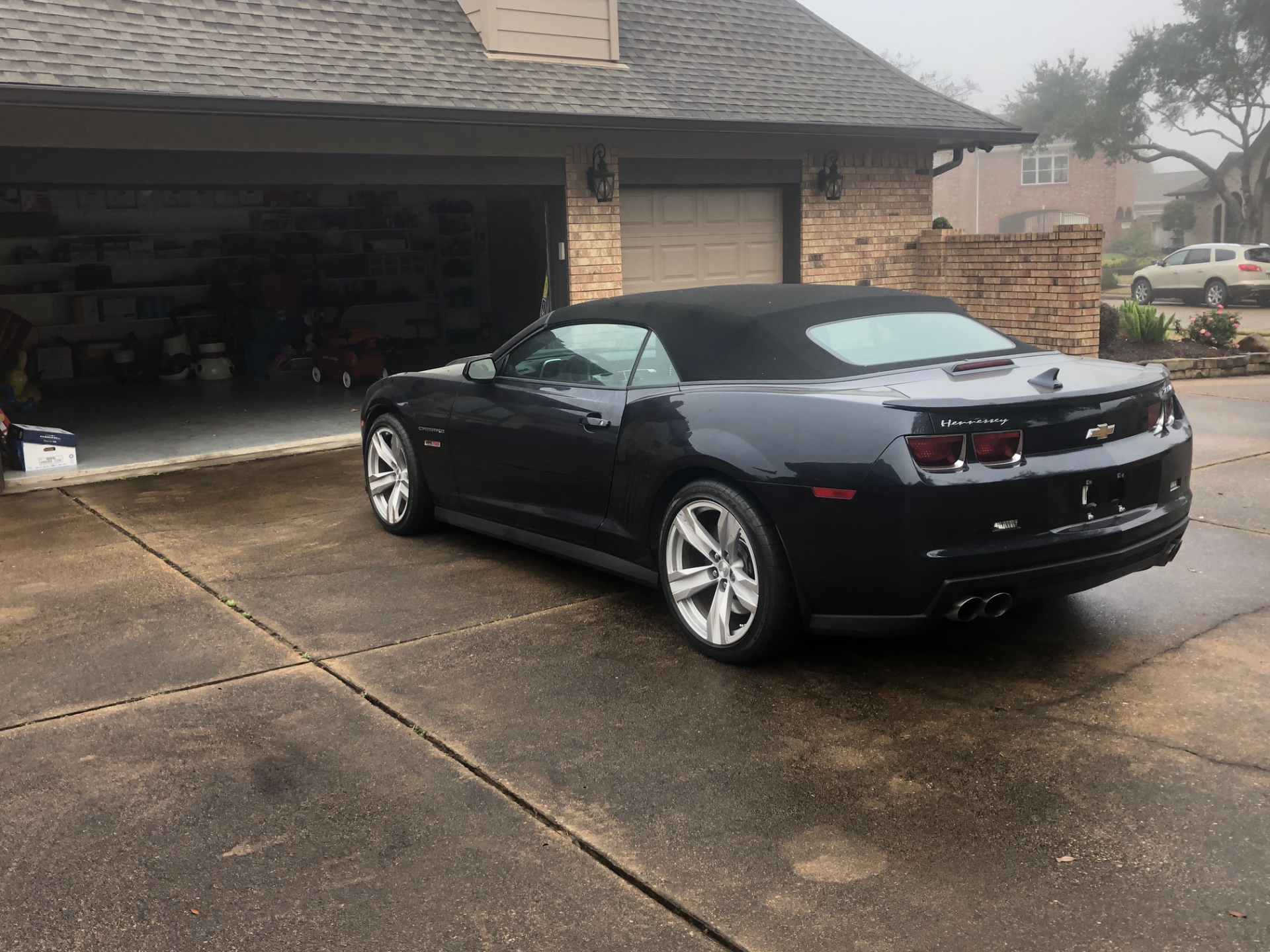 For enthusiasts that missed their chance at owning one of the first of the 5th-generation ZL1 examples, Awesome Joe Auctions is offering this low mileage 2013 ZL1 Camaro. This stunning Blue Ray Metallic ZL1 Convertible is currently under private ownership in Houston Texas. It is a one-owner garage-kept vehicle with only 1999 documented original miles. The fully loaded black interior features a stunning suede microfiber package that is both luxurious and sporty. Adding even more value to this car, its 6.2-liter engine has been upgraded with Hennesy's HPE700 performance package giving it a nearly 200-horsepower boost. Don't miss your chance to get behind the wheel of this awesome ZL1 Camaro.