Surely someone is going to want this thing…
---
It was only a matter of time before someone made not only a Dodge Challenger limousine, but one with 3 gullwing doors. Some would question why such a thing would be made, and the answer is because muscle cars aren't long enough, of course. Available right now on eBay, this stretched-out Mopar is your ticket to money-making success in a COVID-19 dominated hellscape.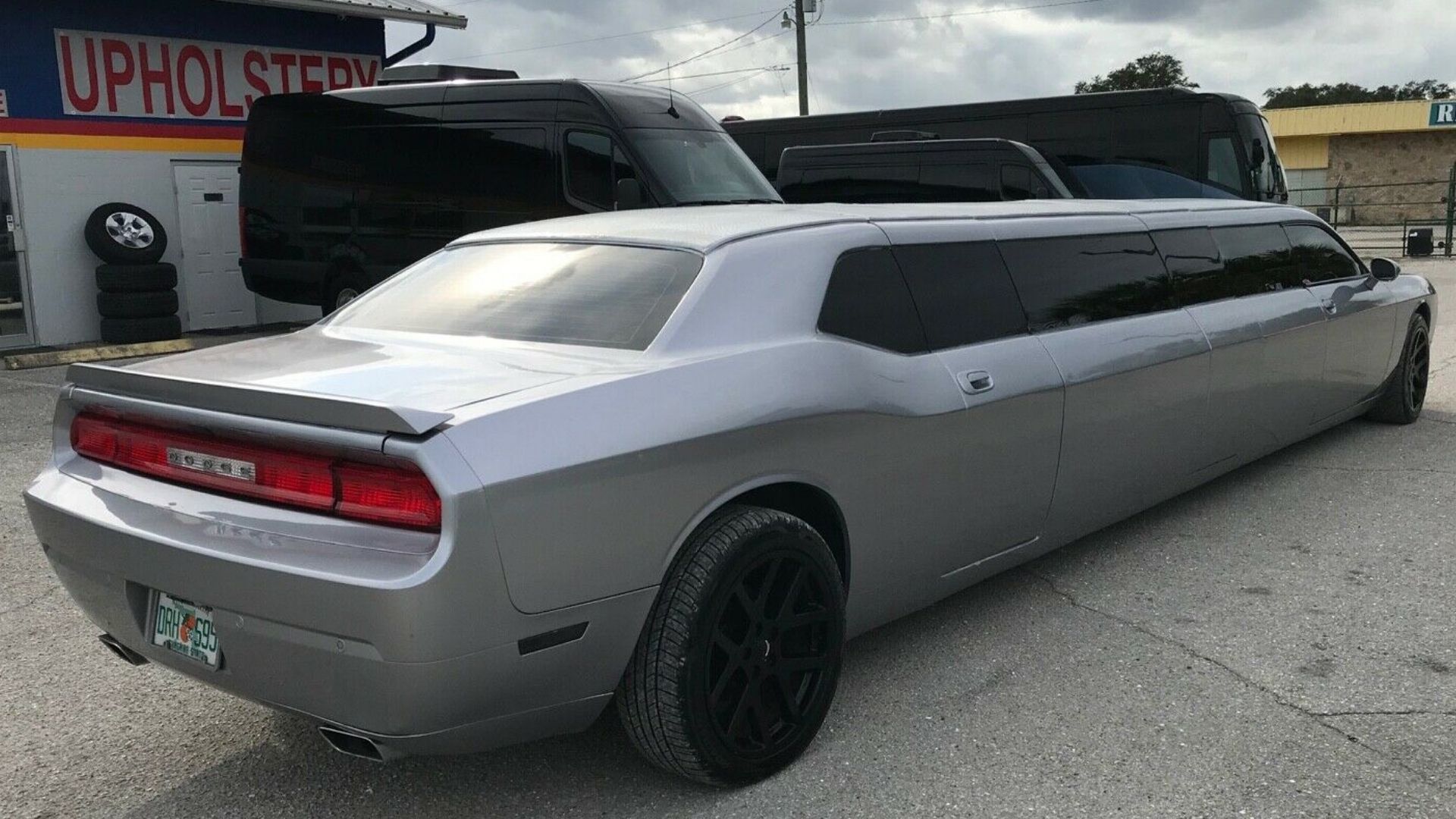 What you're looking at is 140-inches of a stretched-out body with wood floors and plenty of other swanky interior appointments. There's also a bar and a TV, because not everyone has television streaming apps on the phone these days, so that's pretty cool.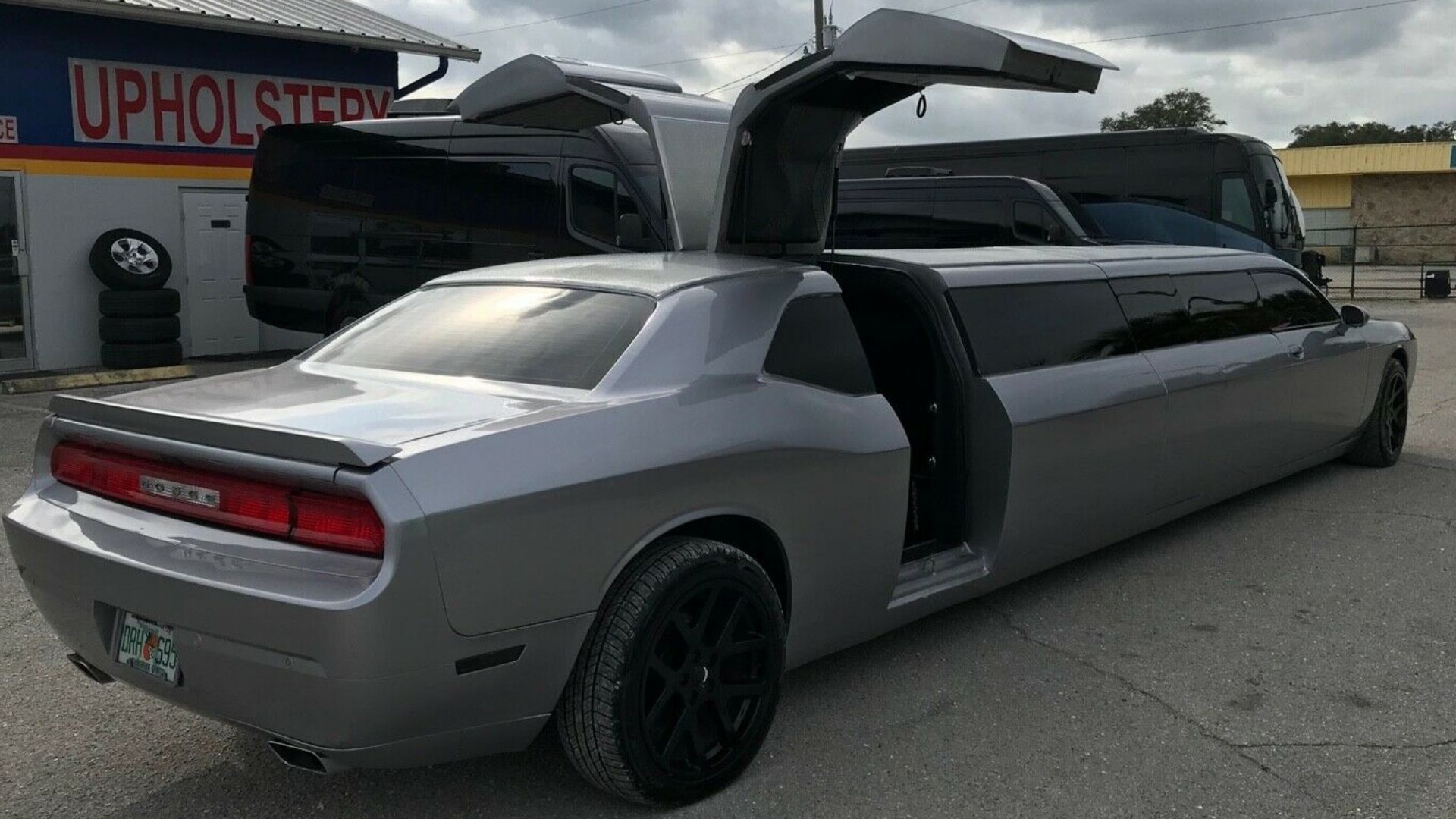 Not only is this Challenger long and in charge with 3 gullwing doors, which doesn't look weird or anything, when you close all those doors it looks like a candy bar left in the sun. That's a sign of the superior craftsmanship, or maybe it's a reflection of the flood damage title the seller was compelled to disclose, we're not sure.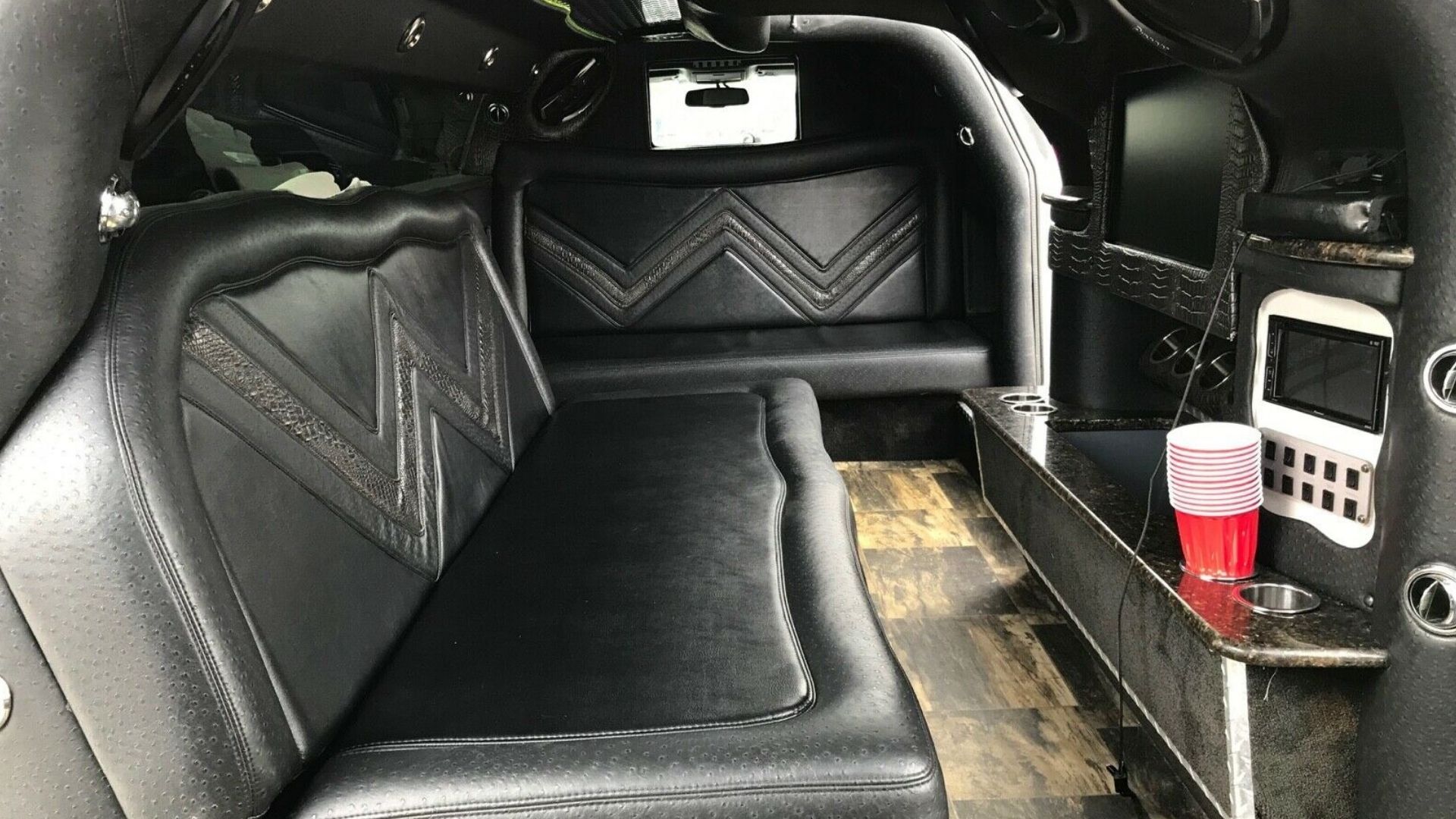 The seller certainly has a lot of ideas for this Challenger limo being ditched, we mean sold. You could put a wrap on it to advertise your business, or you could cart high schoolers around to the prom that's been cancelled because of extreme fear of the virus. Yep, the possibilities are truly endless. Just know we advise against taking this to the drag strip or using it in street races for obvious reasons.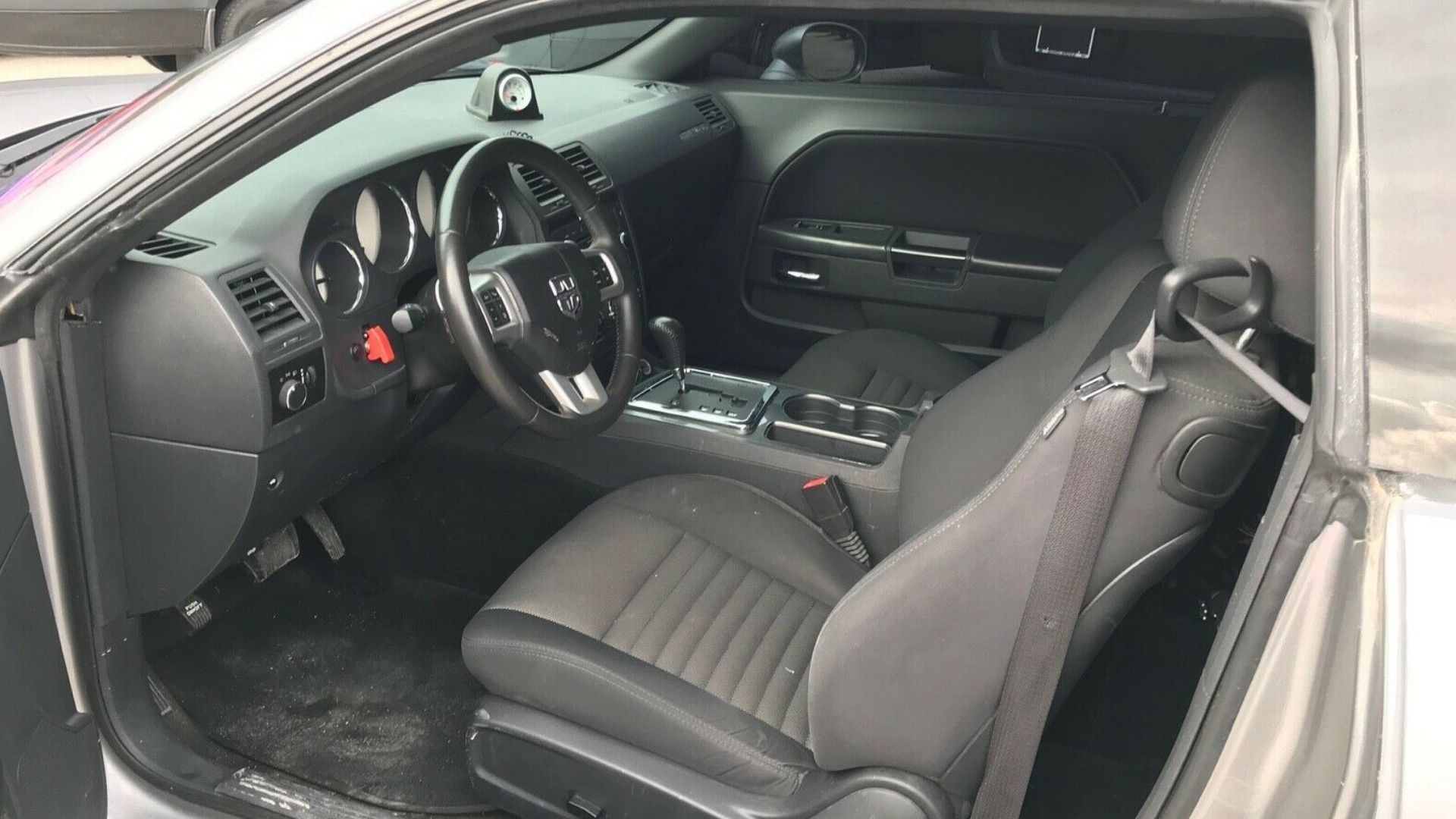 We're not sure why the car is listed as a Cadillac Fleetwood on eBay, with the seller stating it isn't one but is indeed a real, if heavily modified 2013 Dodge Challenger. The privilege of owning such a vehicle doesn't come cheap with a Buy It Now price of $32,500, which seller assures you is a steal since it should be more like $45,000. If you think that's a little steep for this masterpiece, you can also make an offer.
Check out the eBay listing here.