Even among Singer builds, this is a standout.
---
We're big fans of Singer Vehicle Design, the Los Angeles studio which builds some of the most breathtaking Porsche 911s out there. While we'd gladly take any car front Singer (cough, cough) sometimes the designers just go that extra mile. That's definitely the case with this Porsche 911 dubbed the Anglet Commission.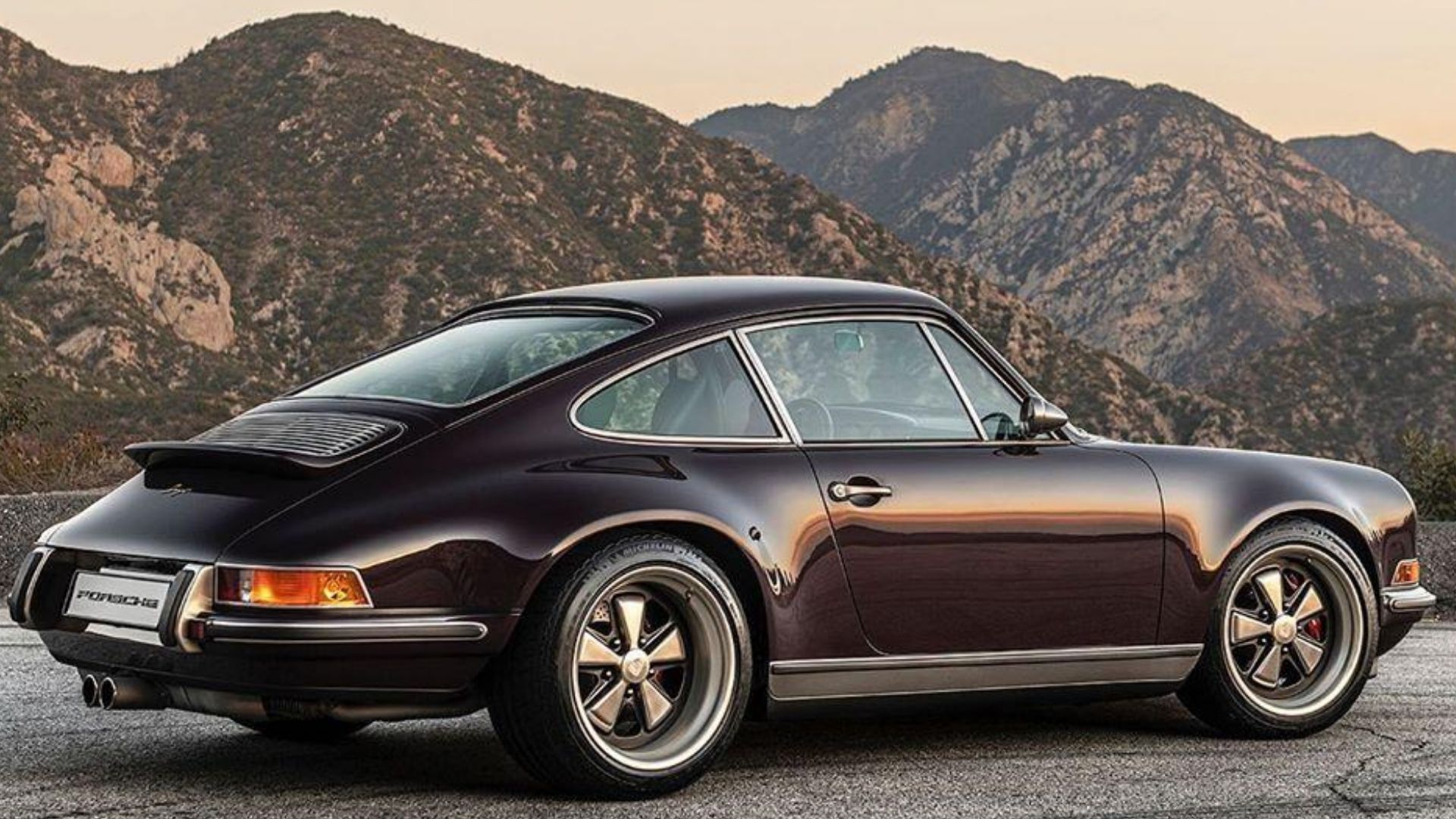 That beautiful, flawless bodywork covered with a sophisticated Aubergine Light Pearl isn't original. It also isn't made of steel, but instead is lightweight carbon fiber. The five-spoke Fuchs wheels add to the authentic feel of this build. Every detail about the exterior is breathtaking, from the nickel touring trim and brass deck-lid badging to the center-mounted fuel filler in the frunk.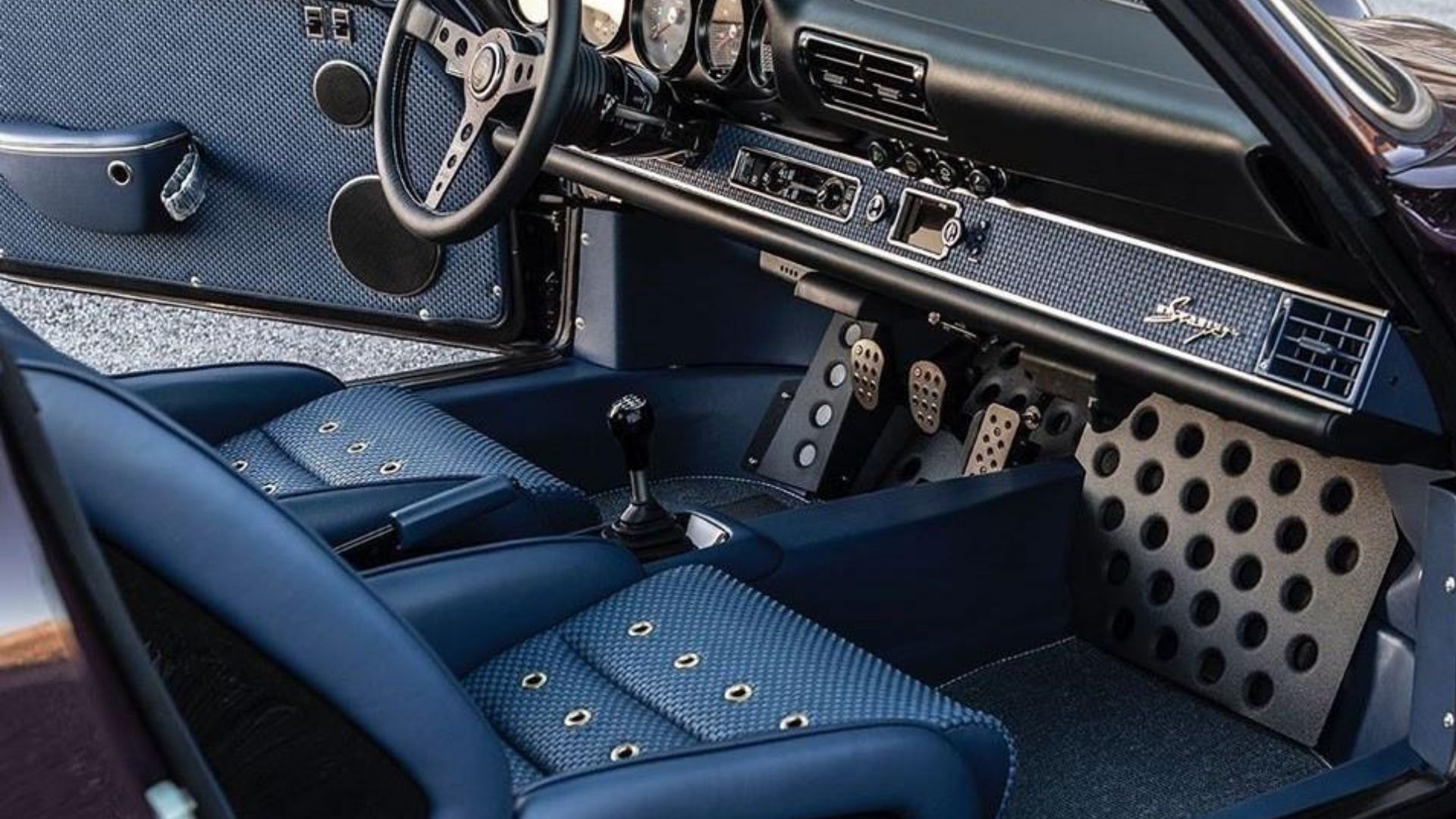 Because this was a commissioned job by someone who's obviously not concerned with expense, the interior is also quite opulent. Navy Blue leather graces the 8-way adjustable Recaro sport seats, which are accented by woven inserts and brass grommets. Alabaster stitching adds an interesting accent along with the brass Singer badging on the dash. For good measure, the luggage area in the frunk is covered in quilted leather.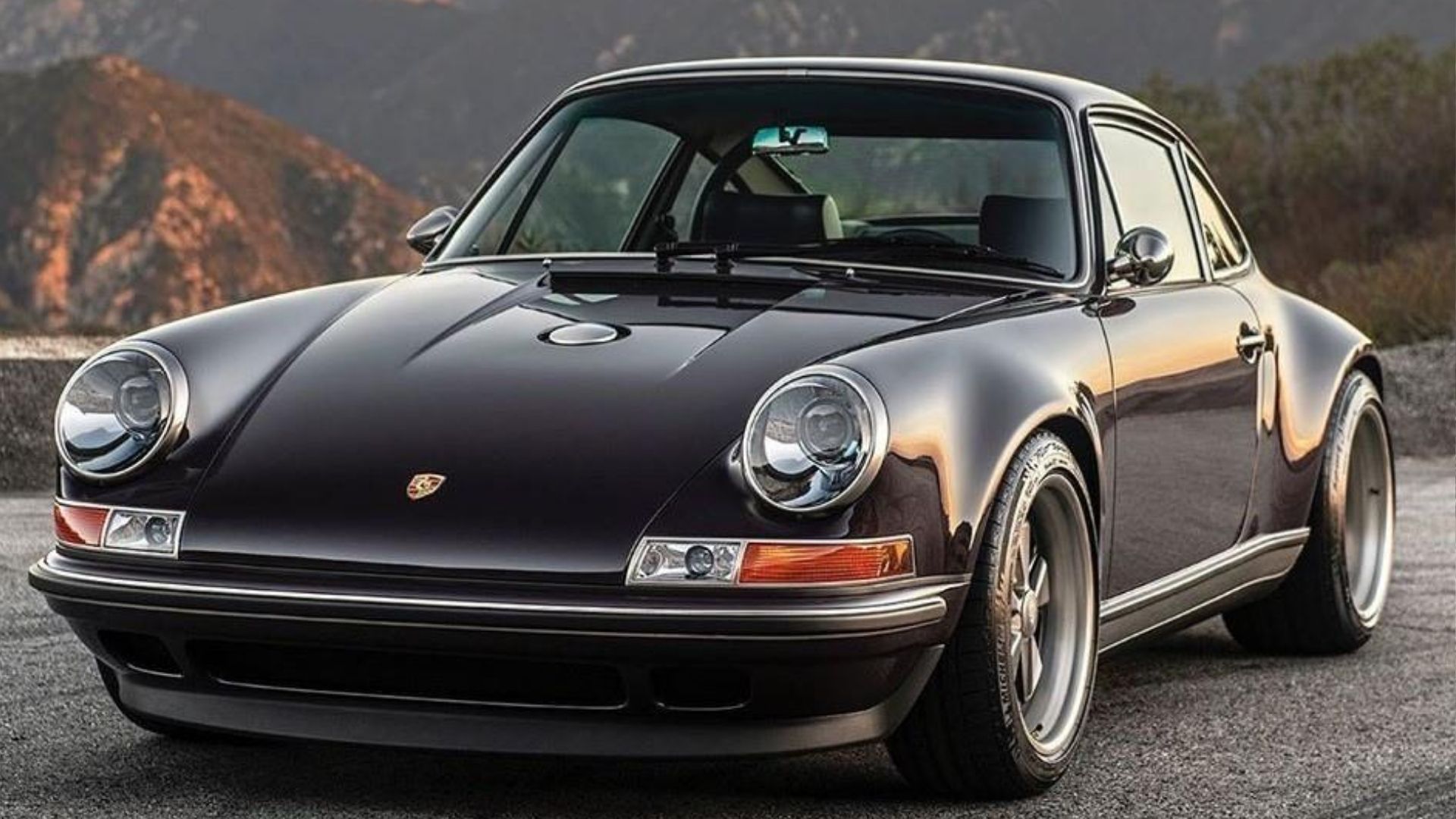 Tucked snugly in the rear of this Porsche 911 by Singer is an air-cooled, naturally-aspirated 3.8-liter flat-six engine. Cosworth had a hand in building the engine, which has been tuned to produce a stout 350-horsepower, thanks to modern designs for the intake, cylinder head, rods, and pistons. Advanced fuel injection and engine management systems have also been added.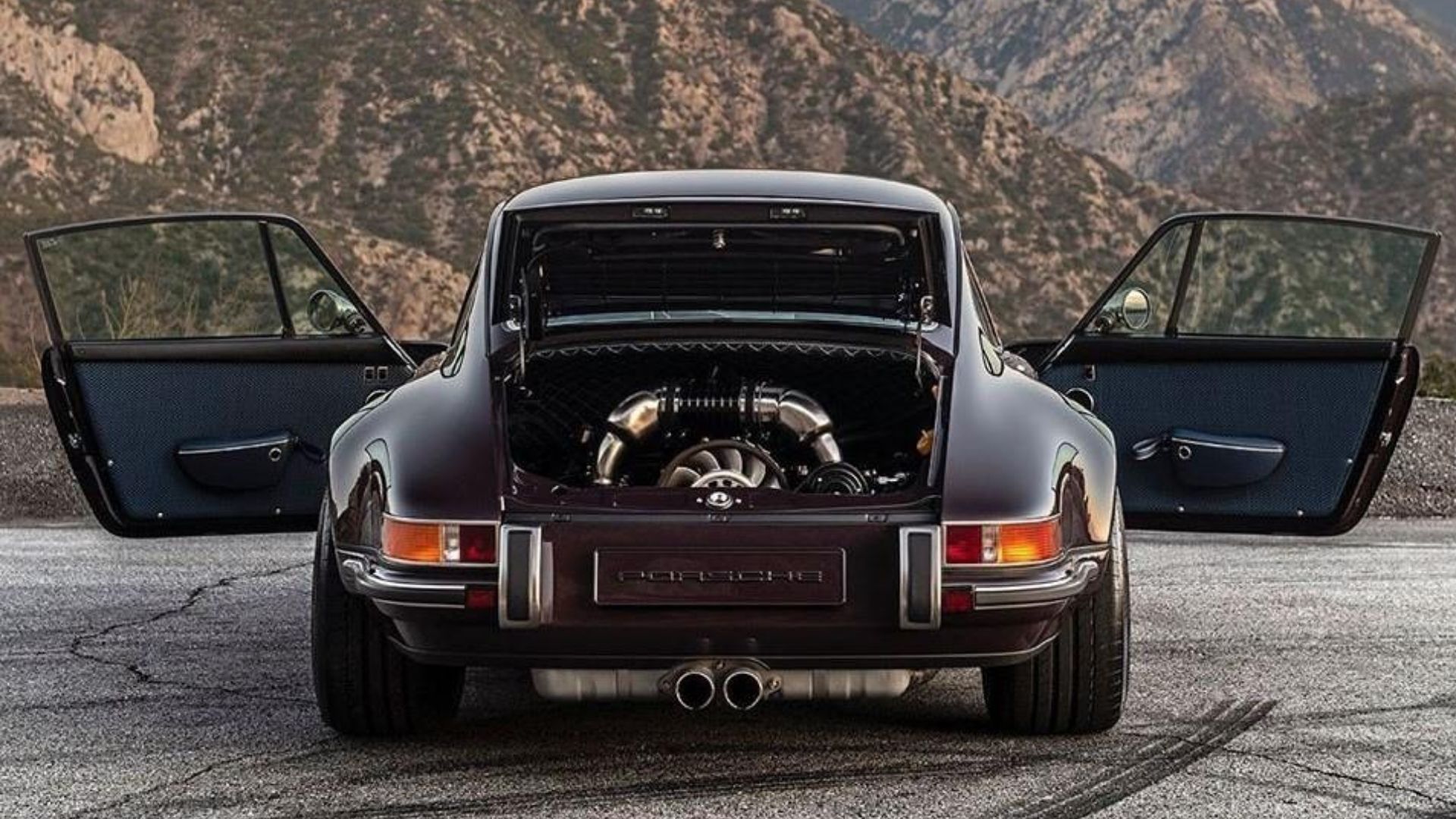 A polished nickel plenum finish on the engine and quilted leather upholstery in the engine compartment ensure the mystery owner won't be ashamed to show off the powerplant. The driver gets to row through a 6-speed manual transmission. All-wheel drive just adds to the performance fun. With that kind of setup there's little doubt this car begs to be driven hard.