Orange you glad they're both Corvettes!
---
The Chevrolet Corvette sure has changed a lot over the last 67 years and eight generations, and the two cars shown here are a prime example of that. On one hand, we have C1 Corvette that has been heavily customized, while the all-new C8 Corvette is still a red-hot commodity among collectors and enthusiasts. Both are orange and both are in the same ballpark in terms of pricing, so we want to know which of these Corvettes you would buy?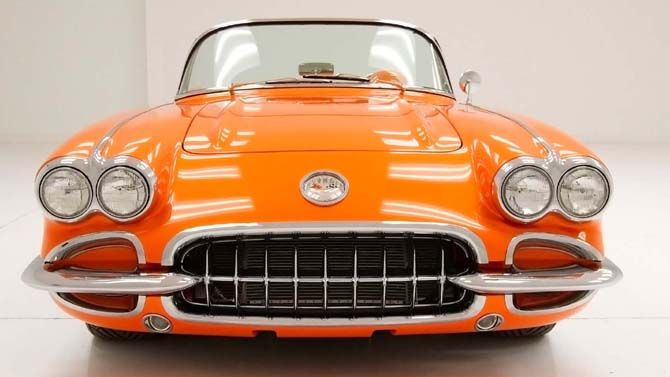 If you're looking for a unique classic, then this 1958 Chevrolet Corvette is definitely what you're looking for. This C1 is a fresh restomod packing a 350 cubic-inch Ram Jet V8, coilovers at all four corners and four-wheel disc brakes, but if it wasn't for the late-model Corvette wheels and unique creamsicle paint job, it would be almost impossible to tell this Corvette has even been modified.
The exterior of this Corvette shows how much work went into the restoration, while the fully custom interior has a hotrodder's flair. This head-turning '58 'Vette just went on sale at Classic Auto Mall where it's currently listed for $129,900.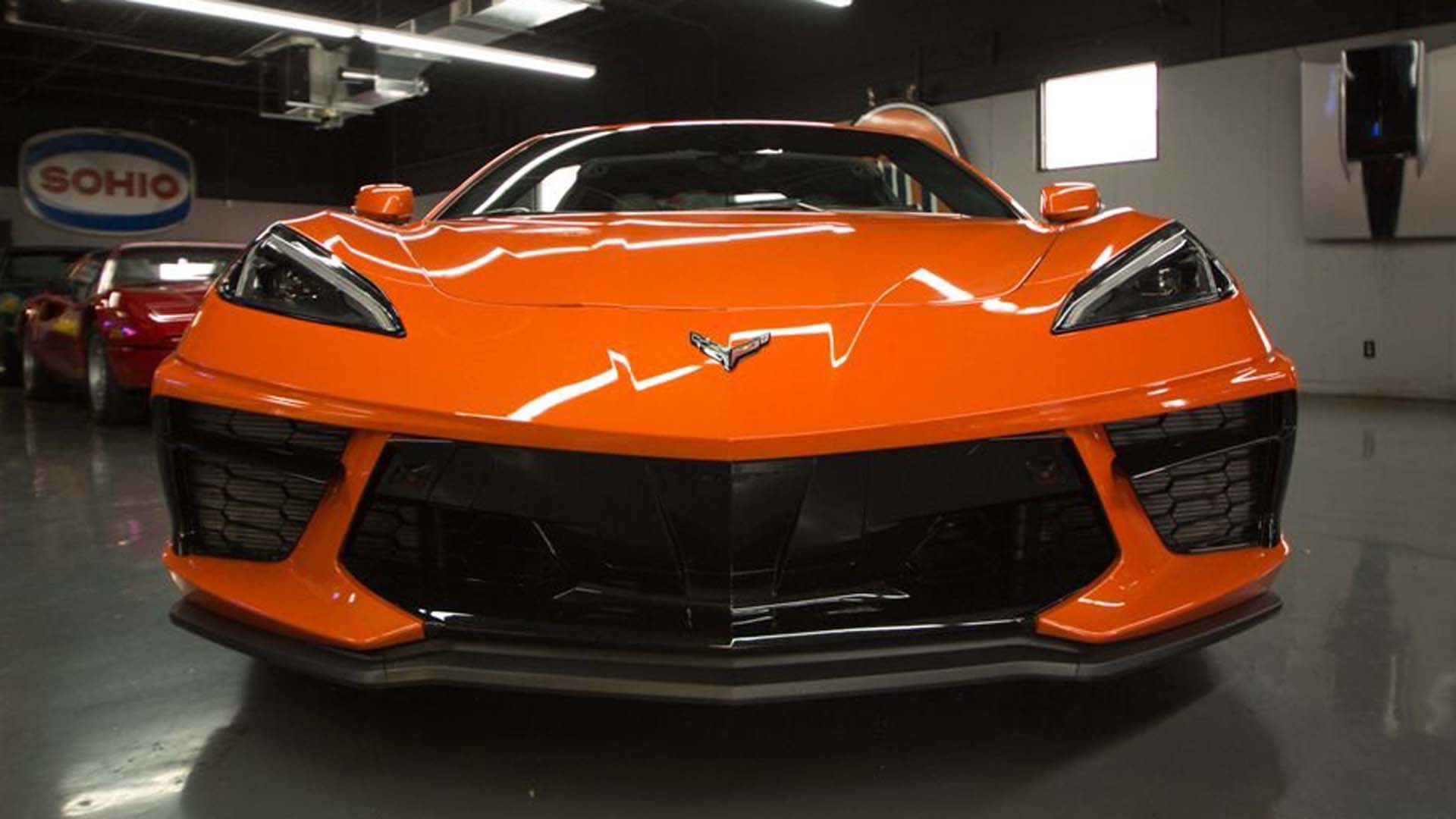 On the opposite end of the spectrum, this 2020 Chevrolet Corvette Stingray is completely stock and with 1,225 miles, it's barely even broken in. Painted in Sebring Orange, this C8 is a 2LT trim level with the Z51 performance package, which means the mid-engine 6.2-liter LT2 V8 is pumping out 495 horsepower. We've seen dealers listing C8s for prices well into the six-figure range, so we don't imagine that this Corvette will take very long to sell. Seven Hills Motorcars has it listed for $95,900 – a price lower than some wrecked C8s that are out there