Probably not the best idea ever…
---
Tim Burton, otherwise known on YouTube and elsewhere as "Shmee", is known for his love of supercars like the Ford GT. He admittedly is biased toward European brands, but that's understandable since they make the vast majority of supercars. The one thing about such extreme performance vehicles is that while they're a blast to drive, they're not a great choice for taking out on the open road. In the included video, Shmee recounts his experience road tripping in a Ford GT.
Watch a Ford GT race a 1400-hp AWD Mustang here.
Shmee attended the launch event for the new Ford GT and desperately wanted one from the very beginning. As you probably know, Ford is incredibly selective about who gets to buy the supercar from the factory. The fact the YouTuber has a huge following and he doesn't just trash his vehicles but instead absolutely babies and cherishes them probably helped tremendously with him being one of the few selected for ownership.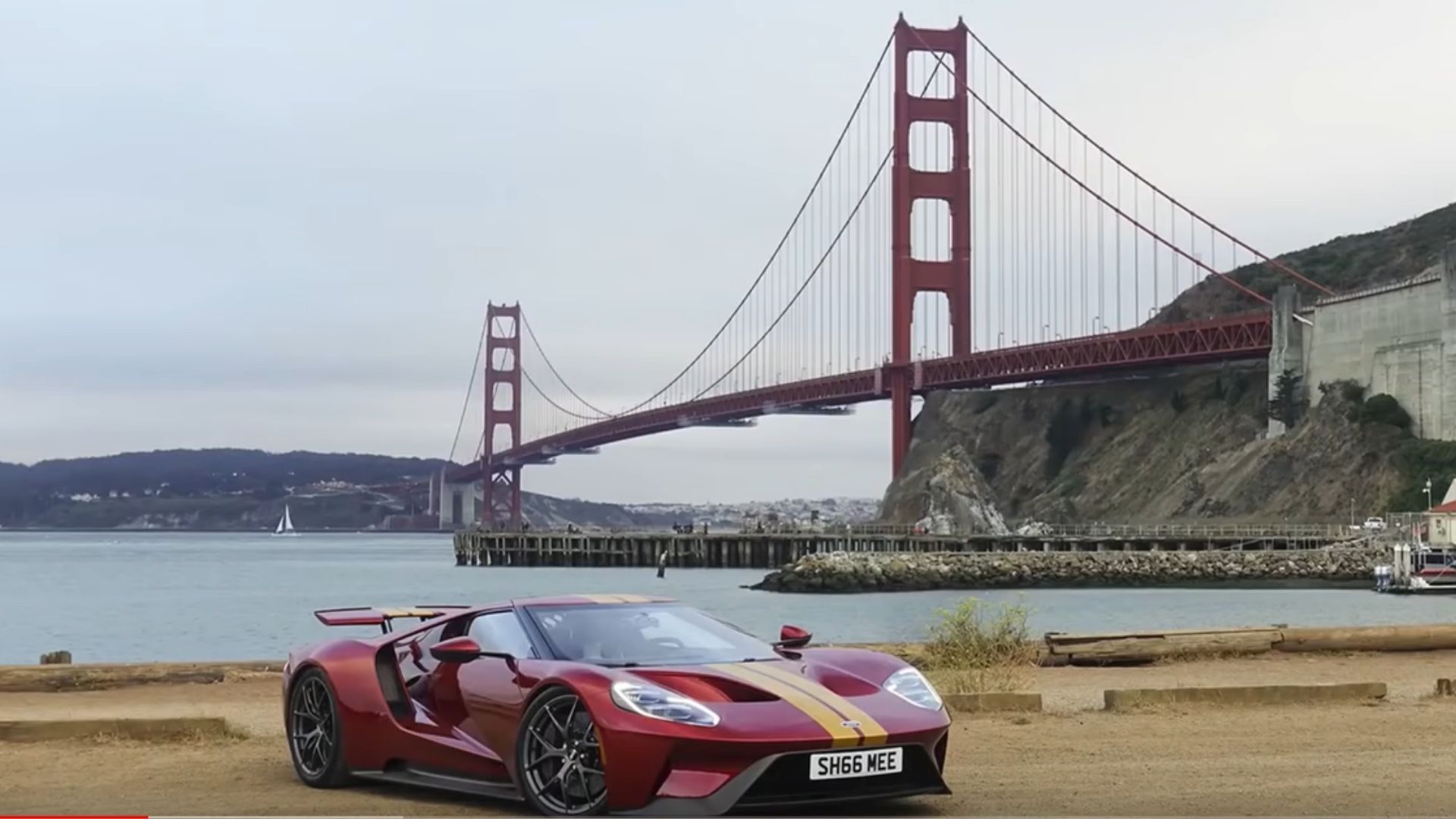 Just like anyone else, Shmee wanted to take his new vehicle on some adventures. That's a normal thing, but when you have an unusual car you might want to deal with the reality. It reminds us of the story Danica Patrick told of buying a Lamborghini, then going to the airport to pick up her sister only to realize her sister's luggage wouldn't fit in the tiny frunk. Supercars aren't built for doing everyday things.
While the C8 Corvette is great, now it enters more into the supercar sphere as far as performance and everyday practicality. Pervious generations of the Corvette can hold an amazing amount of cargo in the rear (ok, not the C1) so they're amazingly practical for going on a road trip. When the engine sits behind the seats, that practicality is eroded quickly, just like in the Ford GT.
In the video, you get to hear Shmee detail out the plan he had to ship his Ford GT from England to the United States and do a road trip around the entire country. That's a cool plan, but he probably should've chosen a more practical vehicle. On the other hand, he now has some funny stories to tell, which we'll let him do in his own words.