One of the most famous men in Hollywood clearly prefers bikes.
---
We set out to dig up what kind of cars Ryan Reynolds has put in his garage, are were admittedly underwhelmed. Besides evidence that he might own a Dodge Challenger, and possibly bought himself a Lamborghini for his 37th birthday, his known car collection is pretty sensible - while sensible isn't a bad thing, it doesn't give us a lot to talk about. However, the funny guy/leading man seems to have a thing for motorcycles, and that's something we're happy to dig in to.
"I love the fact that when you're on a motorcycle, riding a motorcycle is the only thing you're doing."
Retro Triumph by Kott Motorcycles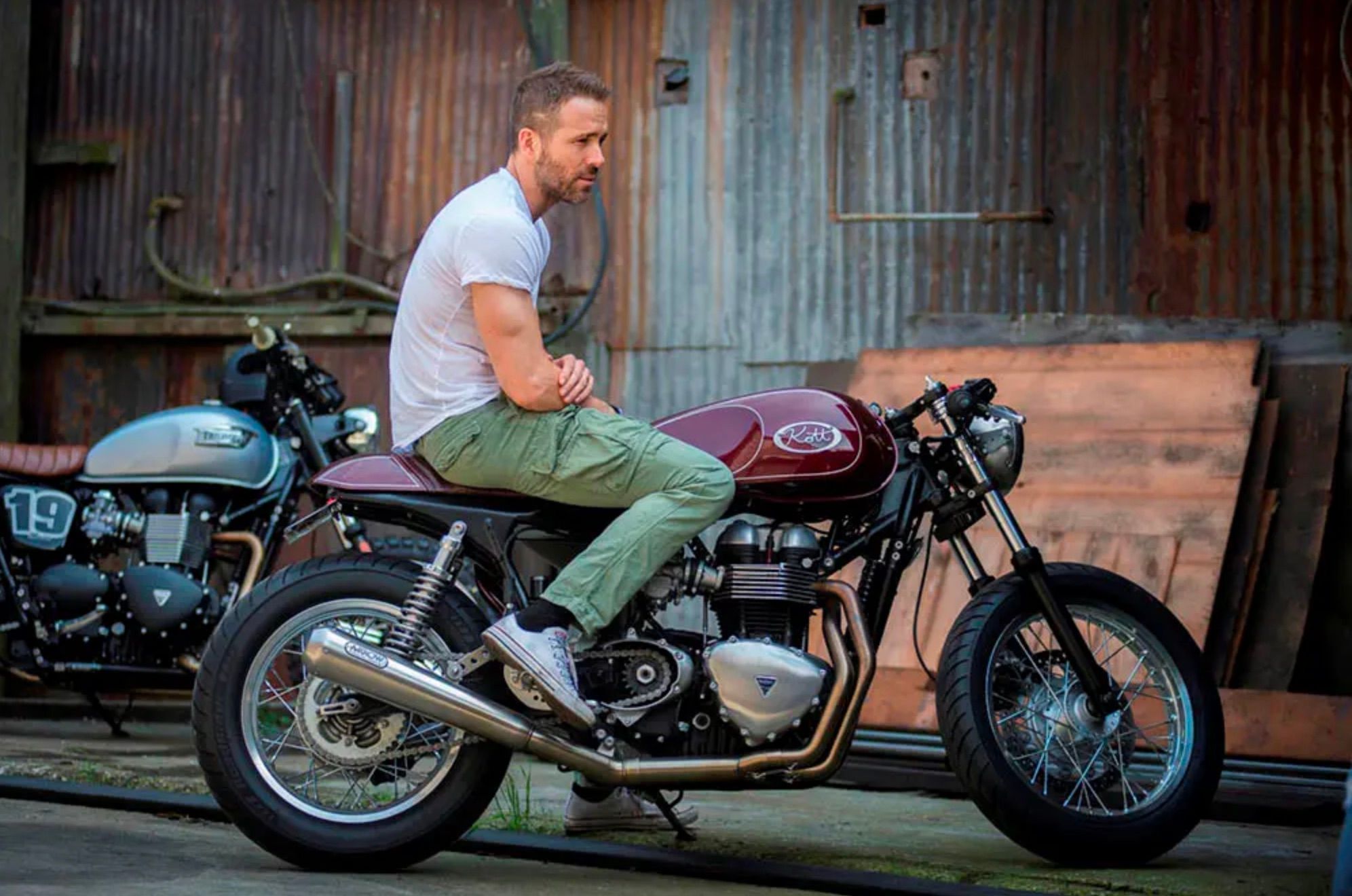 Dustin Kott, based in Los Angeles, CA, has a reputation for building 1970s Honda cafe racers. However, one of his builds, a Triumph Thruxton, earned him quite the notarirty when Ryan Reynolds was spotted on it.
1964 Triumph 650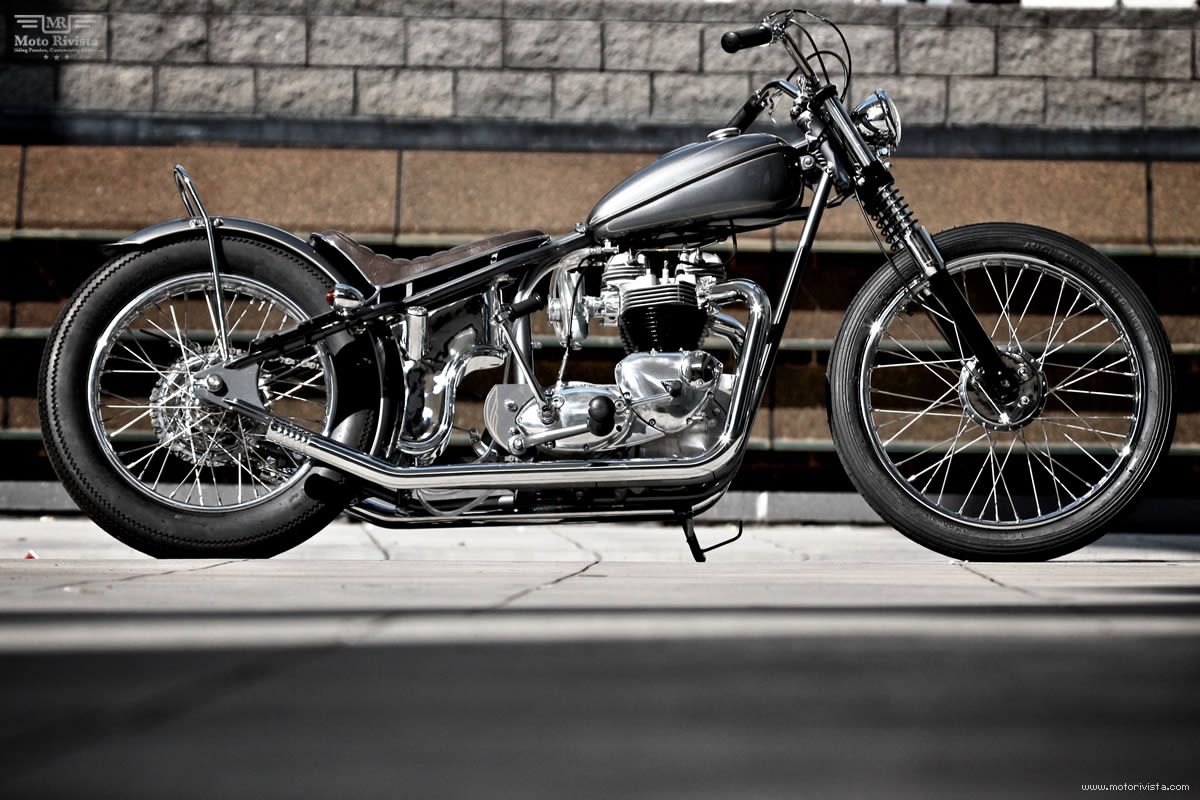 Speaking of custom Triumph bikes, this chrome-clad 1964 650 model was made by The Factory Metal Works in honor of a naval cannon fired in Reynolds' hometown of Vancouver, Canada. It is appropriately named the Nine O' Clock Gun.
Ducati Paul Smart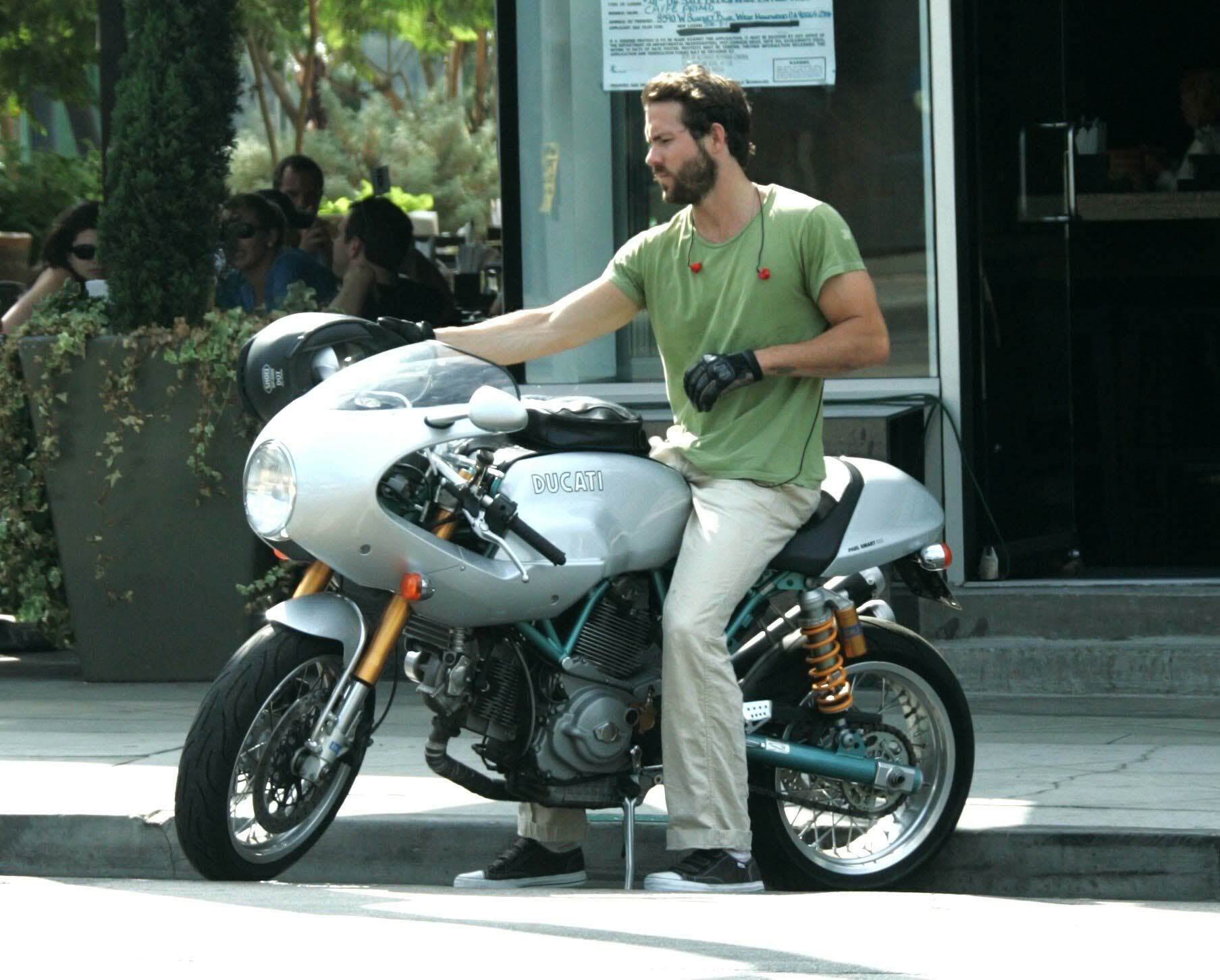 The Ducati Paul Smart Limited Edition is another rare bike in Reynolds' collection. This bike fits the start perfectly since it sports the vintage style he seems to be drawn towards.
Honda CB750 by Raccia Motorcycles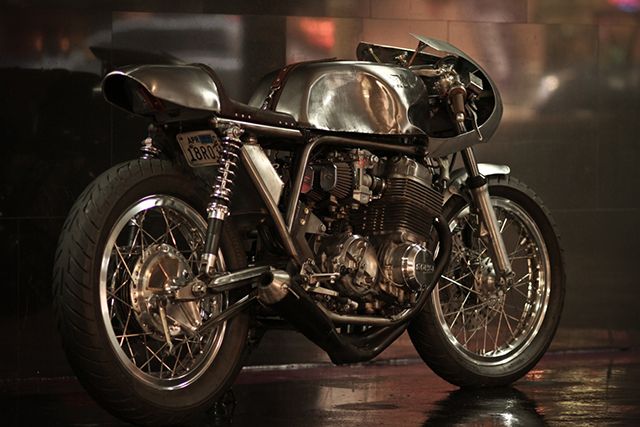 This bike was custom ordered by the star himself. It was requested because it reminded Reynolds of a bike he had when he was younger - he actually learned to ride on a CB750. Obviously, this example is quite different than stock, and took about 7 months to complete.