And the amount they spent is absolutely ridiculous...
---
Update: Little did we know when Rolls-Royce revealed the Boat Tail with the dual fridges, umbrella, and other picnic-related features that it was created for none other than Jay-Z and Beyonce. This is according to an anonymous source from The Telegraph, so take it with a grain of salt. Actually, we think most of our readers won't really care all that much. Also, CNN reports the car set the extremely wealthy couple back a cool $25 million, which might set a record as the most expensive new vehicle. Either way, that's a ridiculous price, but we hope Jay-Z and Beyonce perform a song together about going picnicking in their Rolls.
Original Article: When Rolls-Royce unveiled its latest car, the Boat Tail, the ultra-luxury British automaker proudly stated it is "the most ambitious motor car ever created." Coming from a brand which has a reputation for making incredibly luxurious vehicles loaded with bespoke features, we're sure that isn't hyperbole. Digging into the details of the Boat Tail, it's immediately apparent that even for a Rolls-Royce, this is one special car.
Justin Bieber's Roll-Royce is even more unique. See it here.
Coming in at 19 feet long, this is a big car, yet it only has 4 seats and 2 doors. Backseat space is good, which you would expect on any Rolls-Royce, but it's the tail of the car which is really interesting. Shaped like a yacht deck, there's really nothing else on the road like it.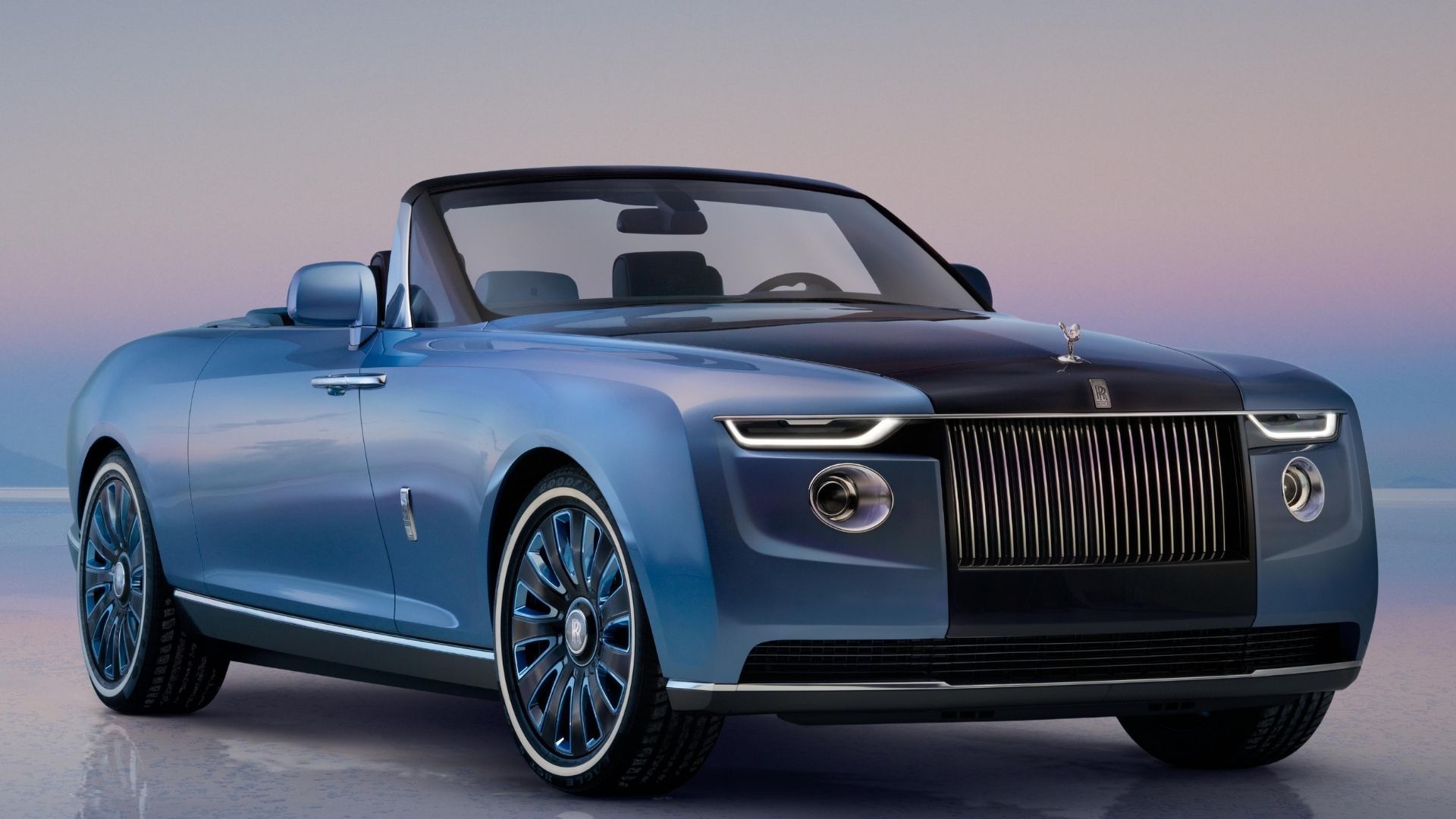 Each of the 3 Rolls-Royce Boat Tails has bespoke elements, a feature which the automaker has always pushed. However, these cars are being shown off to remind everyone what the Coachbuild program is capable of, given the correct amount of resources (money).
Coachbuild, which is an invitation-only program, targets the most high-end clients of Rolls-Royce. Designers worked with the owners of these Boat Tails for 4 years, leading to extreme levels of bespoke elements in each one.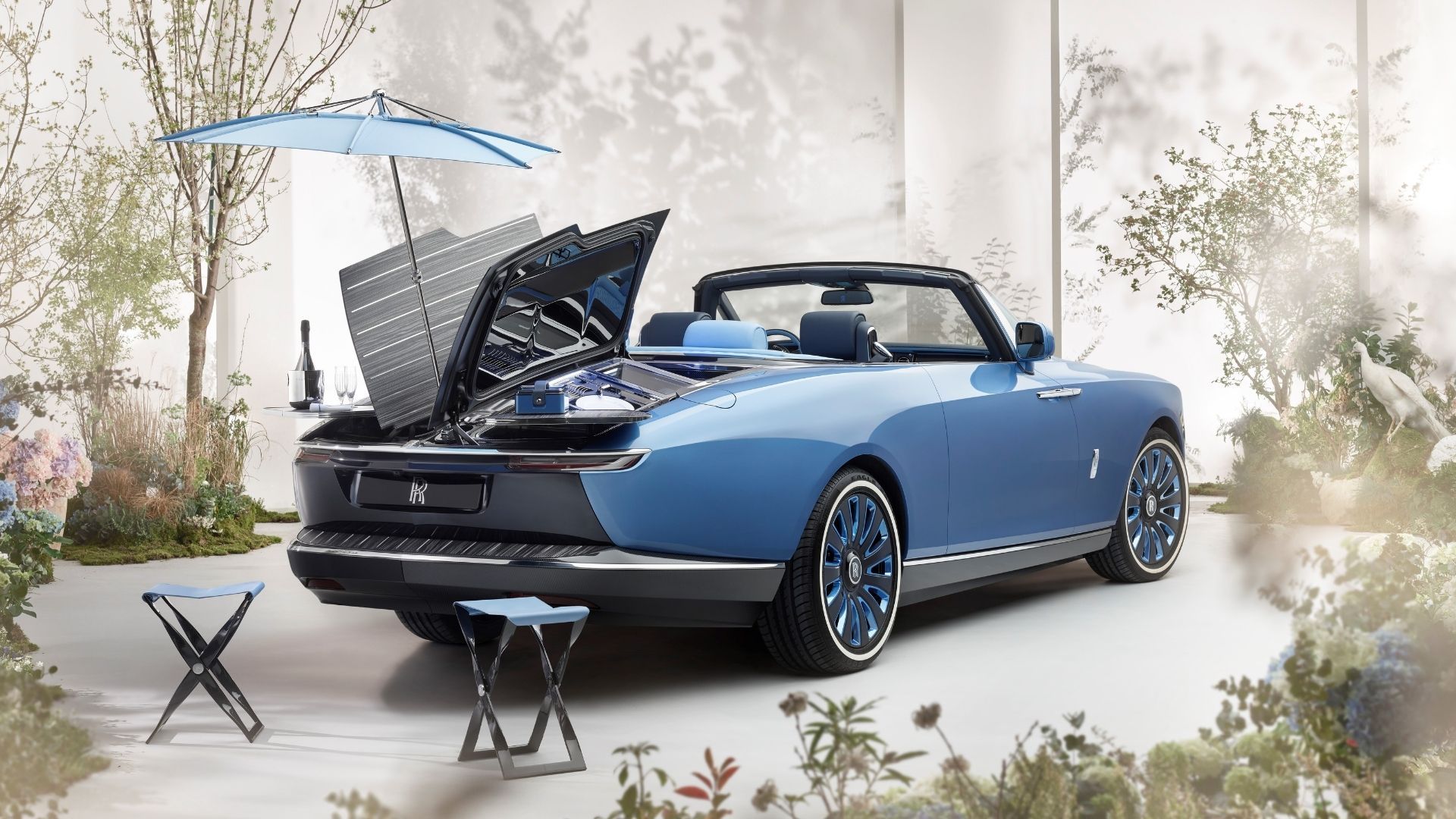 For example, the car being displayed has a unique blue paint with metallic and crystal flakes embedded. To ensure the paint was as smooth as possible, Rolls-Royce had a craftsman run a finger along the body line before the paint could fully dry, softening the edges. The hood has been painted by hand and is gradated, something the automaker has never done before.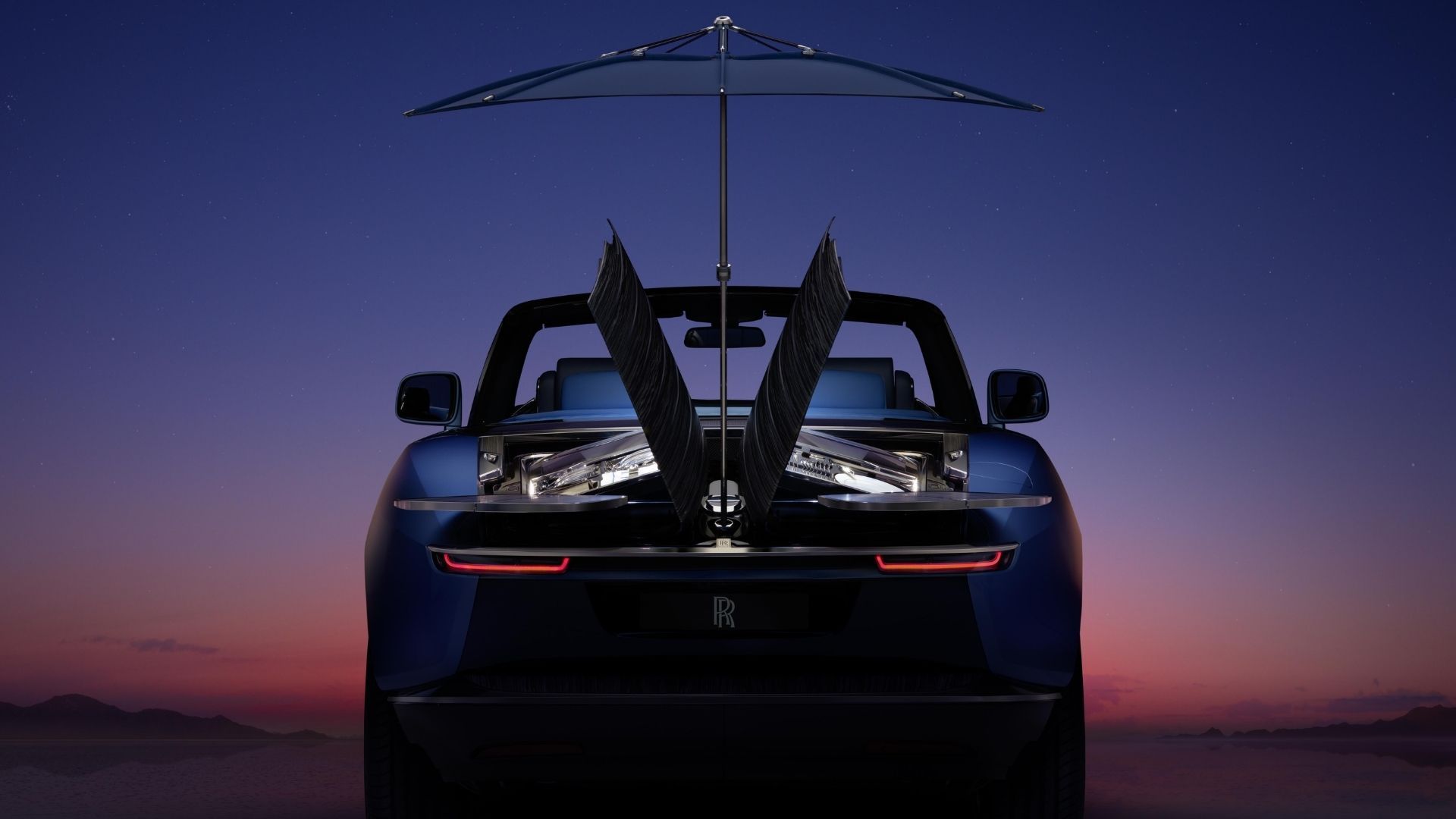 Other details include a unique BOVET 1822 clock created just for the client. There's also a Montblac pen stored in a hand-crafted aluminum and leather case inside the glovebox. Guilloche instrument panel dials are finished like some of the finest jewelry or watches in the world.
As for that long tail, it houses two refrigerator compartments for bringing along vintage champagne for outings, along with other supplies. An umbrella stored away in the rear center line telescopes out, providing shade on a sunny afternoon. It's definitely over-the-top, but like Rolls-Royce claims, this is the "most ambitious car ever created" or something along those lines.
Sources: CNN, The Telegraph