Our eyes are burning!
---
A young businessman in Dubai, named Rashed Saif Balhasa, recently showed off his Dior-wrapped Rolls-Royce Wraith with great pride. Apparently, some of 2.87 million YouTube subscribers and 1.8 million Instagram followers who know him as Money Kicks were fully supportive of his decision to do such a thing to the ultra-luxury car, some even impatiently awaiting the display. For the rest of us, it's become a potent display of how money can't buy taste.
Are you a glutton for bad wraps? We have more here.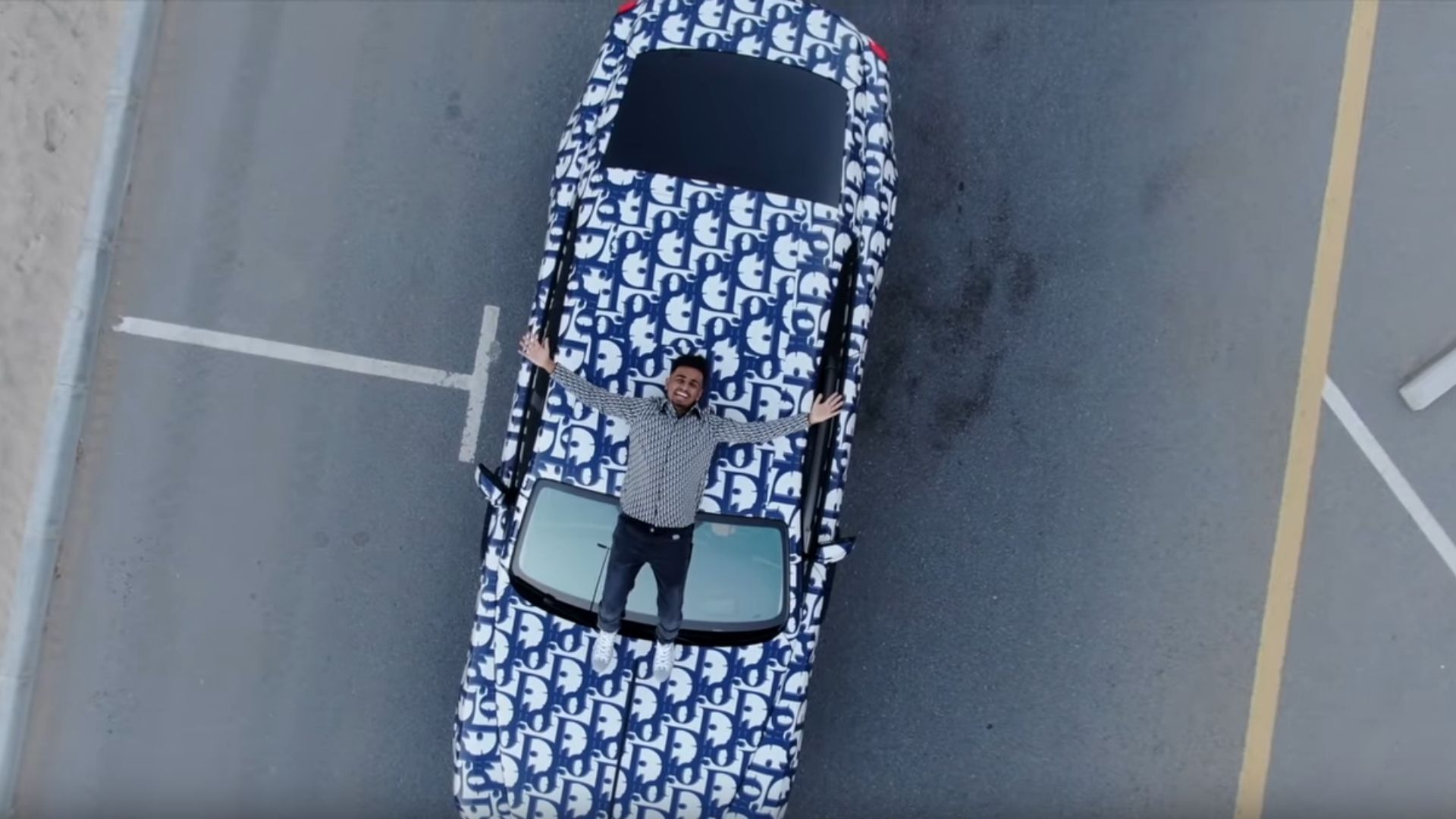 Money Kicks released both a YouTube video to excitedly show off his transformed Rolls-Royce. The work was done by a place called Dare Autos and we think the name is ironically appropriate. They even did a reveal in the showroom where two workers lifted a nondescript black cover off the car, revealing the wrap dramatically.
Not everyone is a fan of car wraps which feature the logo of a famous fashion brand. They believe such a display is in poor taste, like wearing a shirt plastered with such logos, and we'd have to agree. It kind of looks like a bad camo wrap used by an automaker to disguise the contours of the body, absolutely destroying the exterior aesthetic appeal of the Wraith. We sure hope this guy is getting some sort of commission from Dior to advertise the brand in such an obnoxious way, but it's likely he isn't that savvy. But it is mentioned in the reveal video the guy wears Dior clothing "like crazy."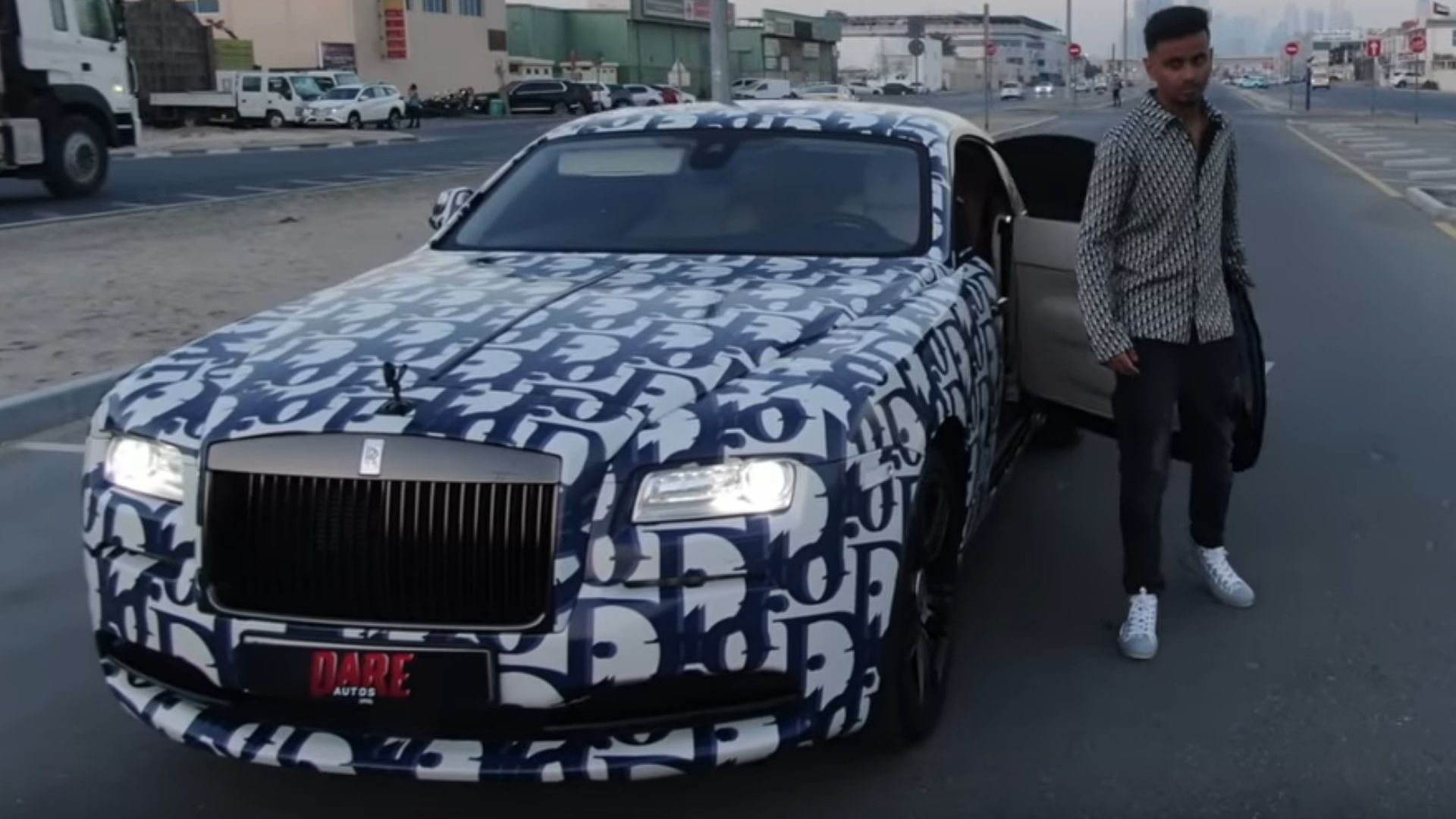 Instead of shrinking at what they know will be an onslaught of haters, Money Kicks and his friends call them out in the video. It's pretty brave and now you're on notice that if you think this Rolls is ugly, you're a hater.
Sadly, this might start another tacky car wrap trend, and it seems Money Kicks is almost counting on it. Help us all.