That's one way to go out in style.
---
At first, we thought Philip Allen was joking when he said he's made arrangements to be buried in Richard Hammond's former 2008 Morgan Aeromax, but as the interview went on, he's not kidding. Allen explained the plans to Retromotive, which would total up to over $100k to execute, but this man, apparently, really loves this car.
"Look, I don't take myself too seriously, I'm here for a fun time and I love this car so much I've already made plans to be get buried in it," he told the interviewer.
In the interview, it was explained that Richard Hammond really regretted selling the Malvern-based Morgan, we're not sure if that's because the new owner wants to be buried in it, or if he just didn't want to let go of a car that was 1 of only 100 made. Since so few were made, getting one meant more than having money, you had to have status to be able to get to the front of the line, so Philip Allen, as successful as he may be, didn't quite have the celebrity status of the Grand Tour host.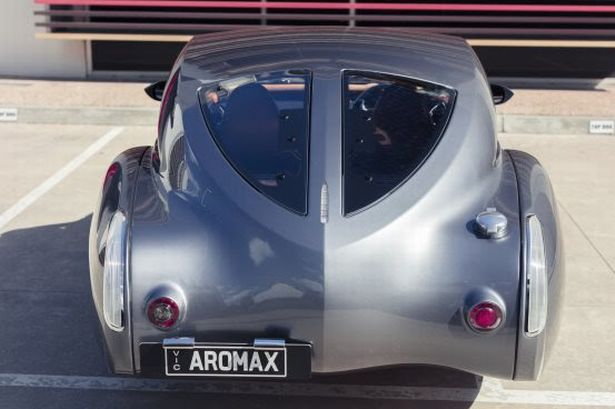 The plan is to put the car, and we assume Philip Allen's body, in a container, with the car up on jack stands so the tires won't go flat (the horror) and seal the container. Then, the contents of the container will be put in a hole and a concrete slab will cover it.
Is this the ultimate car collector's last wish? Or is it taking things too far?