This Jeep is part muscle car and you get more chances to win it as a Motorious reader.
---
The newest Dream Giveaway vehicle comes to you as built by TrailBuilt to be one monster of a 2021 Jeep Rubicon with 392 power. This 470-horsepower Rubicon 392 is brand new and can be yours for as little as $3, and as a Motorious readers, the more entires you buy, the more bonus entries you will get. In addition to the Jeep Rubicon 392, Dream Giveaway is also throwing in $20,000 to cover the taxes.
Click here to get your entries to win this 2021 Jeep Rubicon 392.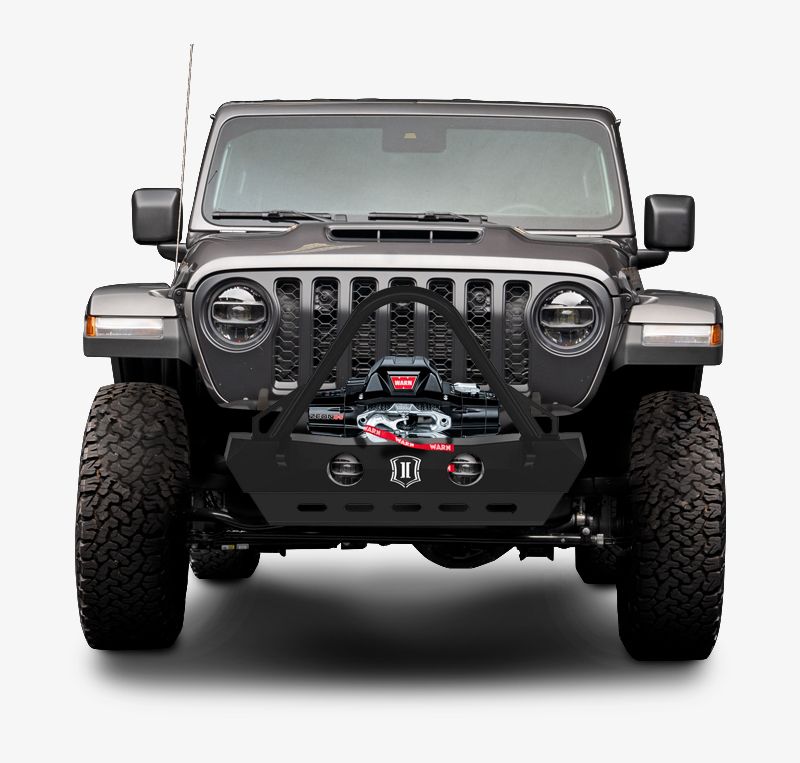 This Jeep Wrangler Rubicon 392 is rewriting the rules of what it means to be an off-road cruiser. Many will say that a Jeep can't be a muscle car, but this challenges those notions with a hefty 470/470 split from the Hemi engine. This engine is basically the same one that powers the Dodge Challenger Scat Packs and the Dodge Charger Scat Packs, but you get a lot more ground clearance, and some would say, a lot more utility.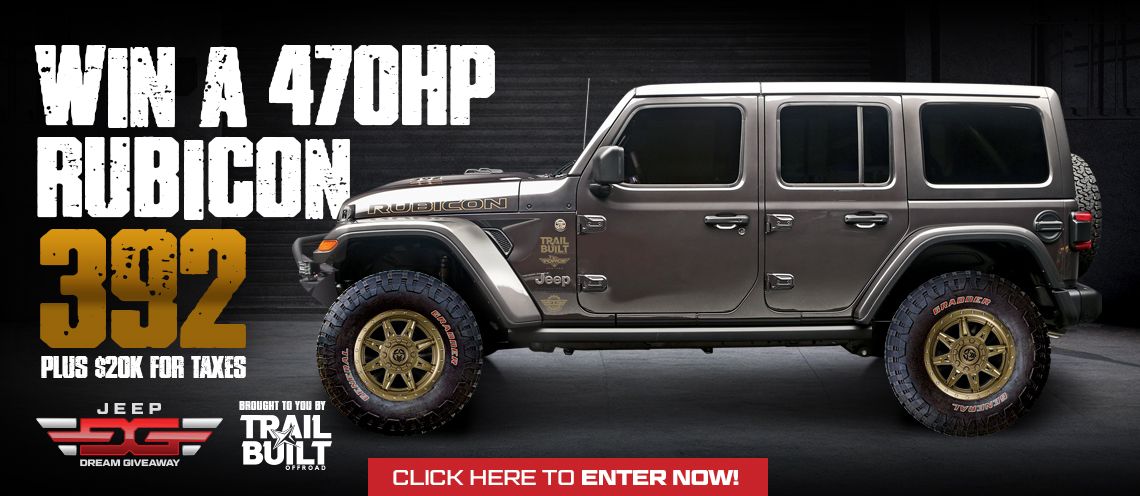 Enter to win this newest Dream Giveaway vehicle, and you'll find out what it's like to go from zero to 60 4.5-seconds, and covers a quarter miles in 13-seconds - which is pretty insane for any SUV or off-road centric vehicle. It's also loaded up with upgrades beyond the powerhouse, and it can all be yours for a very small price.