This track-bred Mustang is a rare beast, and it's still like new with extremely low miles.
---
Of all the Ford Mustang variations to come out in recent years, the 2012-13 Boss 302 is one of the rarest. Ford built a little over 8,000 examples of the Boss 302 over these two years, and of those, less than 20 percent were equipped with the more intense Laguna Seca package. These Mustangs were already instant collector cars, but this low-mileage 2013 Ford Mustang Boss 302 Laguna Seca being sold through Corvette Mike might be one of the nicest around.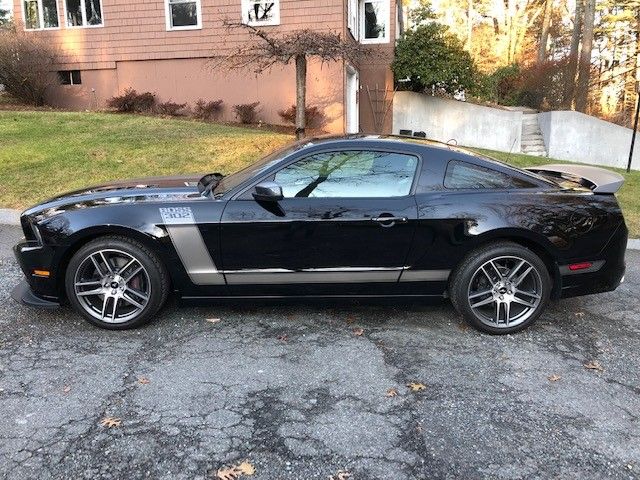 The 2013 Boss 302 Laguna Seca was offered in two colors (Black and School Bus Yellow), and of the 765 units built that year, 501 were painted in black like this car. And making this particular Laguna Seca even more special from a collector car standpoint, there are just 1,250 miles on the odometer.
Built for the track, the Boss 302 received an increase in horsepower over the standard Mustang GT with an output of 444 horsepower from the 5.0-liter V8, and this car was only available with a six-speed manual gearbox. Bridging the gap between the Boss 302 and the track-only Boss 302R, the Boss 302 Laguna Seca came with features like the rear-seat delete with chassis-stiffening X-brace, 19-inch wheels wrapped in sticky Pirelli P Zero performance tires, Recaro bucket seats, limited slip differential and for improved aerodynamics it also received a racecar-inspired front splitter and a larger rear spoiler.
Check out the video below to hear the Mustang purr.
This 2013 Ford Mustang Boss 302 Laguna Seca is a prime example of the high-caliber non-Corvette vehicles available through Corvette Mike, and it's currently being sold for $50,000. Be sure to contact Corvette Mike for more information on this Mustang or any of the other classic and collector cars and Corvettes they have listed for sale.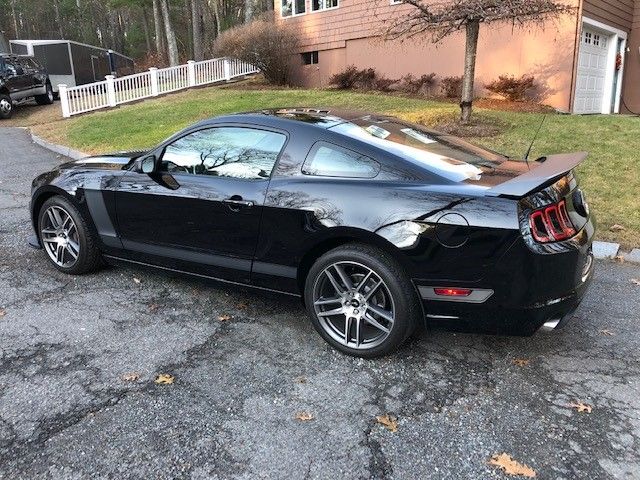 More From Corvette Mike...