Start a race team or just enjoy the ultimate track toy!
---
For anyone who has ever wanted to own a racecar, this Trans Am-spec Ford Mustang represents an amazing opportunity. Not only has this Mustang never been raced, but it features custom touches (that seem to still Trans Am regulations) that open up many racing opportunities for whoever buys it. Online listings for this racecar date back to last summer on several race-focused sites, but it's currently being offered by the owner on Facebook Marketplace.
According to a previous listing, this car was built by BC Race Cars, and the seller says this Trans Am Series Ford Mustang is the only one of its kind thanks an aero package designed by AMB Aero. This includes a front splitter, aero belly pan and a massive rear wing that helps generate about four times as much downforce as a standard Trans AM TA Class racecar. It's not clear if these additions meet Trans Am regulations, but this car looks like it's ready for any track... especially Pikes Peak!
The Trans Am Series website says that the TA Class is "No limits. No restrictions. No excuses.  The way racing should be." The engine is a naturally aspirated 358 CID carbureted OHV V8, and in this car's case is rated at 900 horsepower and paired to a sequential transmission. This is racecar comes with plenty of spare parts (extra wheels/tires, engine and transmission), and all that's missing is a hauler and a crew to be a turnkey race team.
No price is listed, but the ad indicates that there's more than $350,000 invested in this car. Nobody said racing was cheap!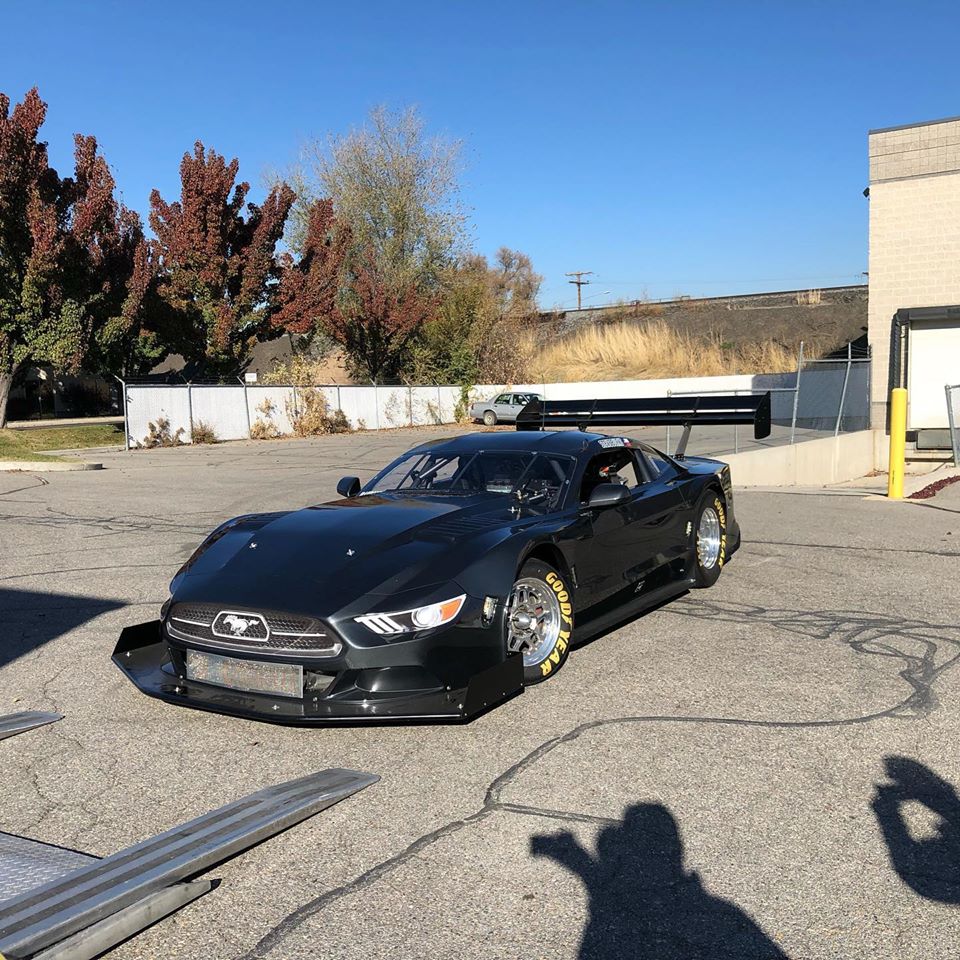 Source: Facebook Marketplace
Related Articles...