The success of the three year old Hertz Sports Car Club and Carroll Shelby's entrepreneurial instincts led Hertz to order two prototype Shelby Mustangs and another 999 GT 350's for their 1966 rental program. Available to those 25 and older and offered at $17/ day and 17 cents per mile, the Hertz model differed little from the standard Shelby offering.  Both claimed 306 horsepower. The "Rent a Racers" came with a "higher" gear ratio which lowered the rpm at speed.  The first 84 sported four-speeds and Holley carburetors. Subsequent Hertz cars had automatics and were fed by an Autolite 4100 carburetor. Sapphire Blue, Candy Apple Red, and Ivey Green adorned the rental cars but the most common and memorable livery was Raven Black with Gold stripes as pictured below.  This one has undergone a recent frame up restoration and is fitted with a period correct Shelby badged Paxton Supercharger.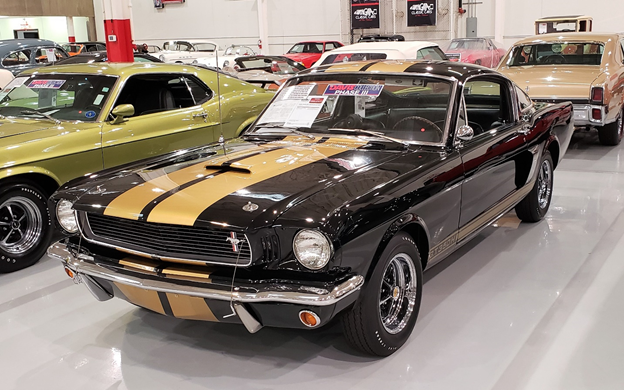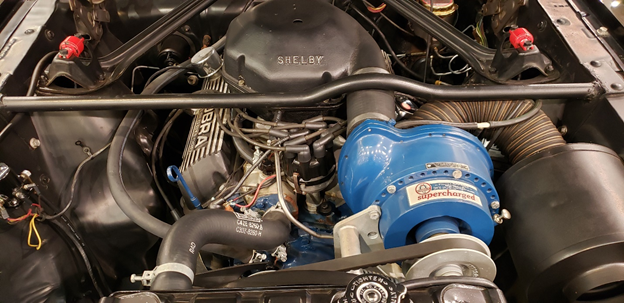 Less than 400 Shelby's were added to the rental fleet over the next three years and the program was dropped. Ford and Hertz resurrected the concept for a fortieth anniversary celebration. The 2006/7 Shelby GT-H's were powered a the 4.6L Mustang GT engine enhanced with a 90mm Cold Air Intake, special mufflers, and a unique chip. Multimatic raided the Ford Racing catalogue to improve the suspension.  The convertible below is a pristine example which displays 42,901 miles on the odometer.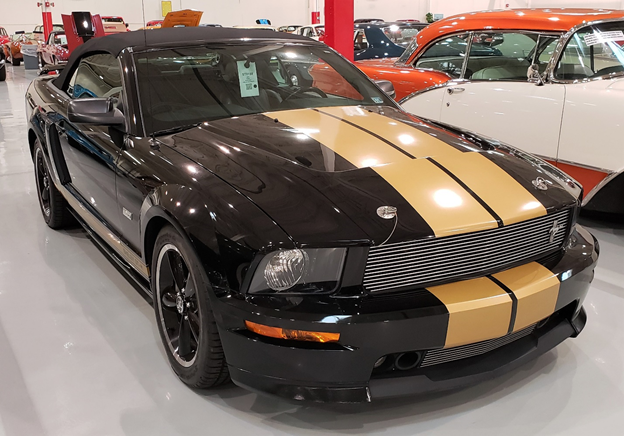 Ten years passed and another Ford Shelby GT-H graced the Hertz Adrenaline Collection but was soon replaced by a multitude of Chevrolet offerings, many with Hendrick modifications. The concept lives on with the 2019 Shelby GT-H Heritage Edition. The convertible received virtually every Mustang GT option as well as an upgraded suspension, a Borla Exhaust, unique bodywork and wheels, and a Ford Performance supercharger. Horsepower is rated at 750+. The Heritage Edition is fresh off the showroom floor with just 20 miles on the odometer.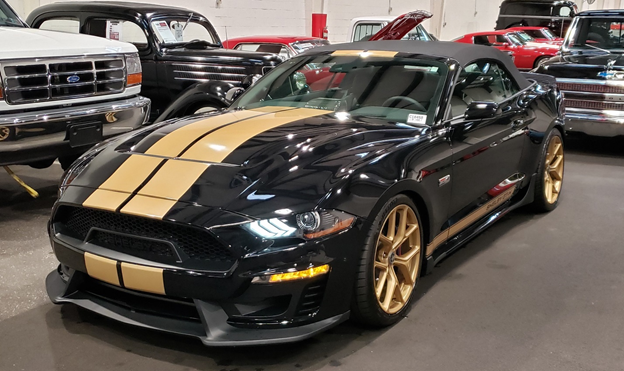 You can experience or own the evolution of the "Rent a Racer" concept as all three cars cross the block this weekend at GAA Classic Car Auction in Greensboro, North Carolina.