Meet Hennessey's 775-horsepower F-150!
---
To date, Hennessey Performance has used the Venom name on exactly two cars – the Lotus-derived Venom GT and the upcoming Venom F5. That number jumps to three as the Texas-based tuner introduces the Hennessey Venom 775. Adding to its list of trucks that include the VelociRaptor, Maximus and Goliath, Hennessey's Venom 775 delivers sinister styling and insane performance.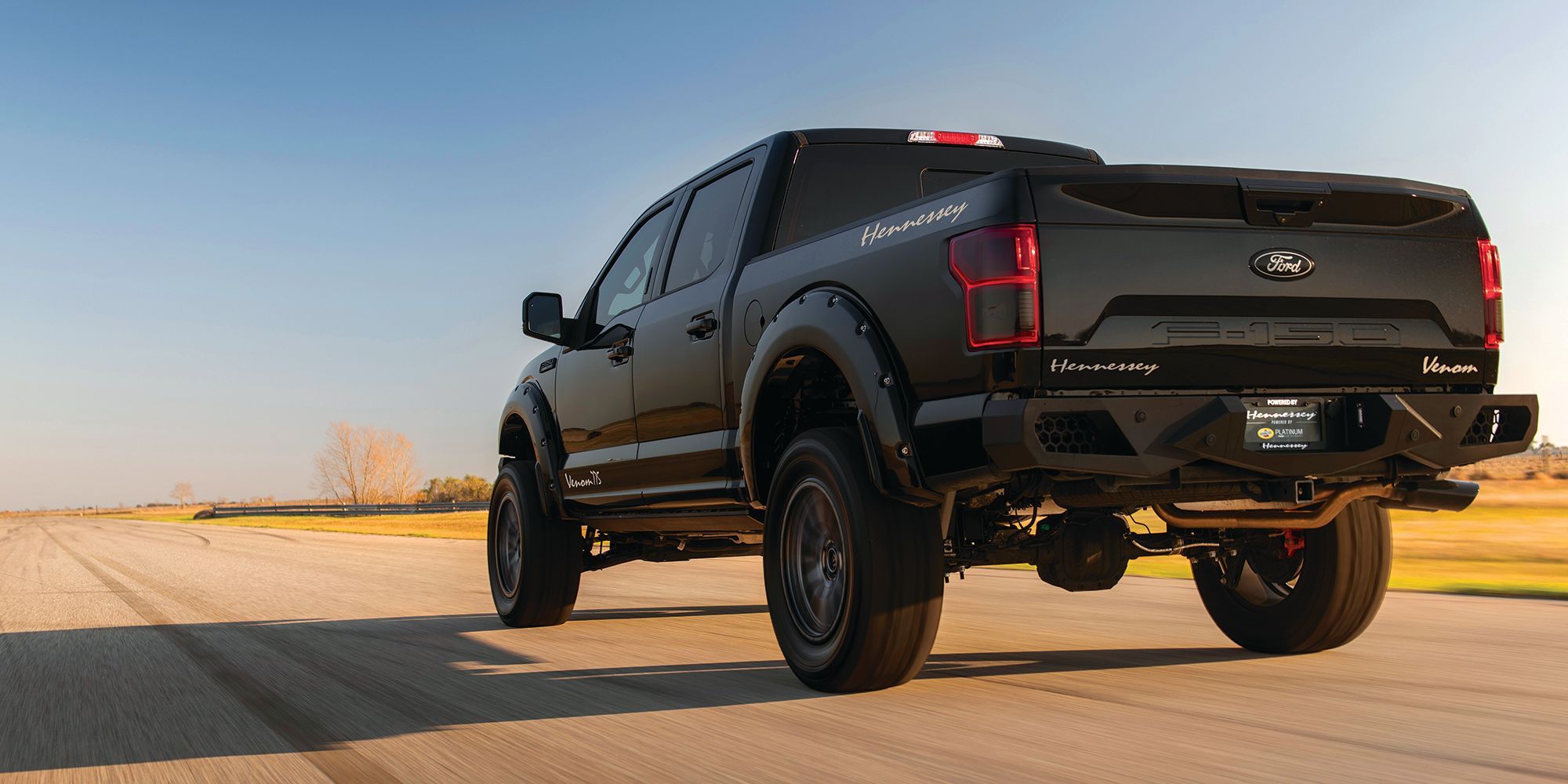 For $53,000 (not including the cost of the truck), Hennessey will transform a run-of-the-mill 2020 Ford F-150 into the Venom 775, and the process starts by cranking the power of the venerable 5.0-liter Coyote V8 up to 775 horsepower, which is almost double the factory output of this truck's engine! The power increase is achieved through a 2.9-liter supercharger, but the engine has also received improved cooling and fuel delivery. These upgrades definitely paid off with this big 4x4 Crew Cab able to accelerate from 0-60 in just four seconds to go along with a quarter-mile time of 12.1 seconds.
To back up this engine, the truck also gets a performance cat-back exhaust system and Brembo six-piston front brake calipers. To finish things off, Hennessey gave the Venom 775 an imposing presence with a six-inch lift and 20-inch wheels wrapped in 35-inch tires, and this truck also adds unique front bumper with integrated LEDs and distinctive Hennessey graphics. Options include the $5,950 ram air hood, $4,950 custom interior, $2,950 power-folding side steps and $2,450 custom rear bumper.
Like the Venom GT and Venom F5, the Venom 775 will be an extremely low-volume performance vehicle with only 100 units planned for production. These trucks will be sold exclusively through Brown Lee Ford of Morrison, Tennessee, which is the same Ford dealership selling the 808-horsepower Mustangs wearing the officially licensed Gulf Racing livery.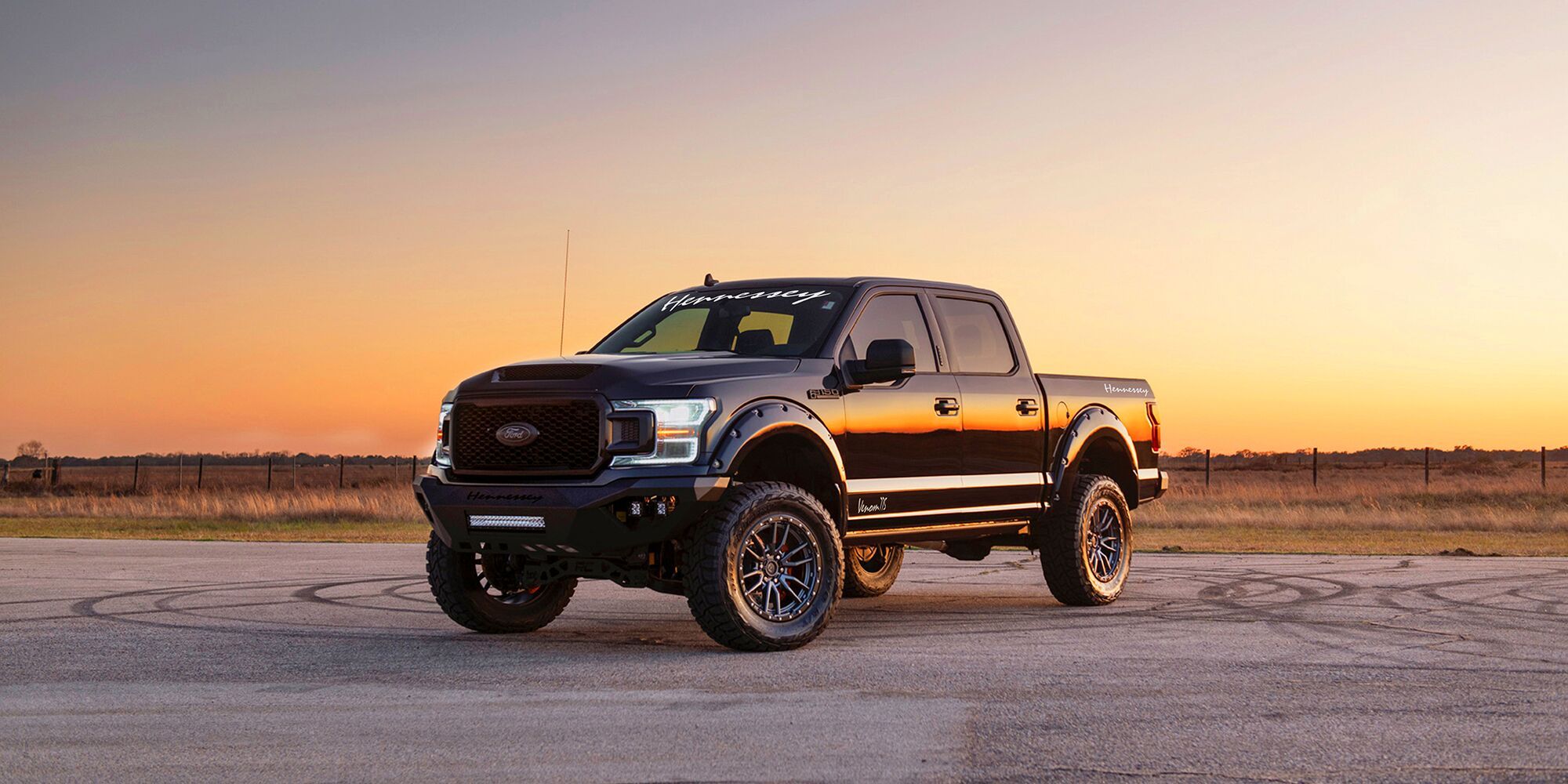 Source: Hennessey Performance
Related Articles...