It's also pushing unbelievable power.
---
Thanks to quickly evolving technologies, we've seen aftermarket builds in the past 10-plus years like we never dreamed about 20 years ago. This fifth-generation Camaro is just one of the latest we've run across. A victim of an engine fire, the current owner, Clark Rosenstengel, decided it would be perfect for a monstrous drag racer. What's he's done with it since is quite inspiring.
Just a peek at the exterior tells you this car has been built for going fast in a straight line. Big drag radials in the back, smaller tires up front, parachute with a long and low rear wing, smooth front fascia, and side-exit exhaust behind the front tires all signal something serious is going on.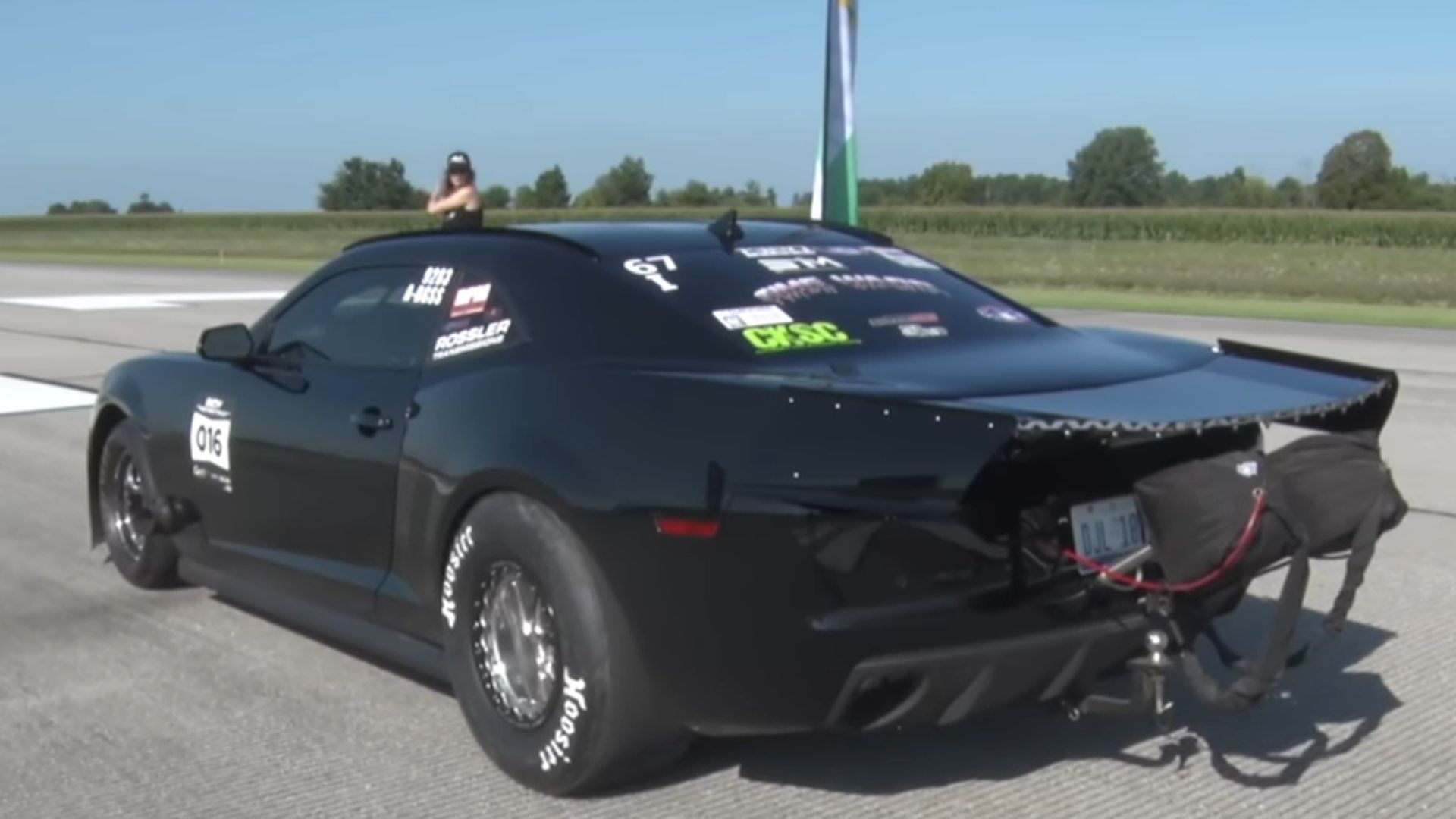 This Camaro sounds mean and it should, considering there's a Steve Morris SMX 525ci V8 under the hood. But wait, there's more. Two 94mm turbochargers force more air into the cylinders, pushing output to a claimed 3,500-4,000-horsepower. According to Rosenstengel this is the most powerful 5th gen Camaro in the world, something we think is likely true (if you know of one that's more powerful, please tell us).
With all that power, plus the crew heating up the rear tires using blowtorches, this Camaro was able to hit 203 mph while doing half-mile runs at the Indy Airstrip Attack. That's impressive, but Rosenstengel was gunning for 210 mph and said 215 mph "would be nice." Maybe next time.
There's one point where Rosenstengel almost wrecks out at the end of the run where he hits 201 mph. Thankfully he made the save, but it looked dicey for a minute there. It's that kind of drama that makes for better entertainment than some fake drama cooked up for a "reality" car show on TV.
Check out the video and turn the volume up so you can enjoy that deep rumble of the SMX.