Only 351 units ever produced during its three-year production run with this one being 1 of 62 left-hand drive 2000GTs sold in America.
---
When it comes to the classic car market, Japanese cars don't usually come to mind as big sellers. But, the 1967 Toyota 2000GT is an exception. In the past, the Toyota 2000GT has broken records in the past at auction.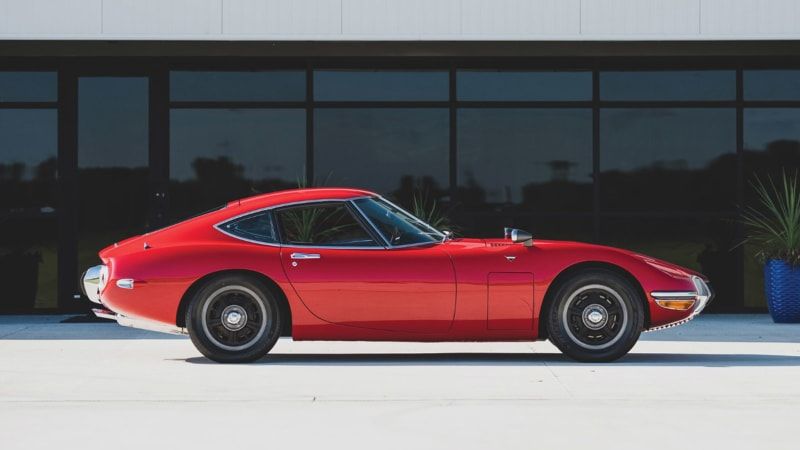 When the idea first came about, Nissan passed up the project, and that's when Toyota jumped onboard with Yamaha in a collaborative effort to build Toyota's very first sports car. The 2000GT was a limited production car with just 351 examples built during its 3 year run from 1967 through 1970. To make this car even more rare is the fact that it is left hand drive which makes it just 1 of 62 sold in the United States. This example was owned by an American race car driver named Otto Linten, and he owned it for 30 years.
When the car was first introduced, it was the priciest Japanese car offered at the time with a price tag of ¥2.38 million which equals to be $339,000 in US dollars today. At the time, the 2000GT sold between $6,800 and $7,200, a price that deterred American buyers and made the car slow to sell.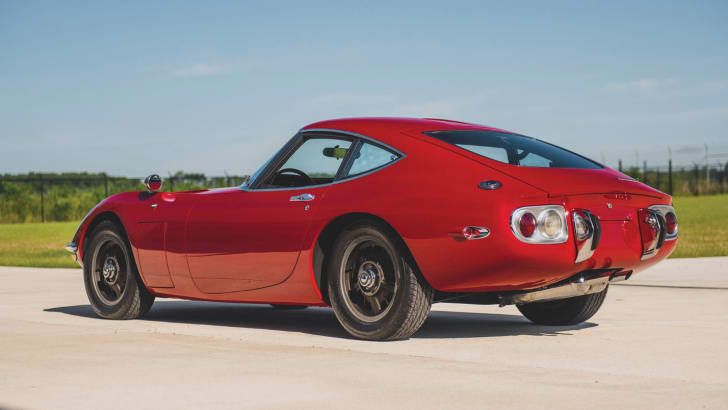 This beauty has been restored and is slathered in its factory hue of Solar Red. It shares qualities with the Jaguar E-Type, and is one of the most beautiful Japanese cars ever created. Powering this classic is a 2.0-liter straight-6 engine shifted via a manual 5-speed transmission.
If looking to get your hands on this restored beauty, it is scheduled on the auction docket through RM Sotheby on May 1st - 2nd, 2020 in Elkhart, Indiana. The car is listed without reserve, but it is predicted to go for a high dollar.
A yellow 2000GT was sold for almost $1.2 million in 2013 after crossing the auction stage. An incredible feat considering the car was the most expensive car sold at auction to come from Asia. Another sold example was a white 2000GT built for the Japanese market in 2019, and it fetched for ¥88 million.
Source: Car Advice
Read More News On Classic Cars...