This formerly forbidden fruit is now ready for you to drive.
Back in the 1990s if you were into Japanese rally cars, you very likely lusted after something like this 1993 Subaru Impreza WRX GC8. After all, it was forbidden fruit since you would have to go to Japan to drive one, and that always makes a thing more tantalizing. Not only can you now buy this from J-Spec Auto, which is located in Virginia, the JDM car comes with a Virginia State title and has been legally imported, so you can drive it on public roads and register it in most states.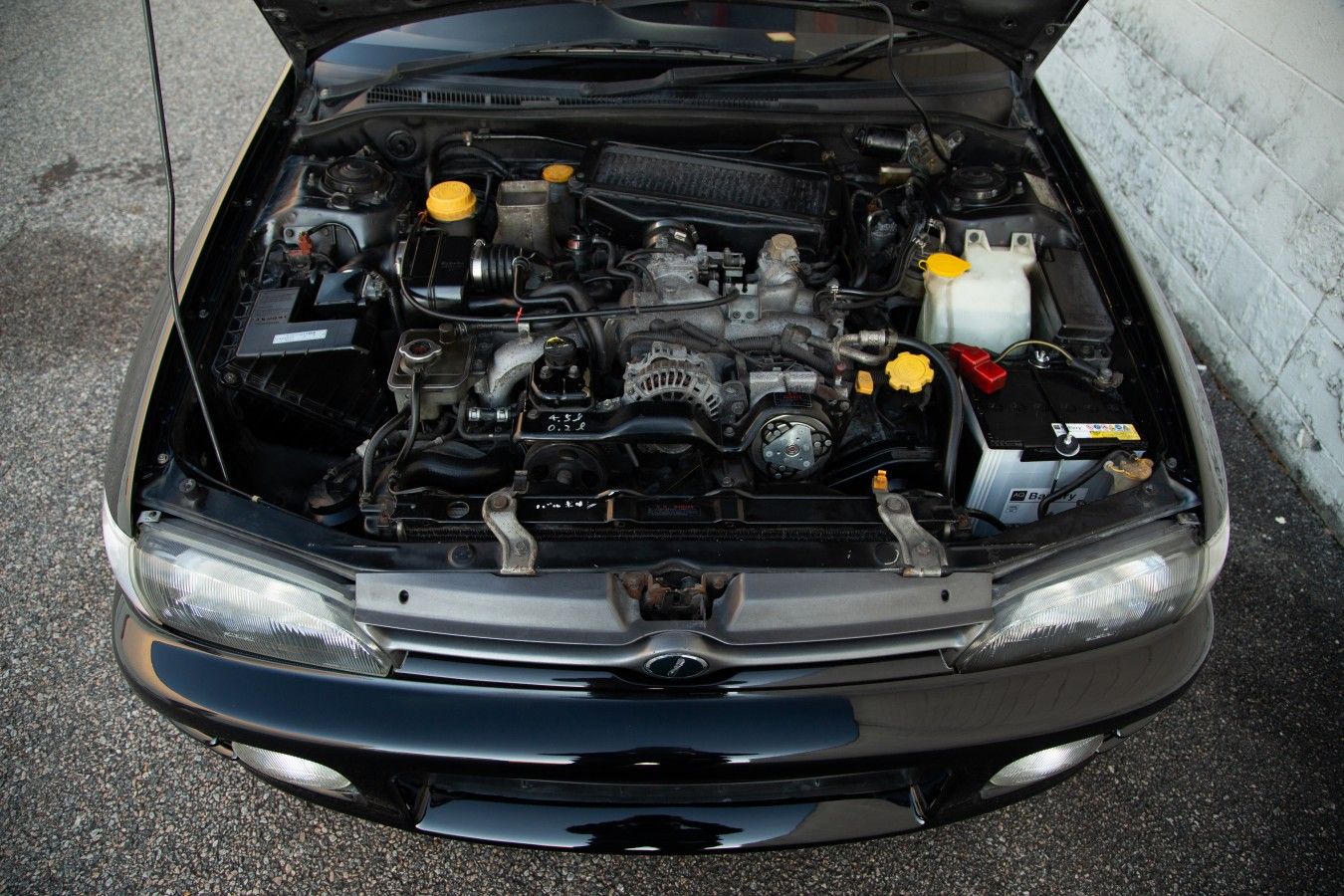 It's hard to even rival the legacy of the GC8. This all-wheel-drive, turbocharged car is a beast on pavement, dirt, and snow with the WRC pedigree to make everyone envious. Of course, at the heart of this car is the turbo EJ20G flat-four engine, which for its small size whips out a nice 230-horsepower. Mated to the symmetrical all-wheel drive and a close-ratio 5-speed manual transmission, that engine really rockets this rally car forward with ferocity. It also sticks turns like it's nailed to the ground, which is why the WRX is so legendary today.
Thankfully this little Subie retains its rally-inspired exterior appearance, including those massive front fog lights. We didn't get the turbo Imprezas of this generation in the US, but it features a little more toned-down styling than subsequent generations, especially when it comes to the hood scoop and rear wing.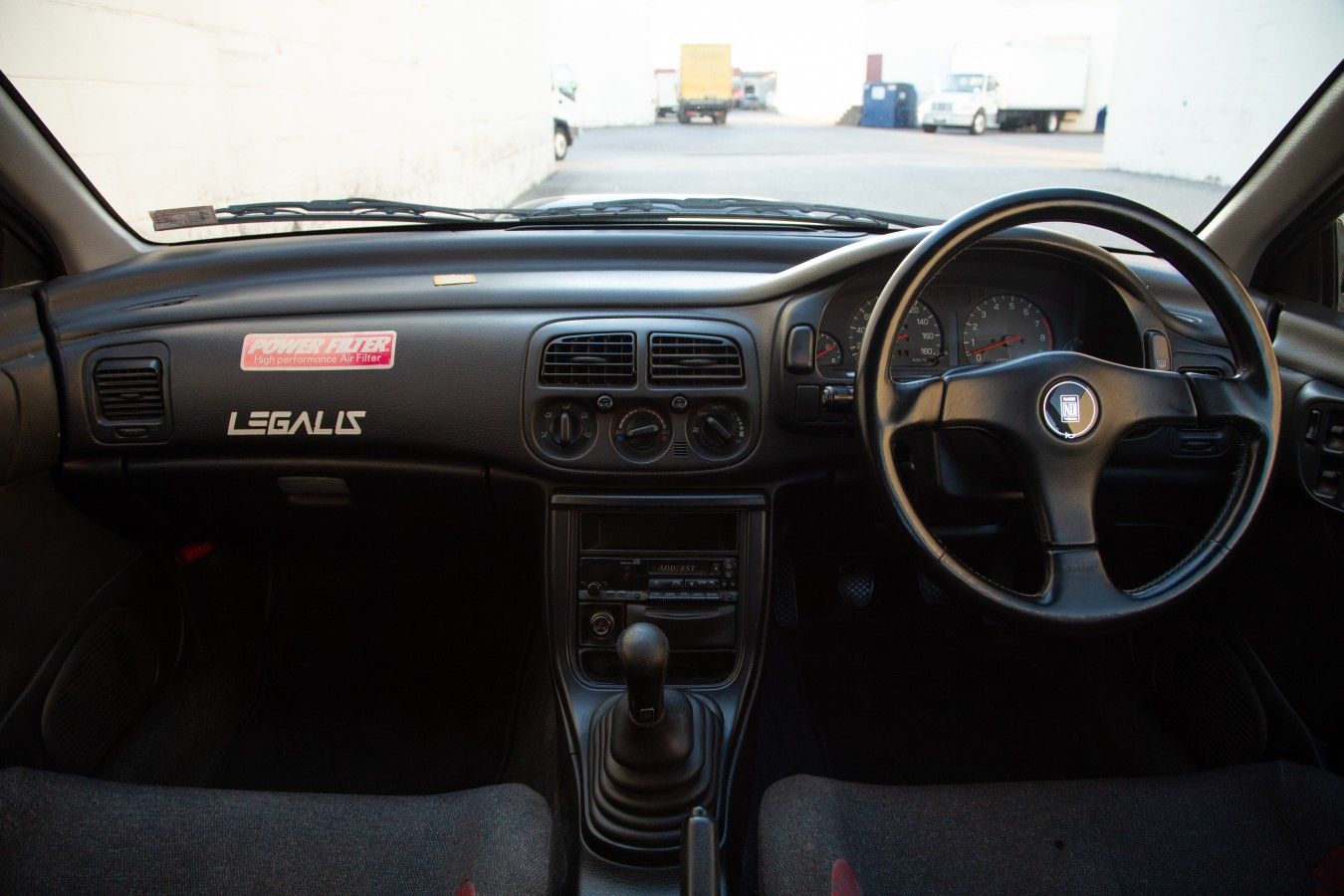 This GC8 is rolling on the original factory wheels finished in gunmetal, which look fantastic with this color scheme. A respray of OE Subaru Black Mica looks fantastic, and the fact the body doesn't appear to have any damage is just the cherry on top.
Not only does the interior have the right-hand steering wheel setup, the factory "red tiger" seats are a nice blast from the past. Despite being a WRC homologation car, Subaru actually made the interior pretty comfortable and practical for everyday driving. You'll want to show this ride off at shows and JDM meetups where it will get all the respect it deserves.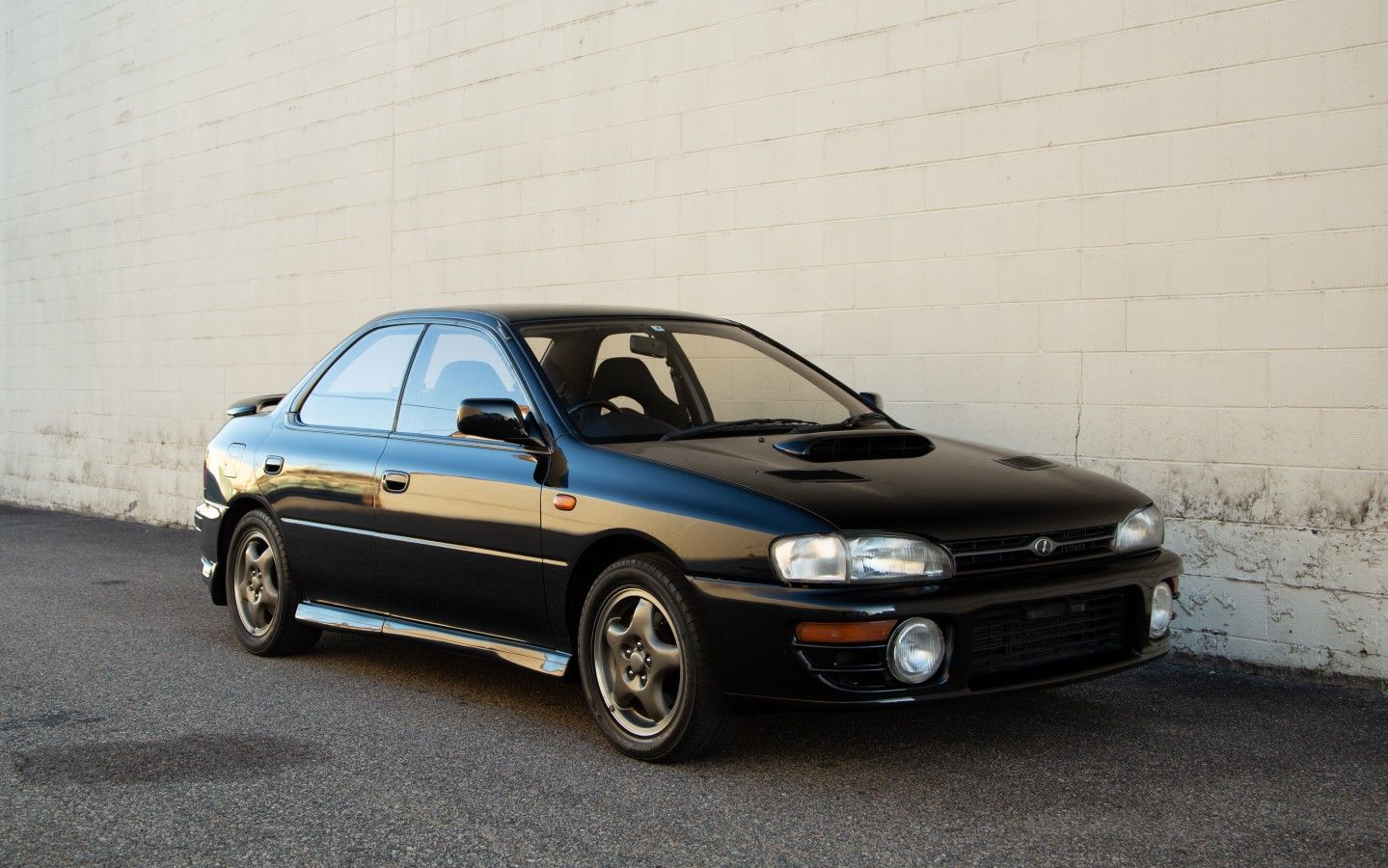 If you're interested in making this classic WRX yours, reach out to J-Spec Auto to get details. It apparently comes with service records from Japan, which is a nice extra. Keep in mind this dealership has an excellent selection of JDM right-hand-drive cars, plus it carries engines, transmissions, accessories, and even apparel for all your Japanese automotive fantasies to come true.