Boost gets this Chevy muscle car up to 800-horsepower!
---
Joel@boostedvelle is the current title holder of one of the most extreme Chevelle builds to ever be featured on AutotopiaLA. Starting out with an already nice 1970 Chevelle SS with the original 454-cid engine and 4-speed manual transmission, Joel decided to build the car exactly the way he wanted it. The end result is a 70's muscle car with modern touches and unbelievable power.
Check out the 10 baddest Chevelles on Motorious here.
Subtlety is a common theme throughout the build. If it weren't for the custom looking splitter, 20-inch Forgiato Wheels, and the unmistakable whistle of a ProCharger the untrained eye might miss just how extreme this build is. Even the interior is tastefully done so to accurately reflect the car's history with aftermarket seats, gauges, and a radio that all almost look original. Where Joel deviates from the plan is under the hood.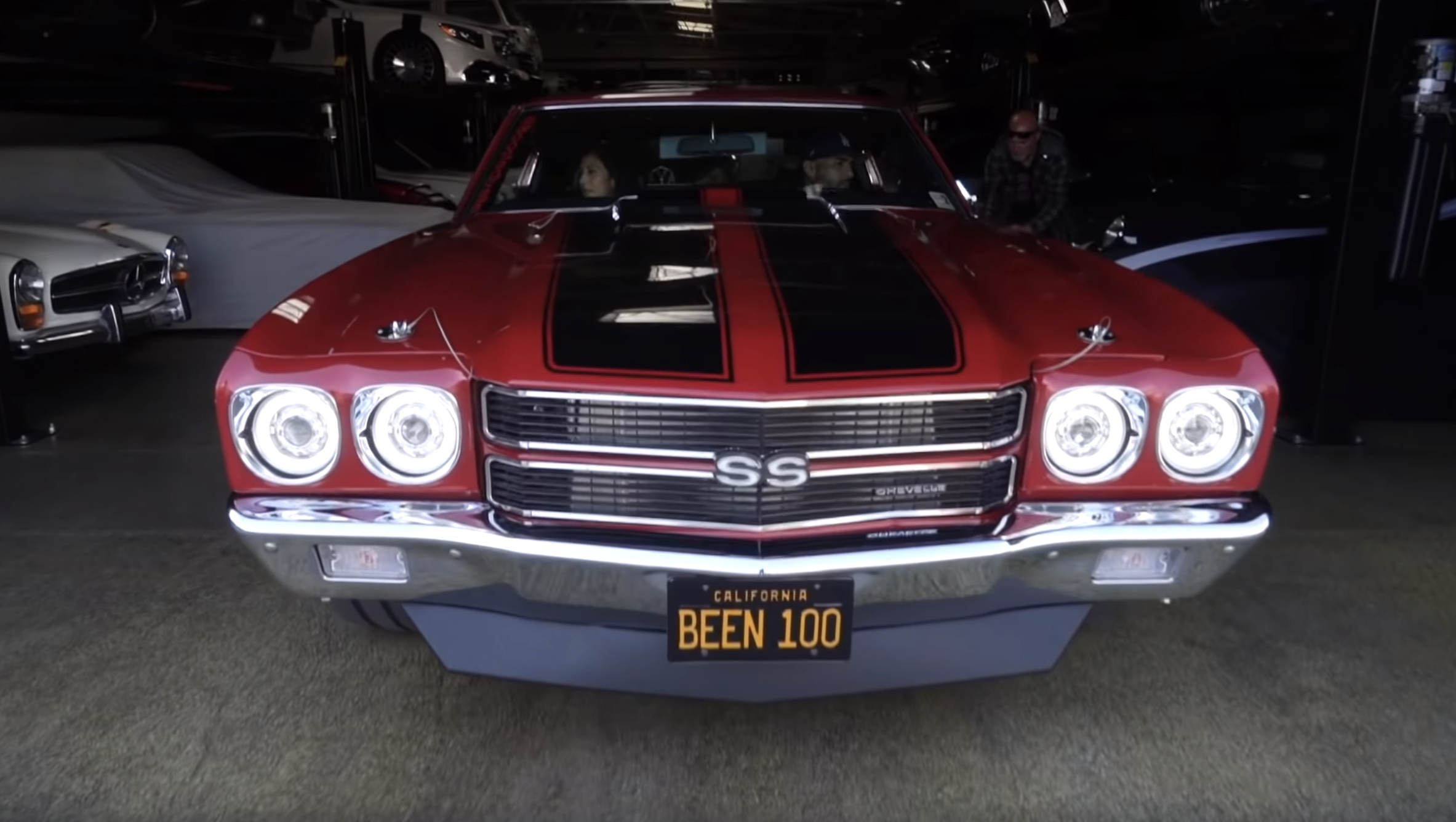 In place of the Chevy big block now sits a 6.0-liter cast iron block built to handle 1500-horsepower adorned with an F1X ProCharger blower that is capable of supporting 2,000-horsepower. With that being said, this setup does not come close to being maxed out. With a safe tune and a tank full of 91-octane pump gas, Joel's Chevelle puts around 800-horsepower to the ground. Backing the beefy new powerhouse is a T-56 Magnum 6-speed transmission that feeds a Curry rear end with a 3.88:1 gear ratio.
The stock frame was boxed in to add some rigidity to the chassis and the suspension was replaced with a UMI stage-5 suspension system. Each corner has a pair of double adjustable coil overs and a Wilwood disc brake.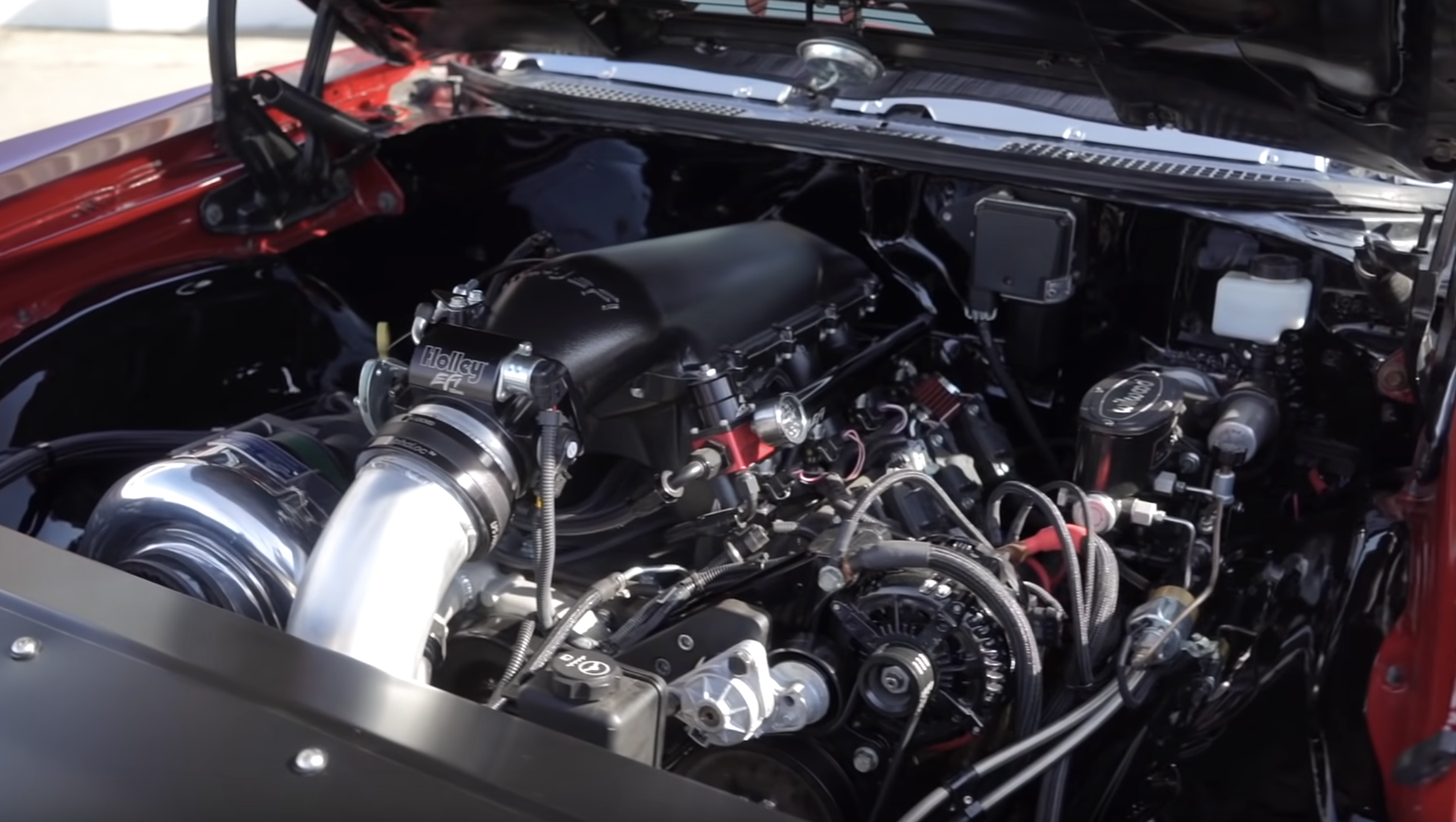 Obviously Psyched about the ride, Shawn jumps at the idea of sitting shotgun but it doesn't seem like he is prepared for what is in store for him. The pair rip through the streets in the red 1970 Chevelle and end the ride by peeling some of the rubber off the tires. It's hard to miss the mixture of fear and joy that washes over the hosts face as the Chevy's 3 ½-inch Magnaflow exhaust screams. It is possible he might think twice about getting in the car if Joel comes back on the show after the E-85 conversion or a water-meth injection system is installed.