Let's just say there's not much stock in this C3.
---
When it comes to Corvettes, it's not like the C3gets no respect. However, when compared to the groundbreaking nature of the C1 and the wild performance chops of the C2, plus the budget-friendly speed machines of the last three generations, it does sometimes get treated like the middle child.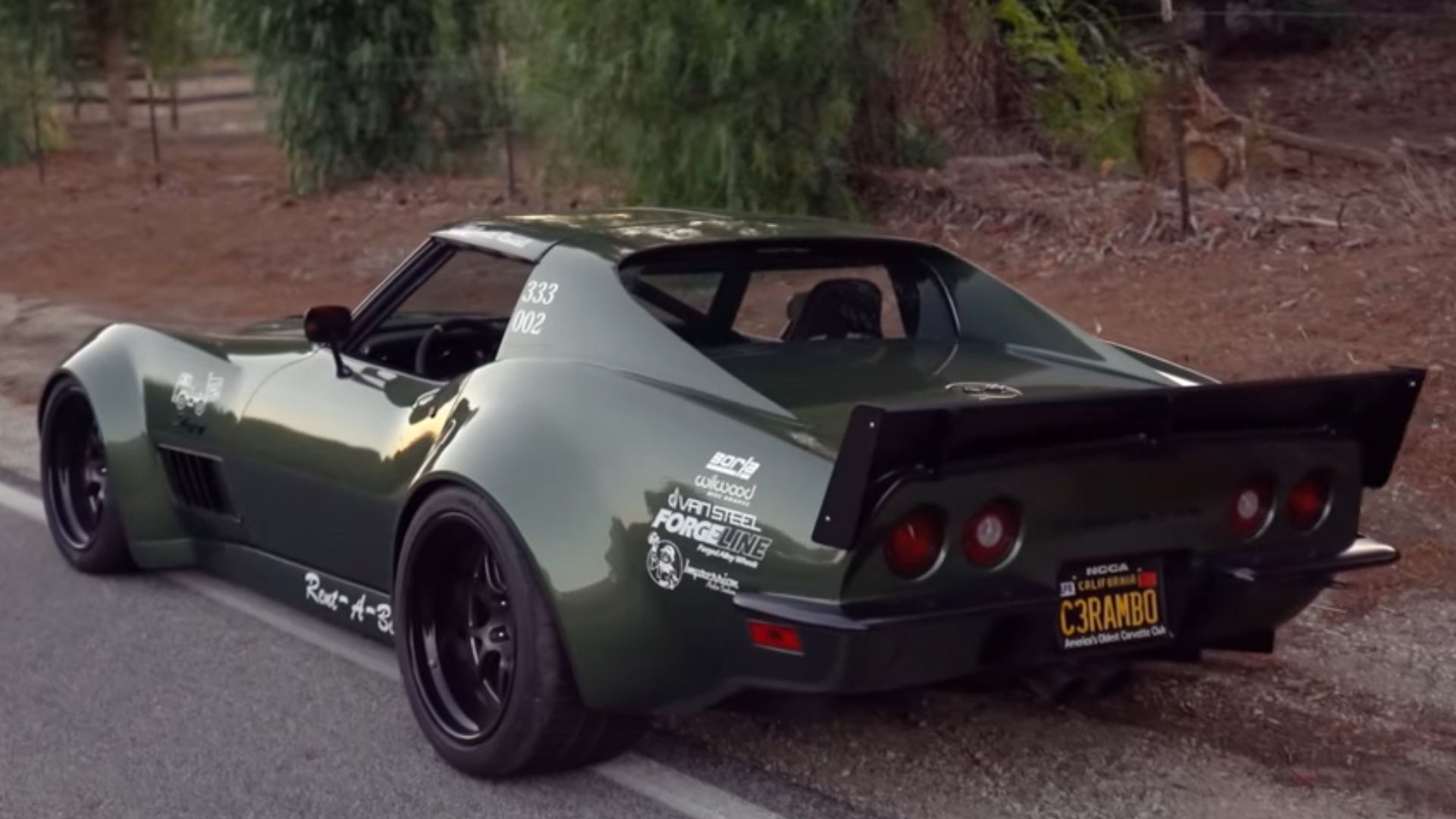 The list of mods on this C3 Corvette is extensive. It's running an aftermarket suspension, exhaust, LS motor, fender flares, roll cage, Wilwood brakes, and a massive lip spoiler. It is a numbers-matching LT1 car with the original engine still in Randall's garage, a fact which angers purists.
Randall had a proper upbringing with a father who drove a Pantera. That was a proper introduction to wild, unbridled sports cars, which obviously has an influence on the guy today. Just about every car guy/gal had that childhood experience with a ride that was far more inspiring than the family station wagon and that's key. It's just great when the influence is so close.
That love affair with cars caused him to buy a 1967 Chevy Camaro which was going to be his high school car. However, he and his dad restored it so well Randall didn't want to drive it and probably didn't want to chance it would be vandalized in the school parking lot, because it totally would have been.
Later, he got into autocross and had built a 1970 Chevy El Camino, proving that he really is a GM guy. However, like so many people Randall said he wasn't a Corvette guy. There's definitely an image around the American sports car, but the fact is they're excellent performance machines. In autocross, Corvettes are very competitive and an El Camino isn't, so he made the switch. This just proves you can't really argue with performance chops, even with negative image issues.