This is a piece of artwork on four wheels.
---
Many people keep wishing GM would bring back the Chevrolet El Camino. While it wasn't anything near a conventional pickup truck, the car with a bed ran from 1959 all the way until 1987, thanks to a strong following. Instead of pining away for its return, you could get this '71 which has been customized to the point you'll never have to question which car is yours in the parking lot.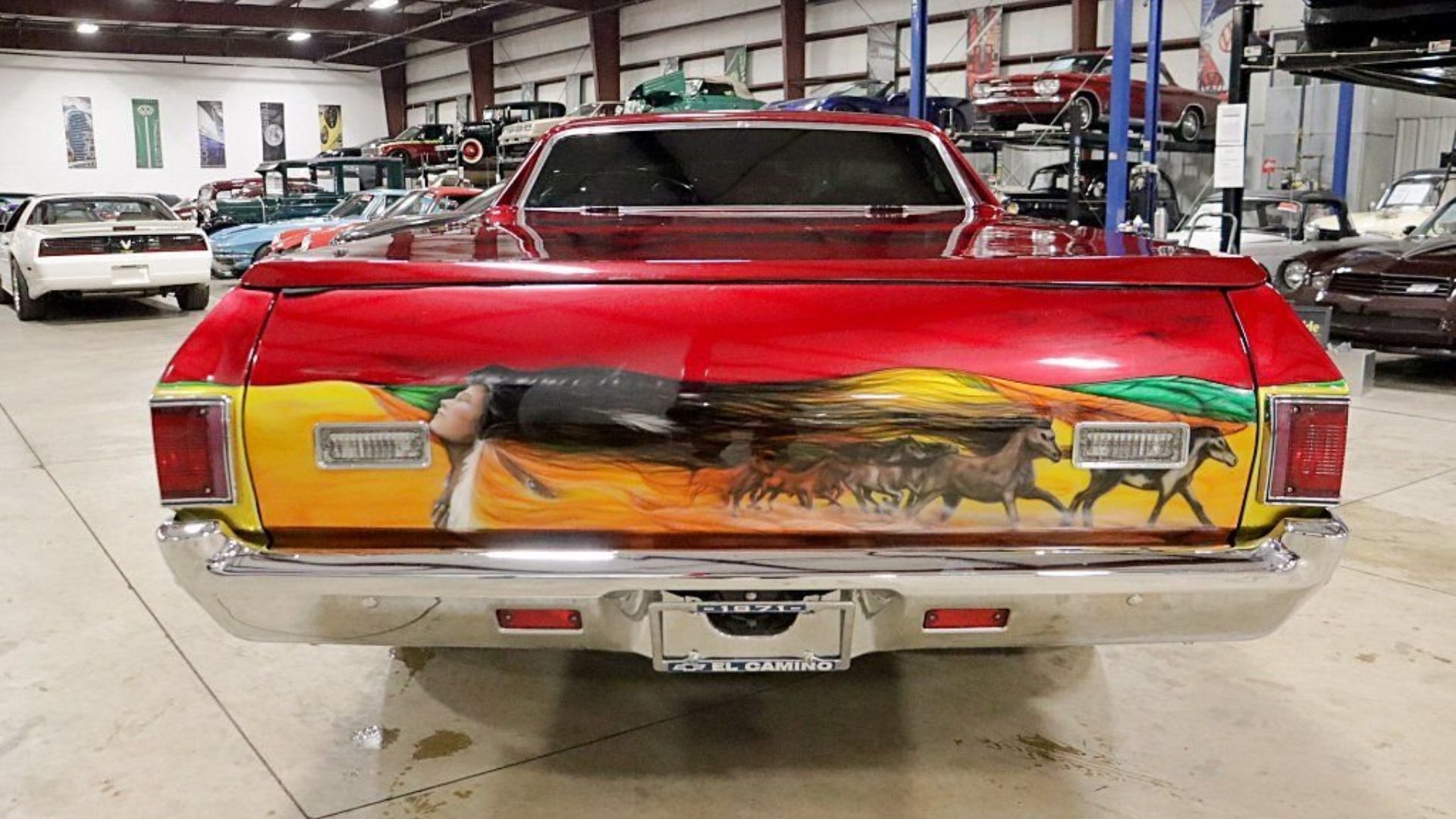 Actually, you probably will never want to leave this car sitting out in public unattended. Candy Apple Red paint by itself is eye-catching, but then there are multi-colored flames running down the sides, a nice yellow strip below that, which then fades back into the main body color. On the hood and tonneau cover is custom airbrushed art in black. The tailgate is even more intricate with an airbrushed mural of a woman's flowing hair and running horses. You're guaranteed to not find another El Camino which looks like this one.
Really topping off that amazing exterior is nearly perfect chrome on the bumpers, window trim, etc. Plus the five-spoke chrome wheels look fantastic.
Perhaps just as surprising is the fact the interior of this Chevy is pretty much original. You might be expecting all kinds of crazy colors and more customizations, but the steering wheel, gauges, and controls are all factory. There is a more modern sound system so you can feel the bass while cruising.
Not only is this El Camino artistically beautiful, it has some serious performance chops. A new 350ci V8 crate engine has been installed, so when you drop the hammer 357-horsepower is at your command. Also included is an automatic transmission with Hurst Pro-Matic 2 shifter, plus a rear with 3.42 gears and Positraction.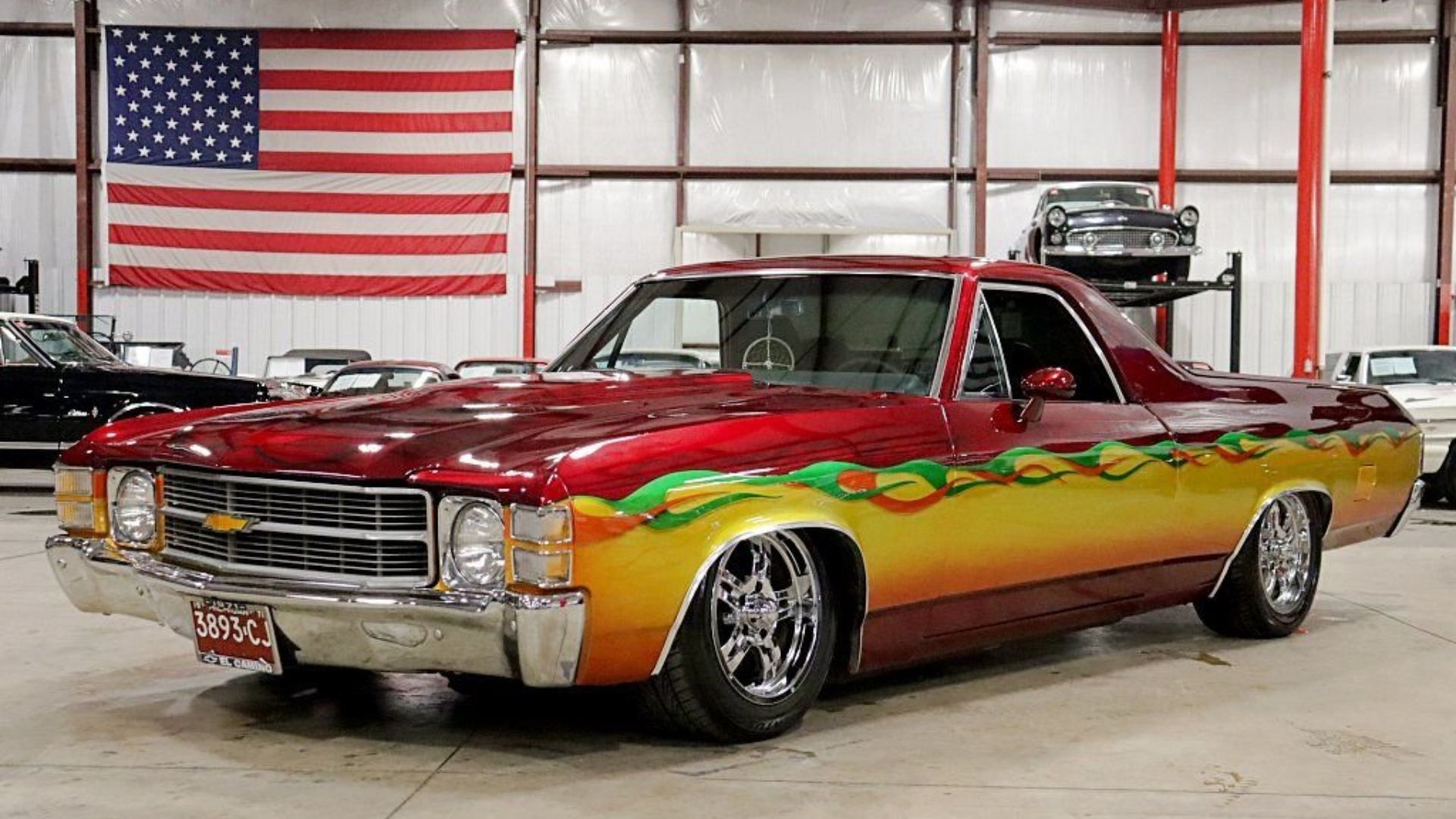 While admittedly this custom 1971 Chevrolet El Camino isn't for everyone, so it's going to appeal to that special someone. If you think that's you, contact GR Auto Gallery to find out more.
More American Cars