And on an ice track, no less!
---
Most people would be nervous to drive a hypercar worth $7.5 million in the best conditions, but one owner decided to flog his on an ice track. That's right, a Pagani Huayra Codalunga, a vehicle so rare the Italians only made five of them, took part in the annual ICE St. Moritz in the mountains of Switzerland, participating in the ice race. And the guy didn't hold back.
Check out the Motorious Podcast here.
Every year, elites who love cars gather in St. Moritz on a frozen lake to enjoy one another's awesome rides and to watch those brave enough to hoon theirs on the ice track. Quite a few exotic supercars and hypercars are always in attendance along with ultra-luxurious rides and a number of tasteful classics boasting impressive backgrounds.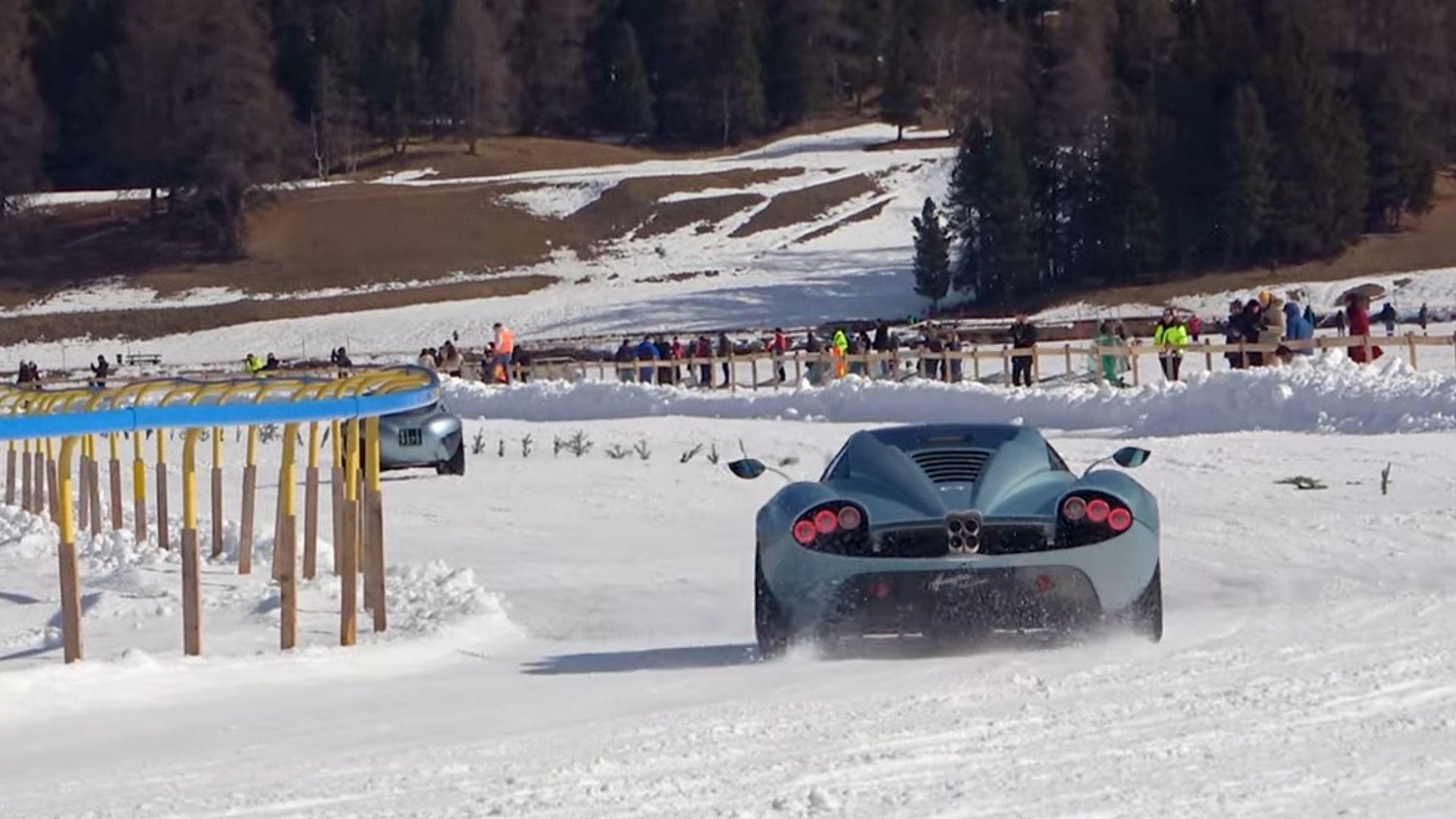 Even among such an impressive stable of rides, a Pagani Huayra Codalunga will turn many heads. After all, it's not like you see them at car meets all the time, or really anywhere. Not only does that longtail design add plenty of drama to the Huayra, the snarl of the V12 with 829-horsepower and 809 lb.-ft. of torque on tap will dredge up the most primal instincts in any enthusiast and quite a few regular folk too.
Don't expect that in the video the driver makes this ultra-expensive and rare car spin out or does anything too crazy with it. After all, he's on a slick surface behind the wheel of something that costs a ridiculous amount of money, and the guy obviously has a sense of responsibility. We can only imagine the mix of elation and caution he must feel.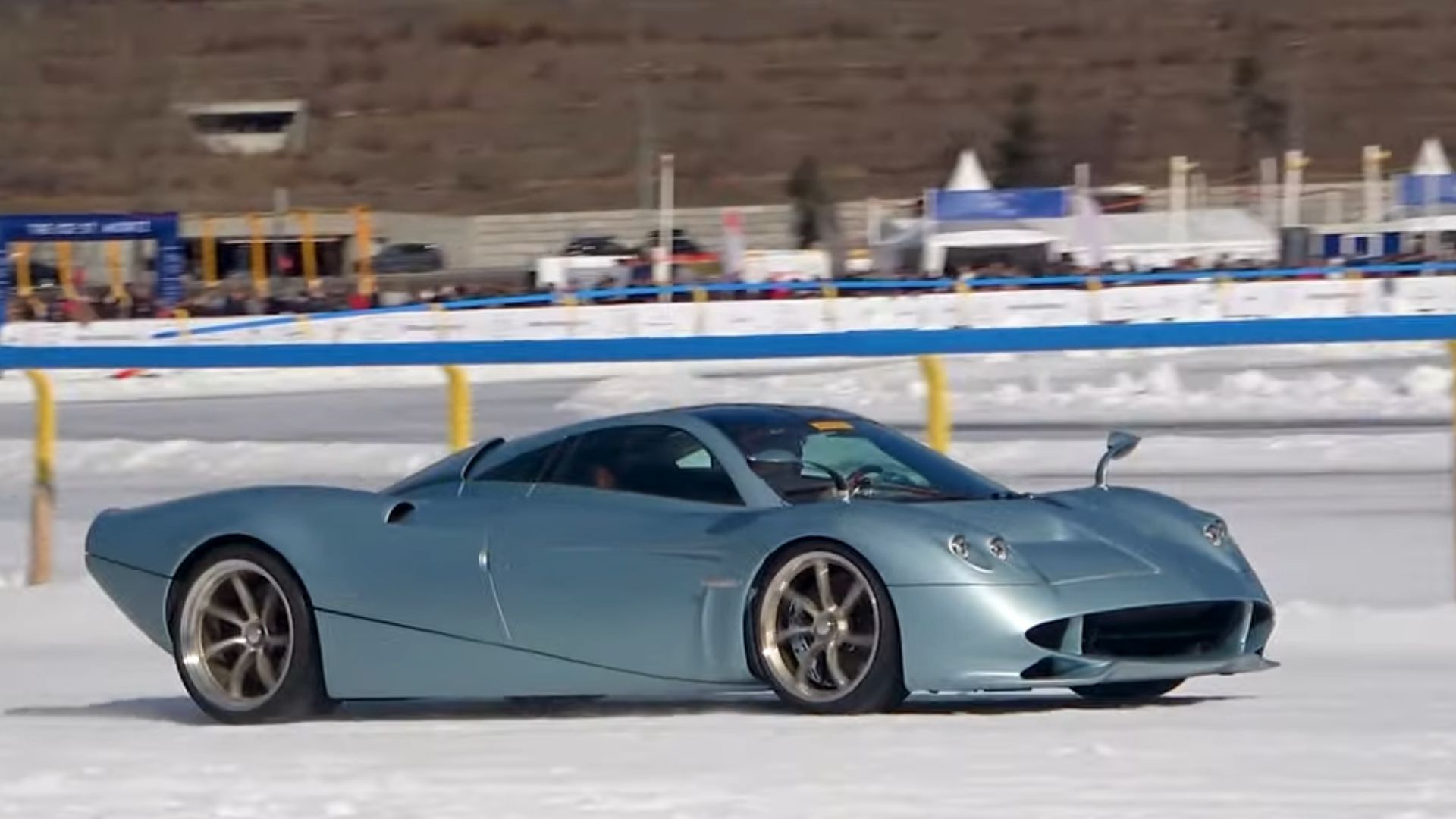 A curious detail you might notice in the video: the Pagani doesn't wear a license plate. We're unsure if it's just never been registered to drive on public roads or if the owner took off the plates for the event, perhaps out of a desire for some privacy.
Images via YouTube